10 Best Indian Restaurants in Doha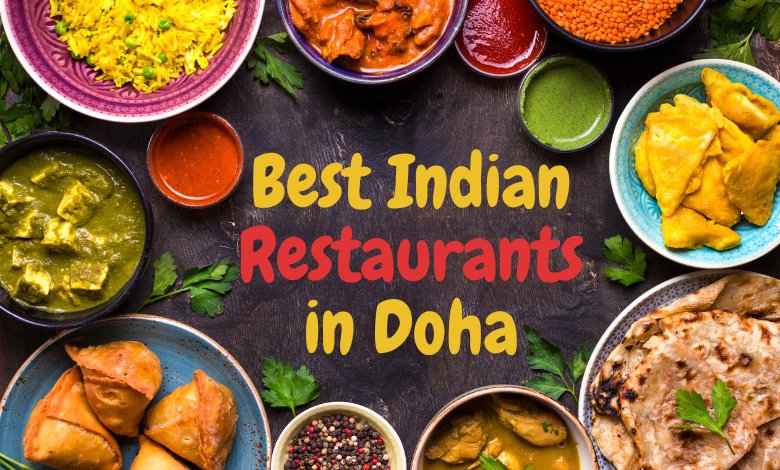 Be it the spice-infused curries or the buttery soft sweets, Indian cuisine has a strong fanbase. Even when you are in a faraway desert land on the Persian Gulf coast. The rising popularity of Indian restaurants in Doha says it all. What's more interesting is that this craze is not just limited to Indian expats in Doha. The love has spread among the residents and Doha tourists from other countries too.
Each Indian eatery in Doha is unique and has an appeal of its own. While some prioritize showcasing authentic Indian flavors on foreign soil. A few take the experimental route of infusing modern twists into classics. Here are some of the best Indian restaurants in Doha you can consider.
New Roti & Boti Fine Dining Restaurant
With over 2k online reviews, Roti & Boti is one of the most visited Indian restaurants in Doha. Delectable food is the obvious answer to that. They offer veg and non-veg thalis with the perfect combination of items. You can also try their cohesive buffets at only QAR 58. They contain soups, salads, starters, main courses, and desserts. Coupled with chaat bites like Pani Puri, Papri Chaat, and Chinese Bhel. The restaurant also has a wide array of standalone dishes that are worth every penny. Mutton Curry, Pulao, Chicken Shami Kebab, Biryanis, Chicken Tikka, and Gulab Jamun to name a few.
Roti & Boti is located on Ras Abu Abboud St, Doha. You can visit them any day of the week between 11.30 AM and 11.30 PM.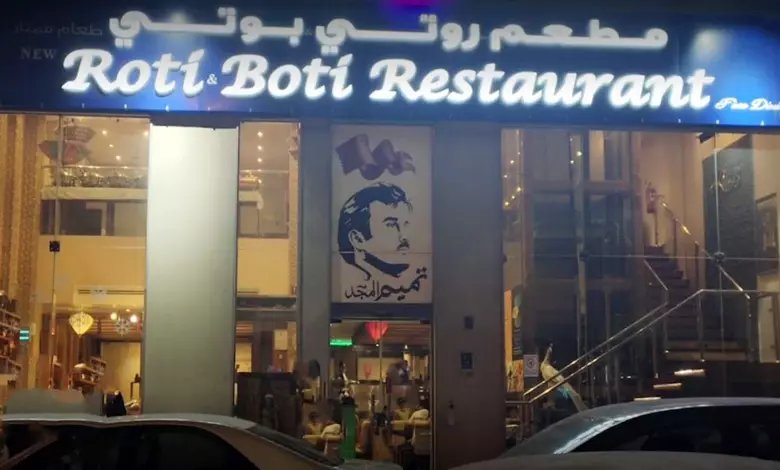 (Image Courtesy: doha.directory)
Desi Dhaba
Desi Dhaba is another popular name in the streets of Doha as far as authentic Indian food goes. They specialize in North Indian Street Food and bring the true desi food culture to the table. You will find several signature dishes, spicy starters, and timeless classics. Especially those from the regions of Punjab and the capital city of Delhi. Hot favorites include Dal Makhan Maar Ke, Firangi Chicken, and Chicken Tees Maar Kha. We even recommend Tandoori Chicken, Butter Chicken, and Lollipops. The place also has amazing staff who are both efficient and well-informed.
Desi Dhaba in Al Jazeera Street is active on all days. They open at 11.30 AM and continue till 11.30 PM from Saturday to Wednesday. And till midnight 12.30 on Thursdays and Fridays.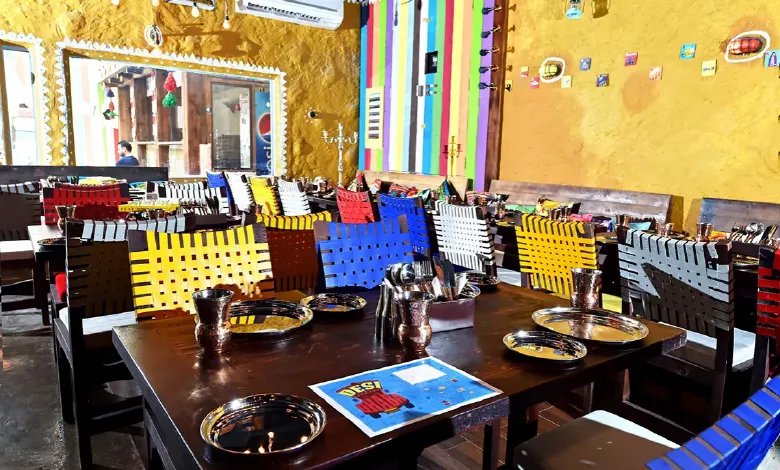 (Image Courtesy: doha.directory)
Jwala Restaurant
Jwala in the Pearl, Doha, is a contemporary Indian restaurant. They have a fascinating menu with a blend of modern and traditional dishes. On top of that, they put a lot of thought into the presentation. So, expect appetizing plates of decent proportions. Loco Pani Puri, Chicken Wings, and Lava fries make great starters. While Afghani Chicken Kebabs, Lamb Kalia, and Kutubminar Shawarma are popular grill choices. They also have their own specialty Lasagna, Biriyani, Sandwiches, and several beverage items. The ambiance is pretty good too, with live music and interesting street art decor. The setup kind of resembles a Dhaba. Auto rickshaws and old movie posters are taking you back to the Indian roads.
Visit Jwala Saturday to Friday from 12 PM-12 AM. You can easily find one of our serviced apartments in Doha nearby.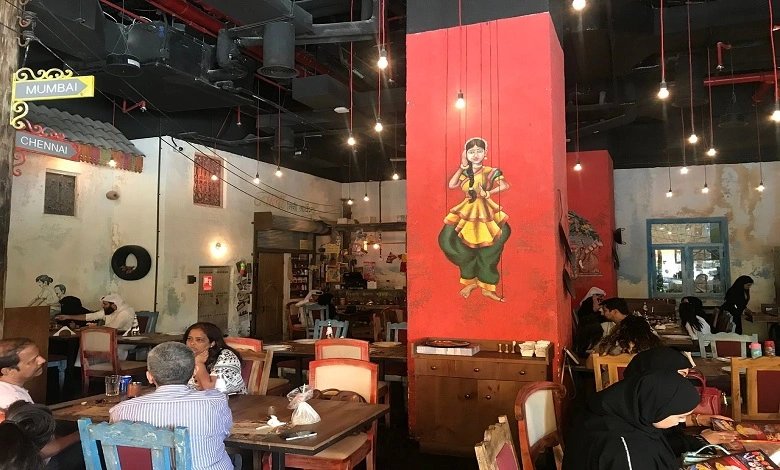 (Image Courtesy: tripadvisor.com)
Asha's
Chill, socialize, celebrate, and most importantly, savor delicious food at the award-winning Asha's. They are a gorgeous restaurant reflecting both class and humility. The interior is cozy and inviting, with jewel-inspired hues and signature art designs. They also have indoor terrace spots for guests to take in outside views while having food. Talking about their menu, it honors North-west cuisine. There's a harmony between bold flavors and out-of-the-box presentation. Daal Makhani, Chili Garlic Prawns (Kerala-style), and Murgh Malai Kebabs are absolute must-haves.
Situated inside the highly popular Villaggio Mall, Asha enjoys a premium location. They are active on all days between 11-12 AM. Friday's time starts at 12.45 PM. There are enough free parking spots too. So, don't hesitate to bring your cars.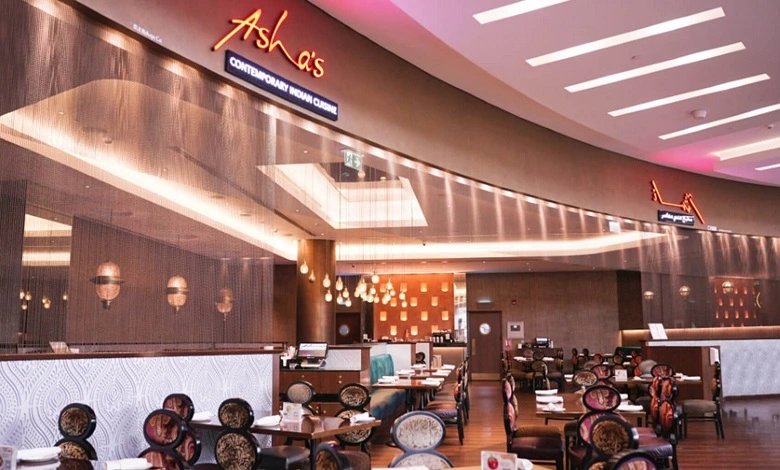 (Image Courtesy: magazine.dohafestivalcity.com)
Deccan Deewan Restaurant
Deccan Deewan is a must-visit spot for Hyderabadi Biriyani lovers. You will get the flavor of home with the same spicy herby aroma. Combine the dish with your favorite soups, salads, and starter combos for a filling meal. And don't mind the prices, they are pretty reasonable. Depending on what you order it will cost somewhere around QAR 100–150 per person. Their buffet is of great quality too. It has a good selection of sides at only QAR 56. Now the eatery is not one of those fancy Indian restaurants in Doha. The interior is quite humble and small but good food together with quick service make up for it. Also considering the low rates, there's little to complain about.
The restaurant is based at Salwa Rd, near one of our serviced apartments in Doha, and operates 11 AM-11 PM on all days.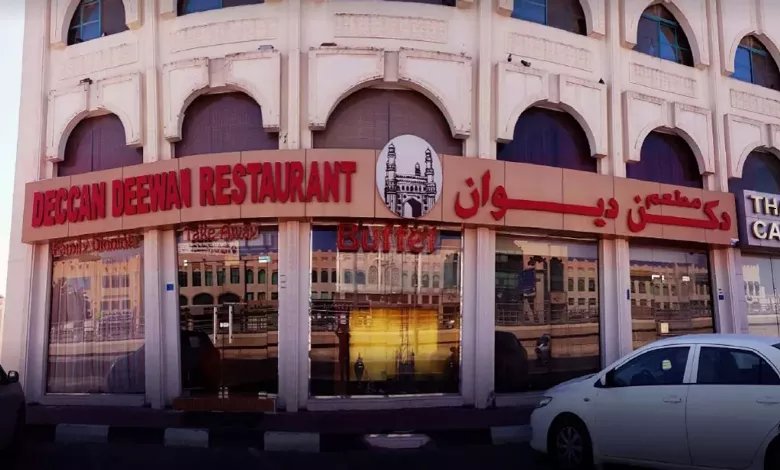 (Image Courtesy: doha.directory)
Saravanaa Bhavan
Saravanaa is one of the best Indian restaurants in Doha for South Indian wonders near our serviced apartments Doha. Being a long-running global chain, the place has several loyal regular customers. And why not? Be it Idli Dosa and Ghee Pongal or spice-packed Vadas, they have many pure veg delights made to your taste. The environment is clean and hygienic, with workers keeping tables clean constantly. They even help guests who are not acquainted with the Southern flavors pick the right dish.
Saravanaa Bhavan is in the Doha Dynasty Hotel on Al Mahar Street. Operating hours change as per the day. Sunday to Thursday - 7 AM-3 PM and 5.30-11 PM (Thurs- 11.30 PM); Friday - 7-11.30 AM and 12.30-11.30 PM; Saturday 7 AM-11 PM.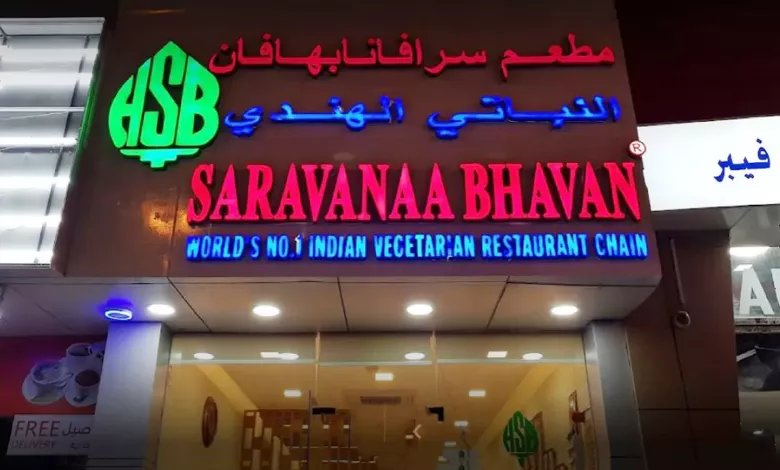 (Image Courtesy: doha.directory)
Qalamkarri
If you don't mind spending a few extra bucks on mouthwatering food, then Qalamkarri is the one for you. They are among the best fine-dining Indian restaurants in Doha that use modern culinary tricks. The menu is wholesome with special highlights and amazing offers. Thursdays have Masala Dhani. Here you can enjoy a wide range of Dosas, Idlis, Biriyanis, and Curries at live food stations. Wednesdays are Seafood Nights with the freshest seafood blended with exotic spices. Thali Business Lunch happens from Sunday to Thursday. It takes you through a delightful Thali-style menu with starters, curries, and desserts. Coming to the interiors, the restaurant is of premium quality. From classy seating to stunning city views, they have an ideal setting for special events.
This Al Khaleej St. restaurant is open from 12.30-11 PM every day.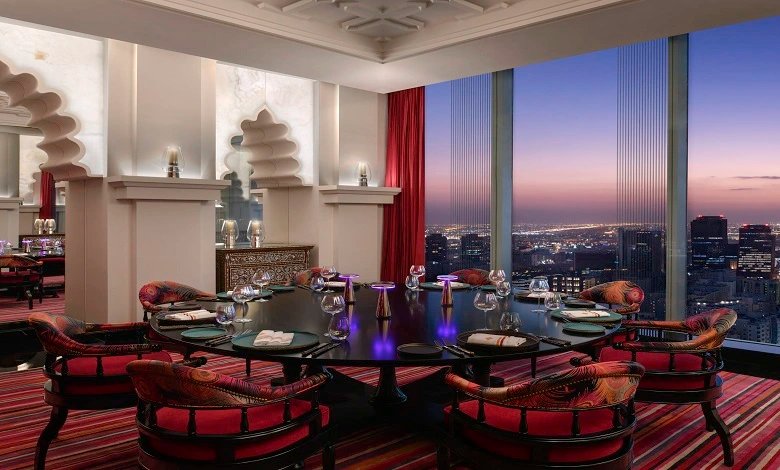 (Image Courtesy: accor.com)
Saffron Lounge
Looking for an Indian restaurant that shares a lot of warmth besides a soulful menu? Well, Saffron Lounge it is. They have a cozy ambiance with the most hospitable servers. As for food, the options include many forever-adored Indian delicacies. Butter Garlic Naan, Kashmiri Rogan Josh, Paneer Khurchan, Dal Makhani, and many more. The prices are also quite reasonable given the high quality of the food. Dinner usually costs around QAR 450-500 per person.
Saffron is active 12-11 PM every day. Friday hours start at 1 PM.
Note - Being close to the Katara Cultural Village, the area has many top serviced apartments in Doha. So, feel free to plan a later dinner date at Saffron Lounge and stay in any of them.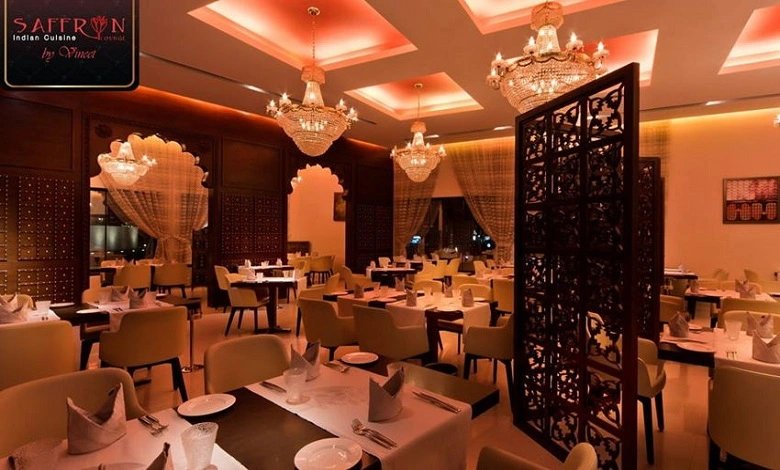 (Image Courtesy: eatapp.co)
Chingari
Chingari counts among the top acclaimed Indian restaurants in Doha. They bring Tandoori cuisine to the land of Doha in its original form. The variety of dishes is wide, each with an irresistible and unique taste. Masala Ramb, Chicken Biriyani, King Pawn Curry, Makhanwala Chicken, and Fish Tikkas are top picks. They offer excellent veg options too. From Butter Roti, Dum Aloo, and Paneer Makhana to diverse Kormas. But delicious food is not the only thing that makes Chingara so appealing. Yes, we are talking about the enchanting live music that plays in the background. If you are a fan of classical tunes, the Ghazals and Kawwalis will take your breath away.
Chingari is based inside the Radisson Blu Hotel on Salwa Street. The timings are 6-11 PM daily.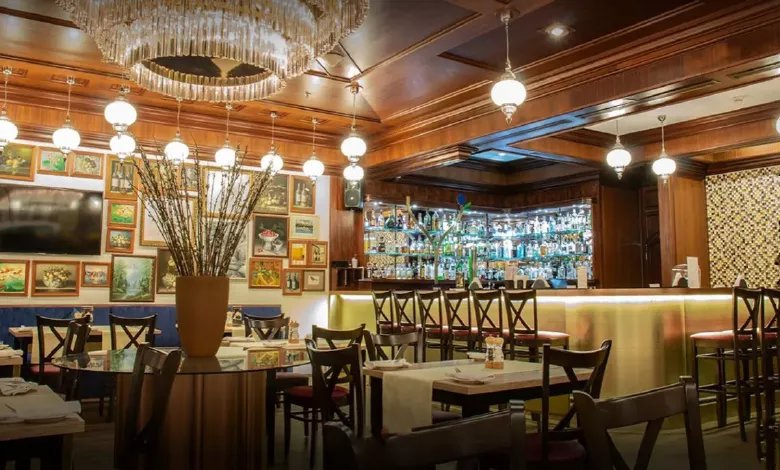 (Image Courtesy: doha.directory)
Aalishan Restaurant
Aalishan is a fuss-free eatery that focuses on fusion dishes. A marriage of North Indian and Indian Chinese flavors. The menu consists of varied veg and non-veg components. Soups, starters, sizzlers, snacks, bread, desserts, beverages, and mocktails. While Naans and Chicken items are a hit here, do try out the Coconut Barfi and Pineapple Halwa if you have a sweet tooth. They also have a buffet option for those who like to indulge in grand courses. Don't miss the live counters for chaats and some unique dishes. Prices are kept affordable for the majority. It usually ranges between QAR 50 and 100 per person. The atmosphere is also family-friendly with sufficient seating to relax.
Located on Salwa Rd, Aalishan is open from 6 AM-11 PM Sunday-Wednesday and till 11.30 PM on Thursday and Friday.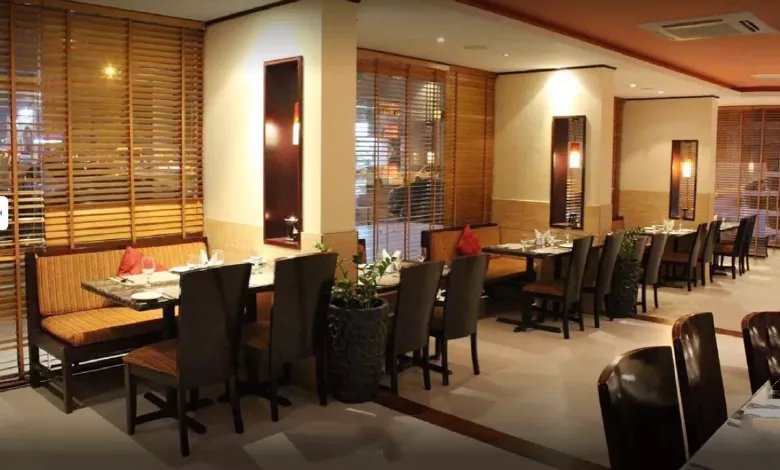 (Image Courtesy: doha.directory)
Final Thoughts
A visit to the best Indian restaurants in Doha is a must. Not only for Indians but for anyone who has a love for spices. Be it a quick brunch to kickstart the day or a sumptuous dinner to end the night, Doha eateries offer every option. Also, TheSqua.re serviced apartments in Doha have food delivery service. So, if you are feeling lazy, order in and enjoy finger-licking food in the comfort of your abode.
---
---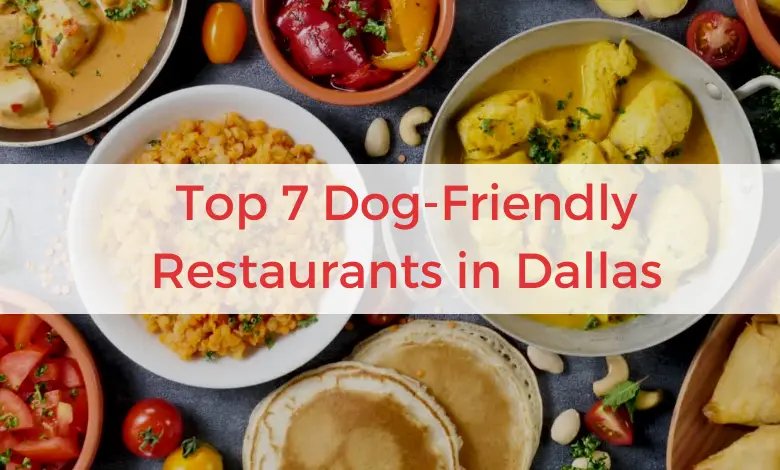 Top 7 Dog-Friendly Restaurants in Dallas
Mugdha Kilnake
07 Sep 2023
Looking for a restaurant in Dallas where you can eat while bringing your dog with you? There are places you may go if you're in the mood for breakfast, pizza, pub cuisine, or bistro fare, and your furry friend is more than welcome to join you. Dallas residents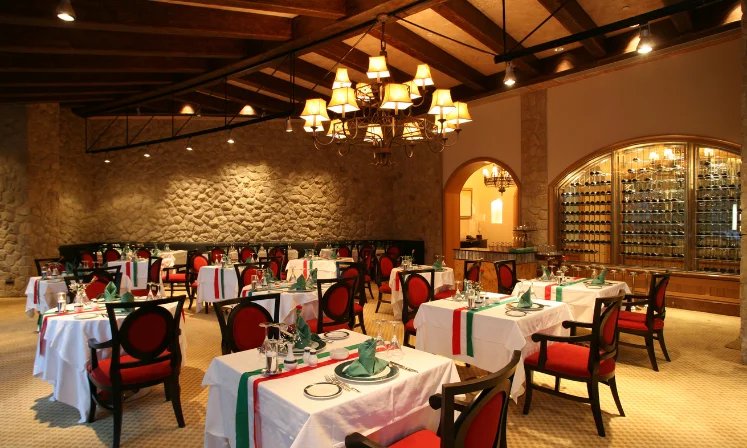 Best Restaurants to Try in Lisbon
Lisbon is a city that changes its hues quickly in Europe. When you go during this time, you can glimpse the future while also being completely immersed in the past, from the hypnotic Atlantic-blue azulejo-tiled façade to the undulating alleys cobbled with hand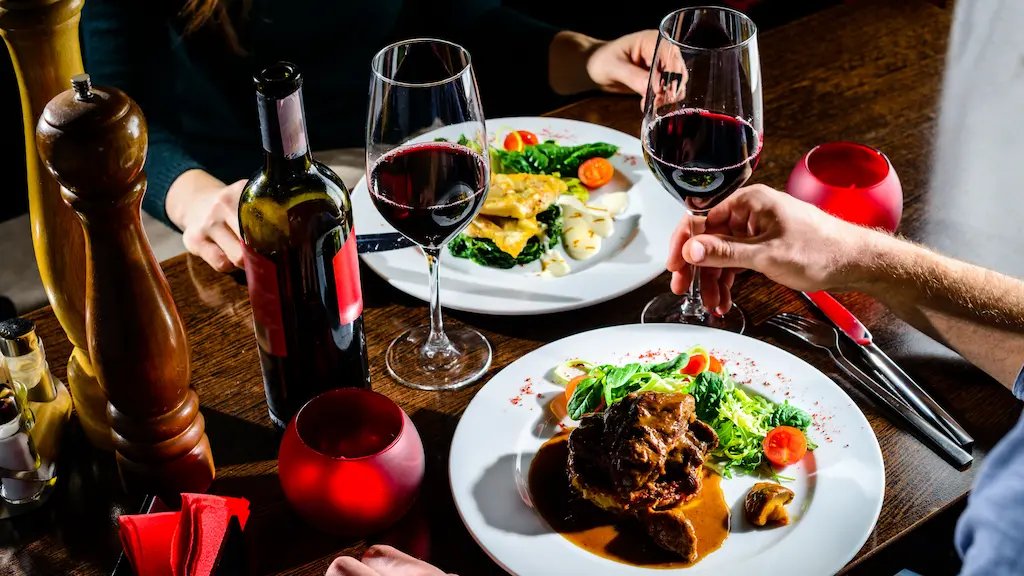 Best Restaurants to Try in Paris
The dining scene in Paris has changed drastically over the past few decades, presenting a kaleidoscope of high-quality food experiences, influences, flavours, and atmospheres in the city of haute cuisine, strict kitchen etiquette, and lively bistros. Today, di