10 Best Places to Visit in Doha to Embrace Its Iconic Beauty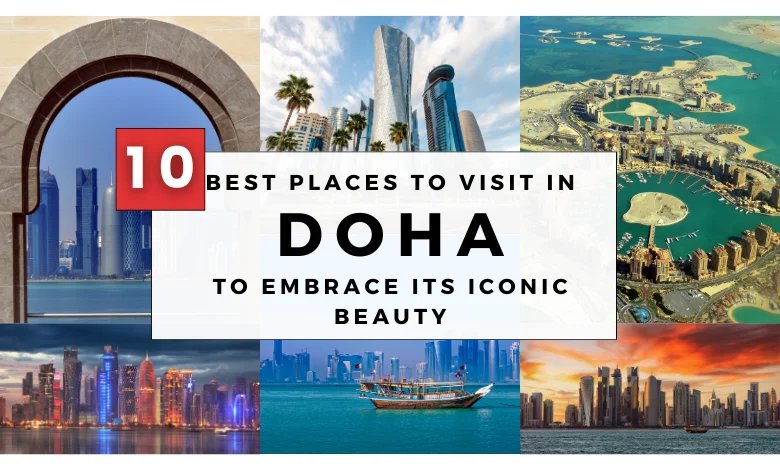 Doha, Qatar's vivacious capital, is a city that skillfully combines modernism with its illustrious cultural past. Doha is a must-visit location for tourists looking for an extraordinary experience because of its glittering skyscrapers, spotless shoreline, and distinctive fusion of tradition and innovation. The city provides a wealth of the best places to visit in Doha that enable visitors to immerse themselves in its unique beauty, from discovering its historic treasures to taking in its futuristic architecture.
1. The Pearl-Qatar
The Pearl-Qatar is a symbol of luxury, exuding opulence and sophistication. This artificial island is a lavish sanctuary with magnificent marinas, posh shops, and a variety of restaurants. It provides a fascinating look into Doha's elite society as a leading residential and commercial complex. Leisure strolls along its lovely promenades offer couples and families stunning views of the azure waters and opulent boats, creating a setting that symbolizes sophisticated elegance and natural beauty.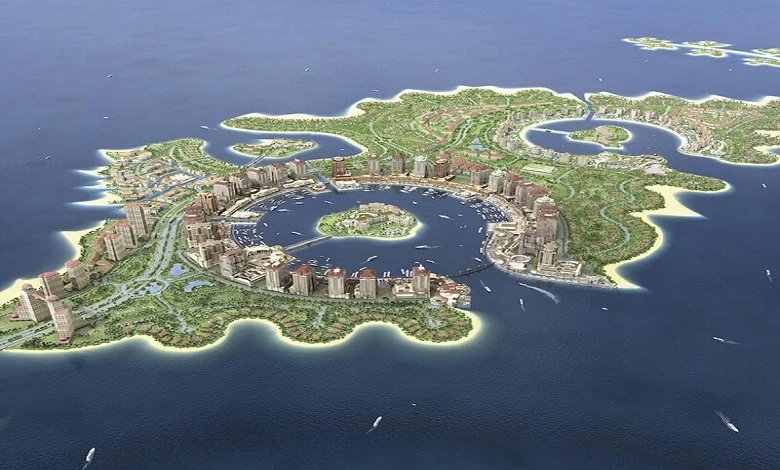 (Image Courtesy: callisonrtkl.com)
2. Souq Waqif
A trip to Souq Waqif is a voyage through time. With its winding lanes filled with the scent of spices and vibrant fabrics, this lively market welcomes visitors with a symphony of senses. The air is filled with the sounds of traditional music, conjuring memories of bygone days. Beyond its sensual appeal, Souq Waqif is a haven for mementos and a waypoint to savoring genuine Qatari cuisine. It presents a fascinating tapestry where the past and present collide as a dynamic hub of local culture.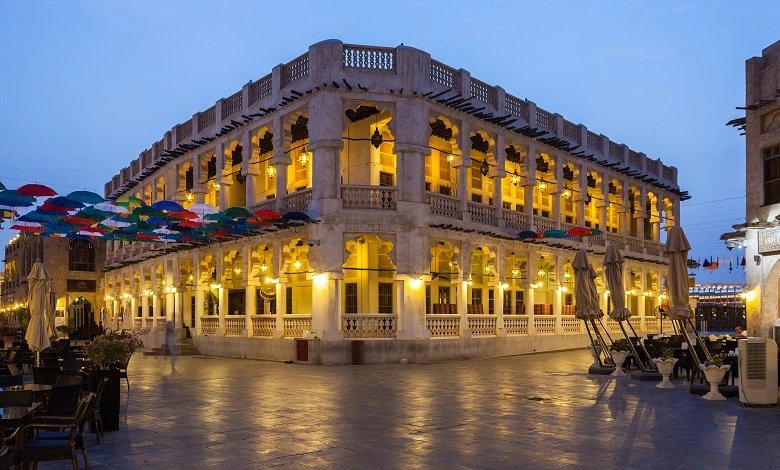 (Image Courtesy: wikipedia.com)
3. Katara Cultural Village
The Katara Cultural Village, which is committed to cultural immersion, is a shining example of artistic expression and inventiveness. Within its boundaries, a vibrant program of activities, displays, and performances honors Qatar's cultural history and modern arts. An amphitheater, galleries, and carefully planted areas come together to offer a setting where culture and art can coexist. It serves as a haven for individuals who are interested in learning more about Qatar's cultural history and is a destination for those who are fascinated by how tradition and innovation interact.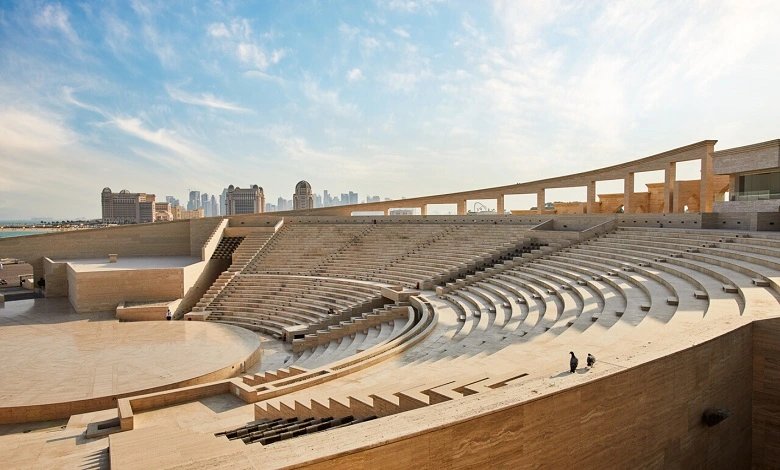 (Image Courtesy: visitqatar.com)
4. Islamic Art Museum
The Museum of Islamic Art, a masterpiece of architecture, is evidence of Qatar's dedication to maintaining its cultural legacy. The Doha Bay, which serves as a grand background for the impressive collection of Islamic artifacts spanning centuries, is visible behind the building's dazzling white front. Intricate calligraphy, ceramics, textiles, and manuscripts that reflect the creative and cultural triumphs of the Islamic world are housed inside the museum. It is a journey through time and culture that captures the spirit of Qatar's historical wealth.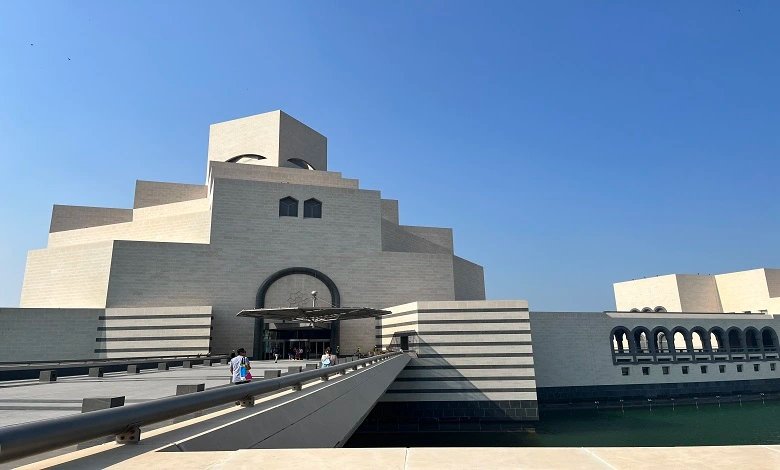 (Image Courtesy: newarab.com)
5. Aspire Park
Aspire Park offers a tranquil respite in the middle of Doha's bustling metropolitan life. It is a haven of greenery with wide lawns, winding walking paths, and a tranquil lake that greets guests. It's a place for leisurely picnics, outdoor pursuits, and quiet times of reflection amidst the tranquility of nature. Locals and visitors may both escape the urban clamor and enjoy the embrace of lush landscapes at Aspire Park, which offers a contrast of urban vitality and natural tranquility.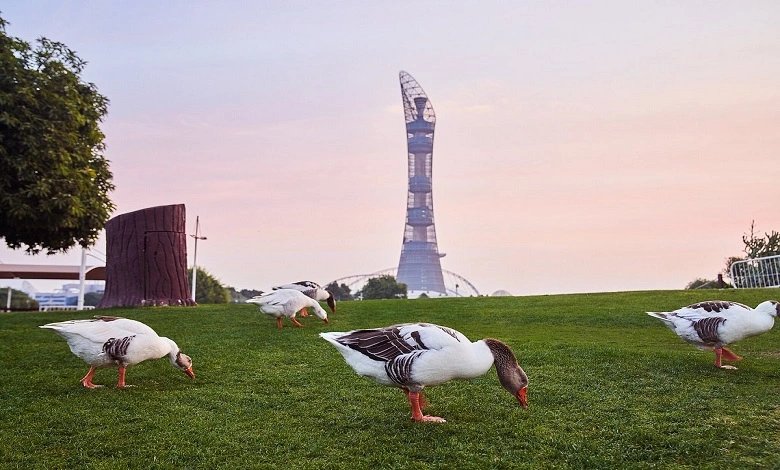 (Image Courtesy: tripadvisor.com)
6. Msheireb Museums
Visitors are invited on an enthralling tour through Qatar's architectural progression at the Msheireb Museums, from the country's traditional beginnings to its modern renaissance. These museums provide an intimate examination of the country's transformation and are housed in painstakingly restored old homes. Visitors can travel to Qatar's architectural history and absorb the spirit of each era through interactive displays and a variety of historical artifacts, which offer a tangible link to the country's past. The Msheireb Museums are a symbol of the country's dedication to preserving its history while embracing a promising future.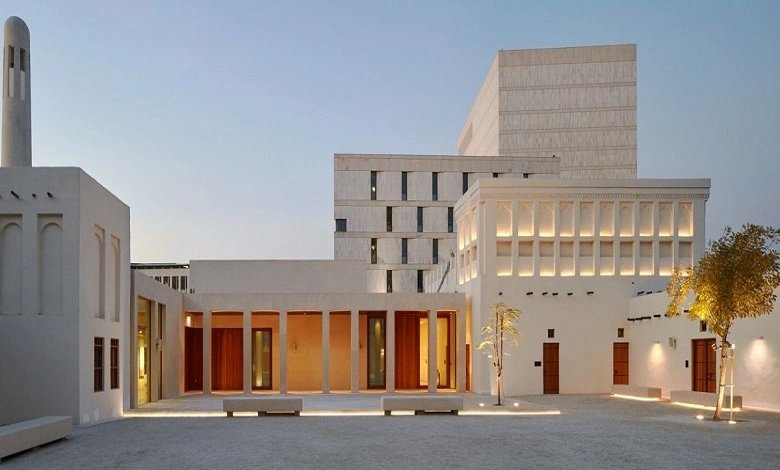 (Image Courtesy: regencyholidays.com)
7. Doha Corniche
A classic waterfront promenade, the Doha Corniche blends the beauty of the Arabian Gulf with the charm of the city. Locals and visitors alike take comfort in its serene beauty along its palm-lined paths. Public artworks that punctuate the environment and create a sensory experience of sight and sound can be found throughout a leisurely evening stroll along the Corniche. Its attractiveness is increased by the magnificent city skyline that glistens in the seas, providing a dreamy setting for treasured moments and unforgettable experiences.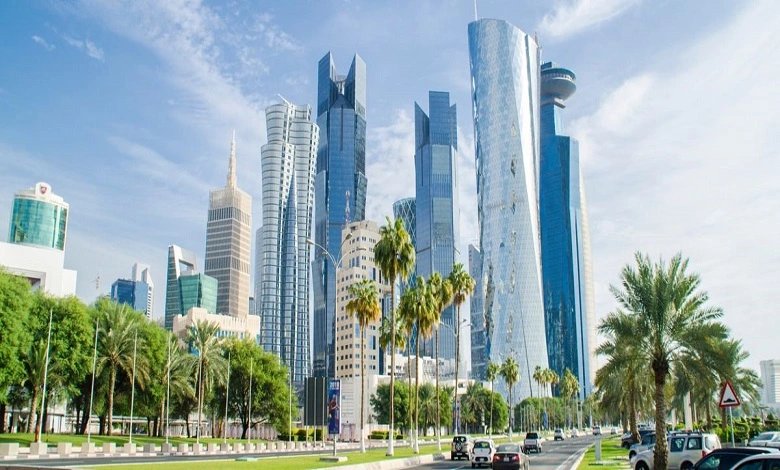 (Image Courtesy: regencyholidays.com)
8. National Library of Qatar
The Qatar National Library exceeds the traditional idea of a library by fusing information with opulent architecture. Its design is a work of art that encourages exploration outside of its enormous book collection. The library's halls serve as a haven for learning and host exhibitions and cultural activities that entice guests to learn more about Qatar's academic interests and cultural history. The Qatar National Library is a tribute to the lasting value of physical spaces that inspire knowledge and connection in an era where information is transmitted digitally.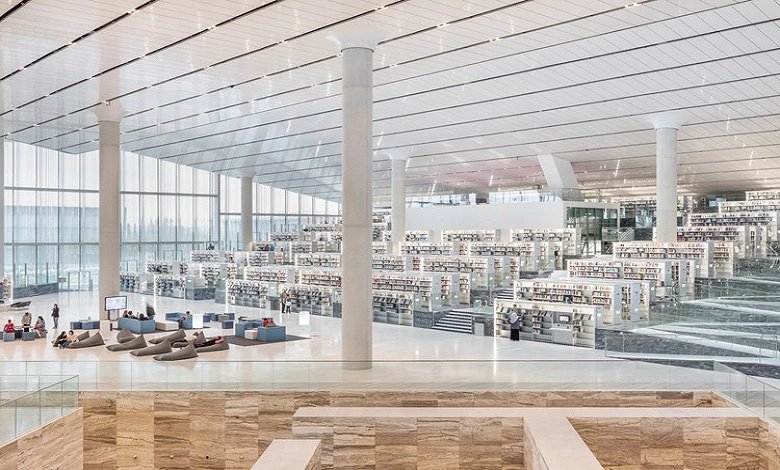 (Image Courtesy: archdaily.com)
9. Arab Museum of Modern Art (Mathaf)
The Arab Museum of Modern Art is proud to be the first organization in the Arab world to focus exclusively on modern and contemporary art. A complex tapestry of Arab art is shown within its walls, illuminating the region's varied cultural manifestations and aesthetic development. The museum acts as a bridge between custom and modernity, promoting a better comprehension of the complexity of modern Arab art. For those who are interested in following the development of contemporary Arab aesthetics, Mathaf is a crucial stop. It captures the essence of intercultural interaction and creative discovery.
(Image Courtesy: universes.art)
10. Aspire Zone
The Aspire Zone is a bustling sports facility located in the center of Doha that was created to satisfy people's passion for athletics. It serves as a gathering place for sportsmen and sports fans, hosting a variety of sporting events and activities in modern stadiums and indoor arenas. The Aspire Zone represents Qatar's commitment to encouraging fitness, wellness, and athletic prowess. Visitors are enveloped in an atmosphere that represents Qatar's passion for fitness and the spirit of athletic pursuit, whether they are watching elite sports or taking part in leisure activities. Choosing the right lodging is essential to creating an unforgettable experience when exploring Doha's unique beauty. Among the many hotel options, serviced apartments stand out as a seductive option because they provide a seamless blend of convenience, comfort, and the attraction of a home away from home.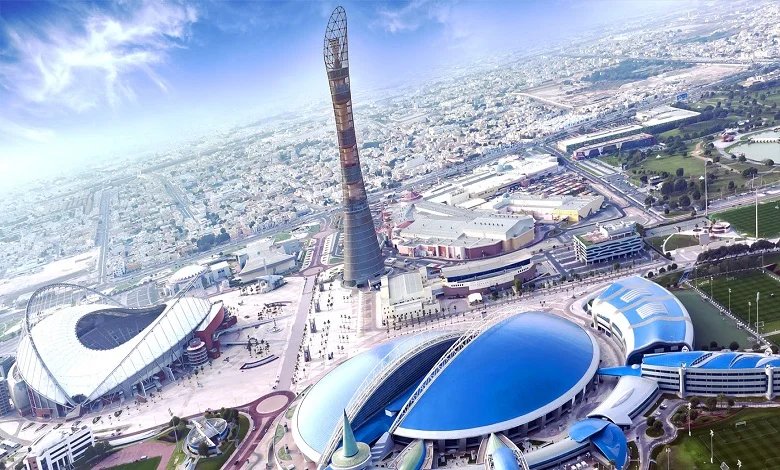 (Image Courtesy: aspirezone.qa)
By choosing serviced apartments in Doha, one may experience the charm of the city while feeling immediately at home. These lodgings satisfy the discriminating traveler's demand for both luxury and independence. Serviced flats offer a spacious setting outside of the predetermined parameters of conventional hotels where visitors can create their own experiences at their leisure. These apartments provide a blank canvas for making memories laced with unique comfort, whether it's enjoying the flavors of regional food prepared in a fully equipped kitchen or sipping coffee on a private terrace. Every part of your experience has been carefully planned to go above and beyond your expectations, from housekeeping that preserves the spotless ambiance of your sanctuary to concierge services that offer insights and support catered to your preferences.

The top 10 locations to see in Doha provide a tapestry of experiences that capture the city's enduring beauty in a symphony of modernism and cultural heritage. To those who are drawn to its draw you in, Doha displays its many facets, from the opulent settings of The Pearl-Qatar to the vibrant authenticity of Souq Waqif, from the immersive cultural sanctuary of Katara Cultural Village to the creative marvel of the Museum of Islamic Art. Visitors become a part of Doha's history as they stroll down the Doha Corniche, investigate the Qatar National Library, wonder at the Arab Museum of Modern Art (Mathaf), and compete in athletic fervor at the Aspire Zone. Selecting serviced apartments in Doha guarantees a cozy refuge, a full embrace of the city's allure, and a unique backdrop on which to create memories. These top locations showcase Doha's harmonious fusion of tradition and innovation, creating a lasting impression on travelers who make the journey to experience its unmistakable beauty.
---
---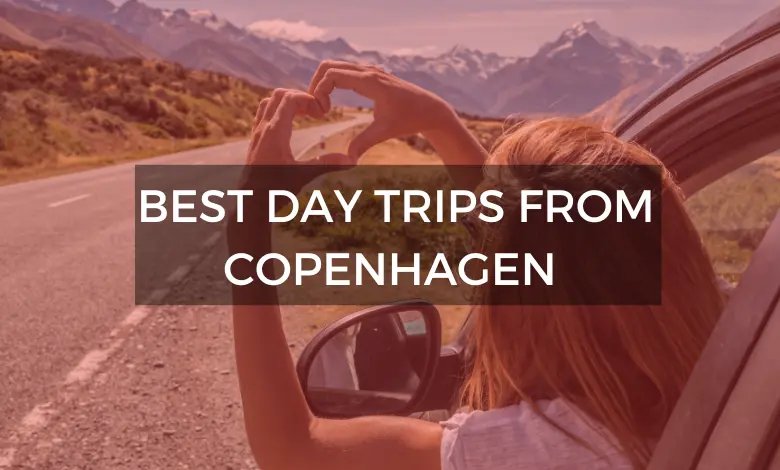 Best Day Trips from Copenhagen
Mugdha Kilnake
06 Sep 2023
Mouthwatering food, rich history, and towering architecture draw people to Copenhagen. But while there's no end to take in this dynamic city, you can consider some day trips from Copenhagen. After all, the Danish capital is the perfect base for a varied mix of