10 Best places to visit in Nairobi for couples
Nairobi, the throbbing center of Kenya, is a multicultural metropolis with a lively attitude and a wide range of attractions. The city, which is renowned for its rich cultural legacy and skillfully fuses tradition and contemporary, is the ideal location for couples looking for a romantic getaway packed with educational opportunities. Numerous alternatives cater to couples' desires for natural beauty, cultural immersion, and modern conveniences tucked away inside this metropolitan tapestry. The charm of Nairobi resides in its ability to seamlessly combine these components, producing a setting where every couple's ambitions find resonance.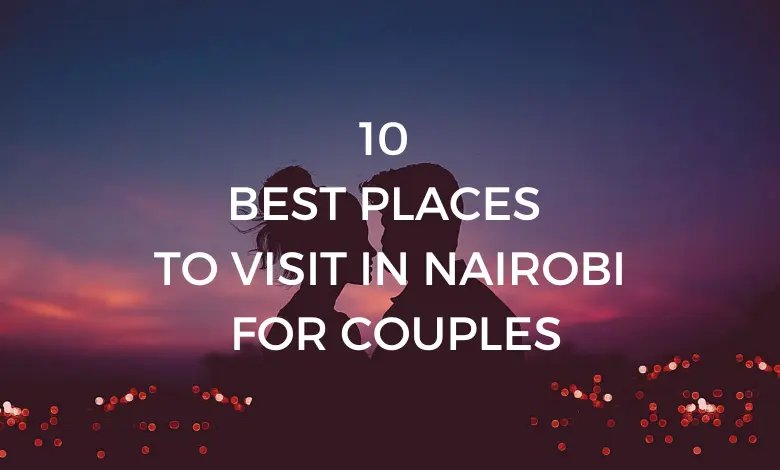 Couples are presented with a variety of options as the sun rises over Nairobi's famous skyline, allowing them to create the ideal romantic retreat. Nairobi offers a variety of heartfelt experiences, from the captivating Nairobi National Park, which allows close interactions with animals within the city, to the poetic beauty of the David Sheldrick Animal Trust, where relationships are formed with orphaned elephants. Nairobi captures the essence of romance via its variety of options, whether the journey takes one to the heights of rooftop restaurants, where great dining is accompanied by urban panoramas, or to the crossroads of culture at the Maasai Market, where vivid crafts tell stories of heritage. This piece serves as a testament to the city's ability to combine the natural and cultural, the modern and historic, into a route that promises to make treasured moments for couples looking for enchantment and comfort in the center of Kenya's capital.
1. Nairobi National Park
For couples who value the attraction of wildlife and the great outdoors, Nairobi National Park is a must-visit location. This unique park offers a once-in-a-lifetime chance to go on a safari trip inside the walls of the city. When majestic animals like lions, giraffes, and rhinos beautify the scene against the urban skyline of Nairobi, the encounter takes on a truly extraordinary quality. Couples can take advantage of the opportunity to participate in escorted game drives and create priceless memories while in the company of these magnificent creatures. Nairobi National Park is a charming destination that enables couples to take in the splendor of nature without traveling far from the city's center thanks to the contrast of untamable wildness and a modern setting.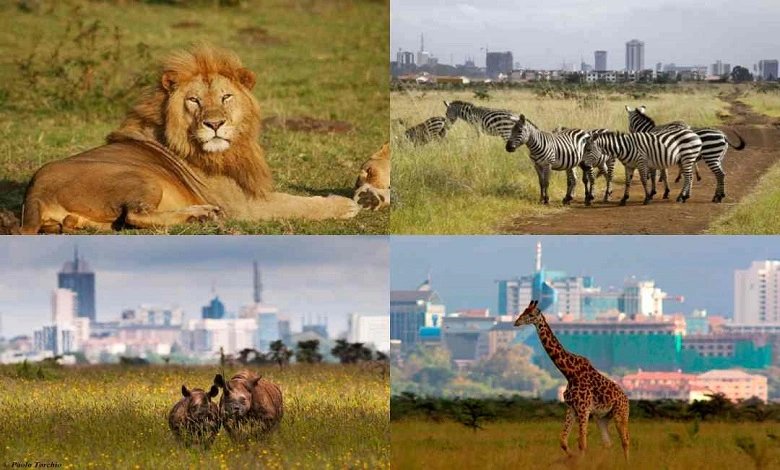 (Image Courtesy: kenyawildlifetours.com)
2. David Sheldrick Wildlife Trust
For couples looking to give their romantic adventure a feeling of compassion and purpose, the David Sheldrick Wildlife Trust provides a moving option. This well-known nonprofit is committed to saving and rehabilitating young orphan elephants. The trust offers a unique chance for couples wishing to add a sentimental touch to their romantic holiday to interact closely with these gentle giants. Couples are welcome to observe these amazing species' lively interactions firsthand during the daily feeding and mud-bath sessions. This touching meeting highlights the tremendous relationships that can be made between people and animals and serves as a tribute to the transformative power of kindness, which has a long-lasting effect on couples' shared experiences.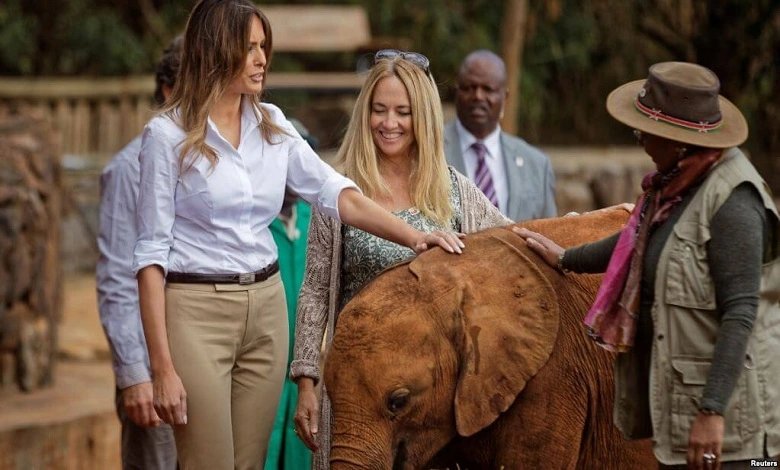 (Image Courtesy: urbankenyans.com)
3. Giraffe Centre
The Giraffe Centre is a place where romance and conservation coexist peacefully, fostering an atmosphere conducive to deep connections. Couples are welcome to visit the home of the critically endangered Rothschild giraffes, where they may interact closely, hand-feed these magnificent animals, and even have a sweet kiss over the balcony. Beyond its outward appeal, the center's dedication to preservation and teaching gives the trip additional significance. Couples could discover that they are engaged in acts of service in addition to intimate times. Couples can create memories that are both intimate and meaningful at the Giraffe Centre, a place where love thrives amid wildlife preservation.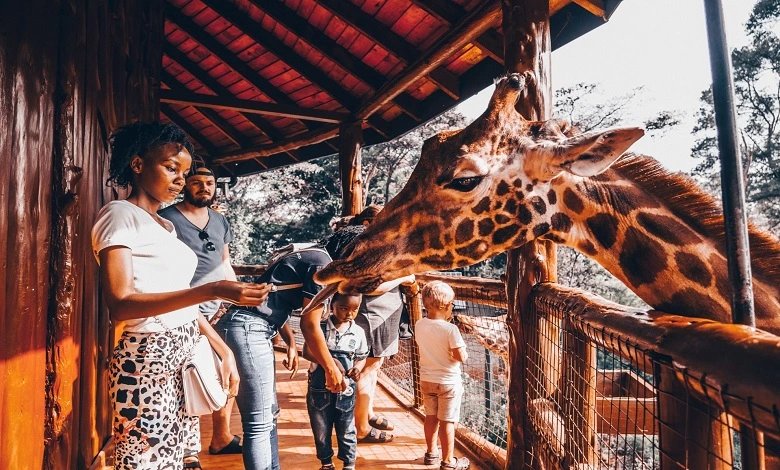 (Image Courtesy: trip.com)
4. Karura Forest
Within the busy city, Karura Forest appears as a calm retreat that provides couples with a respite characterized by peace and natural beauty. This lush haven offers winding hiking and bike routes that are broken up by beautiful waterfalls and inviting picnic areas. Couples are encouraged to take leisurely walks together while being engulfed in the thick flora and the calming sounds of nature. Karura Forest offers a chance for couples to get away from the hustle and bustle of the city and rekindle their relationship in a setting that encourages reflection and closeness.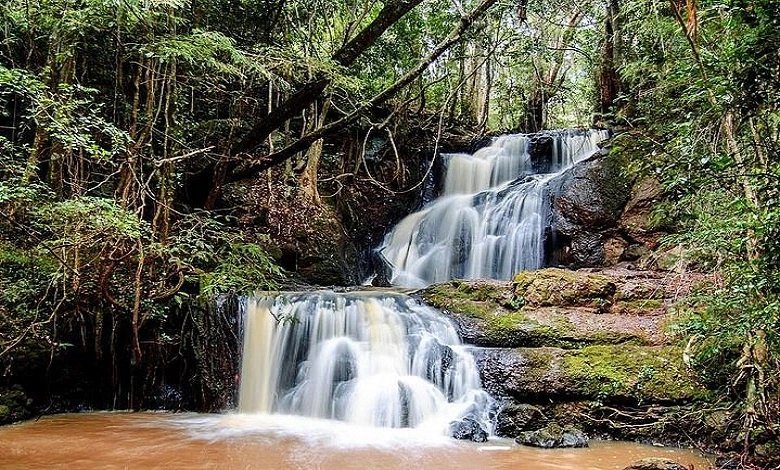 (Image Courtesy: tripadvisor.com)
5. Nairobi National Museum
The Nairobi National Museum is a priceless jewel for couples hoping to add cultural and historical richness to their romantic adventure. The museum reveals the intricate fabric of Kenya's past by showcasing a wide variety of exhibitions in the fields of art, paleontology, and archaeology. Visitors who delve deeply into the nation's heritage learn important things about its artistic manifestations and historic artifacts. The museum's Snake Park is a standout feature that allows visitors to get up close and personal with a variety of snake species, adding an amazing element of mystery and adventure to the experience. The museum provides couples with an enlightening experience that captures the essence of Kenya's legacy inside the embrace of their amorous journey, whether they are art fans or history buffs.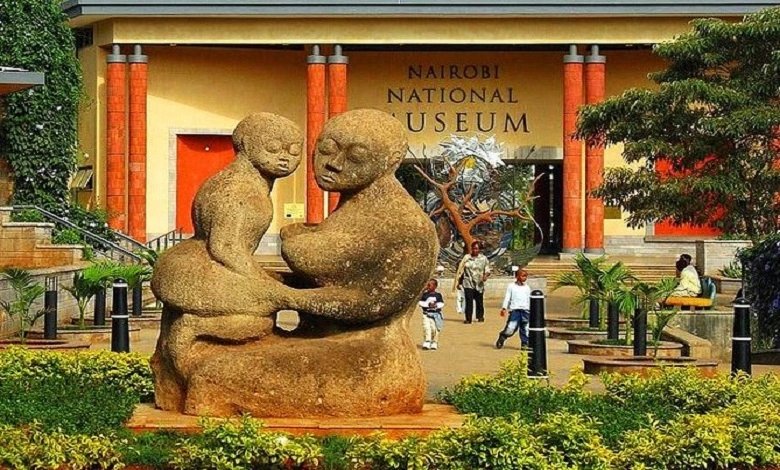 (Image Courtesy: viator.com)
ALSO READ:

Top 10 Restaurants in Nairobi for a Delicious Meal
6. Kazuri Beads Women's Cooperative
The enriching experience provided by the Kazuri Beads Women's Cooperative should be embraced by couples who have a passion for both creation and volunteering in the community. The cooperative allows couples to see the commitment and workmanship that go into each piece by giving them a first-hand look at the meticulous craft of bead-making. Couples can explore their creative sides together when they have the chance to design their unique jewelry pieces. The cooperative's altruistic goal enhances the experience above and beyond the artistic endeavor by empowering women craftsmen and securing their livelihoods. Couples embark on a meaningful journey as they give to a cause greater than themselves, collecting artifacts that represent the spirit of empowerment and unity and creating memories that are infused with significance.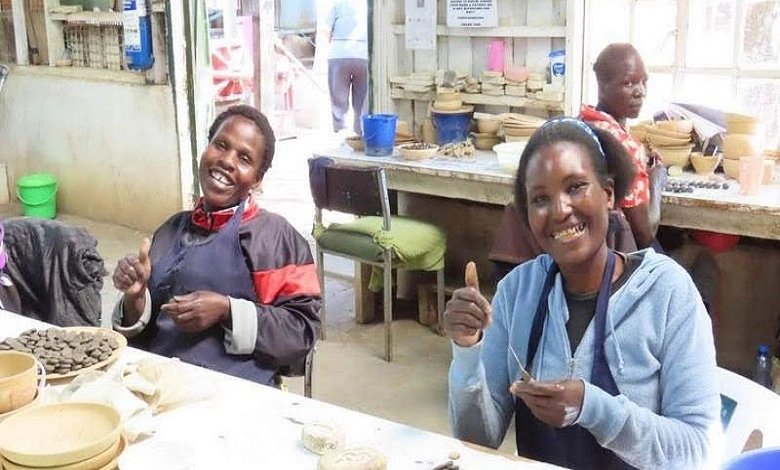 (Image Courtesy: quiltville.blogspot.com)
7. Nairobi Railway Museum
The Nairobi Railway Museum provides a fascinating journey into the past for couples drawn to history's fascination and the wonders of engineering. Couples are invited to travel through time and experience Kenya's rich transportation history by riding in antique carriages and locomotives that were previously significant figures in the country's history. The museum's meticulously managed collection provides evidence of the history of Kenya's railway system and sheds insight into its profound influence on the growth of the area. Couples are lured into a narrative that combines nostalgia and education, weaving common fascination with historical inquiry and blending stories of locomotion with narratives of a nation in motion against the backdrop of vintage artifacts.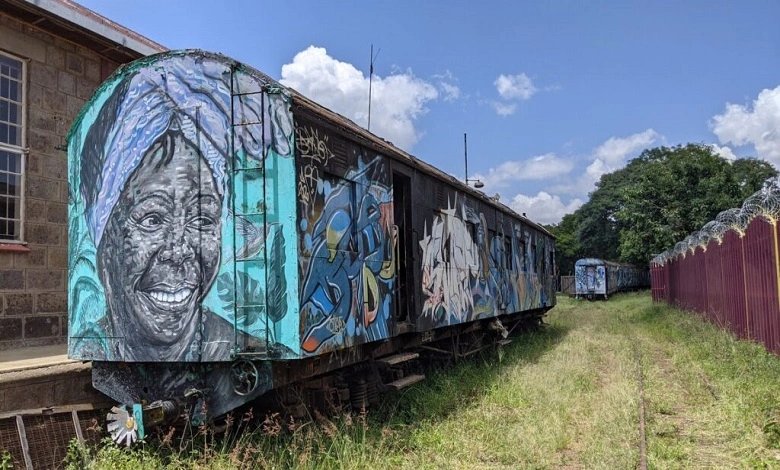 (Image Courtesy: gpsmycity.com)
8. Maasai Market
Couples looking for intimate contact with Kenya's cultural kaleidoscope are cordially invited to visit the bustling Maasai Market. The market, an outdoor sanctuary brimming with handcrafted goods from apparel to jewelry and beyond, serves as a portal to the diversity of the nation's artistic expressions. Couples are encouraged to interact with regional craftspeople face-to-face, forging bonds as they stroll past lively stalls. Negotiating prices turns into a shared journey that ends with the discovery of one-of-a-kind souvenirs that perfectly capture Nairobi's rich cultural diversity. Couples experience the essence of Kenya's multicultural vitality, going beyond the vivid colors and superb craftsmanship, making memories infused with the spirit of discovery and appreciation.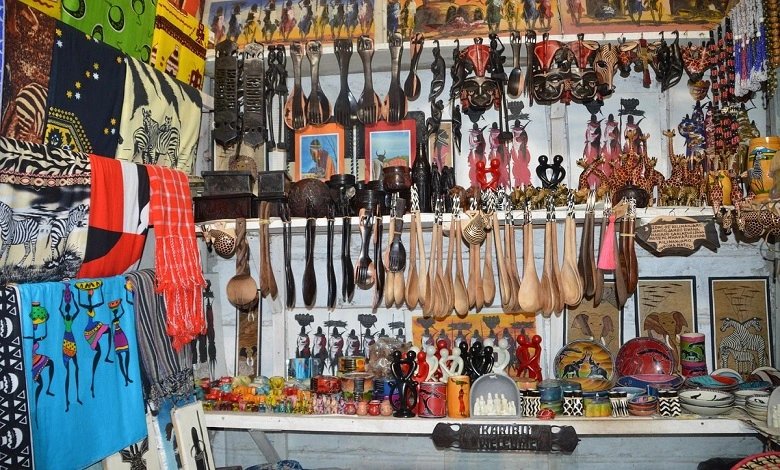 (Image Courtesy: tripadvisor.com)
9. Restaurants on Rooftops
Nairobi's rooftop restaurants invite couples to a realm where culinary ecstasy converges with spectacular city vistas, elevating the romantic dining experience to celestial heights. Candlelit meals offer a combination of elegance and pleasure in the sparkling metropolis. Each taste reverberates in the enchanted environment, evoking memories that linger while the stars glimmer above. These fine dining establishments showcase the fusion of culinary brilliance and the allure of metropolitan landscapes. Couples are engulfed in a setting where great cuisine and the charm of city life coexist, stoking passions as city lights dance across the night sky.
10. Nairobi Serviced Apartments
Couples are drawn to Nairobi's serviced flats, which provide a haven of comfort and privacy in the middle of the city. These expertly equipped living areas promise a home away from home by offering the ideal blend of comfort and intimacy. After their adventures in the city, couples have a sanctuary to go to thanks to the tastefully decorated rooms, fully functional kitchens, and attentive services. The flats provide a jumping-off point for experiencing the city's numerous attractions, where exciting opportunities are around every bend. Couples find comfort in the embrace of their private hideaway when the day's excursions come to an end. Here, relaxation and shared moments meld together to create a getaway that endures in memory as a monument to comfort and discovery.
Conclusion:

Finally, Nairobi provides couples with a variety of romantic adventures that incorporate wildlife, the outdoors, culture, and relaxation. The city offers activities to suit all tastes, from up-close experiences with wildlife to peaceful woodland hikes, from cultural fairs to rooftop dining. Serviced apartments in Nairobi are the ideal lodging choice for couples looking for comfort and excitement. Nairobi forges lifelong memories for couples searching for a memorable holiday, whether you hand in hand on a safari excursion or sharing a meal while gazing at the city lights.
---
---