10 Unusual Things to Do in New York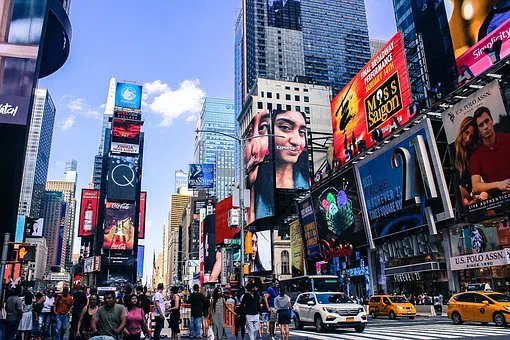 New York is one of the most popular tourist destinations worldwide, famous for its high rise architecture, iconic landmarks and vibrant atmosphere. Some 60 million visitors flock to the city each year, keen to visit famous sights such as the Statue of Liberty, the Empire State Building and Central Park and explore the locations made famous in numerous books and movies. As such, the famous landmarks and locations like Times Square and Wall Street are recognised the world over - even by those who have never visited the city.
However, what happens once all the sights have been seen? Or for those travellers who want to avoid the usual tourist haunts? When planning a trip to New York, it is hard to fathom just how huge and diverse the city is. However, if most travellers think of their home city, they are likely to have their own perception of it, based on their own unique experiences. It is unlikely that someone who has worked in London for longer than a couple of months will still be keen to stand outside Big Ben or visit the Tower of London over and over again. New York, like any major city, has limitless opportunities to experience its rich culture and incredible urban attractions.
In order to really get beneath the skin of the city and see things that many other tourists miss, a little research is in order. Whilst some people may be lucky enough to find a local guide to take them to the hangouts of 'real' New Yorkers, others will need to rely on themselves to discover new places. The following list is a collection of some of the more quirky, overlooked and esoteric things to see and do in New York. Hopefully, it will provide a starting point from which to find more unusual things to do in the Big Apple.
1. Sip Cocktails in a Bank Vault
Two things that make New York world-famous: being the setting for the world's most famous financial district and being the birthplace of some of the world's favourite cocktails. It stands to reason then, that combining these two things together can create an unforgettable, if slightly unusual, experience of the city. Deep beneath the heart of New York City's financial district is a genuine early 1900s bank vault that has been ingeniously converted into a classy Swiss bar and restaurant. Trinity Place Vault Bar is an elegant setting that offers the chance to enjoy fine dining and cocktails in a location that is literally hidden away from the bustling streets above.
The bar is located beneath 115 Broadway, which is also a landmark in itself. The original financial centre of New York, the ornate building is decorated with gargoyles, dragons and eagles, its Gothic visage adding to the unusualness of the whole experience.
2. Drink Spirits from Teacups in a Genuine Speakeasy
Continuing the theme of cocktails, New York was also famous for its abundance of Speakeasies during prohibition - secret bars that illegally supplied alcoholic beverages to party-goers during the dry years of the roaring twenties. Of course, today, drinking alcohol is perfectly legal across the city for anyone over 21, but many bars have maintained their underground ambience - complete with old-style cocktails and swing jazz bands. For the ultimate experience, The Back Room actually claims to have been a genuine speakeasy during the period and is the only one in New York that has genuine credentials. The bar can be found at 102 Norfolk Street - although patrons will need a keen eye to find the hidden entrance. They will also need to ensure they know the password before they arrive!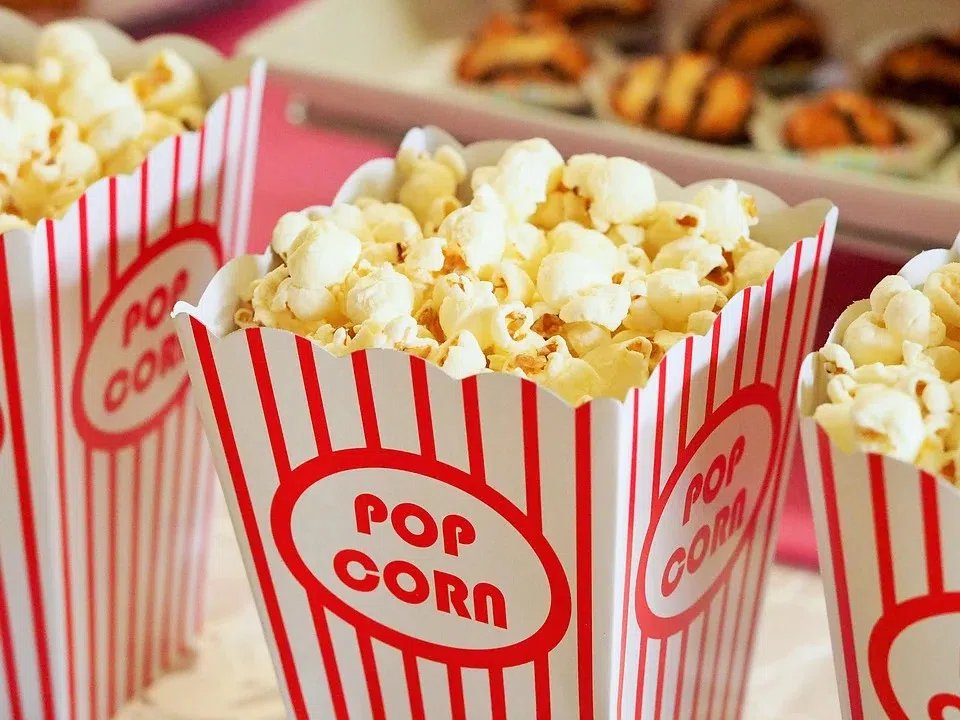 3. Catch an Open-Air Movie
Having been the setting for countless Hollywood blockbusters, where better to enjoy an outdoor movie than New York? Outdoor cinema is almost its own subculture in the Big Apple and a popular alternative to conventional theatres. Outdoor screens offer the chance for viewers to enjoy their favourite flicks against the awe-inspiring backdrop of Brooklyn Bridge and the Hudson River. There are a few places across the city offering open-air screenings. Every Thursday during summer, Movies with a View at Brooklyn Bridge Park attracts over crowds of over 7,000 to enjoy popular screenings against the Manhattan skyline. There's also Healy Field in the Bronx, which has special screenings at Halloween as well as throughout the summer months.
4. Walk Along Elevated Acre
The High Line, an elevated linear park on a former New York Central Railroad spur, can hardly be considered a secret, as it is one of the city's most popular alternative experiences and often crowded with tourists. However, many people will be unaware of the High Line's smaller sibling: Elevated Acre. Located one storey above Water Street, Elevated Acre is a true secret garden that actually predates the High Line, having been completed in the 1970s. It offers a much less crowded experience, with spectacular views of the New York cityscape.
5 Visit Coney Island
Brooklyn's famous Coney Island is a seafront amusement park, which operates from Easter to Halloween. The area is similar to many of Britain's famously kitsch seaside towns, with fairground rides, games and entertainment. Whilst Coney Island may be past its best years now, the area still has a vibrant atmosphere and its sidewalk is packed with great places to eat and drink. Of course, there are still plenty of rides available during the open season and many people enjoy the views from the iconic Ferris Wheel.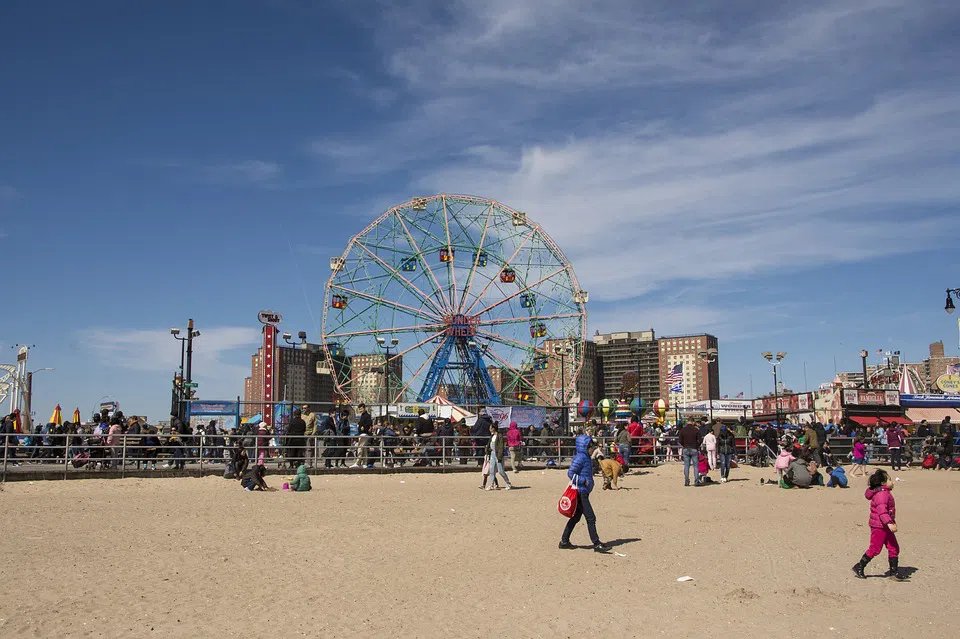 6. Hunt for Bargains at Brooklyn Flea
Outdoor bazaars are not always the first thing one thinks of when picturing New York, but Brooklyn Flea is considered by locals to be a must-see for the city. The market is undoubtedly the most popular of its kind in New York, with an impressive selection of brick-a-brack wares, artisan fashions and records, which visitors are unlikely to find anywhere else in the city. There is also a superb food section, with some of the best street food the city has to offer. Brooklyn Flea now takes place in two places in Brooklyn: Williamsburg on a Saturday and nearby Dumbo on Sundays.
7. Take the Cable Car to Roosevelt Island
Often overlooked by the tourist hordes, the small strip of land in the East River known as Roosevelt Island is a curiosity in itself. Once home to the sick and imprisoned, with several hospitals, mental institutions, and prisons making the island something of a quarantine during the 19th century, it has become an affluent residential area with a fascinating backstory. However, even today the island still proves something of an enigma - with the distinction of having NYC's only pneumatic trash system. It is also the only place in the city that's accessible via an aerial tram, which is its major attraction as it glides 250 feet above the East River and offers spectacular views of the surrounding cityscape.
8. Museum of the American Gangster
Those looking for an unusual yet educational experience can pay a visit to the Museum of the American Gangster. The museum is housed in a former speakeasy and aims to educate visitors on the role that crime has played in shaping the politics, culture, myth and lore of New York City and the USA. The museum contains such artefacts as shell casings from Bonnie and Clyde's final shootout and John Dillinger's death mask. Located at 80 St Marks Place, the Museum of the American Gangster offers guided tours of its historic buildings and artefacts for just $20.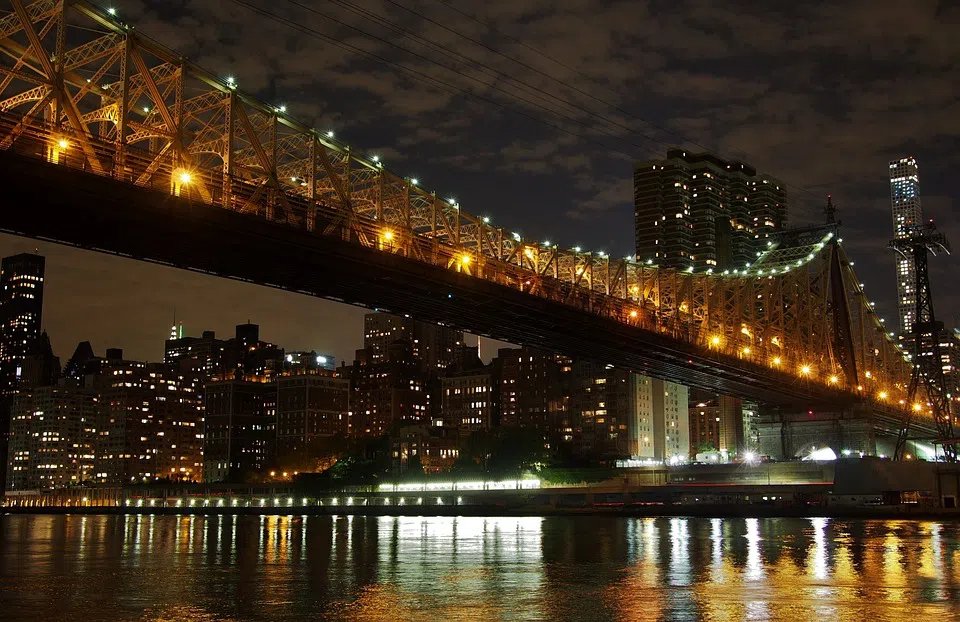 9. Gowanus Dredgers Boat Tour
For the truly foolhardy traveller, there's also the options of the Gowanus Canal Dredger tour. The Gowanus Canal is one of New York City's most polluted waterways—so polluted, in fact, that it was designated a Superfund site in 2010. The Gowanus Dredgers Canoe Club, somewhat bizarrely, has been offering canoe tours of the waters for years, intending to educate curious citizens about the canal's history and future, as well as to promote conservation efforts. Despite its seemingly unpleasant reputation, the tour makes for a surprisingly pleasant trip, with unique views of the city and a chance to learn about the more undesirable elements of New York infrastructure.
10. Then She Fell
For something a little off the wall, Then She Fell is an immersive theatre experience that allows the visitor to explore the fascinating mind of Lewis Carroll. The show is performed inside a genuine 19th-century psychiatric hospital in Brooklyn and performances are limited to just 15 audience members per show, who wander in and among various scenes from Alice's Adventures in Wonderland and Through the Looking-Glass. Of course, this means tickets need to be booked well in advance! The show features live-action and innovative sets to create a truly unique experience.
The ten attractions listed above are just a selection of ideas for those seeking a different experience of New York City. Further to these, one of the simplest ways to find alternative sights and sounds is simply to branch out of Manhattan and begin to explore the lesser-visited districts of Brooklyn, Queens, Staten Island and the Bronx. New York is a huge city with endless cultural experiences to be found - from the classic tourist experiences to the more unusual attractions - and one of the best ways to get off the beaten track is to simply start exploring.
---
---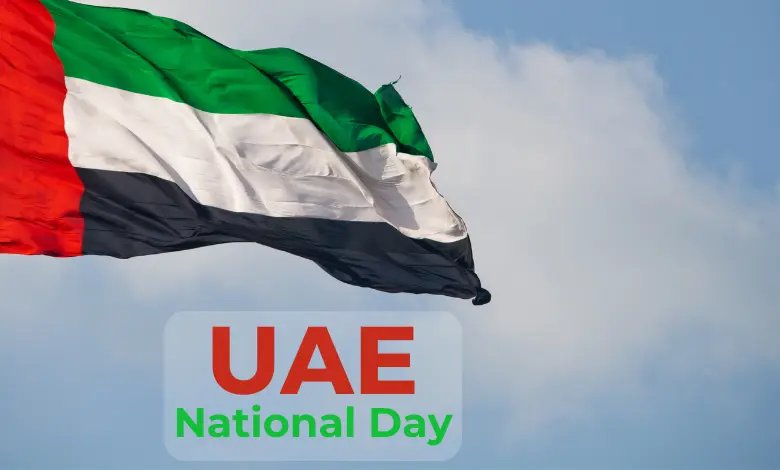 National Day of UAE - All You Need to Know
Abhishek Kapoor
13 Oct 2023
Introduction The United Arab Emirates (UAE) commemorate the day the federation was founded in 1971 by holding a national holiday on December 2nd. For the people of the United Arab Emirates, this historic anniversary is a cause for reflection, thanksgiving, a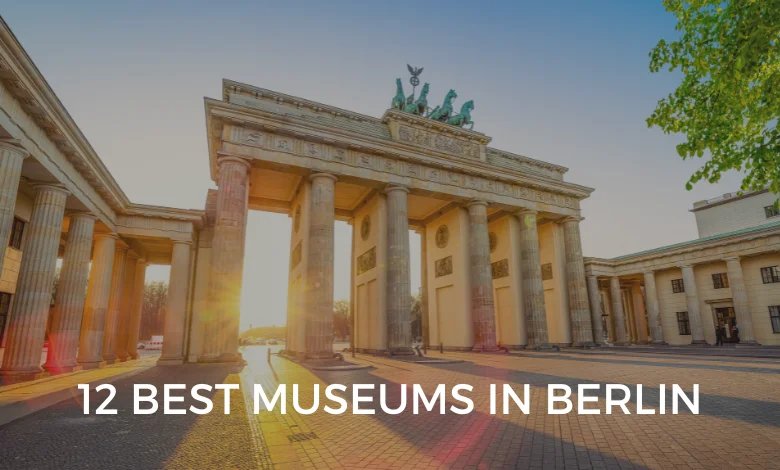 The 12 Best Museums in Berlin
Mugdha Kilnake
08 Sep 2023
Berlin is a cultural hub that showcases a rich tapestry of history, art, and knowledge. In this blog post, we will embark on a journey through the 12 best museums that Berlin has to offer. Museums in Berlin have everything from ancient artifacts to contemporar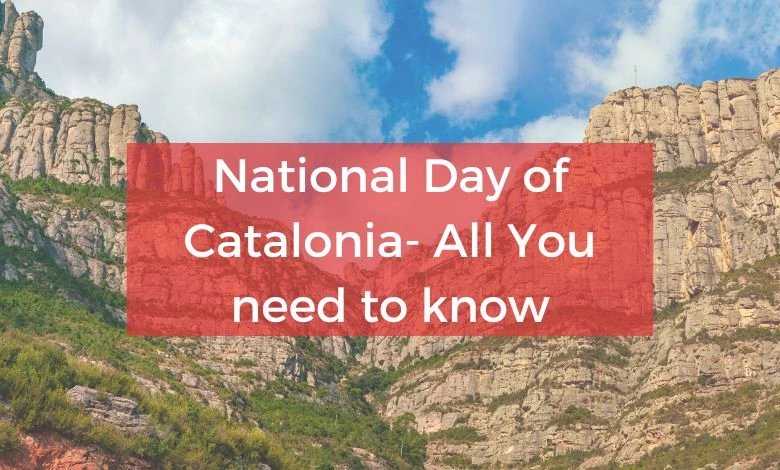 National day of Catalonia - All You need to know
Mugdha Kilnake
21 Aug 2023
The National Day of Catalonia is celebrated every year on the 11th of September all across this historic city of Spain. It is the most important holiday in Catalonia. It marks the evolution of Catalonia and Spain from a composite monarchy and separate politica