Best Restaurants to Try in Lisbon
Lisbon is a city that changes its hues quickly in Europe. When you go during this time, you can glimpse the future while also being completely immersed in the past, from the hypnotic Atlantic-blue azulejo-tiled façade to the undulating alleys cobbled with handcrafted calçada Portuguese.
Beyond only optics, such a mixture also includes a fresh group of chefs, both domestic and foreign, who are riding the wave of contemporary Portuguese cuisine. However, the tried-and-true locations are just as amazing, just like canned fish. You won't lack anything when it comes to eating, especially with the addition of the rocky coastline, Douro wines, and ancient fortifications.
Here are the top selections of the most popular restaurants in Lisbon.
1. Feitoria
Feitoria, a Michelin-starred restaurant in Belém, serves the freshest produce from Portugal. Chef Joo Rodrigues combines expert methods with tried-and-true recipes, incorporating every flavour to produce a unique experience. Additionally, he purchases premium ingredients from farmers around the nation, a few of whom he encountered while developing Projecto Matéria, a five-year initiative to identify and highlight the best food producers in the country (organic regional vegetables, shellfish from the coast of Portuguese, etc.).
2. O Frade
In Beja, located in the Alentejo region, the Frade family first established the eatery that bears their name in the 1960s. Third-generation cousins Sérgio Frade and Carlos Afonso decided to honour the traditional family restaurant and its dishes at a brand-new eatery in Lisbon when they relocated there for school.
Empanadas, Coelho de coentrada, and Afonso's deft rendition of "arroz de pato", a dish of duck rice garnished with citrus zest and other additions, are just a few of the traditional Portuguese dishes that he creates with a contemporary twist. It is located near several furnished apartments in Lisbon. The amphorae wines that the family still makes in Alentejo are included in the bottles list that Frade is in control of.
3. JNcQUOI
JncQUOI was an inaugural venture for Lisbon: a former theatre on Avenida da Liberdade which was transformed into a chic trio of a restaurant, a bar and a high-end men's store. Visitors are greeted by a replica T-rex, but the rest of the eatery blends old and new, with preserved frescoes and panoramas of the Avenida. Over a dozen Portuguese and French cheeses are offered, along with dishes including cod with chickpea and tomato, foie gras atop toasted brioche, and shallot jam.
But above all, this is a place to visit to feel cool. If you want to make a good impression, come here dressed to the nines—but without looking like you're trying too hard.
4. Attla Restaurante
Before leaving to work in restaurants from Central America to Southeast Asia, André Fernandes was a cook in several Michelin-starred establishments. Upon his return, he started a casual restaurant in Alcântara where he included flavours from the areas he had visited and worked.
You can anticipate delectable, locally sourced dishes that emphasise vegetables and fish, garnished with Basque pil-pil (garlic and cod sauce), as well as French, Italian, and Mexican sauces and seasonings. Fernandes has a talent for harmonising diverse flavours, such as spider crab served with "miso beurre blanc" or John Dory pickled in seaweed with apricot marmalade.
5. Bots Sal
Bota Sal, a more modern restaurant in Lisbon's Estrela neighbourhood, is the result of the same creative team behind Comporta's famed beachfront Sal Restaurante. The restaurant offers a more contemporary take on nautical food while channelling its salty counterpart with its seafoam green metal corrugated panels and worn wood seating.
The deep-water rose shrimp from the Algarve, the cuttlefish with coriander leaves and bacon strips, and the sirloin steak with house-made sauce and fries are also recommended. Choose the milk custard with lavender flavouring for dessert.
6. Pharmacia
This odd restaurant with a pharmacy motif that is located next to the "Museu de Farmácia" in Lisbon's Santa Catarina neighbourhood provides a striking first impression with its palatial front. Before coming inside the restaurant for the main course, customers can appreciate an aperitivo with glimpses of the Tagus River on a lawn covered in AstroTurf and furnished with amusing patio furniture.
With its duck croquettes with common rice with mint and pumpkin and orange jam, Pharmacia does petiscos—Portuguese snacks—right. This is a cool, unique location to start a night out.
7. Cura
This is one of the most visited restaurants in Lisbon. The aspiring chef, Pedro Pena Bastos has demonstrated he is headed for success ever since he first rose to popularity in Esporo, in the Alentejo province.
He is at his best at Cura, the Four Seasons' fine dining establishment: immaculate plating, well-balanced flavours, and enough sensitivity to combine the fresh ingredients that daily arrive in his restaurant from the Portuguese interior and coast. Watch out for the wonderful fish dishes, and the wine combination, which focuses on regional winemakers, is required if you select the restaurant's tasting menu.
8. Cervejaria Ramiro
Despite having three levels and plenty of capacity, you should still prepare to wait in a queue before securing a table at this well-known beer hall and restaurant in Lisbon. Once you're inside, the sight is amazing: chefs are working in a cacophony of cracking prawn shells, glasses clinking, and the infectious spirit of a fish market in Portugal.
Start by having an aperitivo (locals prefer a martini) and then go into the large Portuguese wine list if you want to experience Cervejaria Ramiro properly. Although there is a nice range of vinho verde, there are also plenty of mild reds that mix nicely with the delicious seafood. It is heavy on whites. The local speciality is mariscos (shellfish), so be ready to make a mess.
9. Boi-Cavalo
Something surprising, certainly for this conventional, fado-obsessed neighbourhood, is perched on a cobblestone alley in Alfama: experimental modern food.
A former butcher shop has been converted into a contemporary café with wood furnishings with Scandinavian influences. Previous highlights have consisted of suckling pig, spinach with horseradish and prawn dust and sweets such as tofu custard containing toffee chunks. The menu changes each week. The cocktails are sparse but thoughtful, much like the menu. You won't be let down if you rely on the server's recommendations for wine pairings.
10. Cafe de Sao Bento
If you're craving a traditional steak at whatever hour it might be, head to Café de So Bento, which is close to the national assembly. With chips (or french fries), esparregado (spinach puree) and special sauce, and the meat are either grilled or fried.
The space is filled with red couches and dark-coloured wooden furnishings, a classic blend of extravagance and elegance, and the service is kind. Everything blends flawlessly with the food's retro appeal.
11. BouBou's
Every large city ought to have a restaurant as BouBou's located in the Principe Real district to call its own. Chef Louise Bourrat, a former employee of Alain Ducasse's empire, oversees the all-female kitchen whereas her brother Alexis looks after the diners and ensures that no one ever runs out of wine. The recipes highlight local and imported fresh Portuguese ingredients, namely vegetables and fish. In addition to the speedy service, the environment is upbeat.
Sardines, cod, and the well-known pastel de nata are fantastic, but the above restaurants can provide so much more, as any foodie traveller will quickly discover. The dining options in the city range from neighbourhood tascas to contemporary wine bars to Michelin-starred establishments, and from attractive neighbourhoods like Chiado to more classic places like Alfama. If you're paying a visit soon, make sure to check out the furnished apartments in Lisbon at TheSqua.re. These offer proximity to several top resturants in the city.
---
---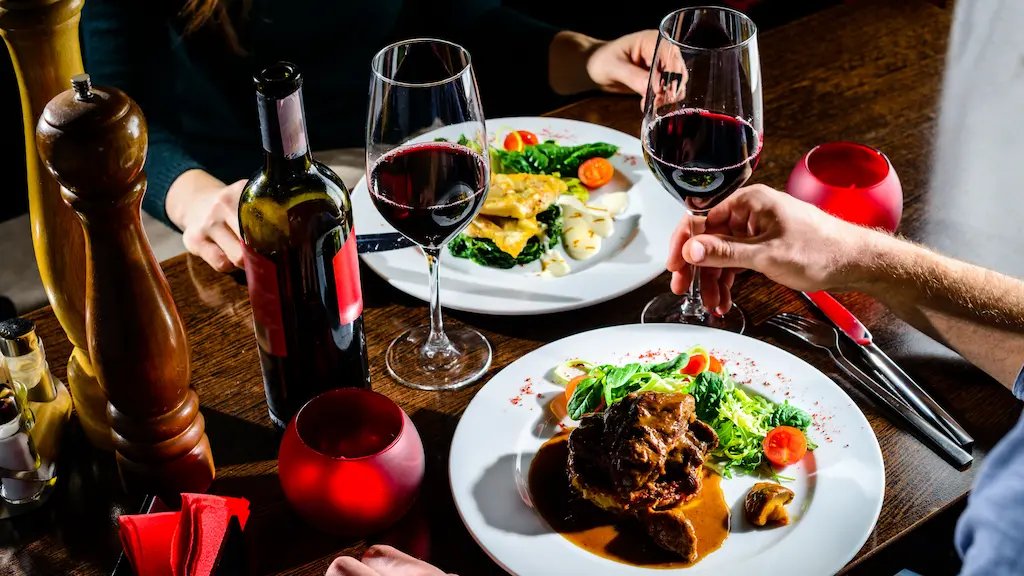 Best Restaurants to Try in Paris
The dining scene in Paris has changed drastically over the past few decades, presenting a kaleidoscope of high-quality food experiences, influences, flavours, and atmospheres in the city of haute cuisine, strict kitchen etiquette, and lively bistros. Today, di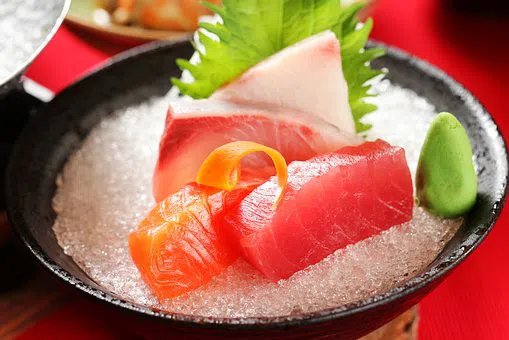 Tokyo: Finding the Most Authentic Japanese Food
Tokyo is one of the most populated cities in the world and as such has a vast amount of attractions to experience and enjoy. However, the main Tokyo attraction for locals and visitors alike is very simple. It's eating! Tokyo is a foodie paradise with over 16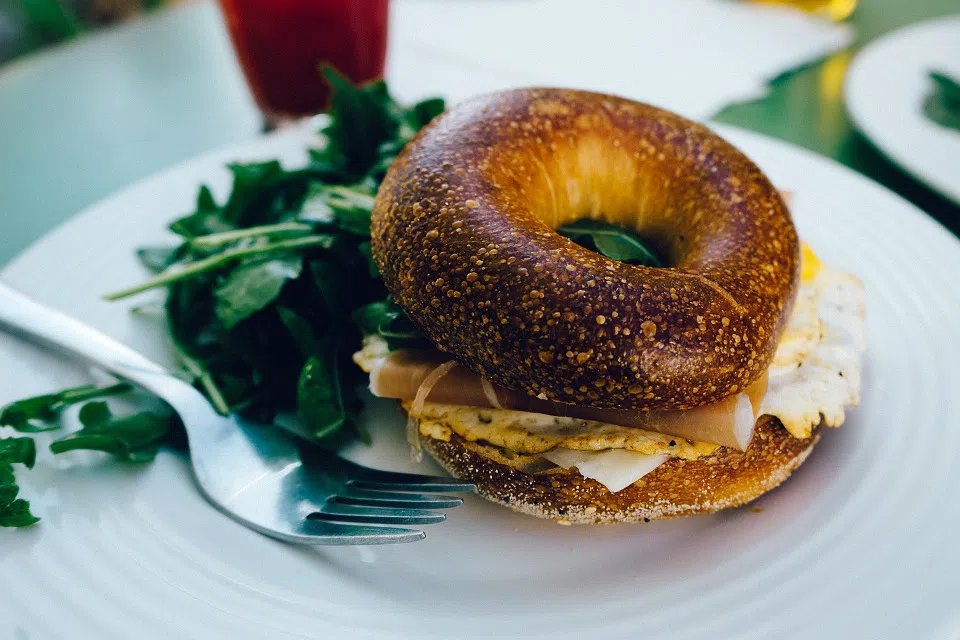 Where to find the best Bagels in NYC
What do you think about when you imagine New York City? What images fly into your head? What is this great city famous for? The chances are at least one of the following will spring to mind: yellow taxis, subway carriages, Broadway, Manhattan, ferries and isl