11 Most Popular Beaches in Phuket for Families
Phuket in Thailand is a big draw due to its exotic beaches and the scenery they produce. You will witness millions of tourists visiting this resort coming from almost all countries. There is a Phuket International Airport jam-packed year-round. Beaches in Phuket have a personality that charms you any time of the day. There is Patong beach for the party lovers and Mai Khao is for those who love nature. Paradise beach is to be enjoyed on the full-moon night.
These are the popular beaches in Phuket for friends and families. There are lifeguard services out there to keep you safe and protected against nature's inclemency. You can enjoy watersports and visit nearby restaurants to savour good food.
Have a Closer Look at Some of the Best Beaches in Phuket, Thailand
1) Patong Beach

Patong beach In Phuket
Patong Beach is the best beach for partygoers. Popular restaurants and hotels are within walking distance. You will find this beach good for the family too. One can enjoy jet skiing, parasailing, surfing, and so many other activities here. Sunset draws a huge crowd here.
Patong Beach Address: Patong, Kathu District, Phuket 83150, Thailand
Best time to visit Patong Beach: 04:00 pm - 11:00 pm
2) Karon Beach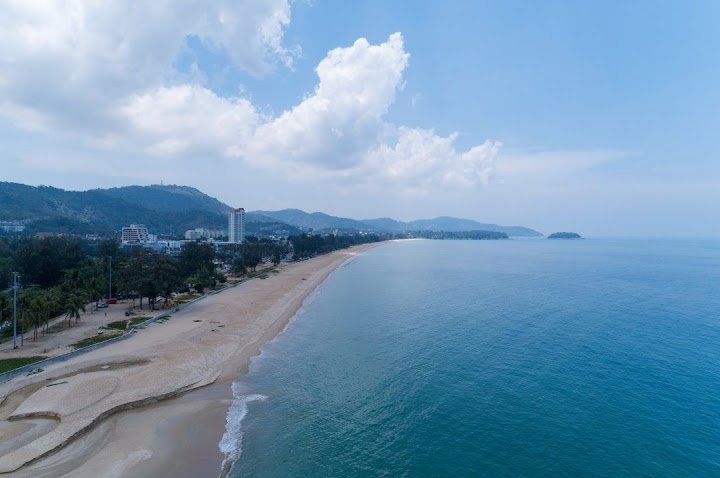 Karon beach In Phuket
Karon Beach is a straight beach and there is a little crowd during the season. The beach is a moderate one compared to Patong. There are good Thai food restaurants in the vicinity. You will find the place easy and relaxing. It is one of the most comfortable beaches in Phuket.
Karon Beach Address: Karon, Muang, Phuket 83100, Thailand
Best Time to Visit: 09:00 am - 05:00 pm
3) Kata Beach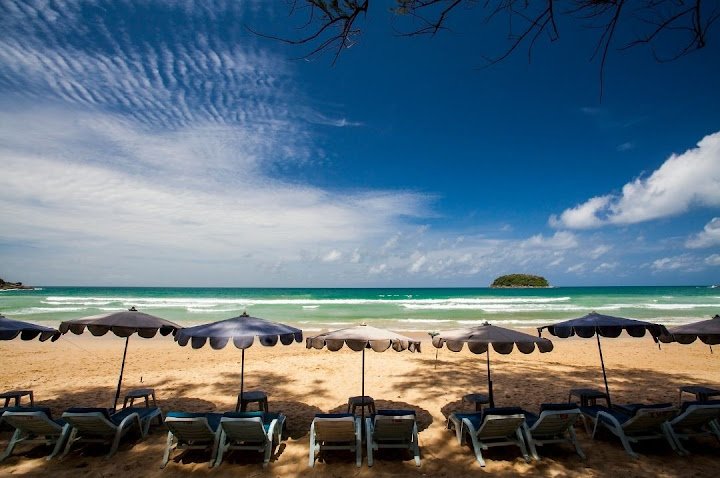 Kata beach In Phuket
There are two Kata beaches; one is boisterous and the other one serene. The choice is yours. There is a snorkelling facility here. There are beach bars you may enjoy yourself. You can enjoy the sunset from here. the quieter Kata beach is less frequented by tourists. The pace of life is slow. You might like it relative to the other one.
Kata Beach Address: Andaman Sea, Karon, Mueang Phuket District, Phuket 83100, Thailand
Best Time to Visit: 06:00 am - 04:00 pm
4) Kamala Beach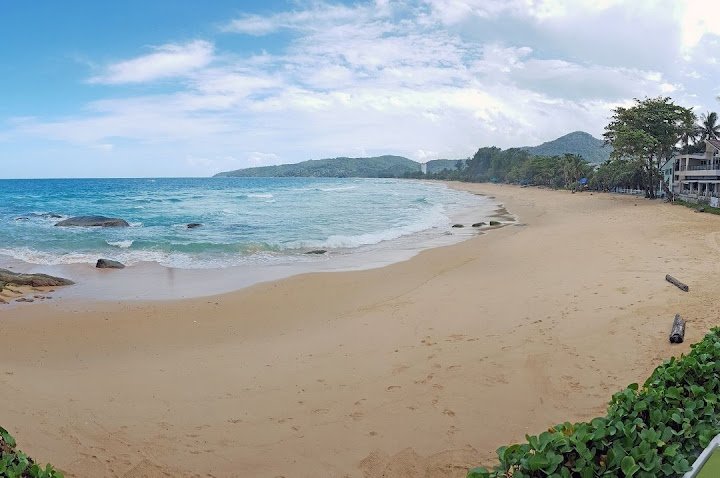 Kamala beach In Phuket
Kamala Beach is one of the best beaches in Phuket for families. It is close to the Phuket Fanta Sea theme park. There are budget hotels at the beach. You will get cheaper accommodation here. there is a hawker area nearby for low-cost Thai food. You can enjoy the sunset sitting at one of the restaurants at the beach.
Kamala Beach Address: Kamala, Kathu District, Phuket 83120, Thailand
Best Time to Visit: 06:00 am - 04:00 pm
5) Bang Tao Beach
Tao beach In Phuket
Bang Tao Beach is a long stretch of beach and it is not so much developed. There are a relatively lesser number of resorts here. the southern beach has some big hotels and restaurants. You can shop at boat avenue. You will find the Laguna Phuket resort complex near the beach. The resort has a golf course where you can play and relax. As the beach is long, the visitors are spaced out and you will have greater space to yourself.
Bang Tao Beach Address: Bangtao Beach, Phuket 83110, Thailand
Best Time to Visit: 09:00 am - 04:00 pm
6) Nai Harn Beach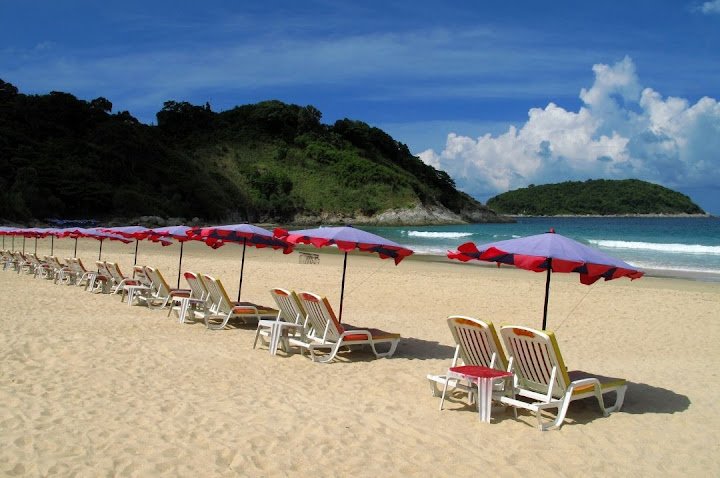 Nai Harn beach In Phuket
Nai Harn Beach is popular among locals. The seabed is sloping safely and it is kid-friendly. There is a lagoon also that is having a gentle slope. Lifeguards are having constant watch over the populace. If you enjoy a kind of deserted atmosphere on a beach, it is the place for you. There are many restaurants and eateries here. You can go to the nearby lake known as Nai Harn. There is a jogging track around the lake.
Nai Harn Beach Address: Rawai, Muang, Phuket 83100, Thailand
Best Time to Visit: 08:00 am - 03:00 pm
7) Laem Singh Beach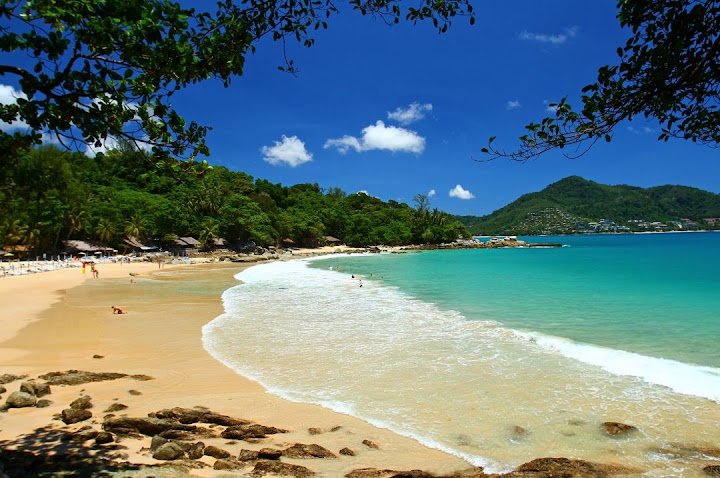 Laem Singh beach In Phuket
Once the beach was accessible by boat only. The beach welcomes tourists as well as locals. There is a stairway from the street down to the beach. Laem Singh Beach has a little crowd. There is little development on this beach and that makes it one of the loveliest beaches in Phuket. You can do snorkelling here and the waters around the area have a reputation for being snorkel-friendly.
Laem Singh Beach Address: Kamala, Kathu, Phuket 83120, Thailand
Best Time to Visit: 09:00 am - 04:00 pm
8) Surin Beach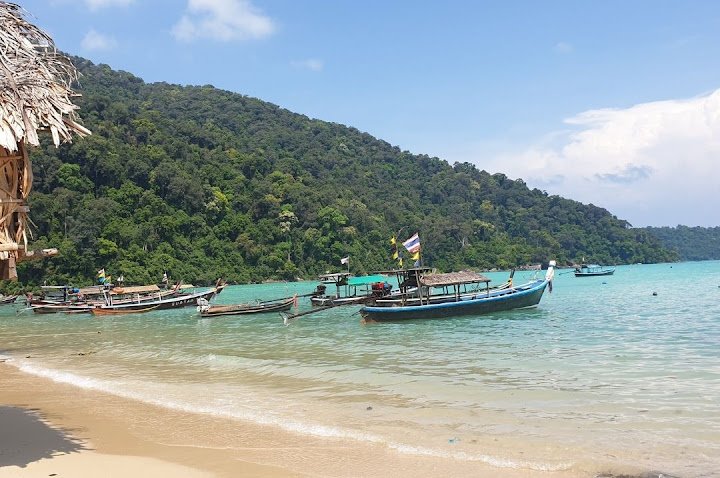 Surin beach In Phuket
The water of Surin Beach is having unbelievable clarity and that is remarkable about it. it was a party beach some time ago. Today there are just a few eateries, bars, and restaurants here. all that is compensated by the natural scenery here of water, palm trees, shaded avenues, sands, and so on. They are enough to win your heart.
Surin Beach Address: Cherngtalay, Thalang, Phuket 83110, Thailand
Best Time to Visit: 05:00 pm - 11:00 pm
9) Mai Khao Beach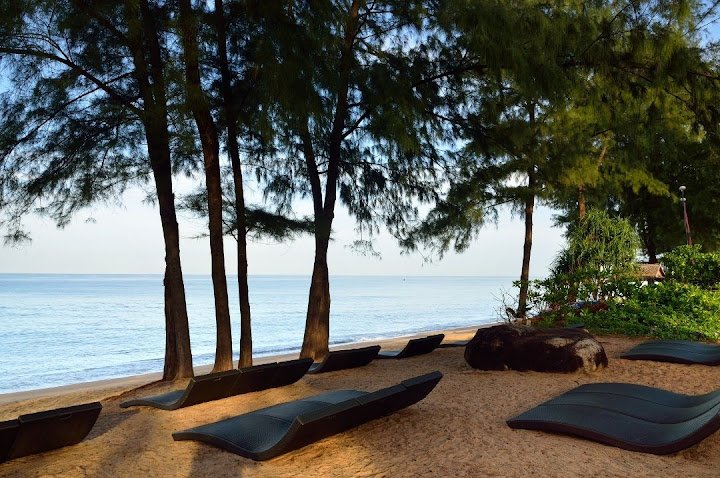 Mai Khao beach In Phuket
Mai Khao Beach is one of the best beaches in Phuket. It is far away from crowded Patong beach. You will get all the quiet in the world over here. it is a good getaway from the humdrum of city life. You will just love strolling about this place on undulating sandy stretches. There is a bird sanctuary and a park nearby to entice you. There is a turtle sanctuary here that may be a surprise change for you if you are a first-time visitor here.
Mai Khao Beach Address: Talang District, Phuket, 83110, Thailand
Best Time to Visit: 09:00 am - 05:00 pm
10) Naiyang Beach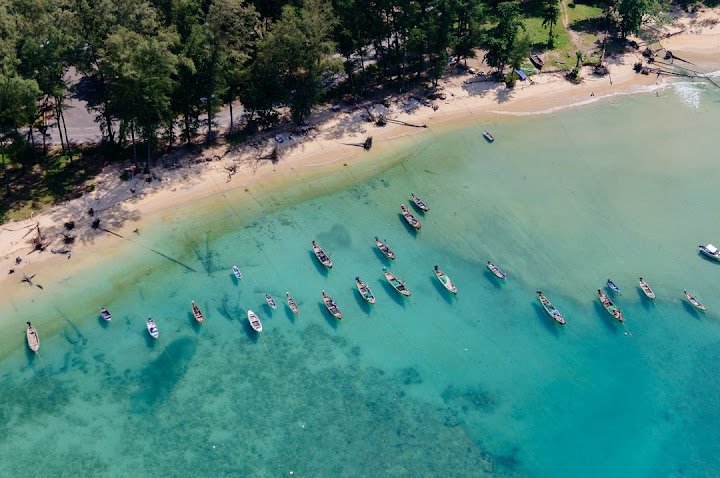 Naiyang beach In Phuket
Naiyang Beach is off the regular beaches, so it is for walks, soaking in the atmosphere, cool breeze, and panoramic views abound. There are casuarina trees in great number making a shaded way for you to go for long strolls. The place is popular among many tourists who come in droves every day. The beach was more pristine before tourists began coming in in great numbers. Despite the fact, you are sure to enjoy the beach with family or individually. The beach hasn't felt of being deserted. You may like the character of this place if you like being in nature all by yourself. Some people do not like crowded places and you may be one of them.
Naiyang Beach Address: Naiyang District, Phuket 83110, Thailand
Best Time to Visit: 08:00 am - 04:00 pm
11) Freedom Beach
Freedom beach In Phuket
Freedom Beach is one of the best beaches in Phuket. The soft sand is outstanding. it takes on the colour of blue water in some places. You can visit this place coming by boat or you may visit coming downhill. At the end of the day and after the efforts, you will find that it is worth visiting this beach.
Freedom Beach Address: Patong, Kathu, Phuket 83100, Thailand
Best Time to Visit: 09:00 am - 02:00 pm
You can come to Phuket any time of the year. Every season has its beauty bathing these exotic beaches of this touristy place. Go ahead and book your Phuket villas for rent for as long as you desire because of staying near the beaches.
If you are planning to visit Phuket with your family, then know the best beaches in Phuket to enjoy the magnificent sunset and popular watersports.
---
---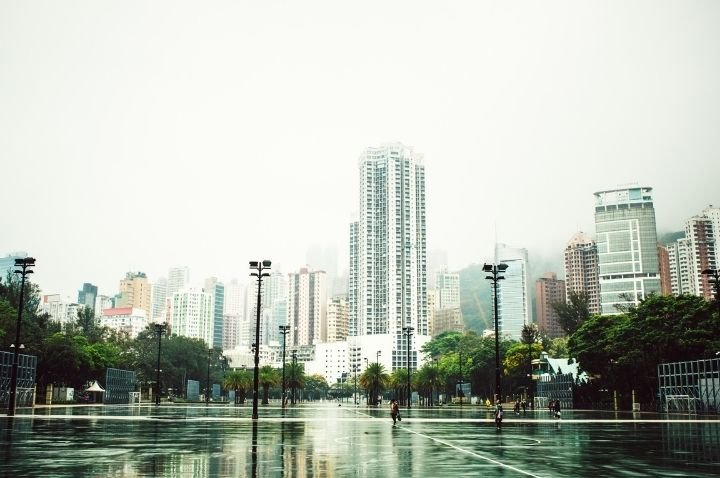 11 Most Beautiful Country Parks in Hong Kong
Hong Kong has more than 40% of its total surface area dedicated to national parks. This makes it one of the greenest cities in the world. In order to preserve the environment and give the general public access to recreational possibilities. Country parks were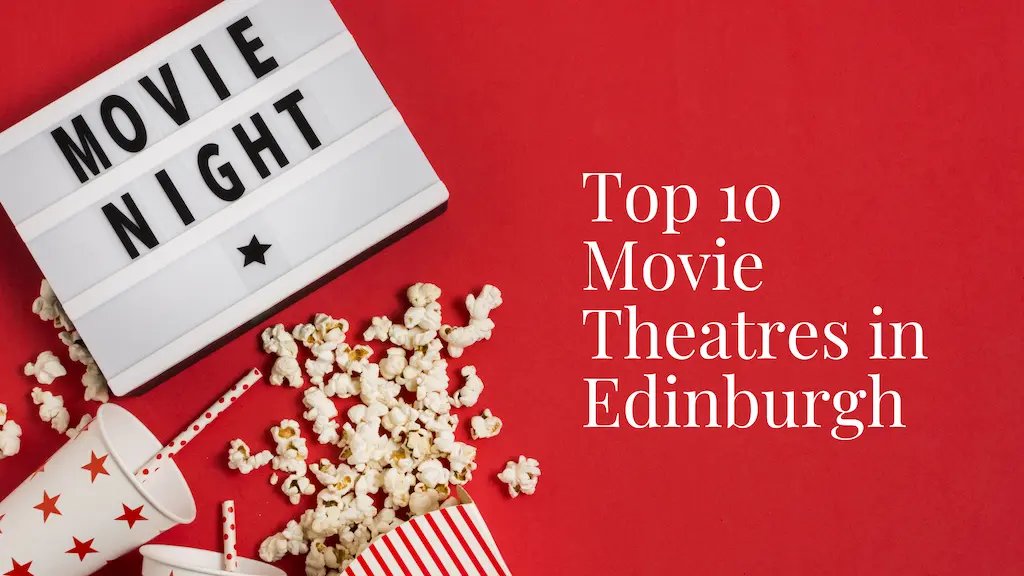 Top 10 Movie Theatres in Edinburgh for Amazing Movie Experience
Edinburgh, the capital city of Scotland, called the second most populous city, is rich in scenic beauty and gives you satisfaction regarding the Edinburgh movie scene, which recalls your memories in the outstanding movie theatres of Edinburgh. Having a cup of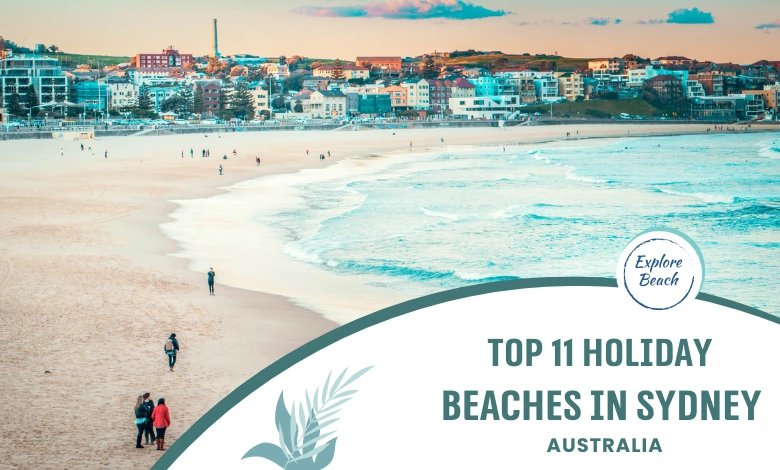 11 Most Famous Beaches in Sydney for Tourists
Are you looking for quiet beaches in Sydney? The city's beaches are popular with tourists because they provide the perfect fusion of everyday excellence. Along with athletic activities, and a relaxed atmosphere, Sydney's Beaches are a fantastic location for sw