15 Attractions You Have to Visit in Chicago
---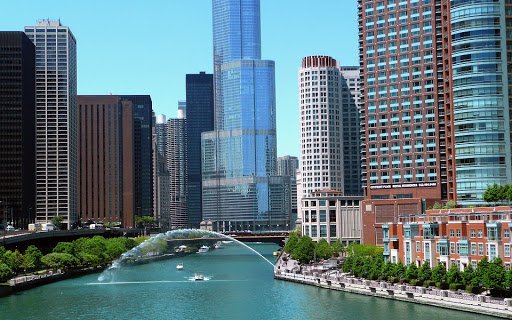 Chicago is situated in the US state of Illinois.
With 2020 now behind us, now is the time to look forward to the opportunities of 2021 and new cities to visit in the spring and summer months that will soon come flying by. Chicago, one of the largest cities in the US, should be on your list due to it being a centre of culture, commerce and more. Whether it's the insightful galleries and museums, the striking forms of architecture, the blasts of jazz and blues that emanate from the nightclubs, or the ecstatic crowds at the stadiums, this city is distinctly American.
But like all cities, there are the landmarks that reach above the rest, and in Chicago, height and popularity are included. So be sure to book your getaway to the city now and be prepared to enjoy the city as the world opens up again. Our own unique portfolio has a variety of serviced apartments in Chicago, that boast all the amenities you need to return home to after a long day seeing the sights of the city.
Here are the 15 attractions to visit when heading to Chicago:
1. Millennium Park
One of the most essential places to visit in Chicago, you can find this treat waiting for your perusal in the Loop. What makes the public park so special? Well, it's because it proudly boasts key landmarks (some of which are further down the list) of the city. The Jay Pritzker Pavilion, Cloud Gate, the Crown Fountain, the Lurie Garden, and much more can be discovered here. And when you've seen it all, you can easily take a seat and enjoy the lush greenery.
Ticket prices: N/A
Address: 201 E Randolph St, Chicago, IL 60602, United States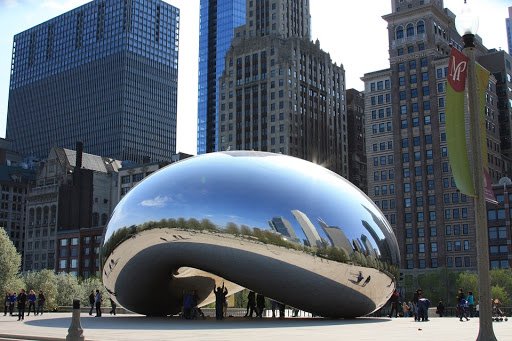 Millenium Park, Chicago
2. Willis Tower
Upon its completion in 1973, this 110-story tower rivalled the World Trade Center. It might be hard to believe now after all the architectural marvels that have been designed all over the world, but this was once an impressive feat. And to be honest, it still is! It dominates Chicago's skyline and shows that other US cities can match the Big Apple when it comes to astonishing views. Grab a ticket and head right up to the top to the perfect picture of the city.
Ticket prices: $18.00 for ages 3 to 11, $26.00 for ages 12 and up
Address: 233 S Wacker Dr, Chicago, IL 60606, United States
3. Navy Pier
This 3,300-foot-long pier stretches out onto the glorious shoreline of Lake Michigan, which is itself one of Chicago's most visited attractions. You'll have over 50 acres of parks, gardens, shops, restaurants, family attractions and exhibitions to explore at your leisure. If you're here on a family trip then it's fair to say that this could be a pivotal landmark for all. Be sure not to miss it off your list. No matter what the weather is doing, you'll find something to see and experience.
Ticket prices: N/A
Address: 600 E Grand Ave, Chicago, IL 60611, United States
4. The Art Institute of Chicago
Believe it or not, this is one of the oldest and largest art museums in the US. With over 300,000 works of art from masters like Georges Seurat, Pablo Picasso, Edward Hopper and Grant Wood, you can see some of the most remarkable creations in the world of art. A host of classics await you including American Gothic and The Old Guitarist to name a few. If art is truly your thing, and you wish to show off your passion to friends and family, then there's no better place than here.
Ticket prices: $19–25 for a ticket depending on age
Address: 111 S Michigan Ave, Chicago, IL 60603, United States
5. Shedd Aquarium
Housing over 32,000 animals from the depths of the ocean floor, you can expect the likes of sharks, dolphins, stingrays, iguanas, anacondas, sea lions, penguins and many more creatures to be waiting for you. It used to be one of the largest installations of its kind, so it has that historic feel to go alongside its animalistic vibe. If you want to discover what's below the depths and indulge in some of your favourite sea creatures, then here is where you need to be.
Ticket prices: $29.95 for children aged 3-11, $39.95 for 12 and up
Address: 1200 S Lake Shore Dr, Chicago, IL 60605, United States
6. Grant Park
Looking for another green grassy area to chill and relax before you move into the next big thing? Or maybe a place to kick a ball around or have a quick chat with friends or passers-by? Whatever suits you, this large urban park community is more than welcoming. Funnily enough, it is home to the Buckingham Fountain, the Art Institute of Chicago, and the Museum Campus. So, if you're visiting either of those attractions, you will find that you'll have the perfect spot to put your feet up afterwards.
Ticket prices: N/A
Address: 337 E Randolph St, Chicago, IL 60601, United States
7. 875 North Michigan Avenue
Standing at 100-stories high, this skyscraper is renowned for its 360-degree observation deck that gives you some of the most impressive views of the entire city. A breathtaking experience that deserves to be recorded with endless snaps of the views from the top. Take a deep breath and have a look. You will be more than impressed.
Ticket prices: $13 for ages 3-11, $20 for ages 12 and up
Address: 875 N Michigan Ave, Chicago, IL 60611, United States
Also Read: Chicago - Where to Stay for Business Travel
8. Field Museum
As one of the largest natural history museums in the world, you will have much to review and explore at your leisure. Whether it's the wonders of Ancient Egypt, Maximo the Titanosaur, the Grainger Hall of Gems or the long history of Africa, you will easily spend a whole day here with your entourage. The general admission will get you into all the exhibits listed above and so many more. However, if any of the temporary exhibits take your fancy then you can pay a bit extra and see other things like the Cyrus Tang Hall of China (at time of writing). Once it opens up again after restrictions have been lifted, you won't want to leave.
Ticket prices: $19/17 for ages 3-11, $26/24 for ages 12+ and $23/21 for ages 65+
Address: 1400 S Lake Shore Dr, Chicago, IL 60605, United States
9. Lincoln Park Zoo
This expansive 35-acre greenspace is one of the oldest zoos in North America and houses over 200 species. African penguins, bald eagles, Egyptian fruit bats, giraffes, meerkats, red kangaroos, snowy owls, wood turtles and many other delights of the animal kingdom can be found here. All ages will be happy here so bring the family along to explore the diverse palette of life.
Ticket prices: Free to enter
Address: 2001 N Clark St, Chicago, IL 60614, United States
Lincoln Park Zoo, Chicago
10. Adler Planetarium
Escape to the stars when you visit America's first planetarium. The complexity of the universe is here in all of its infinite glory. Countless exhibits and events are yours to explore whenever you wish. Learn all about the night sky and many hidden secrets about our local solar neighbours. You'll want to become an astronomer yourself when you've left the museum.
Ticket prices: General admission (for all free exhibits) is $8 for ages 3-11 and $19 for ages 12 and up
Address: 1300 S Lake Shore Dr, Chicago, IL 60605, United States
11. Museum of Science and Industry, Chicago
Submarines, galleries, space technology, past recreations, tornadoes and more are bundled together in this cultural city icon. Discover the genius of human creativity and engineering as well as elements of science and nature that complement our many inventions. Another spot that will impress all ages.
Ticket prices: $12.95 for ages 3-11, $21.95 for ages 12 and up
Address: 5700 S Lake Shore Dr, Chicago, IL 60637, United States
12. Buckingham Fountain
Officially called the Clarence Buckingham Memorial Fountain, this art-deco style creation is a fine addition to the list. Its four horses aptly represent Lake Michigan's four bordering states, while 15,000 gallons of water is shot through 200 nozzles every minute to impress the crowds. At night, you can expect a light show to complement the tranqulity of the night.
Ticket prices: N/A
Address: 301 S Columbus Dr, Chicago, IL 60605, United States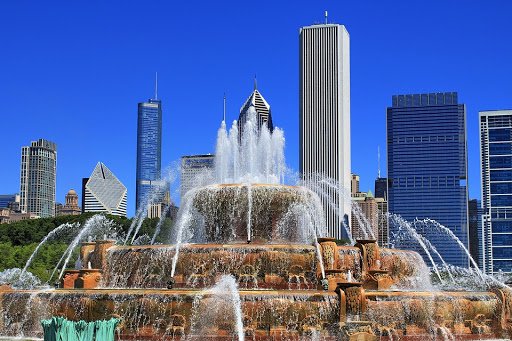 Buckingham Fountain, Chicago
13. Michigan Avenue and the Magnificent Mile
Often labelled as one of the most alluring boulevards in the US, Michigan Avenue also has Magnificent Mile to add to its repertoire. Expect the likes of astonishing galleries, luxury shops, John Hancock Center, the Wrigley Building, and the Tribune Tower. When you want to do a spot of shopping or take in other cultural landmarks, Michigan Avenue is where you need to head to,
Ticket prices: N/A
Address: N/A
14. Wrigley Field
As the home of the Chicago Cubs, and the second-oldest Major League Baseball park in the United States, this sports beacon has a special place in the heart of locals and fans alike. Getting to see a game depends on when your future trip to Chicago takes place, but you can expect a wild day of drama and jubilation, especially if restrictions have eased up the day you jet off.
Ticket prices: Cost will vary depending on the game being played and concert performances
Address: 1060 W Addison St, Chicago, IL 60613, United States
15. Chicago Riverwalk
18 bridges, two miles and a waterfront scenery that is difficult to beat, the Chicago Riverwalk is another way for you to get the added bit of exercise and chance to see the city from a new perspective. Don't forget to visit The McCormick Bridgehouse & Chicago River Museum if you get the chance. Oh, and the bridges can all move to let the boats pass by underneath. A fair few videos and snaps for social media await.
Ticket prices: N/A
Address: Chicago Riverwalk, Chicago, IL 60601, United States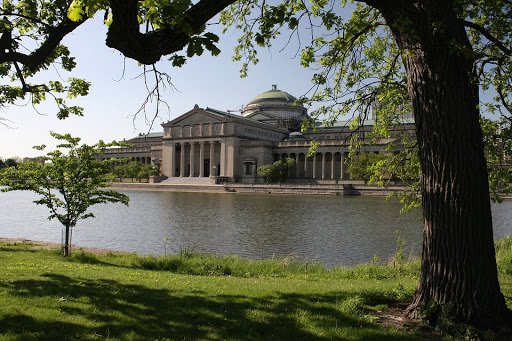 Chicago Riverwalk
Find the perfect furnished apartment in Chicago and indulge in the very best of the city. Get your winter, spring, summer or autumn trip to Chicago booked now.
---
---
Leave a Reply
Your email address will not be published. Required fields are marked *