There's no doubt that London is one of the most desirable places to live in the world, with its rich history and diverse culture, there is something for everyone in this cool and innovative city. But what exactly are the reasons for moving to London and why do you need to consider it?
If you're planning on moving there then you need to check this handy London Relocation Guide by thesqua.re. It has all the information you need to successfully relocate and integrate into your new city life in London.
Is moving to London a good idea? Here are 15 reasons why we think it's a great idea, whether you're moving to London with family or by yourself for work or pleasure.
History
Let's start at the very beginning. 43AD to be exact when London had its first settlers. Vikings, Monarchs, Lost Princes. Come to London and explore the dungeons, see the houses of parliament and the history of Britain's politics. The history in London is so full, living here would be the only way to experience and understand it all. Unlike a lot of more modern cities around the world, some of the oldest buildings are not only still standing, but they're also being used too.
Landmarks
Ding Dong. Hear the welcoming chimes of Big Ben and, as said above, visit some of the historical landmarks. Cross Tower Bridge and stand before the glorious Buckingham Palace. Wait outside for the traditional changing of the guard, whilst the little ones splash about in the fountains. Walk where some of the greats have walked and make a difference, just like your ancestors. You can picture them all, how about being able to see them for real, every day?
Royal Family
Always wanted to know how it feels to be a royal? Then live among them in the city of London and have the Queen as one of your neighbours. Imagine every day having a realistic chance of potentially seeing a member of the royal family on your way to the shops. If you cannot make it, then fake it.
Diversity
London is one of the most diverse cities in the world. Everyone wants to live here and be a part of the thriving hub-bub and you do not have to miss out. Explore multiple cultures, cuisines and music, all due to the large variety of people that reside in London. Populations in the city come from all over the world, including Asia, the Americas, Europe. Did you know that London is the 6th city in the world in terms of the number of French speakers living there?
Greenery
London is a vast metropolis, but it has an abundance of open green spaces. It is, in fact, the greenest capital in Europe. Richmond Park has wild deer living in it which is an amazing sight to see in a city. Hyde Park and Finsbury Park are famous for the festivals they hold during the summer and for the Winter Wonderland that is held every winter. Hampstead Heath, St James' Park, Green Park, Clapham Common are just a small example of the others to see.
Literature
Some of the best-known authors lived and wrote here. Dickens, Shakespeare, Chaucer, Plath. You can see where their inspiration comes from, when you walk the thin cobbled streets, or among the shipping docks. You may yourself be inspired to jot down your own experience after living here.  If you're into books you can see the sights they saw, even drink in the pubs they drank and wrote in! Be one of the greats. 
Film Sets
Enjoyed the Bridget Jones films? Notting Hill? The Long Good Friday? Or would you potentially like to be an extra in the upcoming James Bond film? Residing in London gives you the opportunity to be within walking distance from a variety of fantastical worlds. You can even walk were wizards have fought, or even push a trolley through a wall at Kings Cross' Platform 9¾. 
Food
You may have heard of the famous British fish and chips, or pie and mash, and whilst you can find this in the heart of the country, you can still fill your belly with a multitude of cuisines. With London being as diverse as it is, you can be in walking distance of China, India, Italy and many more. Visit the many markets that litter London and taste the delectable street food. Also, London has many pop-ups and cafes currently offering for all appetites. Whether you are vegan, gluten intolerant or just plain old hungry, there is something for everyone. 
Music
Whatever your favourite music style is, there is a place to enjoy and celebrate it in London. If you want a low-key, acoustic gig, Camden Barfly has you. If you want to go hard and rave all night, visit one of the many famous clubs, such as Egg, Fabric and Ministry of Sound. Alternatively, if you want to see some of the biggest names in the business, visit the O2 and have your pick of Drake, Beyoncé or Michael Bublé. Okay, so The Beatles aren't from London, but plenty are. The Rolling Stones, Led Zeppelin, Coldplay, Queen, Blur and The Police to name a few drops in the ocean. There's a good reason why 17,000 performances take place in the capital every year at over 300 venues.
Pubs
Pubs and Britain go hand in hand. It would not be London if you were not always within walking distance from a cosy old pub with a roaring fire and a place to hang your own tankard. After a long day at work, many venture out to their local to drink away their worries or to catch the most live sport. You could spend your free time checking them out if you lived there and feeling like a true brit.
Plenty to do
We've mentioned music, food and pubs amongst other things, but even if you're bored of those three things there is ALWAYS something else to do. Museums are abundant throughout London, with many of them being free. Theme parks are not far away if you are more of a thrill seeker. And of course, art galleries. If you want to spend some of your hard-earned money, then head over to London for a fun filled time. 
Shopping
If you love to shop, then London is the place for you. Wear your feet out by exploring the massive Westfield Shopping Centres, with one on either side of London, with almost all shops available to you. Or head to Oxford Street where you can find the famous Harrods, Henley's and Selfridges. There are more shops here than you can visit in a lifetime, so you might as well try by moving to London.
Fashion
As stated above, there are many shops for you to feel like you are fashion forward. Ever since the days of Carnaby Street in the 1960s London has been synonymous with fashion with the likes of Kate Moss and Naomi Campbell residing in London. It does make it easy when London Fashion Week is a massive event every year that brings thousands together to see the newest and best trends in current fashion. Make sure you don't miss out. 
The Accommodation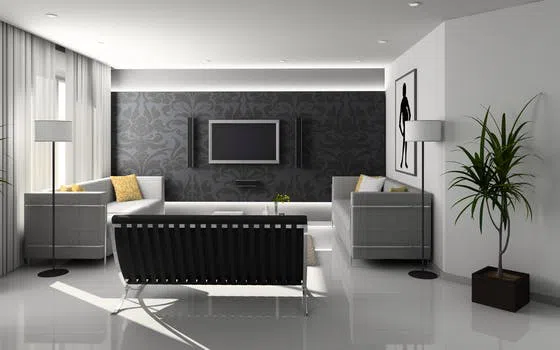 Wherever you choose to live is going to be steeped in history, full of diversity and with endless things to do. If you're looking for apartments to rent in London why not check out those being offered by thesqua.re? They have the perfect accommodation for you in some of the best neighbourhoods to stay in London and we have a multitude of options for all your needs. 
It's easy to get away
Now if all the above gets too much, in the city that never sleeps, do not fret. To get away is a minor, as you have trains, buses and even planes to get you to where you want to go. The trains, buses and Underground will get you anywhere you like in the city, whilst St Pancras station can actually get you out of the country by train. The Eurostar runs multiple times throughout the day, so whether you want a day trip or a holiday, London holds these options for you. 
Don't forget international London airports, London City, Gatwick, Luton, Stanstead and Southend, not to mention Heathrow, one of the busiest international hubs in the world. So, with all this in mind, why are you still not living in London? London hopes to see you soon.