15 Reasons Why You Should Move to London
Are you considering moving to London anytime soon? You are not the only one! The capital of the United Kingdom is one of the greatest global cities and one of the best in Europe to live, work and study. The population of London, as of 2015 estimates, stood at 8.6 million citizens. The sheer cosmopolitanism of the city can be gauged by the fact that a whopping 37% of these citizens were not born in the United Kingdom. English is the official language although French is widely spoken and there are close to 300 other languages spoken in the city. The city's GDP (per capita) stood at a handsome US$162,200 and US$61,823 for Central and Outer London respectively. The city comprises of 32 boroughs along with the core City of London. The GBP (Great Britain Pound) or Pound Sterling is the official currency of the city.
Along with compelling reasons why you should move to London, there are many other things to keep in mind. Your personality and chosen lifestyle will naturally have a major impact on how you adapt to London. If you are looking for a vibrant cultural and social circuit along with access to greater employment opportunities and cosmopolitanism, London could be an ideal option for relocation. Yet, if you are into a more tranquil and relaxed lifestyle, you may want to reconsider your decision. Thousands of people usually come to London every year from various parts of the world. They relocate due to several reasons; London is a buzzing metropolis and capital city with its own history and cultural attractions along with a flourishing economy, nightlife and dining circuit and abundant employment opportunities. It is also a major hub for tourism with more than 30 million people visiting annually as per reports.
London has a considerably higher chunk of people between the ages of 25 and 34 as compared to all other cities in England. This is more visible in Inner London where this age group accounts for 24% of the total population. This clearly indicates how the younger generation prefers living in London owing to its fast pace, career opportunities, cultural scene and plethora of things to do.
Top Reasons for Moving to London
Abundant Employment – London has a thriving job market which is filled with ample employment opportunities. London offers everything from contractual or casual employment to opportunities in new and emerging business sectors. London is home to almost all of the world's top companies and MNCs while offering plenty of research opportunities alongside. London is where professionals often rapidly scale the career ladder due to availability of higher opportunities.
Easy Transportation – London is known for its solid public transportation systems. The standards are really high and you can easily get around the city and its suburbs without any hassles. There is the London underground network, DLR, Overground and bus service on offer for residents. Any location is swiftly accessible within London. Buses, trains and tube are available within every few minutes for the convenience of travellers. Most leading tube lines, i.e. Central, Victoria, Northern, Piccadilly and Jubilee, run 24-hour transportation services on Fridays and Saturdays as well. This means that you can easily access nightlife attractions in several parts of the city without breaking a sweat! Transport for London (TFL) is considerably subsidized by the City of London authorities, making inner-city transport really affordable to say the least! Residents can also access the widespread network of iconic London taxis at cheaper rates. You can also use three international airports, namely London City, Heathrow and Gatwick along with northern rail lines. There is easy transportation to other cities in Europe through the vast railway network.
A Landmark Everywhere – Living in London is like living in a wonderland where you are never away from a major global landmark. London is home to several iconic structures and cultural attractions. You will fall in love with the sweeping views of the famous city skyline or the charming regions within the older city areas. London will give you access to some of the world's most-visited attractions and landmarks including The London Eye, Buckingham Palace, London Bridge, Big Ben, Hyde Park and a lot more!
Artistic and Cultural Magnificence – London is often called the cultural capital of the United Kingdom and with good reason! London has a lot to offer to culture and art lovers. The city is dotted with innumerable theatres, iconic museums, performance venues, concert venues, art galleries and more. It is always easy to find artistic inspiration and gaze upon creative magnificence when you are in London. There is something going on almost every day of the week!
Refreshing Green Areas – London is known for its bevy of refreshing green zones which offer tranquility amidst bustling urban areas. The city is home to several massive parks and more than 3,000 public park zones with differing sizes. These green areas cover a handsome 18% of the entire city and this is another reason why you should consider moving to London. The parks in the city encompass a higher proportion of space as compared to the roads and railways combined! Some of the popular destinations for nature lovers include Hyde Park, one of the world's most famous tourist attractions and also Regent's Park, St James Park, Green Park, Richmond Park, Kensington Park and Bloomsbury.
A Cosmopolitan Community – London is known for its multicultural ambiance and cosmopolitanism. The city is home to residents from almost every part of the world. There are 300+ languages which are spoken here although English is the official tongue. London is where you will find a fascinating mixture of religions, cultures and beliefs. It is a highly tolerant and people-friendly city. Of course, it goes without saying that a cosmopolitan city offers ample opportunities to experience new and diverse culinary and cultural experiences! This facet of London makes it more interesting for people from all walks of life.
The Queen of England – Of course, one of the compelling reasons why you should move to London include residing in the same city as the Queen of England. London is home to the popular Queen Elizabeth II and her entire family. Of course, this means getting access to some wonderful events throughout the year along with bank holidays and more! There is always the option to witness some of the world's most televised events in person along with ample scope of fascinating palace and castle tours alongside!
Boris Bike Rides – London takes great pride in its innovative system of public bike rentals. While these bikes are available in other parts of the world, London has more than 10,000 of these famous Boris bikes spread throughout 700+ docking points. You will always be near a quick bike ride and the best part is that it will be free for the first half an hour! Take a bike and explore one of London's famous parks, shopping streets or other attractions. You will never find a bike-friendly city like London!
Christmas Festivities – Christmas in London is a spectacular experience for residents and visitors every year. The city loves celebrating Christmas in style and right from mid-October, you will find the best Christmas-themed events and festivities. Check out the ice skating rinks that come alive at Somerset House and the bustling Southbank Market along with the exhibits at the Natural History Museum. You will also fall in love with the Hyde Park Winter Wonderland and the posh stores that put out gorgeous displays on their windows! London in the holiday period closely resembles what you have read in A Christmas Carol by Charles Dickens as per residents! Of course, there are innumerable special events to partake of at this time!
Brunches Galore – London loves its relaxed and lazy brunches, coming second only to New York City in terms of overall dedication. Mornings on Saturday and Sunday are all about London residents hitting the best restaurants and eateries throughout the city. They are about enjoying all-you-can-eat goodies at top joints like House of Ho or Flesh of Buns and even shared plates at the mesmerizing Caravan. You will enjoy joints like Patisserie Valerie, Le Bun and Le Pain Quotidian which serve up fabulous French wonders as well. Brunch is where you can truly witness the grandeur of London's fast growing culinary circuit!
Literary Excellence – London has always been a highly literary city and the connections here are simply mesmerizing. You will feel goose bumps upon learning how the world's greatest writers worked and lived in the city. Some of the biggest luminaries include William Shakespeare, Geoffrey Chaucer, Charles Dickens and Sylvia Plath to name a few. You can visit all their favourite pubs and green spaces including the Pillars of Hercules or the George Inn. In fact, the much-loved Kings Cross Station even has its own Platform 9 3/4 which pays tribute to the popular Harry Potter series.
Film Magic – London is not just about literature, art and culture. It is also a magical wonderland for film lovers. Thousands of acclaimed and successful films have been set in the city and casual walks throughout its areas may feel straight out of a set! You will find areas where films of almost every genre have been shot! Right from Notting Hill and Bridge Jones Diary to the timeless Mary Poppins and even spine-chillers like A Clockwork Orange and Omen, films are the ticking heartbeat of London! It does feel wonderful to live in a city where almost every major thoroughfare or landmark has been featured in a film or two!
Great Educational Prospects – London is also known for its excellent educational prospects. Even though Cambridge and Oxford are within a fair distance, the city has a whopping 43 leading universities. Several globally acclaimed institutions like LSE, UCL and SOAS are headquartered in London along with niche schools like the London College of Fashion and Central St Martins to name a few. Some of the finest grammar, state and private schools in the United Kingdom are also located in London. This means that your children will always have the best educational opportunities to choose from.
Rich History – As mentioned earlier, London has its own chequered history over the ages. It was established way back in 43 AD and has been subject to diverse and fascinating influences over thousands of years. Architecturally, the city is an intriguing mood board of Tudor, Roman, Victorian, Stuart and many other influences. There are at least four UNESCO World Heritage sites along with places where several globally important events took place. London is one of the most historically relevant and important cities of the world.
Quality Housing – London may be one of the costliest global cities although there are several areas with comparatively affordable housing prices. You will still find cheaper rates in areas like Catford (Lewisham), Leyton (Waltham Forest), Beckton (Newham) or even Charlton (Greenwich). Budgets lower than £300,000 will help you get your own home in these localities. If you are not constrained by the budget, then London has multifarious choices at hand. Some of the city's older charm is still present in areas like Bethnal Green and Bow or Whitechapel while strategic locations include Hackney, Hoxton and Shoreditch among others. Those wishing to live in the core of London but with some green zones, there are locations northwards from Victoria Park. This is one of the leafiest zones in East London with its neatly arrayed terraced buildings and apartments.
Now that you know some of the top reasons for shifting to London, plan your itinerary carefully before leaving. Make sure you initially book serviced apartments in London for settling into the city. You will find several housing options tailored to your specific budget. Multiple amenities and strategic locations will contribute towards ensuring an enjoyable stay in the capital. Check all travel-related guidelines while consulting professional packers and movers companies for shifting all your stuff with care. London promises to be an exciting experience for all new residents!
---
---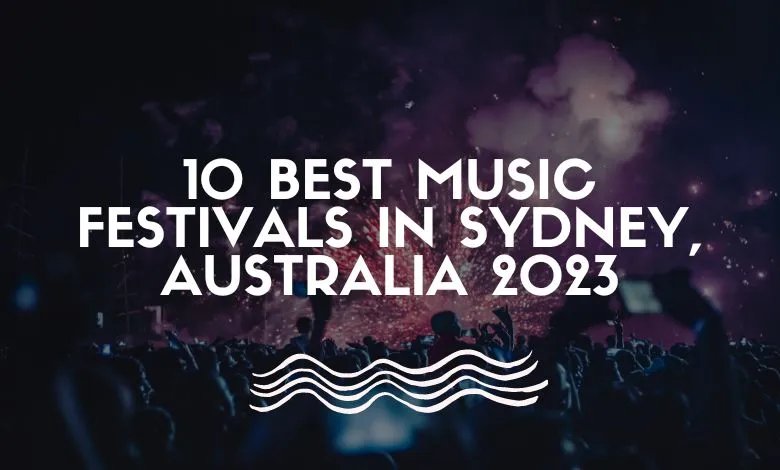 10 Best Music Festivals in Sydney, Australia
Mugdha Kilnake
28 Nov 2023
Get set ready to explore Sydney, a city of pulsating rhythm. Sydney is a city where music weaves through its very core. It offers many music festivals every year. Sydney's festival scene promises an unforgettable celebration of sound. It has everything from e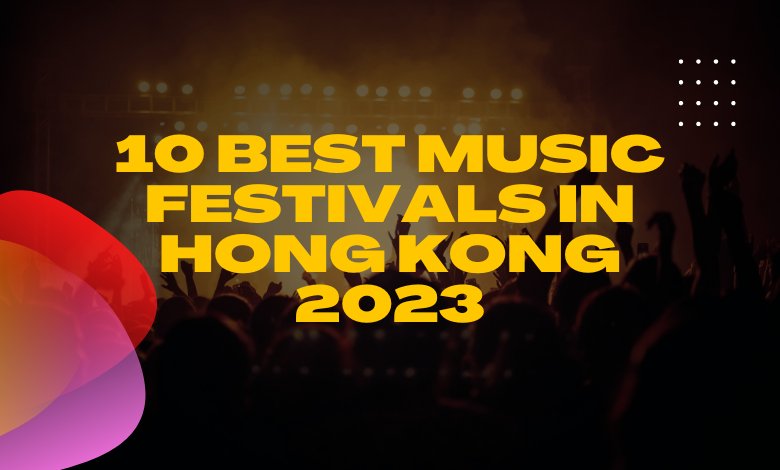 10 Best Music Festivals in Hong Kong for Music Enthusiasts
Mugdha Kilnake
20 Nov 2023
Are you ready for an electrifying journey of music festivals in Hong Kong? Get ready to unleash your inner music lover. We will dive into the breathtaking beats, performances, and experiences that await you in this dazzling city. From the iconic skyline to the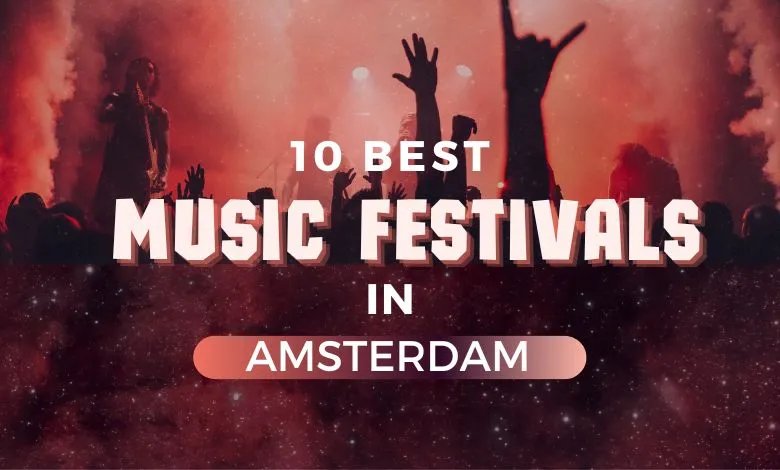 Top 10 Music Festivals in Amsterdam for an Unforgettable Experience
Mugdha Kilnake
20 Nov 2023
Amsterdam is a vibrant and dynamic city known for its rich cultural heritage. It is also renowned for picturesque canals and buzzing nightlife. But did you know it is also a hotbed for some of the most incredible music festivals in the world? From pulsating be