5 Milk Tea Flavours You Should Try
Milk tea (also known as Boba, Bubble Tea and Tapioca Tea) is a drink invented in Tawai in the 1980s. It was quickly widespread in Asian countries and is now coming to the West. The basic milk tea is made with tea, milk, sugar and toppings (includes tapioca balls, popping boba, fruit jelly, grass jelly, agar jelly, and puddings).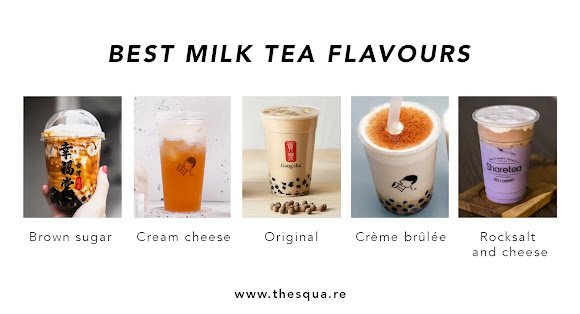 There are many flavours, depending on which kind of tea, milk and toppings are added to the drink. Let's discover some of the best flavours of milk tea.
1. Brown sugar milk tea
Credit: Foodgressing
This is the new hype in the milk tea world. The tapioca balls are cooked in brown sugar for hours to create chewy and sweet balls (as the balls usually don't have any taste) and served with fresh milk.
2. Cream cheese milk tea
Credit: Heytea
Cheese and tea? It doesn't sound right but it tastes good. A fluffy layer of cream cheese on top will make your milk tea creamier and irresistible. You can also choose the flavour of the tea to drink with the cream cheese. My favourite is matcha.
3. Original milk tea
Credit: Gongcha
You can't ever go wrong with the basic. The original milk tea is usually made of black tea, fresh milk, sugar and black pearls (tapioca balls). Every milk tea brand has this flavour on their menu, which is usually the cheapest. If you haven't tried this drink before and are confused, try the original one. Nothing can go wrong with it.
4. Crème brûlée milk tea
Credit: Daniel Food Diary
Milk tea brands are getting clever and creative with their menu. 2 desserts in 1 - good news for dessert lovers. Some brands even let you choose the flavour of the crème brûlée, such as matcha or red bean flavour.
5. Rocksalt and cheese milk tea
Credit: Sharetea
This drink is made with cream cheese, whipped cream, milk and a hint of rock salt. It sounds like a very unusual combination but you will be able to enjoy your milk tea in different layers: the sweet and salty creamy foam and the tea combining with the cream.
Credit: Gongcha
There are more new flavours are being added to menus. Milk tea brands won't stop here and they are getting creative more than ever. Are you ready to try all the unique milk tea?
Small tip: For better access to milk tea stores in China Town London, stay with thesqua.re in Covent Garden.
---
---
Top 12 Theatres in Singapore for the Best Movie Experience
Singapore is a bustling metropolis noted for its rich cultural tapestry. The city has a thriving film industry that caters to a wide range of tastes and inclinations. Moviegoers in the Lion City have the opportunity to see films in world-class theatres. These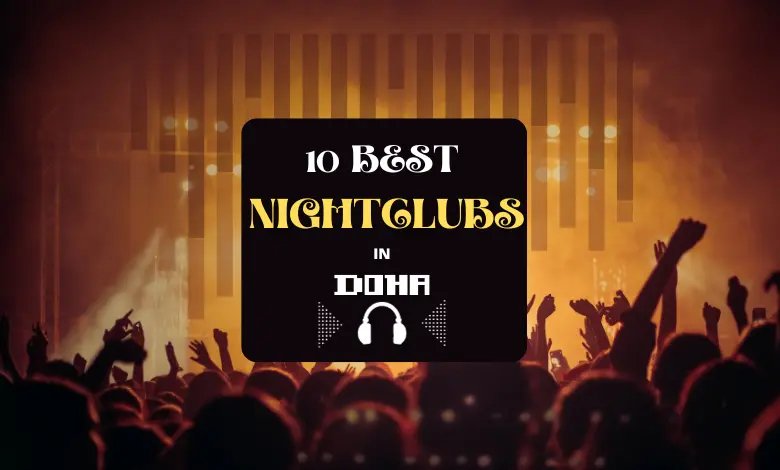 10 of the Best Nightclubs in Doha to Check Out
Abhishek Kapoor
19 Oct 2023
Doha, the crown jewel of Qatar is a luxurious destination for party animals worldwide. As the sun kisses goodbye beneath the dazzling skyline, the city gets alive with a pulsating beat. The night clubs in Doha create an electrifying atmosphere. Encouraging ev