6 Cool Ways to Discover Berlin on a Budget
---
Berlin is a capital city in Europe, so you would naturally expect that a visit there is going to set you back a few Euros. However, as European capital cities go, Berlin is on the cheaper end of the scale which is why it's such a popular destination for tourists, especially those of the artistic and backpacker variety.
Have a look at the following Berlin guide which details free things to do in Berlin, as well as things to do in Berlin when you're on a budget.
Visit the Green Open Spaces
Berlin has a lot of these, in fact apart from London it's probably the greenest city in Europe. The Germans take fantastic care of their parks simply because they like to spend so much time in them when the weather is nice, they're also obviously completely free to visit.
Unlike many other countries, Germans don't mind what you do in the open air, as long as you're not disturbing other people. If you want to take a picnic and a few beers or bottles of wine to the park then you're free to do so.
Bike the City
Normally only free if you have your own bike but still a cheap activity all the same. Berlin is mostly a modern city so bike lanes and bike friendly areas can be found in abundance. There also plenty of place to hire bikes and even some bike sharing schemes.
Nightlife
Berlin has a reputation of having some of the best nightlife in Europe and it's well deserved. You'll find some of the world's top DJs playing at some of the capital's mega-clubs very night of the week, but of course this does come at a price. There are cheaper ways to party the night away.
After the Berlin Wall came down a lot of buildings on the East side were abandoned, office blocks, warehouses and courtyards became places to party. Although over the years, as Berlin has continued to rebuild, these have become few and far between, you can still find the odd pop up underground party happening somewhere.
If clubbing isn't your scene then don't worry, there are bars, cafes, music clubs and every other kind of entertainment you could imagine.
Beer is considered very much part of the culture in Germany, some even consider it part of their staple diet. This is why it is often cheaper than water. Enjoy!
Visit the Reichstag
The home of Germany's parliament, this building has a very colourful history. It's been burned down and bombed and for many years it was completely empty and unused.
Today it has been rebuilt with a spectacular glass dome at the top, designed by a well renowned British architect, which gives you a complete 360° view of the capital city.
Entry is completely free but you do have to book in advance and have tickets when you arrive.
The Berlin Wall
No Berlin sightseeing would be complete without seeing the remaining evidence of Germany's, and indeed Europe's, previous division. Not necessarily something you'll need to go out of your way to see, but something you will definitely come across at some point during your visit.
The most authentic way to get a feel of the Wall and its effect is to see the original graffiti and murals that were created after the Wall came down, but there're other free official memorials too.
The Berlin Wall Memorial is an exhibition that has been created right in the middle of where the city was once divided. This chronicles a history of the Wall and how it affected daily life for Berliners.
The infamous Checkpoint Charlie is where foreign workers regularly crossed between East and West Berlin. The name is forever associated with the tragic loss of life of people who tried to cross the border between East and West.
Nowadays it's the site of one of the most visited museums in Germany.
Budget Accommodation in Berlin
There are plenty of options for staying in Berlin, even if you have a particularly tight budget. Hotel quality and price varies greatly so you will always be able to find a room to suit your needs, even in the city centre.
Hostels are a good option and are not just open to backpackers either, families and couple are also welcome.
What not try an apartment hotel in Berlin to get the best of both worlds? A reasonably priced place to stay as well as accommodation large enough to make you feel like you're in a home away from home. What's not to like?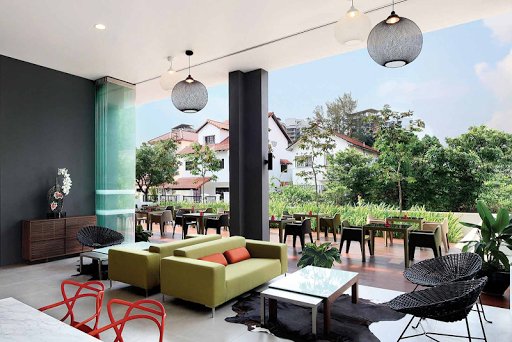 ---
---
Leave a Reply
Your email address will not be published. Required fields are marked *