A business travel guide to Paris in the Winter
---
A visit to Paris is always going to be a memorable experience, even if you find yourself there as part of a work trip. If you also find yourself there in winter you're certainly in for a treat, even if it is a bit chilly!
The winter months in France are from December to February, which means that not only does Christmas fall into the season, with all its decorations, fairy lights and endless ice rinks, but so does Valentine's Day, a day synonymous with the City of Love. Not that that is going to be much use on a business trip, unfortunately
The major upside of a visit to Paris in winter is the lack of crowds. France welcomes more tourists than any other country every year and the majority of these travel to see the capital, so a visit during the quieter winter months ensures easier travel around the city for your meetings, as well as fewer crowds around the tourist attractions. Should you get some time off, of course.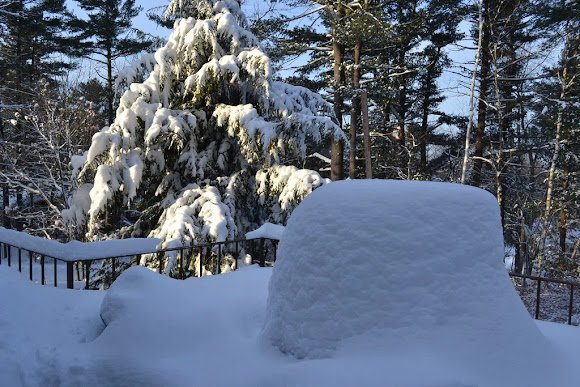 Paris weather
Pack for winter, it's going to be cold. Also, expect it to rain, a lot. The coldest months are January and February and this is when you might see some snow too. December can be surprisingly warm on occasions and snow is unlikely but even if you do get caught out by the white stuff, it very rarely settles in the city.
The average temperatures do change depending on what month of winter you are visiting in. In December the average temperature is 6℃, falling to 5℃ in January and then down to 3℃ in February. Bear in mind that these are average temperatures so it can often be much colder, even below freezing at times.
If you're from a city that has cold winters, like New York, it won't be a shock. If you come from a more tropical part of the world, it might be, so be prepared!
France does have Daylight Saving Time in place at this time of year so the sun will set surprisingly early. Expect darkness by 17:00 at the latest although in mid-December this can be closer to 16:00. Bear this in mind when organising meetings, they may end up finishing in what seems like the middle of the night!
The plus side is that Paris is the City of Lights, a title that can only really be appreciated at night.
Getting to Paris
If you decide to come to Paris in the winter then you'll potentially save your company a fortune too. Transport costs are much lower for winter and Paris long term rentals are plentiful at this time of year, so the prices for accommodation are also lower.
Flights into Charles de Gaulle airport are much more reasonable at this time of year, or for a larger saving, the flights into Paris Orly can be cheaper still. Public transport is straightforward but at this time of year an Uber could take you into the city centre pretty quickly too as Paris' notorious traffic is at its quietest.
If you're travelling from Europe, getting the train is also an easy and value for money way into the city, even from across the water in London which has direct access through the Channel Tunnel.
Once in Paris, the Metro is an ideal way to travel around to your meetings. It runs whatever the weather.
Accommodation in Paris
Where you stay in Paris depends on where you need to be. Thesqua.re offers serviced apartments in Paris in many places around the city, many of which will be ideal for your meeting plans. It's also worth checking out where they are in relation to any leisure activities you might want to do whilst you are there.
Paris serviced apartments for short stay are ideal places to stay in the city. They are a home away from home and the perfect place to relax after a long day. They may even be a great place to actually have a business meeting or an informal business dinner.
Don't forget, especially if you are visiting from the US, Paris hotel rooms are notoriously small. They'll seem even smaller once you've taken off your coat, scarf, boots, gloves and whatever else you've been wearing to keep warm at this time of year. An apartment gives you that little bit more space you need to be comfortable, especially if you are staying for more than a few days.
---
---
Leave a Reply
Your email address will not be published. Required fields are marked *