A Guide to the London Underground
---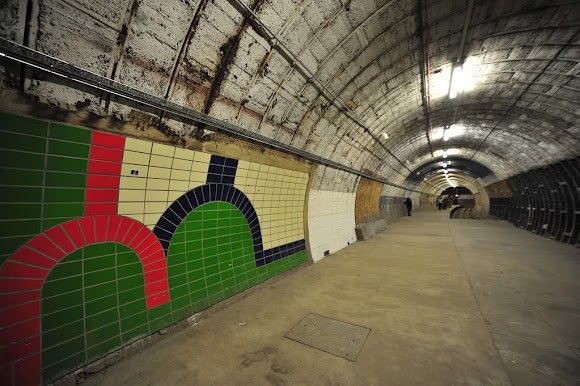 The London Underground railway network is also known as The Tube locally. It is one of the best ways to commute to various places from and near London and its surrounding areas. The Underground comprises of nine zones with Zone 1 covering Central London. There are a total of 11 lines on the Tube and the fare is dependent on the time when you are traveling, the distance traveled and how you are making your payment. The Oyster or contactless payment facility is usually the most affordable way to cover single journey fares on the Underground. Services mostly ply from 5 AM till 12 AM and Night Tube services are provided on a few lines for Friday and Saturday evenings.
As per current regulations, it is mandatory to wear a face covering throughout all Underground Stations. You may not be given access without your face covering. You should go to the official website of Transport for London (TFL) at https://tfl.gov.uk/ for more information on the latest safety and travel guidelines.
Greater London has 11 lines with the DLR (Docklands Light Railway) network, interconnected network of local trains and the London Overground railway lines. Underground trains have lower functioning hours for Sundays. Zones 6-9 fall on the outskirts of London. These are some basic things that you must know.
London Underground Pricing
Any guide to London Underground will tell you that you can make payments through various methods. These include Travelcards, Oyster cards, Visitor Oyster cards or contactless payment cards. These will be more affordable since cash payments are usually costlier. Cash fares for a single journey are usually around £5.50 within Zone 1. The same fare is £2.40 with an Oyster card or Visitor Oyster card or even a card for contactless payment. In case of the latter, check for the latest transaction or bank fees. Discounts are readily available for children, senior citizens and students. If you are looking to explore some of the top landmarks in the city, you can consider getting a London Pass for higher savings.
London Underground Map
The London Underground map was created by Harry Beck in the year 1933. This 20th century marvel is highly useful, denoting the directions for trains, i.e. westbound, north, south or east bound and interchanges. The map is not difficult to understand although you should not take it as a pictorial representation of the actual city layout. You will find grey and white shades with numbers which are the zones determining the ticket prices.
For instance, if you are within Zone 1, then the costs will be minimal. If you are travelling to a station within Zone 6 from Zone 1, then you will have to pay more. The coloured lines making up the map are representative of various lines with their own names, i.e. services which have demarcated beginning and ending timelines. The right-hand side of the map displays the major lines and their dedicated colour. These include the following:
Central – Red
Bakerloo – Brown
Metropolitan – Purple
Circle – Yellow
Jubilee – Grey
Piccadilly – Dark Blue
Hammersmith & City – Pink
District – Green
Northern- Black
Waterloo & City – Light Blue
Victoria – Blue
White coloured circles indicate those stations where lines may be changed for venturing in a completely new direction. There are some stations which are linked via footpaths like the Bank Station for example. You can access the Monument Station quickly via the walkable tunnel linking to the former. There are some additional services highlighted in the map, namely the DLR, London Overground, Emirates Air Line, TFL, London Trams and Rail. They are included on the ticket although they are not a part of the Underground.
Once you have gone through the barriers, there will be a map somewhere at the station. Examine the same before going to the platform. You can also purchase a cheap foldout map for your convenience while mobile apps also serve the purpose. Upon checking the map, you will know the line where you need to be. You can look for signs overhead or on the station walls, indicating directions for every line. The map is quite simple to decipher, i.e. you will be going southbound for Pimlico from the Victoria Station and eastbound towards St James' Park or northbound for Green Park as well. Sloane Square will need a westbound direction. This direction should be carefully noted. Knowing the direction helps you get onto the proper platform and train.
Tips on Using the London Underground
Here are some handy tips to remember while using the Underground. These include the following:
Stay to the right – If you are lazily moving on the scalar without any hurry, you should stay towards the right-hand side. The left side is reserved for those who are already in a tearing hurry, giving them more space to quickly run either upwards or downwards. Stations with over ground counterparts (Liverpool Street, Victoria, London Bridge, King's Cross or Waterloo) usually witness more of this rush. Many people often need to rush up/down for getting onto a connecting train.
No abrupt stoppages – As a first-timer, you may not always know about the right direction to walk towards. However, you should not abruptly stop at the bottom of any escalator or staircase for figuring out your next destination. This will only lead to people bumping into you and even a pile-up of angry citizens! Always move to a side and let people pass you by.
Check for local football matches or major events – If you do not like crowds on the Underground, check for major events or football matches beforehand. London has a bustling social calendar with several mega events, leading to huge Underground crowds. Even an event like London Pride or simply the Notting Hill Carnival will lead to a rush of travellers. At the same time, keep an ear out for football matches in the English Premier League (EPL) which happen each weekend.
Huge Underground crowds are anticipated on match-days across lines and stations near the home stadiums of these clubs, especially once these matches end. You should avoid these stations on match-days or wait it out till crowds disperse. Stations like Fulham Broadway (Chelsea FC), Seven Sisters (Tottenham Hotspur), Arsenal, Finsbury Park, Highbury & Islington (Arsenal FC), Putney Bridge (Fulham FC), Tooting Broadway (Crystal Palace FC) and Stratford (West Ham United) should be checked carefully. If there is a national team match at home, try and avoid the Wembley Central station.
Eating and drinking guidelines – It is okay to indulge in a rapid snack while travelling. However, avoid bringing foods with strong and pungent flavours on trains. Drinking alcoholic beverages is a strict no-no while travelling as well.
Surrendering seats – Britain loves manners and politeness. Most people may also feel embarrassed to seek some help. If you see any traveller in need of a seat, like a person with disabilities or an elderly commuter, offer your seat instantly. This will garner immense appreciation, particularly during peak hours.
Exiting the Underground network – You may have come to your chosen location but exiting is another ballgame. Look at the front wall while you are getting off. This will have signs indicating the direction for interchanges or the main exit. There may be different station exits and if there are any popular tourist landmarks nearby, they may be marked likewise. Simply go through the ticket barriers at the station and get out onto the busy streets of the city.
Free London Guides & Maps – TFL (Transport for London) has its own free guides and maps for travellers. You can get hold of the Underground map at any Tube station. The London Travel Information Centres are great places to buy tickets and obtain free Underground maps as well. You will find centres available at all major terminals within the Heathrow Airport, key London stations and the Tourist Information Centres as well. You can also download several online bus and Tube maps which are tailored for the convenience of visitors.
Basic Guidelines for Travel – Make sure that you avoid travelling during the weekday rush hours. This is usually between 7 AM and 9 AM and also between 5.30 PM and 7 PM. Steer clear of packed crowds at stations as much as possible. Always check the front of the Underground train to ascertain the right destination. Stand towards the right while you are using escalators and wait for passengers to exit the train before you board. Move downwards within the carriages of the London Tube while you are travelling, without blocking the entryways for other people. Stand behind the yellow line while waiting at the platform or on the train. Offer your seat to small children or those who are unwell. Pregnant women also deserve a place on this list. Hold onto the train rails if you are standing throughout the journey. Always keep the gap in mind.
Opening and Closing Timelines
The Underground times vary, depending upon the specific line that you are considering. The first subway train usually begins running early at 5 AM between Monday and Saturday. Sunday witnesses lower hours of operation as well. The metro trains usually run till 12 AM.
You should check carefully with staff members at the station that you wish to use. They will give you latest updates on the first and last train timings. The 24-hour underground service is applicable only for particular lines. Check this beforehand.
London Underground Accessibility
Most London Tube stations can be accessed through flights of steps. The metro network witnesses rising crowds during rush hours and hence you should avoid these times if you have mobility issues. There are several deep-level stations which have escalators going straight to platforms. However, almost all stations with lifts/escalators come with stairs between the ticket hall and street or the platforms and lift/escalator. The Tube map clearly indicates the stations which are completely free of steps.
When you are boarding any train on the London Tube, note that there will be a single step going up to 8 inches (20 centimetres) either upwards/downwards. This will be positioned between the train and the platform. If this feels like a problem, go in the first carriage to help the driver view you clearly. This will give you more time for getting off/on the train.
London Night Tube
There are a few Underground lines which double up as lines on the Night Tube. This is a 24-hour facility functioning for Fridays and Saturdays exclusively. It is known as the Overnight Tube as well, since regular functioning hours are till midnight on each weekday as well. The Night Tube has a total of five lines with a lesser number of trains plying on the network. This means that waiting times are a lot more than 2-5 minutes which is the regular operating standard.
The Victoria and Jubilee Lines have trains coming every 10 minutes and the same is true for the Piccadilly Line, i.e. the Cockfosters to Heathrow Terminal 5. Trains are available every 10 minutes at the Central Line between White City and Leytonstone while they come every 8 minutes at the Northern Line between Morden and Camden Town. Trains are available at intervals of 15 minutes on the Northern Line between High Barnet and Camden Town. Night Tube services are unavailable for the Bank and Mill Hill East stretches. Trains are available at intervals of 20 minutes for the Central Lines between Leytonstone and Hainault/Loughton and Ealing Broadway and White City. Standard fares are charged on the Night Tube. The daily travel card has validity till 4.29 AM on the morning after buying the same. Now that you have an elaborate idea of the Underground network and travel etiquette, draw up your plans for visiting London. Make sure to book short term rentals in London for an enjoyable stay in the city, irrespective of whether you are travelling for work or leisure.
---
---
Leave a Reply
Your email address will not be published. Required fields are marked *