Appliances and Supplies to Expect in an Extended-Stay Kitchen
---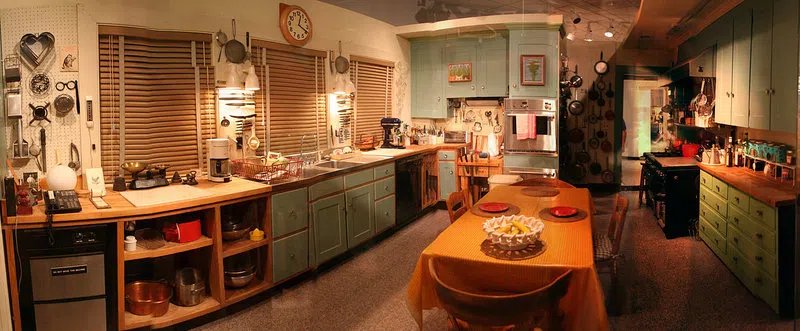 Business travel can be a hugely rewarding experience as it not only adds variety to everyday working life, but it also offers the opportunity to experience new cultures and locations. However, whilst it's all too easy to think of a working trip as something of a holiday, travellers should always be mindful of the main purpose of their excursion. Even in the most exotic locations, work can always be stressful and business trips often involve a lot more social interaction for team building and getting to know colleagues over an evening meal. Whilst this can be a great experience, it is important to be able to step out of the work environment at the end of the day and relax in accommodation that supports this.
In fact, whether travelling for business or for fun, travellers making an extended trip will inevitably want a comfortable place to stay that serves their needs, offers a comfortable and stylish space in a convenient location, and all ideally at an affordable price. This is where a global serviced apartment provider stands apart from more traditional accommodation options. Offering the perfect balance between a luxury hotel room and a private home-from-home environment, serviced apartments undoubtedly offer the most comfortable and convenient solution for an extended stay - business or otherwise.
There has been an explosion in the availability of short-term lets in the world's major business hubs, but all are not equal. With this in mind, TheSqua.re offer a selection of properties that have been carefully chosen according to the exacting requirements of a discerning clientele. By doing all the leg-work and finding the best properties available in a given city, TheSqua.re's customers are offered peace of mind that they will be spending their trip in comfortable surroundings, catering specifically to their needs. Whether requiring a property for a night, a week, or longer, clients enjoy the convenience of enhanced amenities, a private space, as well as having a professional and knowledgeable customer service team on hand to answer any questions.
Of course, it is still necessary for would-be travellers to develop an idea of what sort of property they are looking for. For example, those making business trips may need a living space which can also double for conferencing sessions and workgroups. For such travellers, dedicated, functional corporate housing is the way to go. Alternatively, leisure travellers who plan to spend a little longer exploring a destination may want a little more space than a hotel, preferring instead a luxury studio or city-centre apartment.
One of the biggest benefits of serviced apartments is the inclusion of kitchen facilities. Whilst dining out is one of the main pleasures in travelling abroad, it is not a solution over an extended period and can even become somewhat inconvenient - not to mention it can impact both the wallet and the waistline. An apartment with a kitchen is therefore essential for self-catering, enabling guests to both tailor their nutritional requirements and enjoy cooking dishes with local produce. Properties offered by TheSqua.re, from single-occupancy studios to larger corporate housing offer such facilities - beyond the hotel mini-fridge or tiny microwave oven. In many cases, this is more than a kitchenette, replete with refrigerator, stove, microwave, dishwasher – and the cooking equipment and dining supplies needed to put those appliances to use.
As with any longer trip, forward planning is everything. Those looking to budget for their trip will need to know what their options are when it comes to catering. It is therefore advisable to build an idea of what to expect from an extended stay kitchen - what appliances it is likely to have, as well as the average selection of utensils. So what exactly are the appliances and supplies that can be expected in an extended-stay kitchen?
Extended-Stay Kitchen Appliances
Typically, guests can expect the following appliances in an extended stay kitchen:
Refrigerator
Oven
Stovetop
Dishwasher
Microwave oven
Toaster
Coffee maker
These are the basics of any kitchen and should enable guests to prepare a range of dishes as well as store and reheat meals and produce. The list should give an idea of how serviced apartments are superior to the average hotels when it comes to cooking facilities - whilst many hotels will have a fridge, perhaps even a microwave, these are not sufficient for self-catering over the long term.
It should be noted, however, that appliances can vary from property to property: All the appliances above are standard in a corporate housing apartment, however, there are other factors to consider, such as the size and format of each unit. Therefore, guests who have specific nutritional and catering requirements are advised to enquire as to the exact specifications and facilities within a given property.
Extended-Stay Kitchen Supplies
Alongside appliances, kitchens, of course, must have supplies - utensils, crockery and cutlery to cook and eat meals. These supplies can often highlight the huge divergence in quality between a property from an independent private landlord and a serviced apartment from a reputable provider. After all, no one wants to eat from old chipped tableware, or cook with pans that have not been well looked after.
Below is a list of expected supplies that one can reasonably expect to find in the kitchen of a serviced apartment:
Plates, bowls, mugs
Forks, spoons, knives
Placemats and napkins
Drink glasses
Wine glasses
Salt and pepper shakers
Knife block and knives
Cutting board
Pots and pans
Baking dish
Mixing bowls
Measuring cups and spoons
Can opener
Colander
Serving utensils
Corkscrew
Cleaning supplies
Of course, the above list is subjective and the actual contents will vary from property to property. However, herein lies another advantage of booking through a trusted serviced apartment provider - most will be able to advise on the contents of a particular kitchen, or even arrange for specific items to be included upon request.
Generally, any corporate housing apartment will have the facilities and space to create anything from a dinner for one, to dinner for four or more people.
Kitchens are one of the biggest advantages of serviced apartments and providers of such properties are more than aware that they are the reasons why many choose this kind of specialist accommodation over a traditional hotel. Guests will, therefore, find that any reputable firms will ensure the appliances and supplies they provide are well maintained and suitable for a particular clientele. Simply put, anyone booking a serviced apartment can rest assured they will have everything they need for self-catering an extended stay.
Whilst dining out is a pleasurable and often necessary way to socialise after work, many travellers - particularly those on holiday - will also be mindful of the costs of eating out night after night. Budgeting is a lot easier knowing what the options are. Another important consideration is for those who may have specific dietary requirements or allergies - communication can sometimes be unclear when dining at foreign restaurants, so many prefer simply to err on the side of caution and cook their own meals.
Of course, there are further factors to consider when making dining and catering arrangements. Foreign supermarkets and grocery shops may not carry the products that are mainstays in UK supermarkets. It is always a good idea to do a little research on cultural preferences to build an idea of what will be available - after all, it is less than ideal to book an apartment with an excellent kitchen, only to be left mystified by how to prepare locally available produce!
Ultimately, enjoying a business trip or an extended holiday depends largely on flexibility. Not only do in-house kitchen facilities allow travellers to take care of their catering requirements, but they also mean being able to eat at precise times - which is particularly beneficial to business travellers, who may not have the time to wander around looking for suitable establishments.
TheSqua.re have a dedicated customer service team that are on hand to discuss any requirements and can provide full details of what to expect from a luxury serviced apartment. Having provided numerous corporate travellers and holidaymakers with top corporate housing, luxury studios and city-centre apartments, our experienced team can also offer advice on which properties would be suitable for a particular client's needs, balancing comfort, style and facility with budgetary requirements.
---
---
Leave a Reply
Your email address will not be published. Required fields are marked *