Bangalore visit
---
"Bangalore is the most sought out cosmopolitan city in India and it is known as India's Silicon Valley as it is home to a large number of software industries, IT Services and BPO companies.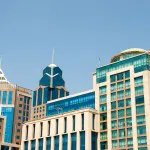 Last week our team from the MoLi New Delhi International office along with our CEO, Sid Narang, were in the city to meet face to face with some of our clients to discuss both our London Serviced Apartments, our UK and Europe Partner Network and our Worldwide Partner Network of preferred suppliers, particularly in those key IT driven business locations we have inventory, thereby also providing support on-the-ground in Bangalore for those supplier partners.
We were able to share with them the major developments we have made over the last few years and to discuss their future plans, critical to our property and overall expansion plans going forward, both UK and internationally. Having key members of our team there ensured that their comments and company plans are reflected throughout our company and guide and underpin our future planning.
As a result of previous meetings such client feedback resulted in MoLi being very pleased to announce the opening of a satellite sales office in Bangalore this month staffed by experienced industry professionals.
With the international relocation and project accommodation needs of such a city we are keen to ensure we maintain regular personal contact with our clients. Being IT people they welcome the major steps we have, are and will be taking in our technology and on-line systems, but our visit proved the old adage that even in this age of massive on-line interaction a solid on-going business relationship is based on such personal meetings."
---
---
Leave a Reply
Your email address will not be published. Required fields are marked *