Bangkok 5 Day Itinerary: Explore the City's Top Attractions
I can say from personal experience that Bangkok is a city that never truly sleeps. It is known for its lively nightlife together with vibrant markets and delectable food. Anyone going to Southeast Asia should make it a point to visit it.
A Bangkok trip plan is easier said than done, with such a huge amount to see and do. From Wat Phra Kaew and the Grand Palace to the Khao San Road and Chatuchak Market, there is an endless variety of sights, sounds, and tastes in Bangkok that we will explore through a 5 day Bangkok itinerary.
It can be overwhelming to create a Bangkok travel itinerary, especially if you only have a short amount of time. Come along with me as I walk you through my itinerary and give you my advice on how to get the most out of your time in this amazing city.
Planning a trip to Bangkok? Don't worry; we've put together a Bangkok 5 day itinerary that includes the city's best attractions. In this way, prepare to drench yourself in the energy and fervor of Thailand's capital!
Explore the 5-day Bangkok Travel Itinerary to Help you Explore the City's Top Attractions
Day 1: "Grand Palace, Wat Phra Kaew, and Wat Pho"
Start your Bangkok trip itinerary by visiting the Grand Palace. Bangkok's first day is all about getting acquainted with the city's rich culture and history. The day starts with a visit to the spectacular Grand Palace.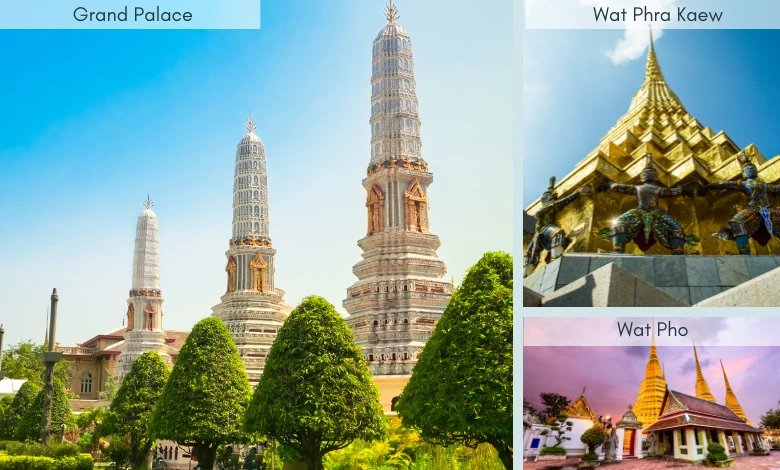 It served as the "Kings of Siam's official residence from the 18th to the middle of the 20th century". A stunning example of the blending of Thai, Chinese, and European architectures, the structure's elaborate elements, such as the golden spires and vibrant mosaic tiles, will wow you.
Later, you may also go to Wat Phra Kaew, also referred to as the "Emerald Buddha Temple". The magnificent Emerald Buddha statue is carved from a single piece of jade. And is one of the most venerated relics in the nation. It is housed in the most important temple in the nation.
With the remaining time, visit the neighbouring "Wat Pho". One of Bangkok's oldest and biggest temples, you should see it after touring Wat Phra Kaew. Make sure not to pass up the opportunity to have a traditional Thai massage there. It is regarded as the origin of Thai massages and hence you should not miss this experience by all means.
Day 2: "Chatuchak Market and Khao San Road"
The biggest outdoor marketplace in the world, Chatuchak Weekend Market, is where the day starts. Bangkok's bustling street markets and mouthwatering street cuisine are par for the course. And indulgent shopping therapy will also be on the agenda for day two.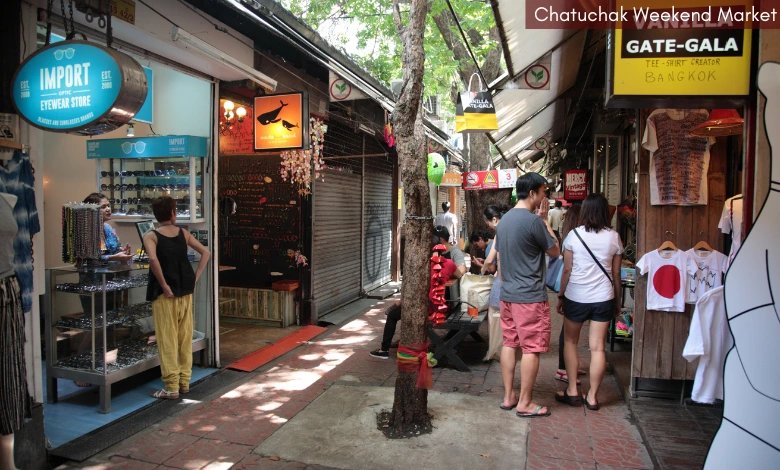 There are around 15,000 vendors in the market selling anything from street food and souvenirs to apparel and accessories. Take your time navigating the maze-like lanes of the market, and be ready to haggle for the best prices.
The next stop in the Bangkok travel itinerary is Or Tor Kor Market. A hidden treasure close to Chatuchak Market, this high-end market is known for its fresh meats, seafood, and produce.
After that, you can make your way to "Asiatique The Riverfront". A sizable outdoor night market centered on a restored 19th-century pier, it comes alive in the evening.
More than 1,500 vendors sell street cuisine, apparel, accessories, and souvenirs at Asiatique. Along with a number of pubs and eateries, the market is also the location of a Ferris wheel that provides breathtaking views of the city skyline.
Day 3: "Jim Thompson House and Siam Paragon"
On Day 3, you are to go sightseeing and check out some of the fabulous destinations in the city that are slightly off-beat. A visit to Siam Paragon and Jim Thompson House is a fantastic chance to see two very different faces of Bangkok.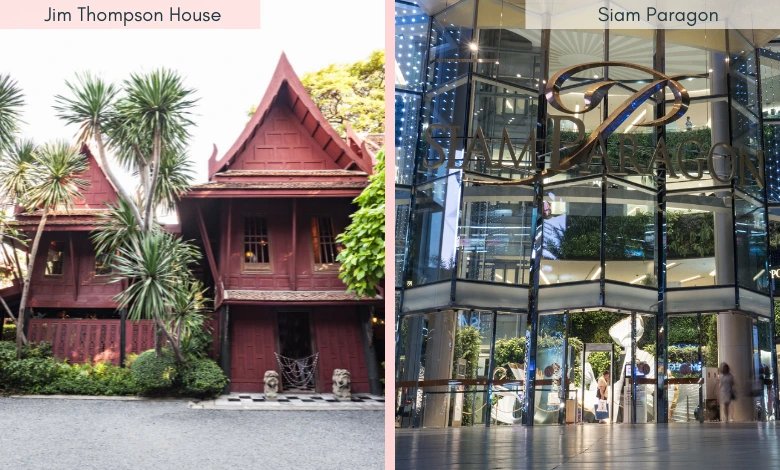 The Jim Thompson House is a wonderfully maintained traditional Thai home. It doubles as a museum to display the life and art collection of the American Jim Thompson. He, in the 1950s and 1960s, revived the Thai silk industry.
The house has traditional Thai architecture, antiques, and artwork and is situated in the middle of a gorgeous garden. In the middle of the city's commotion, it is a tranquil refuge.
Next, visit one of Bangkok's most opulent shopping centers, Siam Paragon, after your visit to the Jim Thompson House. The mall offers a wide range of designer shops, high-end brands, and fine dining establishments.
A big aquarium, an art gallery, and a movie theatre are also located there. Same as me, you can take a cab, tuk-tuk, or the BTS Skytrain to go from the Jim Thompson House to Siam Paragon. National Stadium is the BTS station that is nearest.
Siam is the station closest to Siam Paragon. Given that the distance between the two sights is only a few kilometers, depending on traffic, the trip shouldn't go longer than 15 to 20 minutes.
Day 4: "Chinatown and Wat Arun"
On day 4, visit Bangkok's bustling Chinatown which is stuffed with marketplaces, food carts, and Chinese temples, to start your day. Take a trip down the main thoroughfare, Yaowarat Road, and sample some of the regional specialities.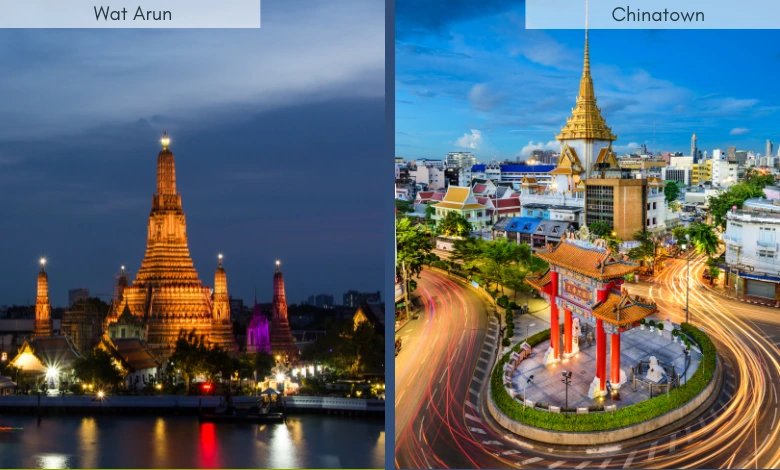 These include dim sum, roasted duck, and mango sticky rice. Moreover, on the west bank of the Chao Phraya River, in the afternoon, visit the beautiful temple called Wat Arun. The prominent spires of the temple are embellished with vibrant glass and porcelain tiles. This results in a lovely mosaic design.
Just a little advice. You may take a cab, a tuk-tuk, or a ferry over the river to go from Chinatown to Wat Arun. The boat is a well-liked and reasonably priced alternative. It also provides a fantastic glimpse of the river and the temples that line its banks.
Day 5: "Wat Traimit and Wat Benchamabophit"
The day 5 is a bit light. Start by visiting Wat Traimit on your last day in Bangkok. Same as me, you will be surprised to see the solid gold Buddha statue. That is valued at over $250 million.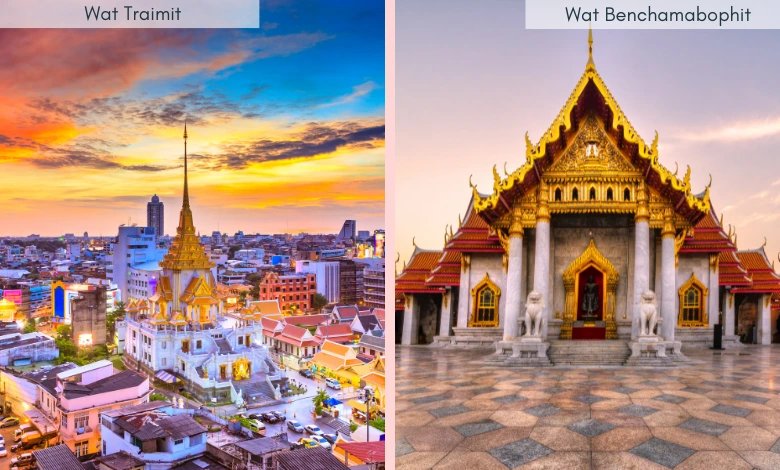 Among Thailand's most priceless relics, the statue weighs more than 5 tons. The Marble Temple, also known as Wat Benchamabophit, is a stunning example of contemporary Thai architecture. The temple has beautiful carvings and ornamentation made of Italian marble.
Following this itinerary, you can explore the city's key tourist attractions if you have limited time. Though 5 days are not enough to explore this amazing city, this Bangkok trip itinerary is the most feasible option for your needs.
For short or longer-term stays, remember to choose one of the luxury serviced apartments in Bangkok. Now let's get to know where to stay.
If you are considering an extended stay, living in a hotel room may be pricey. Therefore, we suggest TheSqua.re as the finest place to stay due to its opulent and well-appointed apartments. They come with excellent locations in the city's central areas, a variety of services and amenities, and adaptable booking choices. TheSqua.re offers the best holiday apartments. Whether you're visiting Bangkok on business or as a tourist, TheSqua.re provides everything you need for a relaxing and pleasurable stay.
Moreover, these Serviced Apartments come with a range of features and services, such as a front desk staffed around-the-clock, daily housekeeping, fitness facilities, swimming pools, and more. The staff is kind, helpful, and constantly willing to meet the demands of tourists.
The comforts and amenities of a hotel are provided together with the warmth and comfort of home in these fully furnished flats. The spacious, professionally decorated apartments come equipped with modern comforts including high-speed internet, cable TV, and fully working kitchens. This makes it a fantastic choice for both vacationers and business travelers who want to see the best attractions in the city.
Bangkok is a city that provides a distinctive fusion of traditional cultures and contemporary lives. You can see the city's greatest sites and immerse yourself in its lively culture with this Bangkok 5 day itinerary.
---
---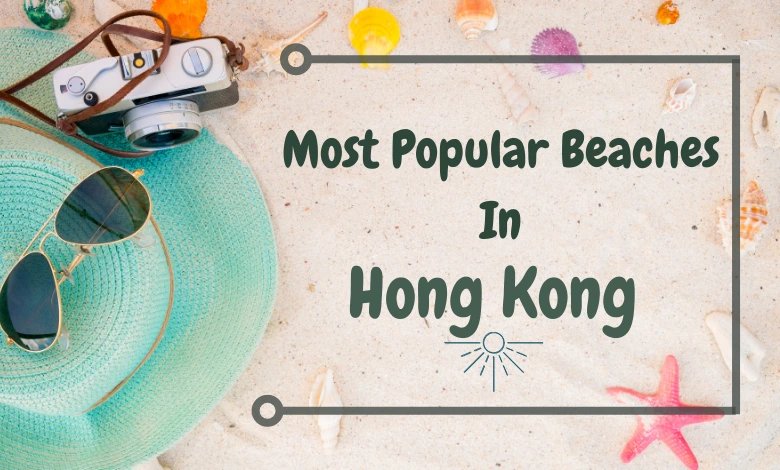 11 Most Popular Beaches in Hong Kong for Weekend Getaways
Despite the fact that Hong Kong is well-known for its frantic city life and tall buildings, many people might not be aware of the city's beautiful beaches. Hong Kong boasts a wide variety of beaches with something for everyone. There are beaches in Hong Kong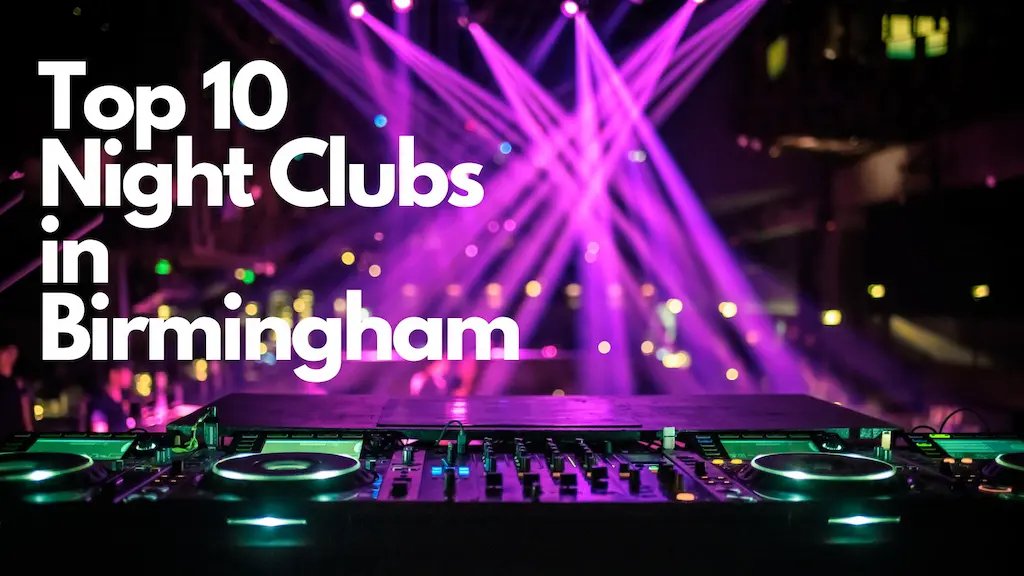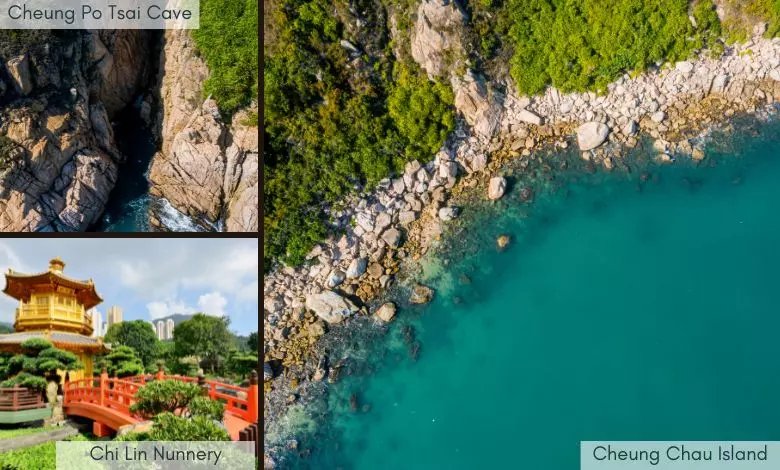 Hong Kong 5-Day Itinerary: Explore the City's Top Attractions
My visit to Hong Kong was nothing less than adventurous. As a former British colony, it is one of the most stunning cosmopolitan cities I have seen. I would consider it one of the most fascinating cities in the world. It is known for its towering skyscrapers a