Best Commuter Towns to London
---
London is a huge city, vastly populated and spread over a massive area. Many people live there, of course, but that is dwarfed by the number of people that travel into it each day to go to work.
Of course, some of the people who work in London do actually live there and an even larger number live in what is known as Greater London, the regions surrounding the city which include all 32 London Boroughs.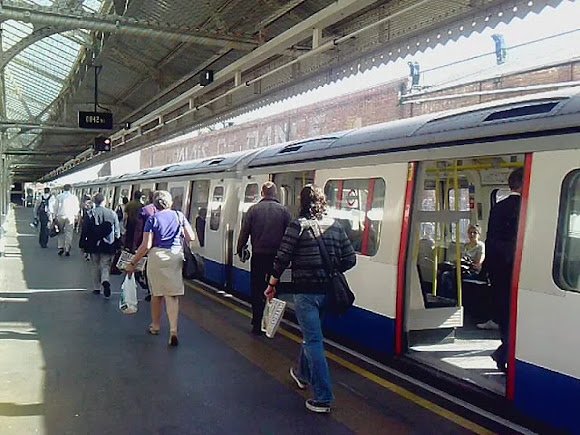 Regardless of it being handy for work, there are many reasons not to live in or on the outskirts of the city. It's busy, it's less green, it can be hugely expensive and sometimes it's just nice to get as far away from work as is practically possible.
This is where commuter towns can be a great option. Here are three options.
Stevenage
If you can find accommodation in Stevenage then this is an ideal place to base yourself if you are working in London.
Under thirty miles north of the capital it has great links to the city by road and by rail from Stevenage railway station. The latter also provides links to Cambridge, the North and even Scotland.
Stevenage has the distinction of being the first New Town of the UK's New Towns Act which was implemented to increase housing stock after World War 2.
Luton
A town that has been famous for making both hats and cars, Luton is another town which is situated just 30 miles to the North west of London in the county of Bedfordshire.
As with Stevenage, Luton has excellent transport links into the city but can also boast its own airport, in case of meetings abroad or the need for a quick holiday!
Thesqua.re has apartments to rent in Luton that are not only close to the city centre, but ideally placed to take advantage of the rail and air links that Luton provides.
Hemel Hempstead
Like Stevenage, another 'New Town' in the county of Hertfordshire. Slightly closer to London at just 24 miles away, this is also a town where getting into London is a fairly straightforward prospect.
There are regular services from Hemel Hempstead railway station into London Euston, which also run the opposite way into the Midlands. South London can also be directly accessed with trains running straight to South Croydon.
These are of course not the only places to commute from, people also venture into London from the South! The Medway towns of Chatham, Rochester and Strood are great options and other Kent towns such as Maidstone and Tunbridge Wells are also worth considering.
---
---
Leave a Reply
Your email address will not be published. Required fields are marked *