11 Best Hiking Trails in Chicago: A Nature Lover's Paradise
Looking for Chicago's top hiking routes? There are various exhilarating trails in and around Chicago, whether you're planning to hike, cycle, trail run, or engage in other outdoor sports.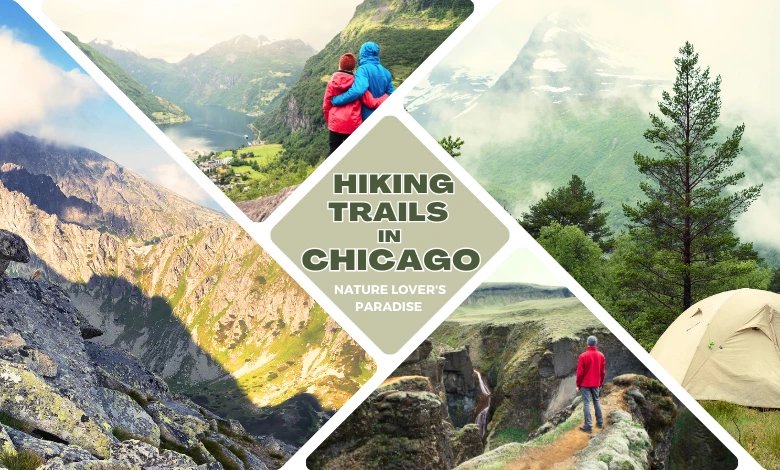 Discover some of Chicago's top hiking paths or family-friendly routes for your upcoming vacation. Visit some paths that pass through historic sites or go on an adventure in the Chicago area's natural areas. These routes are ideal for outdoor enthusiasts and hikers of any ability level. This is the ultimate guide to exploring the hikes in Chicago.
Explore the List of Top 11 Best Hiking Trails in Chicago, Offering the Scenic Paths and Serene Landscapes
1. Starved Rock State Park
The 13 miles of well-maintained trails at Starved Rock, which is in LaSalle County and is situated on the south bank of the Illinois River, weave through 18 canyons and provide vistas of stunning waterfalls and rock formations, including the park's namesake, a 125-foot butte that towers over the river. All year long, guided hikes are offered, or you can go wandering at your speed.
2. Le Bagh Woods
This densely forested 5.7-mile circle is situated at the southern entrance of the North Branch Trail System, much like Chicago's very own Hundred Acre Wood. It's astonishing how peaceful the trail feels considering how close it is to the city as it winds through marshes, savannahs, and meadows while being shaded by giant oak, maple, and cottonwood trees.
The meandering Chicago River cutting through the scenery is one of its most attractive characteristics, along with the chance to see a variety of species, including owls, coyotes, deer, hawks, and others.
3. Chicago Lakefront Trail
Chicago's Lakefront Trail, which spans 18.5 miles, will take you from one point of the city to another. You'll see the skyline clearly as you travel past notable sites including Promontory Point, Museum Campus, and Lincoln Park. It is one of the best walks in Chicago.
It's also among the best options to exercise while taking in some of Chicago's most beautiful views. It is close to several furnished apartments in Chicago.
4. Swallow Cliff Woods
The Cook County Forest Preserve District manages this 800-acre nature reserve, which is well renowned for its 100-foot bluff and strenuous limestone stair workout, but there is also a variety of unspoilt terrain to discover.
The Yellow Unpaved Loop of 8.1 miles, which is a mixed-use stone and gravel route through Sag Valley, leaves from the Swallow Cliff Woods-South parking lot and is best for intermediate hikers.
One of Cook County's most remote locations, the Cap Sauers Holding Nature Preserve of 1520 acres has unspoilt wooded bluffs and ravines, marshes, and lovely prairies. The gorgeous road meanders through this wilderness area.
5. Indiana Dunes State Park
This National Natural Landmark, which is located on Indiana's only north-west shore, provides breathtaking views of Lake Michigan. Over 2,000 acres of beachfront, including hiking trails as well as dunes, make up the park.
Carl Sandburg, a poet and native of Chicago, said of the Indiana Dunes that they are "to the Midwest what the Grand Canyon is to Arizona and Yosemite is to California." It's a simple day excursion from Chicago as it's only a brief train ride or drive away.
6. Waterfall Glen Forest Preserve
The roughly 2,500 acres of prairies, savannahs, and forests in DuPage County's Forest Preserve District provide for the ideal daytime hike. There are 11 miles of clearly maintained pathways through turf and limestone that allow hikers to discover the beautiful regions of the preserve.
The cascade Glen pathway, a multi-use pathway made of crushed limestone, circuits through the whole park, pausing at a towering viewpoint over the Des Plaines River and close to a mild cascade (detour off the main roadway via the. 2-mile Rocky Glen trail to find it).
It is one of the popular hikes near Chicago. Additionally, keep an eye out for short, unmarked detours that lead off the main road as they will lead you through an amazing environment created by glacial activity during the previous ice age.
7. Devil's Lake State Park
If you're able and ready to travel up to Wisconsin, Devil's Lake State Park is believed to be a fantastic choice for breathtaking vistas and trails appropriate for hikers of all skill levels.
While travelling around the more than 29 kilometres of trails, you'll be able to take in the stunning rock formations that glaciers sculpted out, during the ice age. Explore the Balanced Rock Trail or the East Bluff Trail to reach some breathtaking sights in Chicago.
8. Ned Brown Forest Preserve
The 3,558-acre Ned Brown Forest Preserve, also known as Busse Woods, offers approximately 13 miles of paved paths through forests and marshes, as well as an elk pasture and one of Cook County's largest bodies of water for fishing, boating, and kayaking.
There are plenty of wildlife sightings along with several places to wander and unwind in old upland forests with lovely water vistas, many of which branch out from the main paved loop encircling the Busse Reservoir.
9. Midewin National Tallgrass Prairie
With the restoration of bison to the area in 2015, this National Forest Service grassland of 19,000 acres, south of Joliet, gained fresh attention, and visitor numbers increased for the chance to witness the herd in its natural environment.
There are roughly 22 miles of mixed-use paths in Midewin, with another 12 km designated exclusively for hikers. Watch for the abandoned bunkers that the U.S. Army previously used to store ammo. Among all the hiking trails near Chicago, this is the one to visit.
10. The Morton Arboretum
There are other occasions besides Christmas to visit The Morton Arboretum. The park is just as attractive in the spring when flowers are in bloom and there are 16 miles of mulched hiking trails that lead visitors through lush woodlands, wetlands, and tranquil prairies. The botanical destination puts on a stunning show of holiday lights, but it is also just as inviting in the fall and winter.
A relaxing half-mile stroll around Meadow Lake can be taken on a concrete route, or you can travel further into the forest on the Heritage Trail that ends at the appropriately named Big Rock, a 14-ton granite boulder.
11. Kankakee River State Park
After being settled by the Miami and Illini tribes in the 17th century, the Kankakee River has been a prized location for generations. There are 4,000 acres of property under protection within the park, which encircles the river for around 11 kilometres. It has campgrounds with cabins, power, and other amenities, and is a well-liked location for fishing, canoeing, hiking, and mushroom hunting.
A foamy waterfall is reached by the three-mile, partially paved Rock Creek Trail, which follows the trail's namesake creek through limestone canyons and wooded bluffs. For those seeking a greater challenge, there is also a moderate 10.6-mile walk along the river's banks that is primarily covered in trees and has hill climbs near its western end.
In conclusion, there has never been a better moment to reconnect yourself with fresh air than as the winter thaw gives way to spring and city people emerge from their blanket forts. Pack up your belongings, set up your GPS, and head off for a day excursion to one of these fantastic hikes close to Chicago if you prefer a trek with a little more peace than, say, the Lakefront Trail is as packed as Lollapalooza on any given good-weather Sunday. If you're looking for furnished apartments, do not forget to visit TheSqua.re for this purpose.
---
---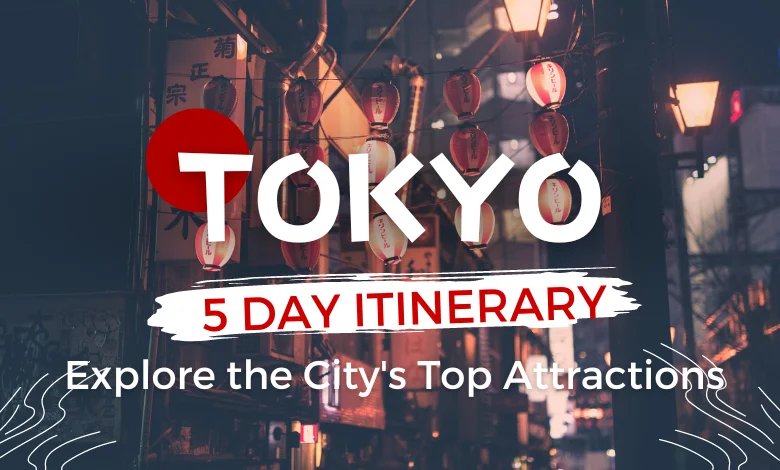 Tokyo 5 Day Itinerary: Explore the City's Top Attractions
Mugdha Kilnake
25 Aug 2023
Konnichiwa! Welcome to Japan's capital where ancient traditions seamlessly blend with modern innovation. I have recently had the good fortune of visiting this gorgeous city. And after enjoying a successful trip, can't wait to spill the secrets of my Tokyo 5 da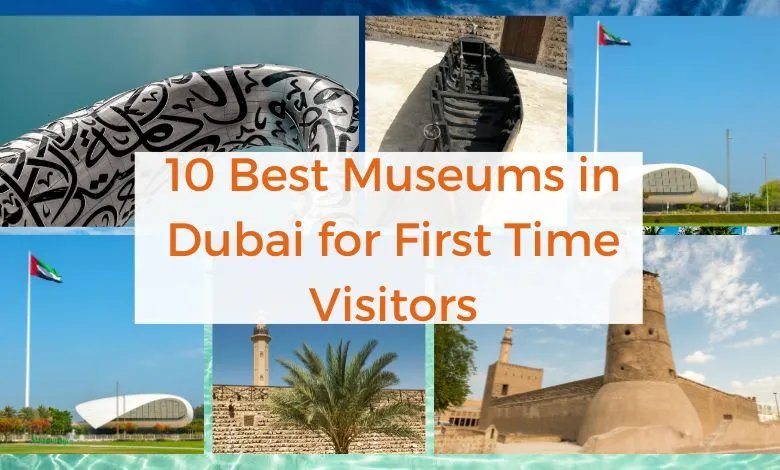 10 Best Museums in Dubai for First Time Visitors
Abhishek Kapoor
22 Aug 2023
Dubai is a city that marries tradition with modernity. It beckons visitors with its best museums in Dubai. These repositories of history and culture offer so much into Dubai's rich past and its promising future. We all know about the famous infrastructure and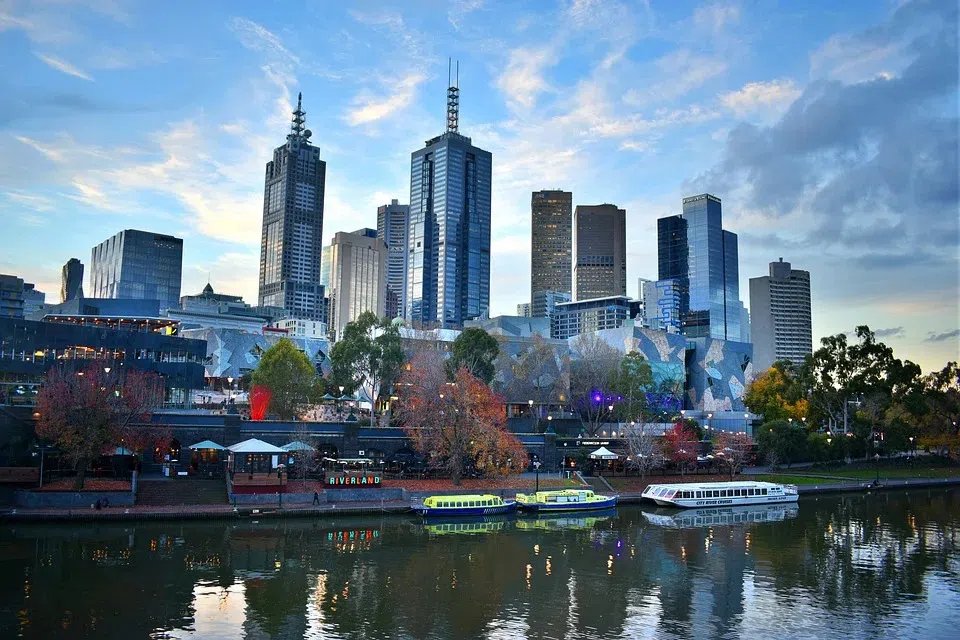 Incredible Travel Guide to Melbourne in 2023
The coastal city of Melbourne, the adoring capital of Australia's State of Victoria, is a vibrant oasis. Full to the brim with many landmarks, sunny beaches, museums, and other cultural essentials, you will be in your element regardless of whether you're here