Best Japanese Restaurants in London You Should Not Miss Out On
There is no denying that London is perhaps one of the most desirable places people all around the world want to settle in. starting from a vibrant and luxurious lifestyle to easy commutes, great people and places to visit. London surely checks all the right boxes when it comes to finding the most suitable place to live. In addition, it also has a number of job opportunities which can add to the vibrant lifestyle you have been looking forward to all your life.
Whether you are planning to study in London, come over for a vacation or find a new job here, there are plenty of things that will attract you to a place like this. With over 300 different language-speaking individuals here, the population of London is quite diverse. Each sector in this city comes with its unique flavour. Similarly, each of these groups of people has its own preferences when it comes to food.
Most recently, Japanese cuisine has been one of the most widely accepted cuisines in this area and for good reason. With the high demand, there are quite a few new Japanese restaurants opening up in London, each better than the last. With such a varied list of options, it might be difficult for you to pick out one that will aptly suit your preferences, along with offering great authentic Japanese food.
If you are planning a small evening outing with your friends and family or just want to find a staple restaurant to eat in while you are there, this article can be of help. Here you will find mentioned some of the best London Japanese restaurants that you have to try out. All of these establishments have been carefully selected after considering each one's reputation and consumer opinion in the market.
Perhaps the first name that comes to everyone's mind when talking about Japanese restaurants in London is Flesh and Buns. Best known for the fluffy buns, this restaurant is located right around Holland Park in Kensington. Made by the minds behind Shack Fuyu and Bone Daddies, this makes the perfect brunch spot for anyone who wants to enjoy a nice Japanese meal right after a long stroll in the park.
There are amazing options on the menu for more serious eaters who are looking to enjoy the ambience with a large group for late-night dinner. Covered in Japanese cartoons, all of which are illuminated by neon lights, a table near the back wall or in the elevated booth will be the ideal way to spend some quality time with your friends and family. As is evident from the name, all items on the menu mainly revolve around fluffy GuaBao buns and Japanese meats.
Most customers who have already been here had spoken highly of the quality and flavour of the dishes served, especially the Korean Fried Wings with spicy, sour sauce. Some other honourable mentions include the Crunchy Corn Tempura with citrus dressing and a local favourite, Grilled Broccoli with orange misu and BubuArare. You can also enjoy freshly hand-rolled sushi here if you are a fan of seared tuna with truffle oil.
For all large plates, however, you will have to order buns, which you can fill with your favourite meat from the options present, such as the crispy piglet belly, grain-fed rib-eyed steak or Portobello mushrooms. If you are not one for buns, you can also try the mains of hot stone rice and poke don. This is undoubtedly one of the best London Japanese restaurants you can find.
The elaborate décor, sky-high dining space and top-notch sushi are perhaps one of the main reasons why most Japanese cuisine enthusiasts know about this place. They essentially have two outlets in London, one on the 39th floor of the Heron tower and the other in Convent Garden.
If you are looking to take your significant other out or are planning an extravagant dinner with your friends and family, going to the Heron Tower outlet and enjoying London's skyline is perhaps the better choice. On the other hand, if you are just looking for a relaxed, convenient dinner, Convent Garden is perfect.
Here you can watch the chef cook charcoal anticucbos, which are basically Peruvian skewers in an open fire, while you enjoy the freshly made sushi rolls along with crafted drinks. You can also indulge in a share plate, for which the wagyu gyozas, soft pork belly skewer with a coat of butterscotch miso and a side of sweet Peruvian corn or the salmon ceviche are the best choices.
If you are here for sushi, you have to try the popular Samba London with fresh salmon, Hamachi and tuna. However, if you are not big on sharing, you can also order large plates of T-bone steak and black cod. For any special occasion, the Japanese Kobe and Wagyu beef ishiyaki are a must. Sushi Samba is perhaps one of the few restaurants that serve Kobe. You will surely love your time here.
Founded by the famous duo John Devitt and Shuko Oda, KoyaKo is perhaps one of the best London Japanese restaurants you can find on the streets of Broadway market. Although located on a corner of the street, this restaurant is quite easy to spot, mainly because of the long queues almost all the time. While you are waiting in line, you can order rice dishes or udon.
If you are there for a quick udon fix, you can choose to wait at the standing counter. However, if you are three for a meal, you will surely love the ambience they have created with the minimal and laid-back design language. You will get wooden tables with pull-out stools along with bright walls. This same idea is applied to the menu as well, making it concise and quite easy to choose what you want.
The main dilemma arises when it is time to choose a flavour for the udon dish, given the many options they have. They let you customize your udon with extra toppings like soybean, tempura batter, poached egg, wakame seaweed and prawn tempura. If you are there for a quick snack, the marinated and fried chicken kara-age is a must-try, along with the house slaw, which is made with Kohlrabi, seeds and apples.
Nevertheless, if you arrive here during the morning, you can indulge in their famous English breakfast done in Kama-Tama style. This order will include bacon and butter, soy mushrooms, and a raw egg on the side. From the regular menu, however, some top choices are surely the Ko Meaty, which is a slow-braised beef shin with chilli oil broth. Rest assured, with a short list of some of the best Japanese recipes, you will find KoyaKo quite impressive.
Located near the County hall, Hannah is mainly famous for its Fish and chips. While it might sound weird to anyone that Fish and Chips are the most popular dish at one of the best London Japanese restaurants, it is surely something you will never find anywhere else. Lunchtime orders mainly include the bento box, which is also a great hit, served with tempura sushi and wagyu.
However, all that aside, the evening omakase menu is what gives the owner and Chef Daisuke Shumoyama a chance to make an impression on his guests. Omakase literally translates to 'I'll leave it up to you, and Fish and chips are only one of the ways the chef will dazzle you. Look for a seat at the bar where the chef performs his magic and you will not regret it. Previously he worked at a two-star Michelin Mayfair Restaurant and is perhaps one of the very chefs who are trained at making puffer fish.
The seafood preparations of this restaurant are what most people line up for, especially the pillowy pieces of sea bass they serve. The Fish is picked from the Cornish coast, fresh and charcoal grilled until the skin is crispy. The presentation and plating are also things this restaurant perfects. For instance, you will get an assortment of sushi served on a stone surrounded by what looks like a mini-Zen garden.
What makes their Fish and Chips such a classic is how they fry the tempura monkfish enough to make the outer layer crispy and still have tender, juicy insides. This is served with wispy purple potato, vinegar crisps and scattered smoked caviar, all of which lay on a black tree brand. Shimoyana is also a certified sommelier, so you do not have to worry about anything when it comes to sake or wine.
If you are near 5th Raphael Street, you must visit Zuma, known for its stylish food and the perfect place for people with expensive tastes to hang out. This place is best if you are planning to celebrate your anniversary, propose to your significant other or impress your boss.
It's been about 17 years since chef Rainer Becker, the founder, launched this restaurant and ever since then, Zuma is surely one name every list of best London Japanese restaurants will have. It is truly the epitome of Japanese cuisine in London, and the range and quality of cocktails and food you can find here is still unparalleled in this industry. As per the conventional izakaya style, all dishes are brought in predicated successions all throughout the meal.
It starts with crisp squid, hinted with lemon and chilli, after which you will have grilled lamb chops mixed with hatcho miso sauce. The presentation and plating of each dish are so mesmerizing; ordering even the simplest of vegetable recipes looks absolutely breathtaking in Zuma. After all, this is Knightsbridge, so you can expect everything here to be done with a certain sense of precision.
While you might find a number of London's finest Japanese restaurants serving black cod and miso, once you have had it in Zuma, you will hardly like any of the others. The Fish is fresh and cooked perfectly, cutting up to perfect chinks, and a dip in the pale miso puree that comes with it only accentuates all the right flavours. If you have the budget and want to remember London for the best they have to offer, visiting Zuma is a must.
Located in an amusing neighbourhood right opposite the British Museum, Abeno is another place known for its Kansai-style Okonomiyaki savoury pancakes.
This place resembles more comfortable Japanese food than big meals, and people love it for exactly that. These pancake dishes contain spring onions, cabbage, raw egg, dough, and any combination of prawn, squid, chicken or pork you fancy.
The batter will be mixed right in front of you at the table and then poured onto your plate, where it will sizzle for a bit. By the time you are all done with the agedashi tofu they serve, the pancakes will already be ready to serve.
However, this is only after the plate is squirted with a fruity barbecue sauce and vinegar mayo, with scattered bonito flakes on top. These small but tasteful and important additions are what makes Abeno's food rather top-notch and have their guests coming again and again.
With such amazing names on the list, now you can easily find your top pick without having to try out every restaurant. These are 6 of the best London Japanese restaurants you will find, with each being better than the other. All of these restaurants are also easily accessible, but it is preferred if you make reservations before visiting, given the high demand for each.
While there are many other options you can find which are more easily accessible to you; if you are looking for authentic Japanese food, these will surely not disappoint you. Rest assured, they will offer quality service, top-notch food and an experience you will hardly be able to forget.
While visiting London, Serviced Apartments in London is the best option to stay in London for short term and long term stay both.
---
---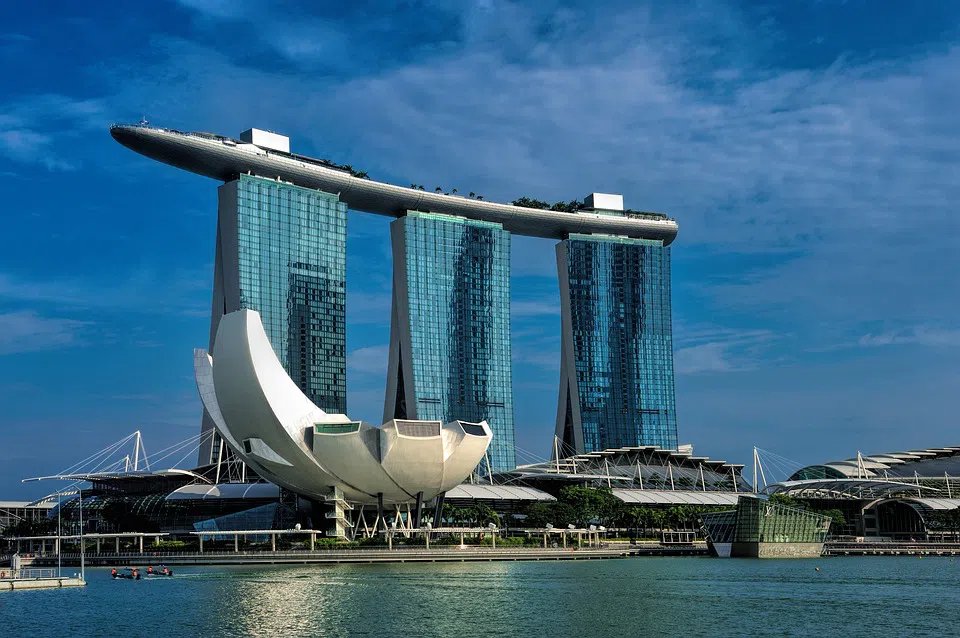 9 Best Neighborhoods in Singapore to Live With Family
Singapore is an economic powerhouse on the world's financial markets, this seems hard to believe if you look at the tiny island country on a map. However, the prosperity of this city-state is obvious when you first lay eyes on it in its glass and steel flesh.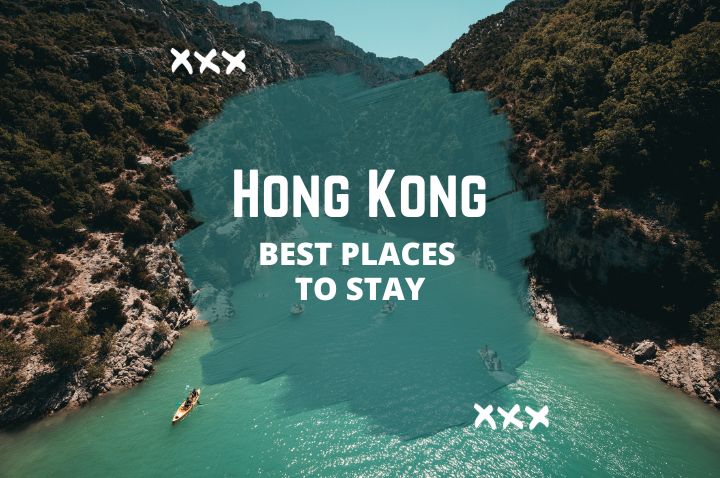 Best Places to Stay in Hong Kong: An Expert Guide
Are you seeking the best places to stay in Hong Kong? Hong Kong is one of the world's most impressive regions, offering a skyline dotted with glittering skyscrapers (8,000 and more at last count) and high quality of life. However, figuring out where to stay i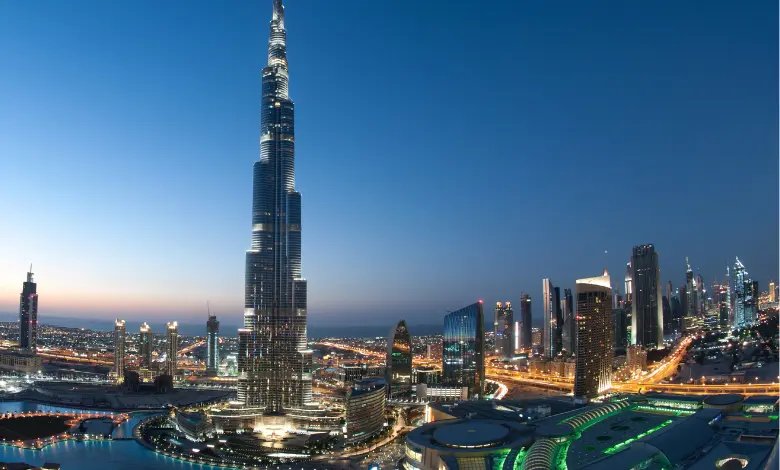 14 Interesting and Fun Facts about the Burj Khalifa
Abhishek Kapoor
08 Nov 2023
The Burj Khalifa is a work of engineering genius and a symbol of human aspiration. It is the tallest skyscraper in the world and dominates the city skyline, standing tall in the centre of Dubai. Beyond its imposing height, this architectural marvel is a tru