Best London Vegetarian Restaurants - Top 21
There are innumerable options available if you are seeking the best London vegetarian restaurants. Vegetarians were seriously deprived of quality options earlier in London although the restaurant scene has transformed like never before. Several popular joints now whip up delectable vegetarian dishes including quite a few vegan establishments too.
Best London Vegetarian Restaurants for Connoisseurs
Vanilla Black – Vanilla Black is known for its strategic location at Tooks Court in Holbom. The founders were apparently fed up with same vegan and vegetarian offerings at all major restaurants that they frequented. They did something about it and today, Vanilla Black whips up tantalizing favorites like celeriac profiteroles with raisins and dill.
Mildreds – Mildreds has been doing very well from the 1980s and has four locations spread throughout London today. The menu is packed with comfort food and interestingly offers a chicken Tandoori (mock) which is laced with tikka marinade and the beetroot and white bean burger also stands out, served with gherkins, red cabbage and aioli, neatly arranged in the brioche bun. Find this classic joint at Soho, Dalston, Kings Cross and Camden Town.
Farmacy – Farmacy has a fantastic portfolio of ice-cream sundaes and burgers and is fully vegan. The burgers are wonderfully crafted from black bean, millets and mushrooms. Find this premier restaurant at Westbourne Grove in Notting Hill.
The Gate – Check out the Seymour Place address of this mini-restaurant chain which is as pretty as a picture! If you are in Islington, Hammersmith or St Johns Wood, you will find branches as well. No matter the site of the brand, you can expect a fabulous vegetarian line-up including the highly recommended bean stuffed tacos which are spicy and the wild mushroom risotto cake.
Sugar – Sagar is all about whipping up the tastiest vegetarian food with optimum flavours and reasonable prices for company. This is a South-Indian themed vegetarian joint that is one of the top picks in London currently. You will love the delectable curries here along with the fluffy and comforting rice and top-notch dosa in addition to home-baked breads that will leave you hooked! The location is strategic at Percy Street in Fitzrovia and also Catherine Street in Covent Garden.
The Vurger Co – The Vurger Co is a completely vegan establishment offering plant-based items that will leave you licking your fingers! This joint is known for its fabulous burgers which are filled up with equally tempting patties, crafted from the finest chickpeas, aubergine and onion and other things like vegan cheese and more. This joint may be found at Shoreditch in Richmix Square.
Kin Café – Kin Café is located in Fitzrovia and has a relaxed and casual approach towards eating out. The menu is simple enough with delicious burgers and breakfast platters along with some spicy picks like chickpea curry. The Kin Café will help you truly unwind in a tranquil ambiance at Foley Street.
Buhler and Co – Buhler and Co is an ideal destination for those looking for exotic plant-based picks like ripe green avocado and crispy Halloumi. It is only a short stroll away from the famous William Morris Museum. Find this at Chingford Road in Walthamstow.
Rasa N16 – The Rasa N16 has always been a preferred spot for vegetarians ever since it opened its doors two decades earlier. The menu has been expertly crafted by expert Kerala Chef Das Sreedharan. He specializes in the meatless dishes that the Nair community is known for. Expect top dishes like dosas, poppadums and even the best homemade chutneys and pickles. Find this eatery at Stoke Newington Church Street.
Itadaki Zen – This Japanese restaurant at Kings Cross Road is one of the best London vegetarian restaurants. The menu is filled with popular choices like tempura, sushi and tofu delights aimed at wellness and healing. You may actually experience a health boost instead of piling on the pounds!
222 Veggie Vegan – The restaurant is located on North End Road in West Kensington and offers a unique location along with non-GM, low-salt and fat and majorly organic menu as its biggest plus point. Top picks include mezze, soups and seitan stroganoff in addition to the lip-smacking tofu cheesecake.
Wild Food Café – Wild Food Café has a vibrant menu that encompasses foraged, seasonal, colorful and locally sourced vegan eats. This eatery will be a boon for plant-based eaters. The Instagram lovers will love the artwork on a plate in a manner of speaking! The food is prettily crafted and so are the interiors while the overall vibe is focused on good health, leaving you free to dig into curried butternut squash and barbecued jackfruit or saffron pine nut mayo. Find this joint on Upper Street in Islington.
Leggero – Leggero is a casual dining den in Soho which ensures a vegan, vegetarian and allergy-friendly 100% gluten-free menu that specializes in offering Italian classics. However, do not worry about finding only beverages and salads since this restaurant serves up carbonara with avocado cream and asparagus toppings. And that is only a single example of its prowess! Find it on Old Compton Street in Soho.
Govinda's – Govinda's is positioned right beneath the Radha-Krishna Temple and is one of the oldest vegetarian restaurants in London. You will love the Thali menu offered here with several mouthwatering platters. You will love the traditional Indian delicacies that are based on vegetables, grains and lentils. The restaurant is presently available for takeaways while possessing a smaller outdoor seating zone likewise. The creamy paneer and peas is one dish that you should not miss by all means! The mango lassi is the big highlight here of course! Simply hop over to ISKCON London on Soho Street and find this wonderful vegetarian restaurant.
Mao Chow – The restaurant on Mare Street is tiny and the menu comprises select vegan Chinese dishes. However, the huge queues outside the restaurant in normal circumstances are indicators of how good the food actually is! The meals are packed with flavours and you will simply adore the chilli oil dumpling which sells out most days along with other enticing delights.
Spicebox – This is a popular curry house which offers tasty and mouthwatering vegetarian dishes. The restaurant initially began as a street food outlet and it travelled all around markets in London and major festivals before opening its full-fledged outlet. You will relish the flavoursome Bhajis on offer with green chilli, pink pickled onions, raita, dates and crispy onions with a dash of tamarind chutney as well. You will find a wide selection of beverages as well. Find this fabulous eatery at Hoe Street.
The Good Egg – The Good Egg also began life as a street food outlet, serving up tempting Shakshuka and it has now expanded into not one but three restaurants serving unique Middle East inspired cuisine. The menu draws from Tel Aviv in Israel but also has a touch of the U.S. and its Jewish bagel stores and Brick Lane as well. The influences all combine towards creating a spectacular combination of flavours and spices. The sandwiches are absolutely top-notch here. The menu is not completely vegetarian although the options on offer will delight you considerably. Try the whipped feta with aubergine jam bagel, nigella and sunflower seed dukkah. You can follow up with a babka French toast slice and also the Tahini shake which is as unique as it gets! You will find this establishment at Kingly Court, Kingly Street in London.
Tredwells – Tredwells offers more relaxed and casual fine-dining in the heart of London and has been built by Chantelle Nicholson, the chief patron. It is not fully vegetarian although the Vegwells tasting menu should draw your attention instantly. There are five sumptuous courses that commemorate the very best local British produce with fine flavours and novel combinations galore. Tredwells has seasonal menus on offer and you can choose wine pairing for a wonderful experience overall. It is located at Upper St Martin's Lane in London.
Mere – Nestled in Charlotte Street, Mere is a truly charming and elegant restaurant run by David and Monica Galetti. It is an amazing vegetarian dining den and while meat is served, the six-course vegetarian line-up is really impressive and will captivate true connoisseurs, particularly for its novelty. All six courses come within the tasting menu although the courses that will delight you include lentil ragout with roasted carrot, sea purslane and pickled celery. You will find novel cheese-based meals that come with quince jelly, whipped goat cheese and sourdough fused in a bowl for a scintillating treat! There are delectable wine pairings available too.
Temple of Seitan – Temple of Seitan is one of the top vegetarian outlets in London. The deep-fried Seitan delights are absolutely tantalizing! They are truly convincing substitutes for chicken. You will love the Temple Burger served with fries here. Get a Fairtrade Lemony Lemonade alongside. The Temple of Seitan app may be downloaded and you can find the Camden, Hackney and Hammersmith locations or even order from the Wandsworth kitchen or Ubereats, via Waterloo, Wood Green and Streatham.
Wulf & Lamb – Positioned on Pavilion Road right behind Sloane Square, Wulf & Lamb is a nice place to feast on comfort picks like burritos, burgers and chilies, while keeping dairy products, meat and eggs at bay. The terrace is a great place for outdoor dining as well. This joint remains open for up to 7 days every week. The plant-based Mac n Cheese is the top draw at this restaurant and is neatly baked with nutritional yeast, turmeric, garlic and mustard in cashew cream. The bubbling and delicious vegan cheese topping is the icing on the cake. Pair up your meal with the vegan Finca Las Moras Black Label Cabernet Reserve which will please you with its aromas of blackberry fruits, green pepper and dark chocolate.
If you are planning to land in the city anytime soon, make sure you book your serviced apartments in London well in advance. Find out the directions to these top restaurants and go on an eating spree by all means!
---
---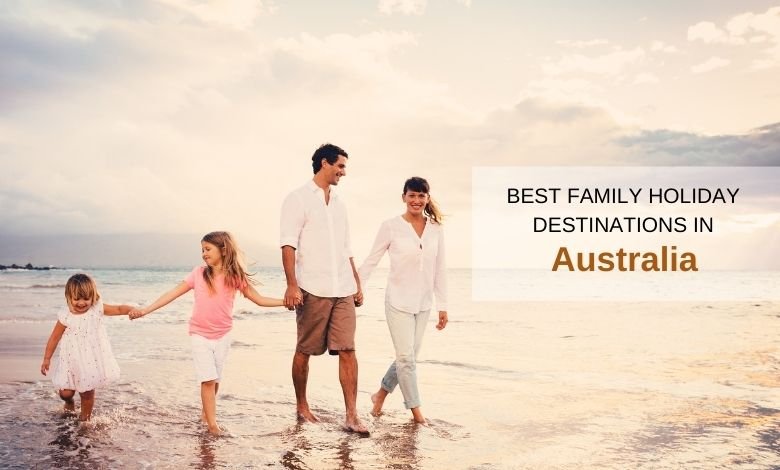 11 Best Family Holiday Destinations in Australia
Australia, with its vast and divеrsе landscapеs, is a trеasurе trovе of еnchanting family holiday dеstinations. From thе iconic cityscapе of Sydnеy, with its world-rеnownеd landmarks and pristinе bеachеs, to thе captivating wondеrs of thе Grеat Barriеr Rееf,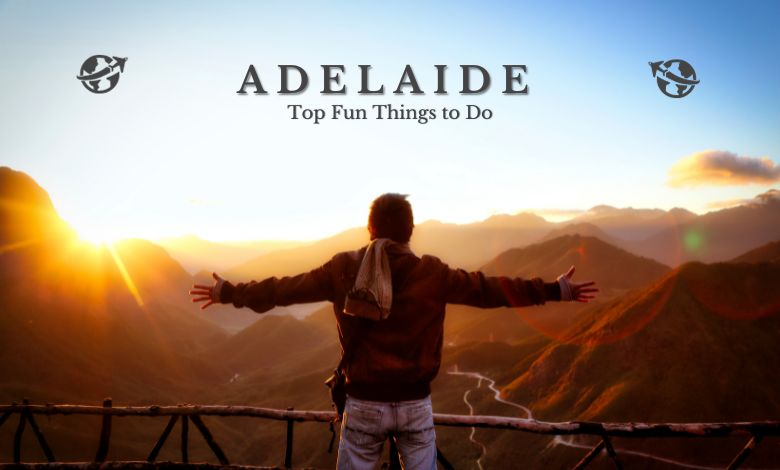 Top 11 Fun Things to Do in Adelaide for Adults
The attractive and fascinating capital of South Australia in Adelaide. Adelaide is undoubtedly one of Australia's top tourist destinations, thanks to its stunning riverbank setting, convenient access to beaches, relaxed way of life, and rich cultural diversit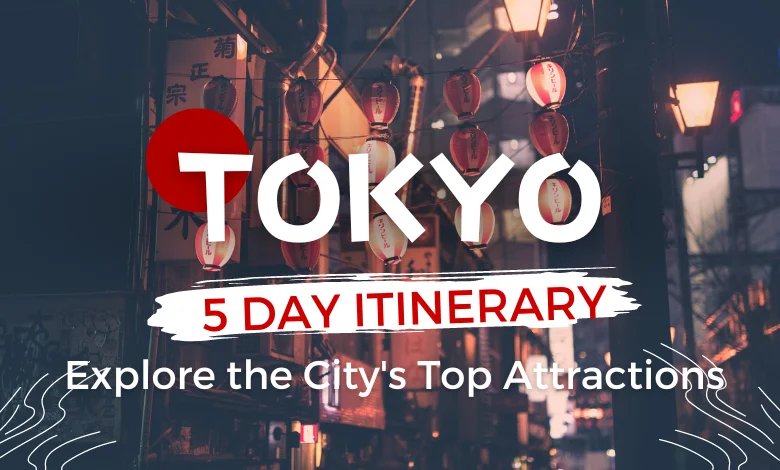 Tokyo 5 Day Itinerary: Explore the City's Top Attractions
Mugdha Kilnake
25 Aug 2023
Konnichiwa! Welcome to Japan's capital where ancient traditions seamlessly blend with modern innovation. I have recently had the good fortune of visiting this gorgeous city. And after enjoying a successful trip, can't wait to spill the secrets of my Tokyo 5 da