Best Restaurants to Try in Paris
The dining scene in Paris has changed drastically over the past few decades, presenting a kaleidoscope of high-quality food experiences, influences, flavours, and atmospheres in the city of haute cuisine, strict kitchen etiquette, and lively bistros.
Today, dining out in Paris may involve starting with a multi-course meal with a dramatic presentation for dinner and finishing with a steaming hot pita loaded with beef bourguignon for luncheon. Our list of the top restaurants in Paris features dishes that stand out among the crowd, from the traditional establishments that cannot be missed to the more recent and renowned dining spots.
1. Clover Grill
The Clover Grill, a chic restaurant by prestigious chef Jean-François Piège, is a favourite with the media and fashion crowds. It is a contemporary French steakhouse that is equally suitable for an official lunch as it is for a leisurely dinner with buddies. The chef discovered a place with enough area for two dining rooms and a special meat cabinet. Fillet, prime rib, or a burger made with beef are the obvious highlights here, but don't ignore the inventive beginnings like tomato tartare with straciatella and basil or a "wild sea bass gravlax" with dill and lemon.
Delicious braised prawns and regional seafood are available, along with a selection of sauces. Whatever you do, ask for the churros as sweet treats because you'll be daydreaming about them long after you leave the restaurant. Many furnished apartments in Paris are located nearby.
2. Substance
Substance gives the slumbering 16th arrondissement a welcome jolt right out of the gate. In the evenings, customers should be prepared for a laid-back but discerning gastronomic audience; these patrons are either knowledgeable about Chef Matthias Marc's credentials, champagne lovers, or inhabitants of Western Paris. With more than 180 cuvées from small producers and popular houses, the champagne selection is the main attraction here.
Substance, which is named after a glass of premium champagne, is the one and only restaurant in the city that serves the "Jacques Selosse Initial Brut cuvé." You could eat things like potato emulsions with pickled onions and trout eggs, cannelloni with goat cheese and beets, and many other plant-based meals.
3. Allard
If there ever was a fitting, if archaic, name to describe a classic gourmet bistro, Allard is one of the last of its kind. Mimi Thorisson explains beauty is present here, both in the setting and the food. The duck served with fresh green olives is absolutely delicious. The preparation of the frog legs, duck foie gras, and poached turbot is proper and without extraneous or unwelcome flourish.
4. Epicure
There is no denying that this restaurant has three Michelin stars, as evidenced by the white tablecloths, impeccable service, stylish decor, and impressive menu. The nicest tables are located by the window that looks out onto the interior garden of the hotel because the dining room is large and open.
You may concentrate on an almost religiously-like dining experience because both the music and talking are kept to a minimum. Dive into the fussy Frenchness of everything, however, once Eric Frechon's main dish is put in front of you, you won't even notice the decor.
5. La Tour d'Argent
This is featured as one of the greatest restaurants in Paris. The 16th century saw the construction of this Seine-facing paragon of French cuisine, but soon it transformed at the beginning of the 19th century into the restaurant we know today. La Tour d'Argent is the perfect venue to let the chef handle the cooking. Or, if surprises aren't your thing, choose the multi-course meal, which features both the chef's recipes and classic cuisines from the eatery's heritage that has been modernised by a 'Meilleur Ouvrier de France', Yannick Franques.
The wine cave contains 300,000 bottles, and there are 15,000 distinct references, so this is unquestionably the place where wine aficionados should go. Look through the pictures and news articles of all the famous people who have eaten at the restaurant, from Angelina Jolie to JFK, while you make your way to the lift.
6. Benoit Paris
The cuisines from this venerable cafe, which first operated in 1912, appear like still-life photographs from the Time-Life "Foods of the World" series, like a memory capsule to your first vacation to Europe.
Consider dishes like butter, garlic, and parsley-bathed escargots, pâté en croûte, cassoulet, 'seared scallops with leeks', 'Scottish salmon with Béarnaise sauce', the ideal cheese meal course, and even the delicious crêpes Suzette.
7. Septime
The excellent, imaginative, plant- and vegetable-inspired cuisines that are served to start meals in this cosy yet understated Scando-inspired setting change over the course of two weeks. However, regardless of the high standards of the meal, this is exquisite dining without the showmanship or hubris of the chef cult. It is typical to see a combination of both cooked and raw foods (prepared using different techniques) on the same platter because Grébaut is a genius at bringing out the flavours in every item and toying with texture.
8. Le 52
A gathering place for Right Bankers and residents of the 10th arrondissement who enjoy the availability of the neo-brasserie style that Charles Compagnon cunningly established. These are serious diners who value their meals as much as a good time and the security of knowing their servers.
They—and the occasional visitor from outside the area—continue to visit because of the menu's limitless diversity, which is changed at least once every month. You may also find fowl, sardines, root vegetables like the tasty Jerusalem artichokes, and fish in addition to more traditional meat cuts and seafood, which may make for a tasty yet inexpensive supper.
9. La Coupole
La Coupole, a fair tribute to the Art Deco era in Paris, has witnessed its fair share of notable Parisians. On the deck, Patti Smith was playing the guitar. Richard Miller joined us for breakfast. James Joyce, Marc Chagall, Henri Matisse, and Jane Birkin all frequented this restaurant for lunch. The cuisine features standard French brasserie fare with a heavy seafood emphasis. With either of the seafood dishes, ask for a side of buttered whelks or winkles, which are equally as tasty as they are appealing to the eye.
10. L'Avant Comptoir
The purpose of this odd well-attended establishment is to fill up on the top-notch finger dishes. Despite the menu occasionally changing, items like fried parmesan cheese puffs, ham croquettes, artichokes, cured ham waffles and boudin noir macarons are nearly always available.
11. Bistrot Paul Bert
After a meal, there is no escape from a food coma. From the seasonally available "Côte de Boeuf for two" and "plump white asparagus" to their distinctive 'big-as-your-head steaming-hot soufflé' or 'praline-buttercream-filled Paris-Brest pastry', this is a heart-stopping traditional French feast at its best. Naturally, there is tartare as well as a golden egg with black truffle shavings. The $25 double-course prix fixe for lunch is a great deal; for dinner, you can choose à la carte or follow the same formula.
There is so much to see in Paris, the global centre for culture, gastronomy, fashion and art. While you explore the 'City of Love' don't forget to stop by some of the above-mentioned restaurants. If you are wondering about where to stay in Paris, check out the wonderfully furnished apartments in the city at TheSqua.re.
---
---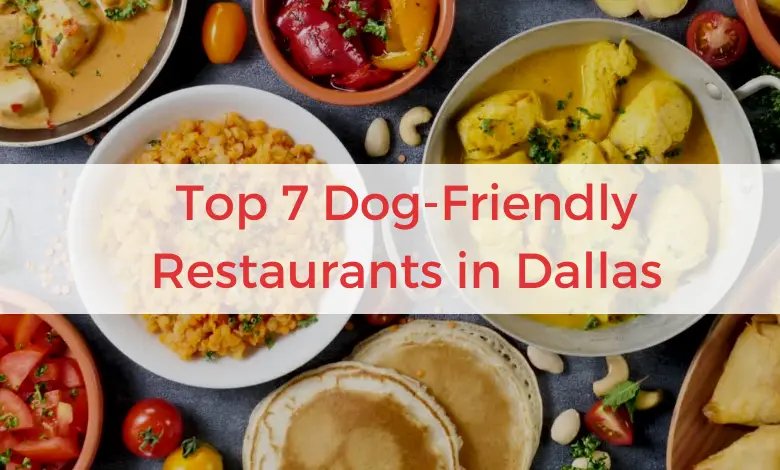 Top 7 Dog-Friendly Restaurants in Dallas
Mugdha Kilnake
07 Sep 2023
Looking for a restaurant in Dallas where you can eat while bringing your dog with you? There are places you may go if you're in the mood for breakfast, pizza, pub cuisine, or bistro fare, and your furry friend is more than welcome to join you. Dallas residents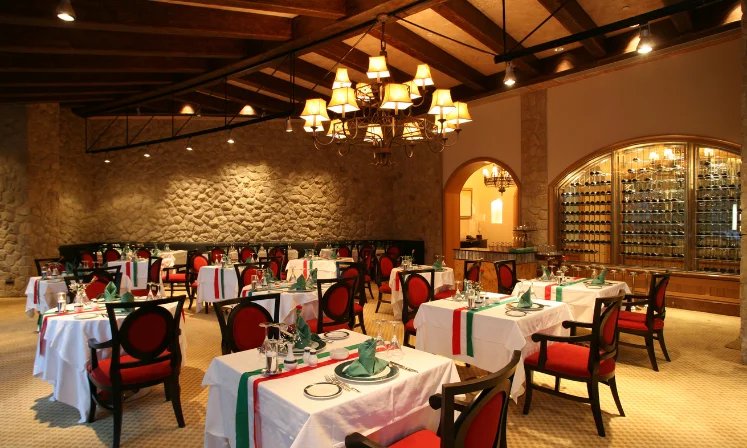 Best Restaurants to Try in Lisbon
Lisbon is a city that changes its hues quickly in Europe. When you go during this time, you can glimpse the future while also being completely immersed in the past, from the hypnotic Atlantic-blue azulejo-tiled façade to the undulating alleys cobbled with hand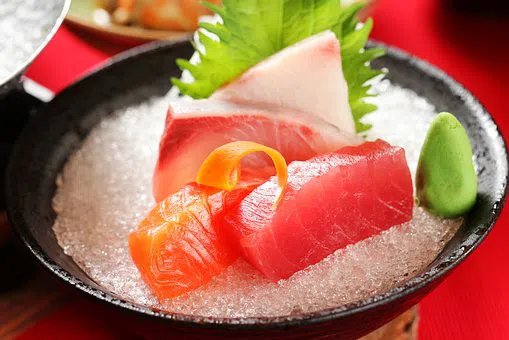 Tokyo: Finding the Most Authentic Japanese Food
Tokyo is one of the most populated cities in the world and as such has a vast amount of attractions to experience and enjoy. However, the main Tokyo attraction for locals and visitors alike is very simple. It's eating! Tokyo is a foodie paradise with over 16
1 Comments

sushant
Great job on your blog post! The content was well-structured, and I found the headings and subheadings to be helpful in navigating the information. I appreciated the clarity of your explanations and the relevant examples you shared. To gain further insights,

click here

.
---