7 Best Travel Gadgets And Accessories For the Trip
---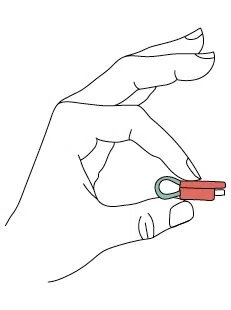 1. InCharge – The World's Smallest Keyring Cable
We are using our smartphones more and more, whereas our battery bars disappear faster than ever. Anyone with this problem have tried bringing their charger around with them – just to lose it and having to buy a new one every week, or even buying rechargeable power-banks that we either can't be bothered carrying around, or end up forgetting to charge. With the world's smallest keyring cable inCharge is one of the best travel gadgets which provide the easy way to charge your phone on the go. The keyring cable magnetically snaps onto your keyring so you don't have to struggle getting it fastened or loosened – truly an effortless solution to always having a charger on you.
2. Amazon Kindle Paperwhite
Although Kindle is one of the best travel gadgets, the Kindle Paperwhite has taken something good and made it even better. With Paperwhite it feels like you're reading on paper and there is therefore no glare in bright sunlight – making it perfect for a sunny travel. Paperwhite also works in the dark with its built-in front lights that makes a comfortable night time read. The best feature of the Kindle Paperwhite is probably that you don't have to worry about charging it all the time. One charge can last up to six weeks, based on half an hour reading per day.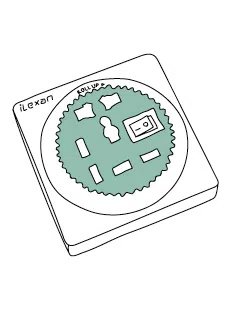 3. Intelligent USB Charger Hub by iLexan
Charging your devices and gadgets has never been easier thanks to iLexan's Intelligent USB Charger Hub. The charger has no less than four USB ports which all have the latest UCS intelligent charging one of the most useful travel gadgets which have the cool feature, meaning that it can detect and identify each device you plug in, thus optimising the power and charging to each device. The compact design makes it ideal for travelling and what's even better is that the universal socket is compatible with UK, US, European and Korean plugs. Available in yellow, green or blue.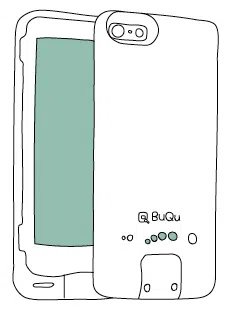 4. BuQu Tech PowerArmour Case
The name isn't easy to say or remember but the feature is simple – this iPhone 6 case doesn't just protect your phone from scratches and broken screens, it also provides back-up battery power for your phone when you are on the go. Anyone who owns an iPhone knows how handy this is. The back-up battery can give your phone a full recharge when charged, and there's an LED light in the case that indicates how much battery it has left.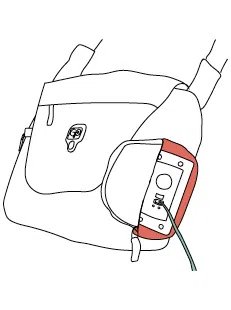 5. GoPlug Powered Bag with Built-In Ports
Travel in style has been replaced by travel with power with the GoPlug Powered Bag. This travel gadget collects energy through its solar panel and provides a never-ending supply of power when plugged in. To get a grasp of its power; the lithium polymer battery can store enough energy to fully charge a smartphone 18 times. The GoPlug Powered Bag has a rotating power station, three USB ports, one USB-C port, one 12v DC port, and one 120v AC port so anything you might need to plug in can be plugged in. And no need to worry if you're in London or another rainy city – the bag comes with a rain cover to protect all your devices. Ideal for long flights or train rides.
6. Kensington ComboSaver Portable Notebook Lock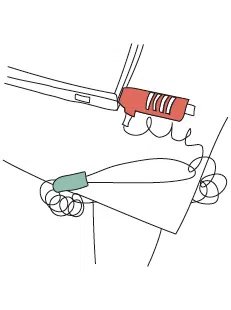 Anyone who has ever had their laptop stolen knows the hassle of getting their hands of a new one – and even worse, the trouble of not having backed up the most important data on it. In a world where our laptops are a big part of our worlds, we really should show them the love they deserve. Kensington has been making notebook security systems for years and this lightweight model doesn't take up much space in your bag, nor does it bother you on your desk. Simply choose your combination and plug it in to your laptop, and your laptop is safe. Ideal for hotels, shared or student accommodation.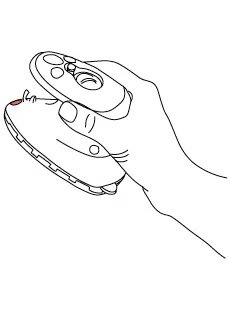 7. SteamFast SE-717 Home And Away Mini Steam Iron
This travel steam iron is only slightly larger than a computer mouse and is extremely useful travel gadgets for business travellers or anyone who wants to look smart on their travels. The mini travel steam is super compact and offers a surprisingly high quality ironing for its size. The 420-watt motor heats up in only 15 seconds, has various temperature settings and a small water tank.
---
---
Leave a Reply
Your email address will not be published. Required fields are marked *