Brooklyn - What You Need to Know Before You Go
---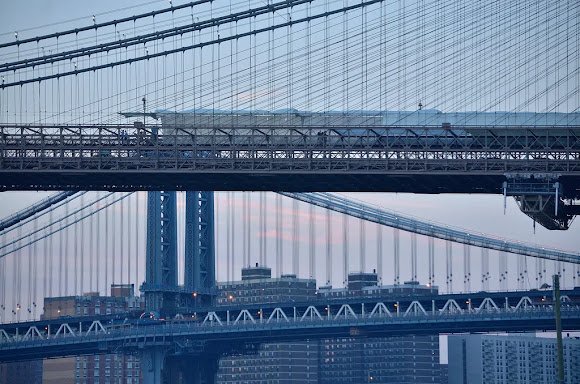 New York is one of the most fabled, most visited and most talked about cities in the world. A major player in just about every industry, from finance and high tech to fashion and the arts, the Big Apple is both a tourist favourite and an important centre for commerce. All things considered, it is of little surprise that New York is visited by almost 70 million people each year - with tourists flocking to see iconic landmarks like the Statue of Liberty or the Empire State Building and business travellers seeking to gain insights on the notorious Wall Street financial district. When most people think of New York, they inevitably picture Manhattan, with its iconic skyline and world-famous locations. However, increasing numbers of people in recent years have sought an alternative, arguably more authentic experience of New York by branching out from Manhattan and exploring the other four districts of the city. Of these, Brooklyn has garnered a reputation as a cultural melting pot - a city within a city that not only offers access to New York's most famous landmarks but also hides plenty of attractions of its own.
However, whilst Brooklyn is becoming more and more popular as a destination in its own right, those planning a visit to the district may find the different neighbourhoods are less familiar to them than those of Manhattan. This can often make planning a trip a little more challenging, as no one wants to spend a trip in a neighbourhood that doesn't cater to overseas visitors. Of course, there are also other factors to consider when planning any trip to the US, including any visa requirements and what sort of accommodation will be most suited to the needs of a particular group. The following guide aims to provide a little information on Brooklyn, with the aim of helping travellers to better plan their trip.
Visas
The US is notoriously strict when it comes to visas and immigration, so it is essential to ensure the correct documentation is in place before travelling. UK citizens visiting the States for a holiday of up to 90 days can apply for a visa waiver, known as an ESTA. These are applied for online and cost around £15 per application. If approved, they are valid for multiple entries for up to two years. In the event that a UK citizen is ineligible for an ESTA - which can be due to a variety of reasons - then a B2 visa will need to be applied for, details of which can be found on the US consular website. Likewise, anyone planning to work in the US will need the relevant visa - which usually requires sponsorship from an American employer.
How Safe is Brooklyn?
Safety is a concern often raised with regards to American cities, as years of Hollywood movies and sensationalist news has led to the inaccurate notion that many cities experience high crime. Of course, any city has good areas and bad and
New York is certainly no exception. It should also be considered that Brooklyn covers a huge area - in fact, it was originally considered an entirely separate city from New York. It has plenty of affluent areas, fashionable social neighbourhoods and places that cater to tourists. Typically, Park Slope, Bensonhurst, Kensington and Borough Park or anywhere else in the south-west quadrant of Brooklyn are very safe and have comparatively low levels of crime. As with any big city, diligence is always advised but visitors to Brooklyn will find it no more dangerous than Manhattan.
What to Pack – Weather in Brooklyn
Having dealt with the necessary paperwork, it is then time to start thinking about practicalities - namely what to pack. New York weather varies dramatically throughout the year, so it is important to dress for the season. Typically, summers can be very warm in the city, with low levels of rainfall from June to September and temperatures often exceeding thirty degrees. Of course, New York is famous for cold winters, with snow likely in late December to early January. Temperatures at this time of year can drop below freezing, so it is advisable to pack plenty of warm clothing. Autumn is also a popular time to visit New York, as the heat of summer begins to pass but the harsher winter weather is yet to arrive. Typically, the temperature is between fifteen and twenty degrees at this time of year, though there is frequent rainfall.
Where to Stay in Brooklyn
Brooklyn covers an area of some 180 kilometres, with some 66 different neighbourhoods. Each offers its own distinct ambience and social landscape - whilst some are purely residential, others are centres of entertainment and cultural attractions. Equally, there are areas of industrial and commercial importance. This means that those visiting Brooklyn will need to consider the reason for their trip and put a little research into whereabouts to stay. Most first-time visitors, or at least those who plan on making frequent excursions into Manhattan, will more than likely want to base themselves in one of the neighbourhoods to the south-west of the district. Not only is this area of Brooklyn one of the most affluent and tourist-friendly, but it also offers excellent transport links to the other districts, including Queens, Staten Island and Manhattan. Of all the neighbourhoods in the area, Downtown is arguably the most popular of all as it provides plenty of great attractions and is a great place to experience Brooklyn's distinct cultural atmosphere. It is also close to the suburbs of Brooklyn Heights and Williamsburg, meaning there are plenty of options when it comes to accommodation. These neighbourhoods also provide easy access to Manhattan, being just across the East River from the Upper East Side and Midtown.
Accommodation Available
Of course, when choosing where to stay there is more to consider than the best neighbourhood - the format of accommodation can also be the difference between an average trip and a truly memorable experience. Brooklyn, particularly Downtown and Brooklyn Heights, is a popular location for tourists to base themselves and also one of the main commuter areas for those working in Manhattan. However, whilst there is an abundance of hotels and guesthouses available, particularly along the lower East River, many people find that this offers a subdued experience of Brooklyn and instead opt to spend the duration of their stay in a private apartment. Private lets offer visitors the chance to experience Brooklyn like a local, in their own home-from-home environment. These properties also include kitchen facilities, which opens up a myriad of options when it comes to self-catering. Those seeking an even higher level of convenience also have the option of serviced apartments in Brooklyn, which offer the additional benefits of room cleaning, reception and concierge services where available. What's more, reputable serviced apartment providers like TheSqua.re can provide information and support to take the uncertainty out of booking - offering advice on the best neighbourhood and properties for a given trip.
Transport in Brooklyn
Brooklyn is extremely well connected to wider New York thanks to the city's excellent public transport network. Whilst there are extensive bus routes across the city, most visitors will find they can use the subway for almost any journey. Brooklyn has several lines connecting it to Manhattan and Queens, with some lines running from the coastal neighbourhoods, such as Coney Island, right the way through Manhattan and into the Bronx. Trips on the subway can be paid for using the Metro Card, which can be charged pay-per-ride, offering savings on bulk purchase of tickets, or an unlimited seven-day pass, which costs around $33. Those travelling in and out of JFK airport will find they can easily find a route on the subway, but also have the option of taking one of the private shuttle buses. Of course, New York is also famous for its ubiquitous yellow cabs and taking a ride in one of these is arguably an essential experience of the Big Apple!
Budgeting for Brooklyn
New York has a reputation for being one of the east coast's most expensive cities - however, this depends on a number of factors. For example, Manhattan is considerably more costly than the four other districts - which is just one reason why many people choose to stay in Brooklyn. Naturally, expenses will always depend on lifestyle, but estimates show that Brooklyn is around 20% cheaper than its more famous neighbour for basic living costs. In terms of practical savings, an average meal at a Manhattan restaurant costs around $80, whilst the equivalent across the river in Brooklyn will be closer to $70. Similarly, the monthly cost of gym membership will be between $10 - 15 cheaper in Brooklyn.
One of the great things about New York is that many of its most famous landmarks can be enjoyed for free. One favourite trick among holidaymakers is to take the Staten Island ferry - a free transit that offers spectacular views of the Statue of Liberty as well as the Manhattan and Brooklyn cityscapes. There are also several other free things to do in Brooklyn, such as visiting the Botanic Garden, walking the Brooklyn Bridge or visiting the Brooklyn Museum on the first Saturday of the month. There are also plenty of pop-up bars and no-frills restaurants that offer great value when compared to the fine-dining establishments of Midtown or Brooklyn Heights. These things considered, a trip to Brooklyn doesn't have to break the bank.
Whilst this has not been an exhaustive guide on how to prepare for a trip to the Big Apple, it should provide readers with a gentle reminder of some important administrative considerations, as well as what sort of accommodation is on offer in Brooklyn. No one wants any additional stress when undertaking a trip, planning in advance can help reduce the chance of any surprises and ensure travellers have an idea of how much they will need to put by for spending.
---
---
Leave a Reply
Your email address will not be published. Required fields are marked *