Business Events in New York 2019
---
New York City continues to be one of the most popular places to do business on the planet. It's a bustling, expensive, competitive city but it continues to attract entrepreneurs and some of the best business minds and companies from around the world.
It's no surprise that some of the top business events take place in the city every year. Events that people who want to succeed in business want to attend.
Find your short term rentals in Manhattan, book your flight and arrange your tickets for some of these popular NYC business events.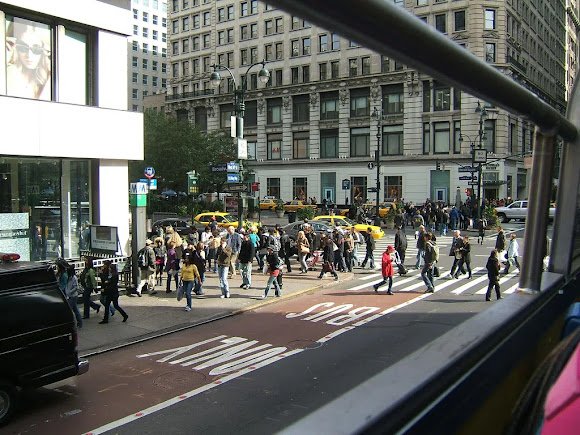 World Business Forum
This takes place every year in the major cities of Europe, Asia and the Americas. This November it will be arriving in New York City for two days in the David H. Koch Theater at the Lincoln Center.
Organised by the World of Business Ideas (WOBI), the aim of the forum is to bring together top people from all corners of the business world to discuss, well, business.
Visitors are inspired by the people who have succeeded in their fields before them, people who are not just CEOs, but entrepreneurs, thinkers, artists and even successful people from the world of sport.
The World Business Forum tries to block out the unessential information that we are burdened with today, encouraging speakers to concentrate on relevant issues to inspire creative thinking. If you attend one networking event this year, make this the one.
Small Business Expo
If you are a small business owner, an aspiring entrepreneur or just looking for ideas for your next venture then attending the Small Business Expo may well be a good career move.
As already mentioned, New York is a city that is bursting with entrepreneurship and new innovators are attracted here all the time. It may be a city that on the outside screams 'big business', but underneath the flashy exterior, it is a city built on the success of small business. Small business and entrepreneurial endeavours are the lifeblood of the NYC business ecosystem.
Not only that, new businesses are arriving in the city every day!
New York boasts talent, tech and resources in a high octane environment. Ideal for the startup and an ideal base for the Small Business Expo where you can join thousands of other like minds.
It takes place on 5 June at the Jacob K. Javits Convention Center.
New York City Job Fair
You may have found the perfect luxury apartments in NYC for rent, but in order to afford them, you're also going to need the perfect job.
If you haven't found it yet then starting off the year with a visit to the New York City Job Fair might be a sound way to spend your time.
Taking place on 28 January at the Stewart Hotel on Seventh Avenue, this is a free event that is open to people at all stages of their career. Whether you're just starting out in your career, back after taking a break or you've already reached the top and fancy a change, this is the place that could change your destiny.
The employers attending range from small local businesses to major corporations and they lay themselves bare so you can make the right choice as to what job is right for you.
If you've sent your CV to hundreds of employers and not got a response, why not attend an event that will allow you to meet hiring managers face to face?
Network Nite | Speed Networking Event
If you're a newbie in New York City then meeting useful contacts is going to be an essential part of making a success of your move. Speed networking is a great way to meet a lot of useful people, very very quickly.
If you've never been speed networking before then it's a little like speed dating, except you're looking for business compatibility instead of mutual attraction.
It takes away the more formal aspects of business networking and just gets down to the nitty-gritty, the conversation as to whether you have found somebody useful to keep in your contact list. If not, what the hey, you've only got to wait five minutes until you speak to the next person!
For people you do want to meet in the future, all you have to do is mark down their name and the organisers will send you their full contact details. Failing that, you can stay for the after event drinks and discuss details for yourself.
This event takes place in January at the 212 Steakhouse on 53rd Street. Make sure you take plenty of business cards!
---
---
Leave a Reply
Your email address will not be published. Required fields are marked *