BUSINESS TRAVEL SHOW 2015 - A REVIEW
---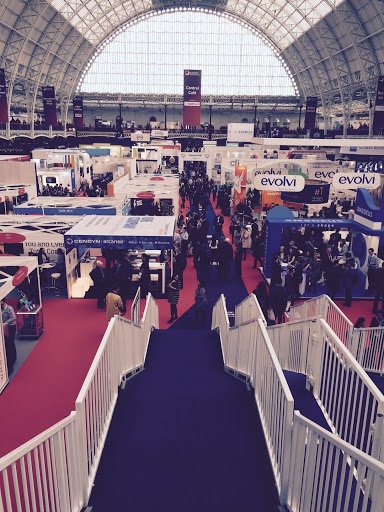 The Business Travel Show in London is Europe's largest with over 250 exhibitors and 6,500+ industry professionals attending the event. This year, BTS took place in Kensington Olympia and apart from the chocolate overload that everyone experienced, the event gave valuable insights to our industry, current news and trends and the future of business travel.
When we entered the venue, we were instantly surprised by how big and buzzing it was. Agents and suppliers within our industry, airline and train companies as well as hotel providers filled up the entire ground floor. Some stands really stood out with chocolate fountains, cocktail bars and interactive marketing activities and some exhibitors took it to another level with matching outfits and balloons.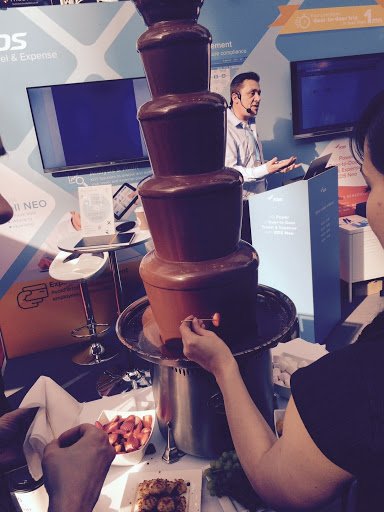 The upstairs technology exhibitors provided insights to latest technologies and features within the travel industry. We had great discussions about everything from apps and website development to increasing user experience and gaining trust from customers via technology. One exhibitor even had a magician that gave us a good laugh!
We got some great ideas to stuff we can implement in the future to make browsing our website even more fun and engaging and we predict positive technology changes.
The future in business travel is already here and we saw ourselves engaging in conversations that never even crossed our minds before - the fact that ecommerce softwares can manage expenses online, use intelligent technology to customise products and offers especially to you and automise even the most challenging tasks is a super exciting development. It truly demonstrates how this industry is expanding and getting bigger than ever.
Although many airlines and hotel providers exhibited, we were really impressed by the amount of serviced apartments companies that were present as well. Customers and providers are increasingly starting to recognise serviced apartments as an option rather than hotels and we are proud to see how the market is ever-expanding.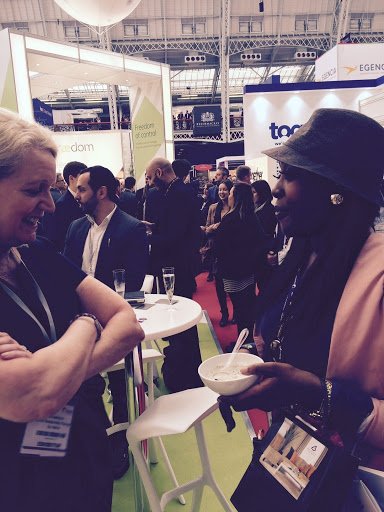 Attending the Business Travel Show is a fun and educational experience as well as being super exhausting because you're on your feet all day, meet so many new people and get countless of new impressions and ideas. It's the good kind of fatigue where you know you've gained a lot of knowledge when you hit your bed at the end of the day. Although we did enjoy the chocolates and prosecco, we would still enjoy this event just as much without it.
We look forward to seeing you all again at BTS 2016!
---
---
Leave a Reply
Your email address will not be published. Required fields are marked *