Cakes & Tinsel: Your Guide to the Best Christmas Cakes and Decor in Singapore
---
If you're looking to deck the halls and trim your tree, as well as get into the Christmas spirit with some sweet treats, then look no further than this guide to the best Christmas cakes and decor in Singapore. You may be far from home this year but that doesn't mean you should give up your festive cheer and the traditions that make this time of year oh ho ho so special. Singapore offers up plenty of options when it comes to yuletide decoration and dining, you only need know where to look.
Christmas Cakes in Singapore
Saccharine treats can be found all over Singapore come Christmas time, so think up your favourite Christmas cake and you can guarantee that you will find it somewhere in the city. The options are endless but here's just a few to get you started with…
Goodwood Park Hotel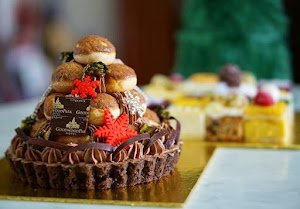 Decadent doesn't quite do the Christmas themed cakes at Goodwood Park Hotel justice. Last year the hotel offered up a rich, whiskey profiteroles tart that went down incredibly well with hotel guests and visitors to the restaurant. Expect a lavish nod to Christmas this year too and keep your eye on the menu for the return of the festive cake that is sure to wow you into a sugar coma.
Regent Singapore
The Regent Singapore likes to keep things traditional with subtle twists, so expect nothing short of surprising when you choose the Christmas cake on the menu here. A yuletide log flavoured with unexpected pairings is the favourite, so opt for a slice with your coffee and open your tastebuds to new possibilities this festive season.
Ritz Carlton Bakery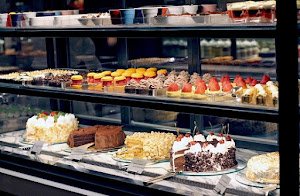 Cake does not get much better than the offering at the Ritz Carlton's Bakery in Colony. All the seasonal favourites are included in the sugar packed list, including a traditional yuletide log constructed of indulgent praline cream and a delicate almond sponge with plenty of flavour.
Decorations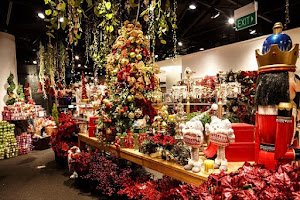 Part of the festive fun is always decorating your own home with glitter, baubles and tinsel and Singapore residents are no stranger to this yuletide tradition. That's probably why there are so many options for Christmas decorations in Singapore. Look to stores Metro, Robinson's and Crate & Barrel for sparkling trinkets and twinkling Christmas lights, as well as the home decor go-to, IKEA to fill your home with the festive spirit this year.
---
---
Leave a Reply
Your email address will not be published. Required fields are marked *