Canary Wharf: Discovering the Character in the Concrete Jungle
---
London is a city that is known for its depth of history and culture, its winding streets and historic buildings lining the busy streets. Outside of the city centre, however, London's main business and financial hub is much more of a concrete jungle than a quintessential British experience. Home to some of the world's most powerful businesses and the country's tallest buildings, Canary Wharf can quickly be overlooked as nothing more than a sleek business area, filled with suits, cell phones and power lunch destinations.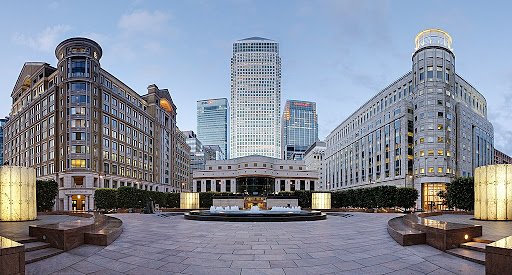 Although Canary Wharf is a clean and contemporary financial hub, it certainly is not devoid of character and culture. Much to the contrary – this part of London has done an exceptional job of developing rapidly whilst maintaining its docklands charm. If you are looking for serviced accommodation in Canary Wharf for a corporate stay, read on to find out the best ways to discover this area's character.
Museum of London Docklands
Sitting on the North Dock, this museum is the best way to get up to speed with Canary Wharf's history. The museum is free to enter, and offers visitors the chance to walk through a reconstruction of the Victorian 'Sailortown', view a range of informative displays and stop for a bite to eat in the café and restaurant. The museum is situated in an old docklands warehouse, making the entire experience totally authentic.
Public Art
If you can take your eyes away from the awe-inspiring skyscrapers for a moment, you'll be surprised to find that Canary Wharf is home to one of the UK's largest collection of public art. Dotted around the city's parks, green spaces and other hidden corners, these artworks and sculptures will certainly have you doing a double take as you wander the busy streets.
Crossrail Place Roof Garden
This roof garden is growing within the new Crossrail Place building, and is the perfect place to get your nature fix in the big city. The roof garden is completely free, and is home to a range of plant species from different hemispheres. Popular amongst businesspeople on their lunch break, the Crossrail Place Roof Garden is the perfect place to get your nature fix without leaving Canary Wharf. Plus, the area is often host to a range of drama, music, dance or spoken word shows – so keep an eye out for events during your time in Canary Wharf.
Outdoor Events
Canada Square is one of the best spots in Canary Wharf to enjoy a cultural or leisure event. From an outdoor ice rink and light show in the winter, to pantomimes and music festivals in the summer – Canada Square is the perfect place to leave work behind, gather with friends and enjoy some culture in Canary Wharf.
Canary Wharf may well be filled with suited office workers and scarily high skyscrapers, but explore a little further and you're sure to discover the mini-city's charm. Whether you're staying in luxury accommodation in Canary Wharf or working in the area, thesqua.re's knowledge centre will help you to discover the best things to see and do.
---
---
Leave a Reply
Your email address will not be published. Required fields are marked *