Canary Wharf - Summer 2018
---
A city in summer can often be the last place you want to be. Dirty, hot and crowded could just about sum up any city as soon as the mercury goes past 30 degrees celsius.
London is no exception. The UK is well known and begrudgingly admired for its failure to cope with the extremes of weather, especially in London Everything stops in the cold, everything stops when it's warm and the funny thing is that in comparison to the rest of Europe the UK really doesn't experience extremes of either hot or cold!
London in summer is a place without air conditioning, at least outside of its offices. Fortunately there is no excuse to be cooped up inside as one thing that London does have a lot of is green open spaces. Canary Wharf, as probably the newest part of the city, has them in abundance and alfresco dining and entertainment is its speciality.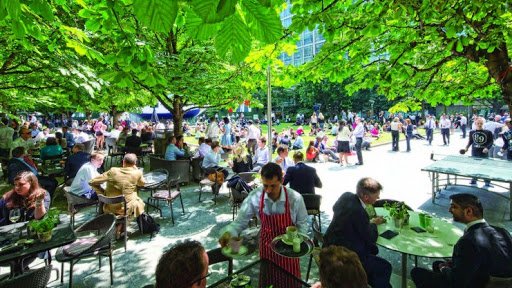 There are a lot of bars and restaurants in Canary Wharf area to cater for vast numbers of workers. Most of them have outside areas that are packed as soon as the temperature goes above 15 degrees. Eating and drinking are the main pastimes for all visitors to Canary Wharf in summer, whatever the year.
You needn't worry that the existing bars and restaurants won't be able to cope with the influx of people during the warm weather. Every year sees a multitude of pop up bars and eateries scattered all round the area and you'll find that Canary Wharf, as with other places in London, has a very easy going attitude in summer with regard to wandering around with a pint.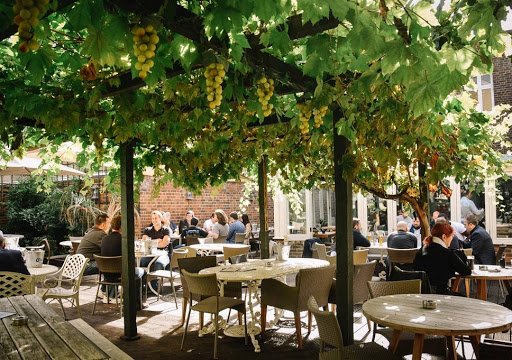 Bars and restaurants aren't the only things to pop up in summer either. In recent years big screens have also been erected all round the area. In previous years these have been located in open spaces in Canary Wharf itself, Canada Square Park and Cabot Square.
The screens primarily show whatever sporting events are taking place at the time. In previous years this has been the Olympic Games but in summer 2018 expect plenty of football. The World Cup is taking place in Russia this summer.
One obvious event that is always shown is the Wimbledon Tennis tournament, a great favourite amongst the British public. Watchers on the big screen at Canada Square Park have previously been able to enjoy fresh ice cream as they enjoy the tennis. Ice cream not your thing? Don't worry, if there's not a permanent bar near the screen there WILL be a pop up one nearby!
Other sports that have been shown on the screens in recent years have been Grand Prix, horse racing and rugby.
With all this going on you're probably thinking about places to stay nearby? Thesqua.re offers short stay apartments in Canary Wharf for all those who want to make the most of their visit.
---
---
Leave a Reply
Your email address will not be published. Required fields are marked *