Cool Things to Do in London
London is not only about its historical monuments, landmarks, museums, and traditional cultural hotspots. There are several cool things to do in London that can turn into spellbinding experiences for visitors. Many of these activities are excellent options for solo travellers, while some are more suited for families or groups. On that note, here's taking a look at some attractions that will make you enjoy London in a whole different way altogether!
Unique Activities in London
Zoo Sleepovers
Truly one of the uber cool things to do in London, a zoo sleepover beside the enclosure of the lion is certainly thrilling! Imagine a charming accommodation, private tours and exclusive access to the enclosures even after hours! Sounds exciting doesn't it? Of course, two-course dinners and breakfasts are par for the course as well. It is a perfect way to start your London sojourn!
Island Trails
The Thames occupies a neat little stretch between Hampton Court and Putney and this part has exciting surprises in store for visitors. There are multiple smaller islands dotting the entire waterfront here. One of the popular ones is the Eel Pie Island. It is known as an iconic site for several blues performances back in the 1960s and then for the charming recording studio that it had. It is now home to a nature reserve and a wide range of studios for artists. There are several open days when you get to explore this Thames island that is privately owned. It will give you a special insight into London's musical scene along with a glimpse of unmatched natural beauty.
Little Nan's
Little Nan's Bar is one of the coolest establishments in London. Get into the groove with 1980s fetishes, superb cocktail menus and lots of memorabilia dedicated to Lady Diana and Prince Charles. Enjoy mocktails in unique mugs and other unique attractions here. Little Nan's Bar has now spread out to cover venues at Stockwell and Fitzrovia, along with Flat Butcher and other party destinations as well. It was established in honour of the late grandmother of Tristan, the owner, who lived till the age of 104.
Kitschy Delight
Saunter through a regular East Dulwich thoroughfare and you will come across this unique destination. The concept is foraging for treasure in what other people consider as trash! Well-known artist Stephen Wright is currently in the process of decking out every home surface with specially crafted mosaics. The whole experience is truly unique, and the venue only opens for a limited duration to the general public. Talk of exclusivity and here you have it!
White Water Rafting
Imagine going white water rafting in London! The venue of the 2012 Olympic Games in London is now open for the general public, offering thrilling adventures like kayaking, canoeing and white-water rafting alike. You will have a blast, riding over the rapids that the world's best athletes had to overcome back then! This is a must-have experience for adrenaline junkies!
God's Own Junkyard
What's behind the unique name? Discover Chris Bracey, the neon artist and his fascinating collection at this Walthamstow salvage yard. Find the iconic signage he created for sex clubs in Soho back in the 1960s to his creations for movies like Captain America, Byzantium, and Eyes Wide Shut. Finish off your tour and get a few bites and sips at the well-known Rolling Scones Café in the yard.
Creekside Jaunts
Another one of the cool things to do in London, a guided walking tour of the Deptford Creek at low tide is a fantastic experience. It is one of the few remaining natural creeks in the UK today. The pretty stretch is a hub for saltwater and freshwater creatures and plant life, including butterflies, wildflowers, birds and more. You can take a two-hour walking tour, simply immersing yourself in the rich diversity of this little slice of paradise!
Grant Museum
Love unique museums with special attractions? The Grant Museum is right up your alley! This gives you the opportunity to view an intriguing collection of skeletons and other exhibits including a skull of an elephant (that is massive!) and also a jar containing moles for example. You will also get access to unique facts that you never knew!
Pollock's Toy Museum
This is a unique and quirky museum nestled within a beautiful townhouse dating back to the Georgian era. Buying a nominally priced ticket gets you entry into the six rooms that are decked out with everything from money-boxes and board games to marbles, puppets, toy theatres, wax dolls, model shops and dolls houses. Find the oldest remaining teddy bear in the world along with a toy mouse that is 4,000 years old! For those not in the loop, it is crafted from clay taken from the River Nile. Indulge every toy fetish you ever had!
Huguenot House
18th century London comes alive magnificently at the Huguenot House that has been neatly renovated over the years. It recreates Spitalfields lifestyles from 1724-1914. Take a special tour through the kitchen, cellar, smoking room, dining room and also the bedrooms. Check tour timings on the official website. A regular visit will take you roughly an hour or less.
Sir John Soane's Museum
Another quirky yet fun attraction in London, this museum was founded in the 19th century. It was originally Sir John Soane's house and was the site of his designs for iconic buildings like the former Bank of England. The creator himself was an obsessive collector of furniture, art and décor pieces. The museum in central London is free for visitors although bookings have to be done in advance. A spectacular collection awaits you here!
Canoe Rides
Take a canoe ride along the River Thames, enjoying the beautiful sights en route. Kayaking down the river in the canoe is a special experience for tourists. There are multiple routes on offer including Limehouse Basin or even Hackney Wick.
The Viktor Wynd Museum of Curiosities, Fine Art & Natural History
This is arguably one of the weirdest attractions you will ever find in London and a cool place to be as well! Find everything from skulls, shells, odd objects, taxidermy masterpieces, and a lot more! The shop is also home to the Last Tuesday Society.
Trapeze School
How about a trapeze school and flying lessons? It is all possible in summer at Regent's Park (towards the north-western portion). You will enjoy lessons and tricks taught by experts and professional acrobats. Beginners will greatly enjoy the chance to learn something new and magical!
Dans le Noir
Have you ever had a sumptuous meal in the dark? Try this one-of-a-kind experience at Dans le Noir, a restaurant that offers complete darkness, and a chance to savour and judge food on the basis of only its taste and smell. You have to choose one out of four colour-coded and mysterious menus beforehand. You are then led into the darkness for something that is truly out of a fantasy novel!
Skiing in London
Once again, skiing in London makes for an incredibly fun experience by all means! Chel-Ski is a uniquely crafted dry slope for skiing and you can take snowboarding and skiing lessons as well! It is only ten minutes away from the station at Fulham Broadwalk.
Fan Museum
London is full of surprises and now you know why! Picture a museum dedicated to that ancient and venerable cooling method- Fans! It is the first museum worldwide to showcase the history and evolution of fans, how they are made and gorgeous handheld fan specimens alike. Two Georgian townhouses have been impeccably restored to create this museum, containing 3,000+ specimens from across the world. You will be intrigued to know that some of these fans go back to the eleventh century as well! You can of course sip on your tea on a charming afternoon at the orangery afterwards.
Barts Pathology Museum
This Barbican museum is a gore-fest housed in a splendid building that is a Grade-III listed structure. It houses 5,000+ specimens including human tissues, organs, and more. Imagine a hand that is badly inflated due to gout, human organs floating around in glass jars, and John Bellingham's skull (for those who don't know, he is the one behind the assassination of Spencer Perceval, the British Prime Minister, back in 1812). The museum is a regular haunt for medical aspirants, although it does periodically open for the general public.
Toilet Cocktails
Don't let the name put you off! The experience itself is rather quirky and interesting! An old Clapham toilet is now a WC site, offering a chance to enjoy cocktails in a rather charming and strange setting! The wine list is extensive and you can enjoy tasty nibbles alongside.
Roman Temple of Mithras
The Roman Temple of Mithras has been hidden for more than 2,000 years. It was then unearthed in central London and has become a museum today. View some of the most unique artefacts left behind by the very first citizens of London.
The Cheese Bar
Another unique experience for foodies, the Cheese Bar has its own conveyor belt for the good stuff! This is one of the funkiest West End restaurants, where you can keep digging into literally unlimited quantities of artisanal cheese on shared tables.
Euston Tunnels
You may know that Euston has a Burger King outlet. Dig beneath the surface (not literally!) and you will discover a labyrinth of ancient tunnels that were hidden for more than five decades. Some chunks have possibly vanished owing to redevelopment initiatives including the Leslie Green station.
Graffiti Wall
London has its own dedicated wall for graffiti. The longest one is housed in a tunnel connecting the Lower Marsh and South Bank. This is a veritable street art gallery including original creations courtesy of Banksy. You will find ample space to leave your own handprints in London. At the same time, some of the murals will leave you spellbound.
Doga
Have your furry friend accompanying you? Visit Doga, the acclaimed yoga class that helps relax four-legged friends in a trice! Owners and their pets can enjoy yoga sessions together for a calming effect.
Beigel Shop
The Beigel Shop in Brick Lane, London, is famous for its rainbow bagels! You will love biting into these vibrant and colourful treats! There are numerous bagel outlets on offer here including the famous Beigel Shop at 155, Brick Lane.
Kidney Stone Collection
Mango-sized kidney stones and other types will not cease to amaze you when you check out Medicine, the new exhibition by the innovative people working at the Science Museum. Get up close with innumerable gall and urinary stones, removed over the years.
The Horniman Walrus
While the museum itself has 35,000+ specimens, you will fall in love with the Horniman Walrus. This stuffed delight comes with its own Twitter handle and a sizable fan following. It came in 1886 to the city and has delighted residents with its signature appearance.
Oyster Masterclasses
Bentley's Oyster Masterclasses are classy affairs! Oysters are definitely the numero uno of classy dining and here you will be surprised to learn that they were perceived as food for the peasantry in ancient times. They were served once as streetside corners as little snacks and are enjoying a major revival in recent times. You can learn oyster shucking for an attractive fee while eating a bunch of them at the same time! Get a delightful oyster knife that you can add to your kitchen cabinet as well.
HotTug Experiences
Another unique experience for travellers, this one is fun and exciting by all means! This is not another hot tub if you're expecting something of the sort. HotTug is a one-of-a-kind hot tub that is wood-fired and remains at comfortable temperatures touching 38 degrees on average. You will be warm and snuggly, irrespective of the weather conditions around you. You should not neglect your own beverages for that added sense of enjoyment while you're toasting yourself! The water is changed swiftly after each ride and tickets are nominally priced. You can book for four or more people as per your needs.
Speedboat Rides
Picture yourself scything through London and its landmarks on a speedboat. These rides may be booked readily by tourists. You can see some of the biggest attractions in London from the river while you experience the thrill of a speedboat ride and suspension-esque seating facilities. Start from the Tower Bridge Quay with your skipper for company along with a tour guide, safety drill and lifejackets. The audio unit comes to life with classic melodies and you will be cruising down to the Tower Bridge in no time at all! Hold on and enjoy the adventure, as you go on a 10-mile journey to the O2 Arena and back! This is one experience that you should book with friends and loved ones.
Disco Yoga
London has all the spectrums of yoga you ever thought possible, right from dog yoga to what we know as disco yoga! Disco Yoga is about spending some time learning unique ways to dance, getting your body to move, and building social connections, and friendships alongside. There is a full-on glitter station for glamming up while you can take your own mat and start disco dancing with aplomb! You can also chat with fellow dancers, dance around, and make merry to your heart's content. The experience ends with a cocktail drawing inspiration from various superfoods. This will be a feast for not just your body, but also your soul. Ditch the regular pub and do some disco yoga instead!
AIM Escape Room
AIM Escape Rooms is a fantastic group activity that guarantees one hour of absolute adrenaline-pumping excitement! One of London's coolest and most exciting escape rooms, this is where you will definitely test your grey cells and courage! AIM Escape Rooms is a leading brand offering unmatched entertainment, content and cutting-edge technology. Players will take on challenges while enjoying realistic props, sets, and special narratives. You can book for a party or simply a jaunt with friends and family. AIM Escape Rooms comes with four special games.
They include Psychopath's Den which is more about horror, Spy Heroes, which is a family-friendly affair, Patient Zero 2150, which is more about zombies and sci-fi, and of course, Hangover Deja Brew, a fun party room for those in the 18+ category. Find this marvel at Whitechapel, only a two-minute stroll from Aldgate East. AIM Escape Room has reasonable prices for visitors and about 2-5 individuals can play a themed game together here.
These are some of the most unique and coolest experiences for tourists in London. Why go by tradition, and just click pictures of the city's monuments and experience only its museums? Tick off the bucket list, clear out your schedule and take a closer look at some of these marvellous experiences. They will change your perspective of London in a whole different way! Re-imagine the city while having oodles of fun at your own pace!
---
---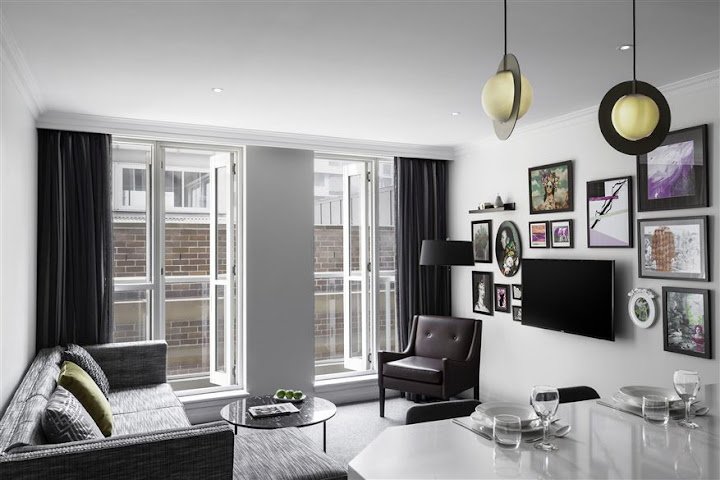 Top 11 Apartments in Darling Harbour Sydney
Are you looking for the best apartments in Darling Harbour Sydney? If the answer is yes, then you should know that there are tons of attractive Darling Harbour apartments offering the best amenities and facilities to residents. Have a Closer Look at the List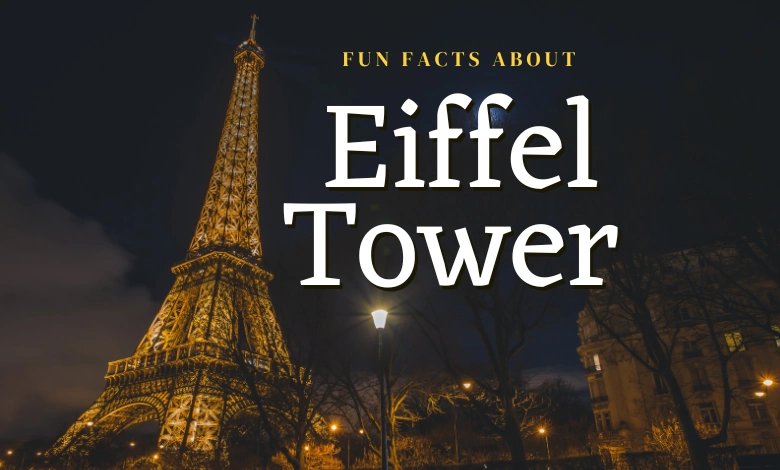 Fun Facts about the Eiffel Tower
The Eiffel Tower opened on 31st March, 1889. It became one of the world's biggest landmarks over the years. On that note, here's presenting some fun facts about the Eiffel Tower. These are some interesting facts about the Eiffel Tower. They may change your pe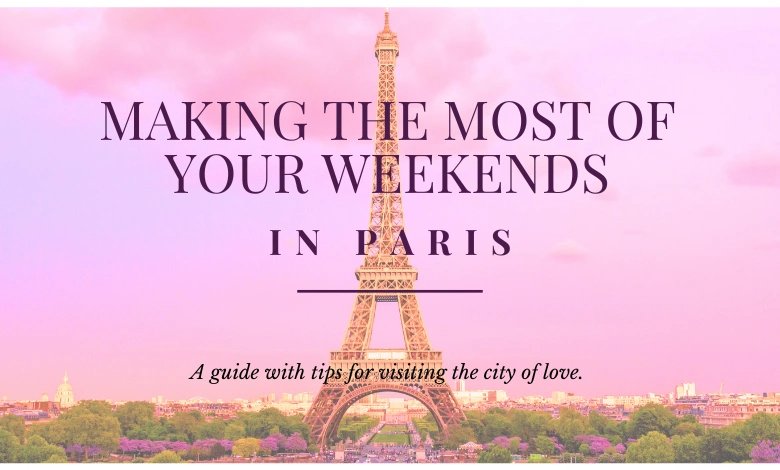 Making the most of your weekends in Paris
If you're having an extended stay in Paris, it's not difficult to find things to do. It's a capital city, it's literally teeming with possibilities but if you're working during the week and can only enjoy yourself at weekends then it can be difficult to choo