Discover The Future Of Retail At Paris Retail Week 2023
The world of retail, like all other industries, continues on its journey of evolution. And Paris retail week 2023 is a landmark occurrence on its path. It holds the biggest center stage in Europe for the retail ecosystem to meet and talk business. The topics include ingenious technologies to unconventional business models. Tools meant for convenience, customization, and seamless purchasing experience. In short, any and every weapon retailers can use to adapt to shifting customer demands.
In this article, we will delve into the specifics of this year's Paris retail week. From the general info to the key takeaways that you can expect from the event.
Paris Retail Week 2023 - Date, Location, and Registration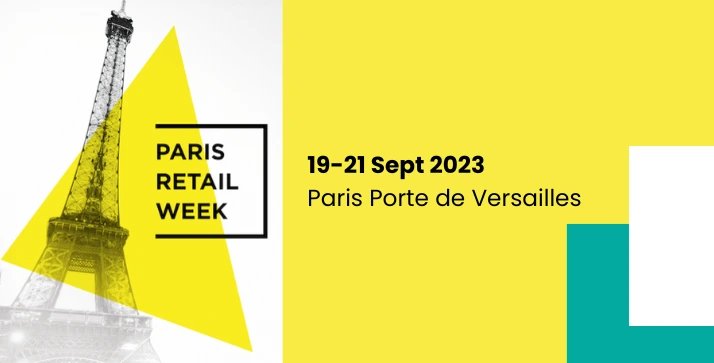 Paris Retail Week (Image Courtesy: parcelmonitor.com)
Paris retail week 2023 is set to begin on September 19th and run till 21st September. The 9th edition will be held in Paris Porte de Versailles exhibition center, Pavilion 4. Don't worry about nearby accommodation availability. With more than 943 serviced apartments in Paris, TheSqua.re has you covered.
Registration for this mega event is open. To collect the badge, you have to create a personal account. Once it is made, you can open it with your login details. The website suggests you use your professional email id during the process. Those who have an existing account from past sessions are advised to generate a new password. The badge will allow you to be a part of diverse conferences and workshops.
Entry to 2023 Paris Retail Week is free for all 18+ years journalists and trade visitors with an electronic badge. However, if you are a student, you can attend it only on the 21st, 12.00 PM onwards.
Major Highlights of Paris Retail Week 2023
The September affair guarantees a once-in-a-lifetime trade experience. Some of the biggest headliners of the event include:
20,000 retail professionals (CEOS, MDs, Project Leaders, Managers, and many more)

More than 370 exhibitors

Over 30 talks and keynotes

Access to 150+ solution workshops

More than 45 startup institutions

Chance to attend 900+ business meetups

9 prestigious awards for innovation
Get To Know the Speakers of 2023 Paris Retail Week
Paris Retail Week Speakers (Image Courtesy: parisretailweek.com)
The grand omnichannel commerce affair of 2023 will take you on an insightful journey. And that involves various pages of the retail universe. All thanks to the amazing mix of speakers the show offers you. You will get to learn from the leading experts with a wealth of experience in the industry. As well as from young minds with modern thoughts.
Here are a few top names:
Emma Recco - General Manager of IKEA France.

Arthur Caron - Supply Chain Director of Monoprix.

Alasdair Murdoch - CEO of Burger King UK

Laura Carbone - Country Communication Manager France of Action

Pierre Deuwel - Head of Payment & Fraud of Kiabi

Isolde Andouard - CEO of Undiz

Paul Geurin - Director of Treasury and Payments of Veepee
Paris Retail Week 2023 is a Retailer's Dream
Paris Retail Week Networking (Image Courtesy: parisretailweek.com)
With the vastly talented array of speakers, the event brings a pool of information to the table. Be it the latest retail trends, unique client perspectives, or creative ideas, it covers it all. But, besides the knowledge influx, you get a chance to reap additional rewards too.
Be a Sponsor to Increase Visibility
Given its reputation, Paris retail week enjoys a massive number of attendees. So, sponsoring such a function comes with huge gains, one of which is greater exposure. People get to know about your brand which can translate into business profits in the future.
Built a Strong Network
The 3-day episode presents ample opportunities to connect with people from varied fields. Some of which can eventually turn out to be strong and long-term business alliances. The association can come in the form of loyal clients, partners, coworkers, or even staff.
Sell Your Story
The occasion is perfect to advertise yourself too. With so many prospects nearby, advertising your potential can bring you a big win. So feel free to communicate your ideas with others and offer them a peek into your talent. Do not forget to exchange numbers, especially with those who share common interests. And yes, following up with them, after the event is very much recommended.
Come Better Prepared for the Paris Retail Week 2023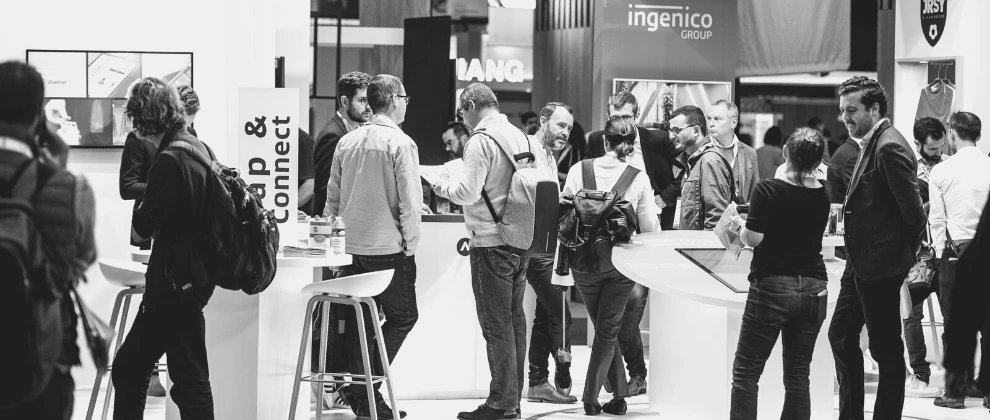 Paris Retail Week visuals (Image Courtesy: parisretailweek.com)
As the days promise so many potential positive outcomes, having good strategies can work wonders to maximize them. We recommend you do your research and work out a plan for each day.
Do your scanning on the list of speakers and find out who fits your needs the most. After that, book their sessions at your earliest. Remember the seats for the popular names are taken pretty fast.

Bringing your business cards in sufficient amounts is an absolute must. Also, check that the contact details on them are up-to-date.

No matter how busy you are with the event preparation, do make some time to keep up with your digital presence. This is because, after meeting you in person, people will look for you online. A proper website with an attractive landing page will be a good start. Do not miss the social media handles too.

The whole objective of the event may be business-driven. But the moments are meant for informal socializing too. So, besides catering to work obligations, have your share of peace. Make sure your timetable has enough breaks to unwind and eat. That will assist you absorb the lessons from the vital sessions with more vigor.
Final Thoughts
Paris retail week 2023 is a gold mine to dig deep into the tools that can redefine the retail sector. Each day comes with an assurance to fill yourself with industry secrets on a whole new level. Pick one of TheSqua.re's prime serviced apartments in Paris to enrich your tour. With a relaxing home vibe, you can enjoy a good night's rest. This will keep you fresh and recharged for the course of events the following day. Also, these apartments let you take in the glamorous way of life that the French capital city is known for.
---
---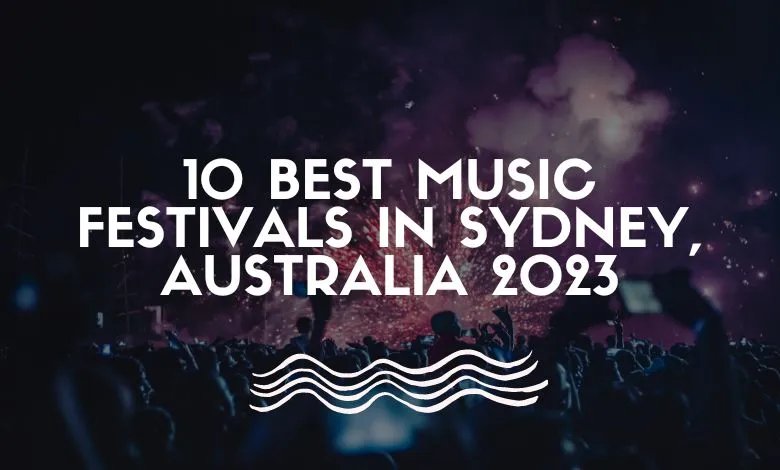 10 Best Music Festivals in Sydney, Australia 2023
Mugdha Kilnake
04 Sep 2023
Get set ready to explore Sydney, a city of pulsating rhythm. Sydney is a city where music weaves through its very core. It offers many music festivals every year. Sydney's festival scene promises an unforgettable celebration of sound. It has everything from el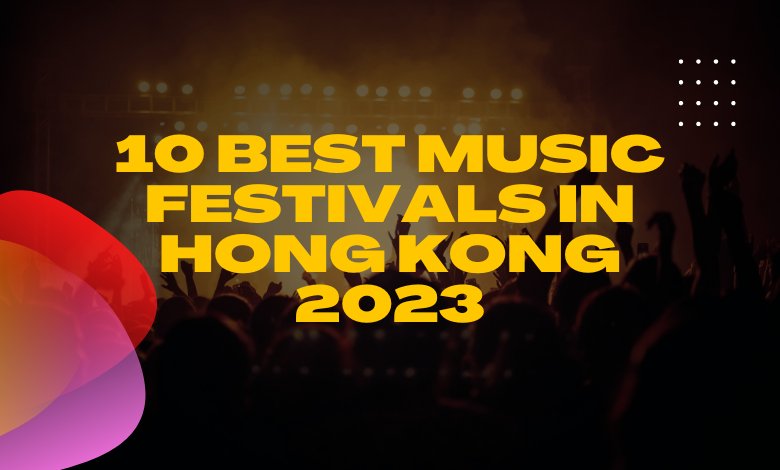 10 Best Music Festivals in Hong Kong 2023
Mugdha Kilnake
31 Aug 2023
Are you ready for an electrifying journey of music festivals in Hong Kong? Get ready to unleash your inner music lover. We will dive into the breathtaking beats, performances, and experiences that await you in this dazzling city. From the iconic skyline to the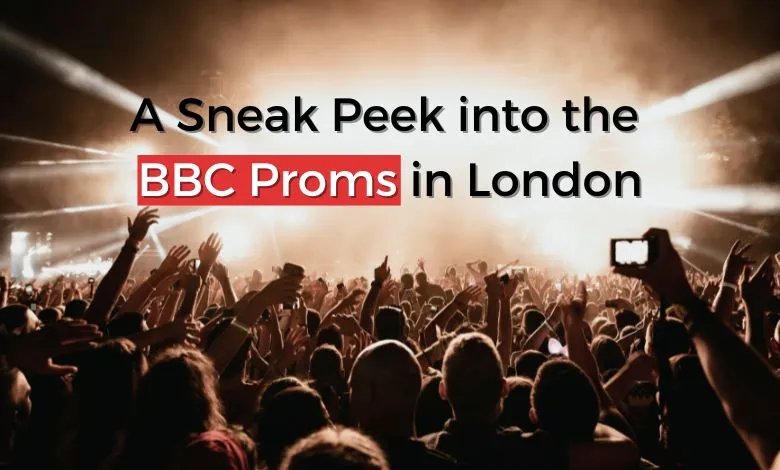 A Sneak Peek into the BBC Proms in London
Mugdha Kilnake
30 Aug 2023
In the course of its history, the BBC Proms in London have continually produced remarkable musical experiences that have enthralled audiences globally. Featuring great concerts by notable musicians and the Last Night festivities, the festival maintains its st