Discovering Singapore's Wildlife
Singapore is a city-state that is best known for its urbanisation, an urbanisation that continues at a staggering rate.  It's true to say that as urban areas expand the wildlife suffers, especially the fauna which has to either adapt or disappear altogether.
When the first British trading post was set up on the island in 1819, it was largely covered by expansive rainforests.  By the beginning of the twentieth century, just eighty years later, practically all of that forest was gone.
In modern times the wildlife of Singapore still exists, but only in established nature reserves on the island.  If you're interested in seeing animals then these need to be marked off on your list of places to see in Singapore.
The fauna you can find can be split into four main areas, mammals, birds, reptiles and amphibians.
There are approximately 80 species of mammals on the islands, 45 of these are bats.  Birds are the most numerous and 395 different species have been spotted at some point.  Around 45% of these are permanent residents
Reptile species number around 110 and out of these around 75 are snakes.  Amphibians number around 30 different species but these include bullfrogs, such as the American bullfrog, which have been introduced by humans at some point in the past.
The nature reserves where these animals generally reside can be found at various places across the islands.  The Bukit Timah Nature Reserve is a relatively small example at just 400 acres but it's almost in the geographic centre of the city, so it can't be missed.
Although it is small, it is still the home of one of the largest areas of rainforest still existing in Singapore.  It is for this reason that it is home to around 500 different species of animals and has been named an ASEAN Heritage Park.
The animals that can be found in the park include insects such as bees, millipedes, giant ants alongside spiders and birds.  Snakes are also fairly common here as are crab eating macaque, a species of monkey.
If you want to see a unique sight, Bukit Timah is the only place you'll see the red cheeked flying squirrel hurtling through the trees.
The Sungei Buloh Wetland Reserve is  another designated wildlife area.  It's just over 321 acres in size and is considered an extremely important area for migrating birds.   Fishing is banned here so it is also an area that has an abundance of fish and crabs, one of the main reasons why it is so popular with migrating birds.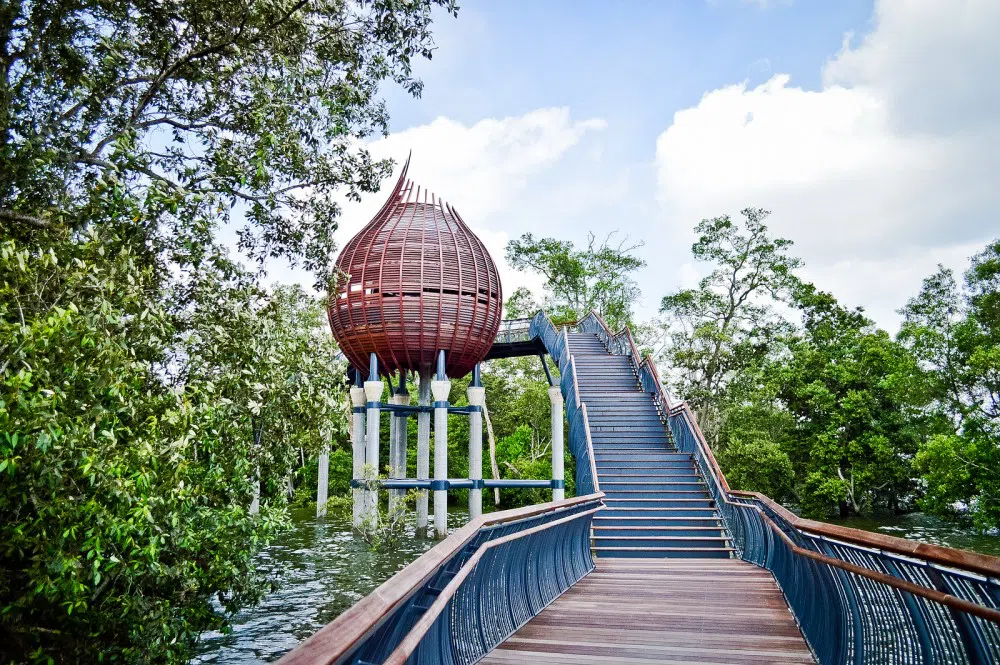 Be careful though, a species that has long thought to be extinct in Singapore, the massive Saltwater Crocodile, has occasionally been spotted in the wetlands, probably having wandered over from Indonesia or Malaysia looking for a meal!
If after all that wildlife you're looking for somewhere to relax, thesqua.re has luxury serviced apartments in Singapore which can comfortably accommodate you and your family.