There may be frequent visitors to Ireland who would cruelly say, "Does it have a summer?!"  Of course it does!  It is certainly true to say that it does rain an awful lot in the country, but that's what makes it such a green and beautiful place when the sun eventually does come out, of course!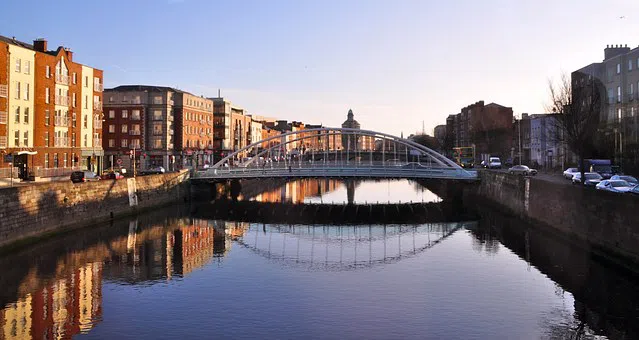 If the sun is out in Dublin then do make the most of outdoor activities as you never know quite how long it's going to last.  Believe it or not, the city has a large number of beautiful beaches.  Even if it's not sunbathing weather, a walk along the Sandymount strand is a great way to spend an afternoon.  If you can make it all the way to the Poolbeg Towers you'll be rewarded with a wonderful view of Dublin to enjoy.
Dublin and the surrounding areas are full of parks and wide green open spaces.  Many people go and see the herds of deer in Phoenix Park.  The deer are wild but fairly used to people, so it's a great way  to get the kids up close to nature.
Iveagh Gardens are also well worth a visit.  A small park hidden in plain sight, right in the middle of the city.  There're wooden walkways, manicured lawns and a fountain which make it the perfect place to stroll or just relax.
If it's warm enough to have your lunch outside, do it!  You'll find plenty of places to eat a picnic or simply enjoy an ice cream in the city.  Sitting down by the Grand Canal is an ideal place.  On Wednesday, Thursday and Friday you won't even have to take your own food as food markets take place on those days giving you countless choices.
Staying with the canal but moving on to less peaceful activities, if you wander down to Grand Canal Dock you may be lucky enough to see water based sports taking place, such as water skiing.  You don't even need to join in, you can simply take time out to watch with a coffee in your hand.
If you want to finish off your days by doing something really touristy then why not head over to Temple Bar for your evening's entertainment.  In the summer it really comes alive and the best thing is you get to enjoy the pubs with gardens or better still, rooftop bars.
Before all this fun can  start you'll of course need a place to stay.  You'll find the best serviced apartments to rent in Dublin, Ireland with thesqua.re.