Exploring the city of Melbourne
---
Surely anything you do in the city that up to 2017 has been voted the 'world's most liveable' seven times in a row is going to be great?
Where is there to go wrong? There're trendy bars, beautiful wineries, high class sporting venues and a typically diverse but strong Australian culture which underpins all Australian cities.
Finding what to do in Melbourne isn't difficult, whatever you choose is likely to be amazing. Here's a selection of a few of the must sees and dos.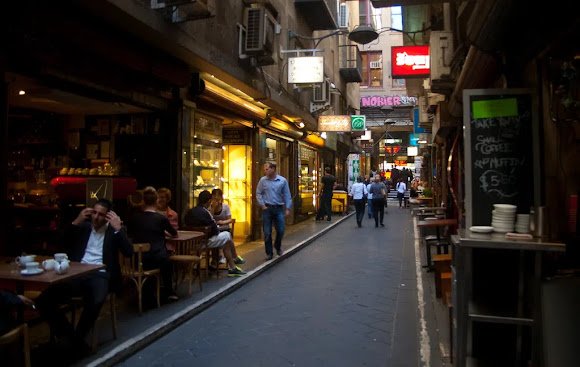 National Sports Museum
Australia is sports obsessed and Melbourne is no exception. The museum can be found at the spiritual home of Australian sport, the MCG. It displays valuable sporting artefacts amongst multimedia displays exploring the story of Australian sport.
Eureka Skydeck 88
A great way to see all of Melbourne in one go and perhaps plan your trip out. The Skydeck is the highest viewing platform to be found in the Southern Hemisphere. It's not only the view that can be enjoyed, there's plenty to entertain the family including a glass cube which comes out at the top of the building, with you inside of course!
Royal Botanic Gardens
If you need a break from the city then the Royal Botanic Gardens can give it to you, without actually having to leave the city. Located right in the centre of the city, this beautiful open space quite literally is a breath of fresh air.
Melbourne Museum
A great way to learn about local history all in one place.You can see displays from right back to Victoria's Koori heritage, dinosaur bones from even further back, as well as see and hear the stories of how Melbourne came to be the city it is today. It's also the home of Melbourne's IMAX cinema, in case you wanted to catch a film afterwards?!
Australian Music Vault
A celebration of popular Australian music through the ages and how it has developed over time. This free exhibition tips a nod to Indigenous artists such as Archie Roach, as well as Melbourne's most famous daughter, Kylie Minogue. When you leave, you'll even be emailed a Spotify playlist of all of the music you've heard during the day.
Werribee Park & Mansion
The largest private residence in the state of Victoria, Werribee Park is famous for its roses. It has 5000 different kinds on display within the grounds. It's free to enter and a great place to relax with friends and family.
For accommodation, it's hard to find somewhere more relaxing than serviced apartments in Melbourne. Thesqua.re has apartments all over Melbourne, allowing you to choose the best location for your needs in this fantastic city.
---
---
Leave a Reply
Your email address will not be published. Required fields are marked *