Find the Best Places to Eat In London
In London, dining out is never boring. The restaurant scene in this city is a diverse tapestry of flavours and cuisines. London's restaurants are distinct, inventive, and always interesting. They range from the long-standing, family-run neighbourhood Thai eatery to the Michelin-starred grandee. No matter what, you can sit at a counter and watch master chefs at work.
London's restaurant scene is a true pleasure. You get to delve into hot curry with an excellent beer or fresh pasta. You may have a glass of natural wine with your meal. It's easy to forget about mundane matters and the world outside. So here is a list of the best places to eat in London that you should not miss.
1. Clove Club
This Michelin-starred restaurant is in Shoreditch's elegant and ancient town hall. It excludes too much fuss and frills. Yet the tasting menu is ambitious. You may have Orkney scallops with Clementine and truffles. You may also taste duck consommé with your glass of 100-year-old Madeira. Meanwhile, house drinks are inventive and anchored on selected seasonal British ingredients. Despite the constant crowds, this one is worth trying.
2. Breddo's Tacos, Clerkenwell & Carnaby
This is among the best places to eat in London. You might want to wait in line for Borough Market's Tacos El Pastor. Breddo's is a less crowded, less expensive, and a great place to enjoy a margarita and a tostada. The "Cocteleria" margarita and taco bar downstairs is at the Soho location. It has a more laid-back atmosphere and serves tacos on paper plates.
3. Cora Pearl
The cuisine at Cora Pearl, a bustling, modest restaurant in Covent Garden, is homely. Confit potatoes, often known as domino potatoes, refer to chips. For two, the menu also offers delicacies like leek terrine, salmon stew, pork and onions. There is also a seasonal dessert option.
4. Padella
If you want to dine at Borough Market, Padella provides a gastronomic refuge. But don't expect any peace from the commotion outside. Due to its popular dishes, it is the best place to eat in London. Their famous dishes include pici cacio e Pepe and pappardelle with eight-hour ragu. This no-reservations pasta specialist is from the team behind Highbury's Trullo. Around six pasta dishes, standout appetisers, and desserts are available on their menu. The key to understanding their efficient cooking is to look over the open counter. Watch the kitchen staff "saucepan" the pasta to luscious oblivion. Then you'll understand why there are lines.
5. Chishuru
There aren't quite 10 West African restaurants for every quid in London. Unfortunately, both establishments fall short of the quality of Adejoké "Joké" Bakare's Chishuru. The chef-owner won the Brixton Kitchen competition in 2019. She made her first eatery the following year. The exquisite food of Bakare's West African ancestry is present in Chishuru. Your taste buds will love dishes like kekefia and mimri Oku. You'll continue to think about the flavours and textures long after eating.
You may take a tour of the ingredients and spices of Bakare's home country. Thanks to the set-menu style, her natural talent and charming service will win you over. There is currently no other restaurant in London that compares to Chishuru. So it merits your focus greatly.
6. London Grind
Another of the best places to eat in London is the London Grid. With a short menu suitable for dining throughout the day, this modern industrial restaurant lies adjacent to Borough Market (arrive before 12 if you want breakfast). The main courses bridge the brunch-lunch gap with dishes like sweet potato Harissa cakes, flat iron chicken with baby potatoes, a superb burger, or steak with Béarnaise if you like. Small plates include chorizo and smoked cheese croquettes. The coffee at London Grind is top-notch, as one would expect. You must order the three house drinks centred on coffee here.
7. Sichuan PoPo
This delectable Chinese restaurant has two locations in West London. It will make you feel satisfied in an incredible manner. The most incredible Chinese restaurant in London is Sichuan PoPo. With such an extensive menu, you won't have difficulty choosing the dishes.
This eatery serves Sichuan-style street cuisine, including fresh handmade noodles and dumplings. Each meal is bursting with flavour, and the prices are affordable. Some specialties include fresh flat BiangBiang noodles, stir-fried beef Ho-fun, and juicy pork dumplings. They are popular in Shanghai, along with handmade wontons in chilli oil.
8. Manteca
It would help if you looked no further than Manteca to find one of London's top eateries. This lovely Italian restaurant is famous for its in-house hand-rolled pasta. Even though London is home to several of the top restaurants in the world, this one stands out.
Besides the outstanding a la carte menu, it offers fresh pasta and a fantastic wine selection. Manteca is a beautiful restaurant because of the ambiance and the service. The dining room of this establishment is present on Curtain Road. It features gorgeous décor and is the ideal location for date nights.
9. Luca
When it comes to building a reputation, it often seems like restaurants have two options: either become the hippest, trendiest place with the most reservations or choose a more understated, refined sophistication that will keep you coming back for longer. With its airy, expansive dining room, lighting, and terracotta-red and olive-green leather banquettes, Luca, founded by Isaac McHale, Johnny Smith, and Daniel Willis of The Clove Club, manages to combine both somehow. It also has a lively bar area with lovely booths. It is a hip and happening place with great food options for connoisseurs.
10. The Barbary Next Door
So long as you end with the Hash Pot, supper at The Barbary Next Door will always be fantastic. The restaurant's character can be best illustrated by the little pudding, one of the fantastic options on the menu. The Barbary Next Door is a subdued homage to two of the most enduring institutions of the London dining scene, The Barbary and The Palomar. So, this is another one of the best places to eat in London.
11. Fatt Pundit
Make reservations at this exclusive Indo-Chinese restaurant in Soho and Covent Garden. Even though London is home to many fantastic restaurants, there is a reason why popular eating establishments fill up fast.
Your senses are sure to take you on a journey at this tapas-style restaurant. The menu has a variety of meals, including several kinds of momos, popcorn cauliflower, sticky sesame veggies, chilly prawns, Manchurian chicken, and more. The cuisine is bursting with strong flavours. You should add this hip eatery to your list of restaurants in central London.
12. Evelyn's Table
This modest eatery in London's Chinatown is hugely popular. Evelyn's Table, a tiny restaurant with only 15 seats, is beneath the pub floor of The Blue Posts. Excellent beef tartare served with bread is their highlight. Every day at 3 p.m., they make pasta, and before cooking it, they'll show you the fish from Looe Market. Start with drinks from the Mulwray two stories up. They offer a special dessert that you shouldn't miss.
13. Tandoor Chop House
Tandoor Chop House is a hybrid of a traditional British chop house from the 19th century and a North Indian Dhaba (diner). There are no curries or frills, or the exquisite cuts and high-quality Naans shown in the front window. Skewer after skewer of grilled meat and vegetables and mountains of scorched Naans emerge from the Tandoor ovens. This isn't shy cooking; there is smoke, and the aroma of spices fills the air. The Punjabi Sour is one of the available cocktails, with four gin and tonic options. Then pile on sizzling Amritsari crispy lamb chops, house Tandoor chicken, and Tandoor cauliflower chaat after a zesty, filling appetiser like the Keema naan (made with Dexter beef). Finish up with a malted Kulfi that has caramelized bananas.
14. Carousel Fitzrovia
Despite having the sense of a neighborhood restaurant because of its laid-back atmosphere and cozy yet understated decor, Carousel is more than that. By night, visiting chefs transform the kitchen with new methods and ingredients. The lunch menus are a seasonal parade of pleasures. Small meals and desserts dominate the palate along with snacks. Expect foraged ingredients, like sea herbs and unique combinations such as Spanish tomatoes and Japanese stock in the same dish. The grilled chicken is a stunner. They also make the greatest churros you've ever had.
Like any other big city, London has a tonne of expensive and affordable eateries. Reading reviews, checking menus, and searching for prices beforehand may help you make the best choices. It is a smorgasbord of pleasures for true gastronomes. If you're in London, you can taste literally anything!
While visiting London, Serviced Apartments in London is the best option to stay in London for short term and long term stay both.
---
---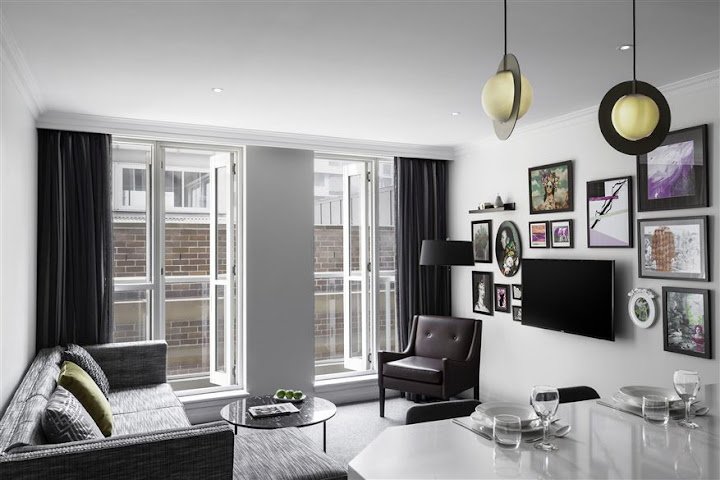 Top 11 Apartments in Darling Harbour Sydney
Are you looking for the best apartments in Darling Harbour Sydney? If the answer is yes, then you should know that there are tons of attractive Darling Harbour apartments offering the best amenities and facilities to residents. Have a Closer Look at the List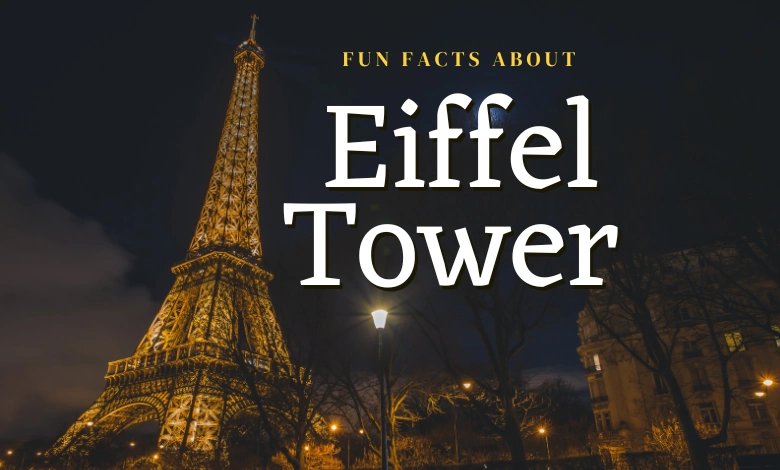 Fun Facts about the Eiffel Tower
The Eiffel Tower opened on 31st March, 1889. It became one of the world's biggest landmarks over the years. On that note, here's presenting some fun facts about the Eiffel Tower. These are some interesting facts about the Eiffel Tower. They may change your pe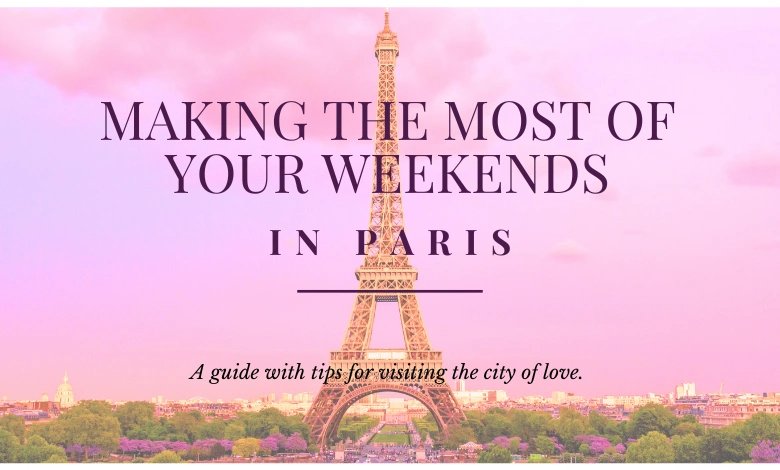 Making the most of your weekends in Paris
If you're having an extended stay in Paris, it's not difficult to find things to do. It's a capital city, it's literally teeming with possibilities but if you're working during the week and can only enjoy yourself at weekends then it can be difficult to choo
2 Comments

indo chinese restaurant london
This post is extremely radiant. I extremely like this post. It is outstanding amongst other posts that I've read in quite a while. Much obliged for this better than average post. I truly value it!
---

indo chinese restaurant london
This post is extremely radiant. I extremely like this post. It is outstanding amongst other posts that I've read in quite a while. Much obliged for this better than average post. I truly value it!
---