Five Quintessential London Books
---
The UK as a country is surprisingly small, England is smaller still. However London, its capital city, is one of the busiest and most sprawling cities on the planet. It's an ancient city with a vast and colourful history. Over most of its lifetime it hasn't followed any town planning rules so it isn't particularly simple to navigate. This is why the purchase of a London Travel Guide is probably essential.
It's also a great idea to have an understanding about the things you are seeing before visiting. An understanding of the Great Fire of London for example will give you greater insight if you plan to visit The Monument or St Paul's Cathedral.
This is why we've put together a list of books to read before visiting London. Regardless of how long you are staying, these will enhance your enjoyment of one of the world's most famous cities.
London: The Biography - Peter Ackroyd
If you want the absolute full history of London from its very conception through to the twenty-first century then this book will not disappoint. It treats London as a living, breathing beast, hence the book's title mentions 'biography' rather than a 'history'.
This book takes you back to talk about the druids and makes comparisons with modern day inhabitants. It teaches you about the history of Cockney speech, and attempts to explore Londoner's occasional preoccupation with a drink in the pub.
If you're looking for a book that doesn't just spout dry facts, but attempts to explore under the skin of a city, this is it!
Londoners: The Days and Nights of London Now - as Told by Those Who Love it, Hate it, Live it, Left it and Long for it - Craig Taylor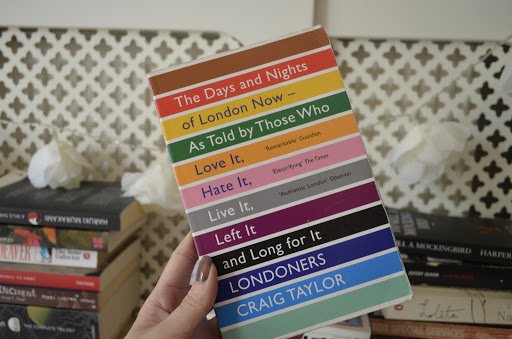 If you want to leave the tangible city aside for a moment and want to actually learn about the people who make London what it is, then this is the quintessential book of the voices of the capital.
Containing interviews with 70 people from all walks of life, including rich people and poor people; natives and immigrants; men and women, this is a five year investigation finding out the thoughts of the people who live and work in London.
If you want to know what London people really think of London, whether they are a Queen's Guardsman or a Pakistani currency trader, then this book is essential reading.
Not For Tourists Guide to London 2017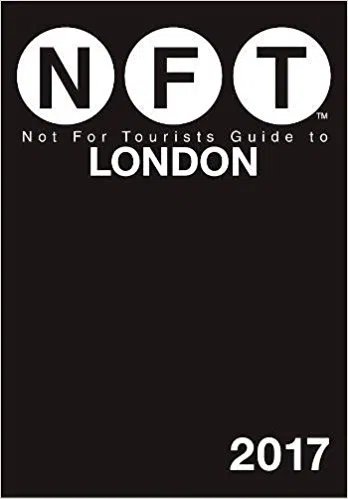 If you think of yourself as a traveller rather than a tourist, or you are in London for longer than just a holiday then this book is ideal.
It selects the truly fashionable places to eat, drink and dance rather than the most famous. It also helps you feel more like a local, splitting London into areas that locals know. Actual neighbourhoods which don't correspond to names on maps such as Covent Garden and Hampstead Village, breaking each one down into constituent parts, overall forming a very useful directory.
Secret London – An Unusual Guide - Rachel Howard & Bill Nash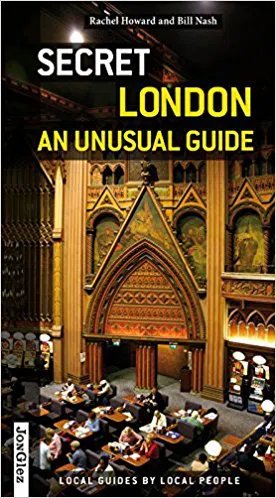 If you're not visiting London for the first time then you're going to want a book which avoids the clichés. You've probably seen Buckingham Palace, Big Ben, the Tower of London and the like, now you're looking for other things to keep you coming back.
Fortunately, a city as old as London has many layers and it is unlikely you'll ever see everything, this guide does help you to get closer to that goal however.
If you want to boast that you've been to the tropical garden of the Barbican conservatory rather than the London Eye, then this is the book for you.
Lonely Planet London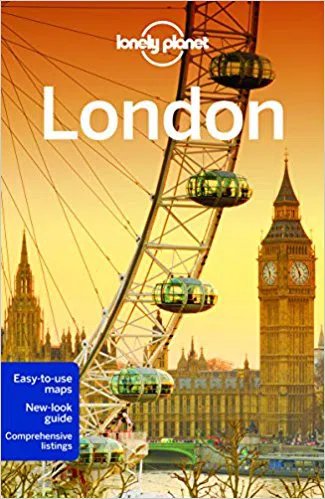 The go to travel book, often emulated but rarely ever beaten. A general cover all book and probably the most comprehensive full guide to London you can buy. It's simple to use despite its depth and is not only full of insights and things to see, it also offers fantastic tips about the city, including things to do for free.
Want to know what an Oyster card is and where you can use it? This guide will explain better than any other.
---
---
Leave a Reply
Your email address will not be published. Required fields are marked *