Free Things to do in London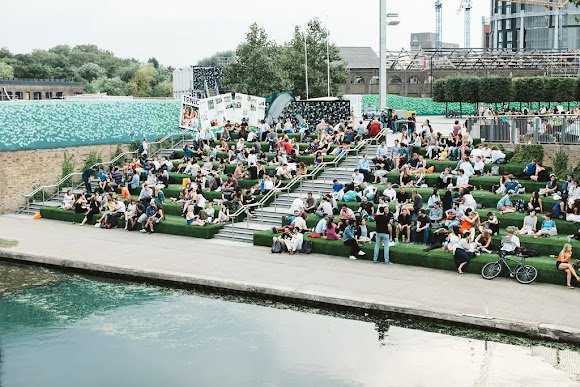 London is one of the most popular and iconic cities in the world. There aren't many people who can't conjure up a classic image of the UK's capital city.
For plenty of people, a visit to London is a dream come true, being able to take in the sights and sounds that have become familiar from a lifetime of images and movies.
However, as a major European city it does have a rather obvious drawback. Entertainment in London can be prohibitively expensive. Enjoying London on a budget can be an extremely difficult task.
It's not all doom and gloom though, there are a huge number of free things to do in London. Just getting a picture taken next to the Houses of Parliament or St Paul's Cathedral doesn't cost anything and are things that are on most people's London bucket list (it's also a sneak preview of one of the ten things on the list).
Here are ten recommendations of some of the best free things to do in London.
Visit a museum
London is home to some of the world's most famous and well respected museums. Not only are they all there to visit in one place but the vast majority and the biggest and best of them are completely free to enter.
This means that adults and children alike can visit the Science Museum, push as many buttons as they like, see a life size steam train and the Apollo 10 command module and not have to pay a penny.
Just wanting to pop into the Natural History Museum to see the massive whale skeleton in the entrance hall, or get close to a huge T Rex fossil? That's fine, come back the next day to see the rest, which will probably be a necessity considering the 36 galleries in the museum can't possibly be taken in in one day.
These are just two must see museums out of London's vast array. The Imperial War Museum and the Victoria & Albert Museum are another two which should be added to any must visit list.
Visit an Art Gallery
For anybody into art, the National Gallery, Tate Britain, the National Portrait Gallery, the Saatchi Gallery and the Wallace Collection would all be familiar and desirable places to visit. These are all free to visit too.
The National Gallery is truly huge and impossible to get around in one day. It's best to look up online the top paintings that every visitor should see. Van Gogh's 'The Sunflowers' will presumably be high on that list.
The National Portrait Gallery is exactly as it sounds, a gallery of portraits, most of whom have a distinct connection to the UK.
The Saatchi Gallery features many unknown or up and coming artists who may not yet be in the public eye. Renowned artists such as Damien Hirst actually launched their careers from here.
Enjoy a park
This activity really is a treat in London as it has so many wide open spaces. Take Hyde Park for example, one of London's Royal Parks so called because they are officially owned by the Royal Family.
Hyde Park is one of the larger examples of a Royal Park and is also the home to some famous bodies of water, including Long Water and The Serpentine.
It was the park where King Henry VIII most liked to hunt. It was also the home of the Crystal Palace for the Great Exhibition in 1851 and is where the memorial to Diana, Princess of Wales can be found.
There are plenty of other parks to enjoy too, too numerous to mention them all here. Some of the best include St James Park, Wimbledon Common, Bushy Park and Richmond Park.
Stroll along the Thames
London's iconic river is an attraction in itself and no-one is going to charge for looking at it, taking photographs of it or even walking along it to take in some of the sights that are on its banks.
It's the longest river in England so walking along its entirety isn't practical, but sticking to the part which runs through London City is, as well as being extremely rewarding.
The South Bank is considered the commercial and entertainment district of London by many. Check out County Hall, The London Eye, the Globe theatre, The Southbank Centre and the Royal National Theatre.
Alternatively, take a river cruise and go down to the Houses of Parliament. It's definitely the right way to take in the UK's centre of politics as well as the Elizabeth Tower, colloquially known as Big Ben.
Go shopping
Not literally of course, that costs money, but browsing and window shopping does not. It's easy to forget about buying anything, strolling through some of the most famous shops in the world.
Why window shop at ordinary high street shops when it's possible to window shop at places like Harrods and Selfridges? Browsing through Harrods is hardly window shopping. There is over a million square feet of retail space made up of around 33 different departments.
Visiting London at Christmas time? The seasonal department is certainly not to be missed.
Don't forget to visit the world's most famous toy shop too. Hamley's has been around since 1760 and has been in its famous Regent Street location since 1881. There are six floors of toy wonder and a great, and free, place to bring the family too.
Go to the market
Another one that's only free to look, of course, but just looking through some of these iconic markets can be enough.
Portobello Road Street Market is open every day of the week but the best days to visit are Friday and Saturdays, when all the different markets come together to form one huge behemoth of a market.
These individual markets include those specialising in antiques, fruit & vegetables, bric-a-brac, second hand wares, vintage clothing and furniture, but these are amongst many other things too.
There are also street performers and plenty of street food on offer as well.
Borough Market is the ultimate foodie market set below the tracks of London Bridge station. It's huge, selling fruit & vegetables as well as all sorts of luxury foodstuffs.
Historical fact. Borough Market is one of the oldest food markets in London, dating back to the 13th century.
In terms of London's most popular markets look no further than Camden Market. Over 100,000 people have been known to frequent it on a Saturday, but it's open seven days a week. What does it sell? Practically everything anyone could possibly think of.
Arts & Culture
Outside of museums most of these things come at a cost, but not all. Near to Trafalgar Square there's a church called St Martin in the Fields (presumably called because it used to be in fields). For more than 250 years it has been the provider of free lunchtime concerts. Anybody who considers themselves a music lover should definitely check it out.
There's also plenty of street art to enjoy around London. Every heard of Banksy? He's been quite prolific around London in recent years and there are many examples of his work that haven't yet been removed by councils or sold on for vast amounts of money. Find them in places like Rivington Street and Chrisp Street. However, in the latter it might find it difficult to see past the giant chihuahua (something that will become clear on arrival!)
Free Attractions
Attractions needn't cost the Earth; London has plenty of entertaining places to visit that won't cost you a penny.
You could watch a trial at the Old Bailey (for over fourteens), listen to what people are saying on Speaker's Corner (north east corner of Hyde Park) or take in a free lecture at the London School of Economics.
Looking for something a bit livelier? Head over to the busy junction of Piccadilly Circus, London's (much smaller) answer to New York's Times Square.
Want to do something Royal? The most popular event to see is the Changing of the Guard. It happens every day in summer and it's absolutely free to watch, A great way to experience British pomp and ceremony at its best.
Another one to look out for, which isn't known about by many people, is the Ceremony of the Keys at the Tower of London.
The Tower of London does charge an entrance fee; however, this ceremony is completely free. Unfortunately though, only forty to fifty people are chosen to witness it each night at 21:30. Get over to the Tower at that time to be in with a chance.
Photograph yourself next to an icon
This is easy. Find an icon and take a selfie. Tower Bridge, the Houses of Parliament, the London Eye, Buckingham Palace, Trafalgar Square, Marble Arch. The list is endless and there's no-one to stop people photographing themselves next to every single one.
Relax and watch London go by
Find a bench or a spot in the park and 'people watch' Londoners going about their everyday business. There's nothing like experiencing a living breathing city and taking a moment to take it all in. It's a great way to fully absorb the culture that makes London what it is.
---
---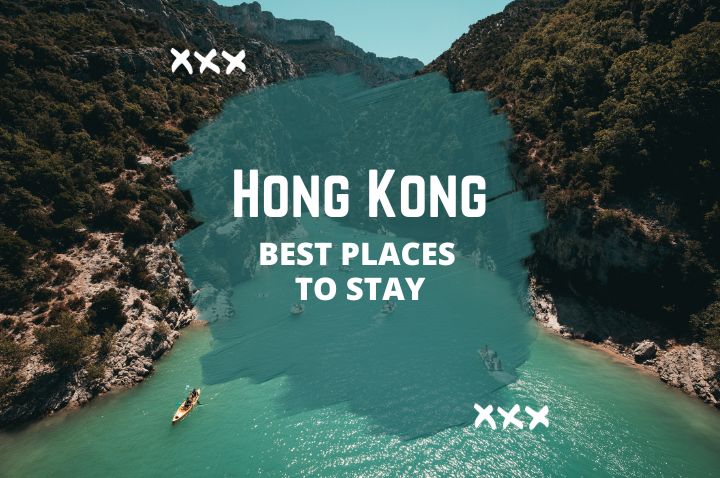 Best Places to Stay in Hong Kong: An Expert Guide
Are you seeking the best places to stay in Hong Kong? Hong Kong is one of the world's most impressive regions, offering a skyline dotted with glittering skyscrapers (8,000 and more at last count) and high quality of life. However, figuring out where to stay i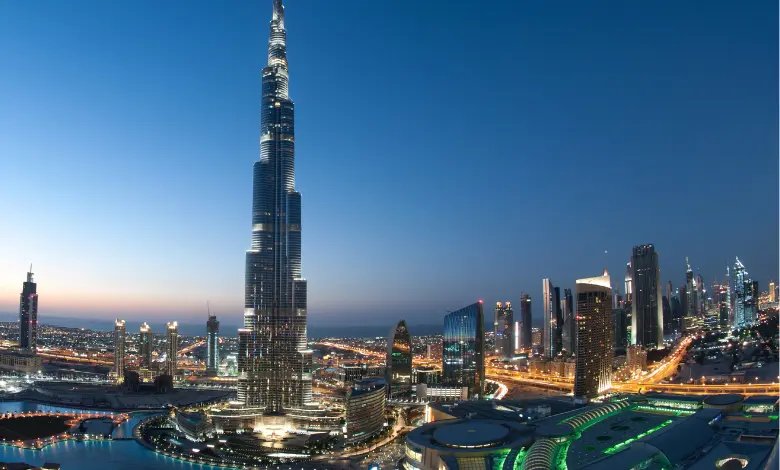 14 Interesting and Fun Facts about the Burj Khalifa
Abhishek Kapoor
08 Nov 2023
The Burj Khalifa is a work of engineering genius and a symbol of human aspiration. It is the tallest skyscraper in the world and dominates the city skyline, standing tall in the centre of Dubai. Beyond its imposing height, this architectural marvel is a tru
Where to Buy Halloween Costumes in Hong Kong
Mugdha Kilnake
11 Oct 2023
Halloween in Hong Kong is a mega celebration that will light up the town this October. There are several exciting events lined up at several destinations in Hong Kong for Halloween, including parties at theme parks and many other special events. The city assum