Getting more out of business travel
---
Travelling with work is a frequently tiring but consistently rewarding part of modern business life. If you're lucky enough to be posted to foreign climes as part of your job then you'll probably be experiencing things that you wouldn't necessarily have in your personal life.
Maybe you're going to exotic, far flung countries that wouldn't necessarily be top of your list for a holiday destination due to prices. Maybe you're visiting a city that would be inappropriate to come to with your young family?
Wherever you are you should always make sure that it's not all work and no play. All but the most unreasonable of employers would recognise the fact that you can't work 24/7. You need some downtime.
So, if you find yourself with the destination, the corporate accommodation and the time to enjoy yourself, what will you do about it? How are you going to make the most out of every business trip for work and for pleasure?
Accommodation
This should be at the top of the list. If you are in a city for an extended stay then spending time in a small hotel room probably doesn't appeal.
Instead, look for self catering apartments in the city. They are often in some of the most desirable areas of the city and offer easy access to amenities. This is perfect if you plan to enjoy yourself on your trip, after all, you're not going to want to spend all your time indoors!
Your luxurious apartment may have all the comforts of home, but remembering to leave it is key to enjoying yourself too!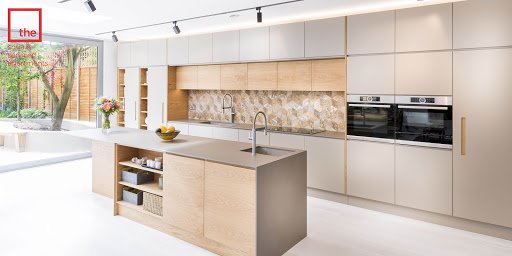 Airline
Pick an airline that you like and stick with it. Being a regular customer of an airline has all sorts of advantages, like access to their lounges at airports which often have showers, Wi-Fi and spaces to work or relax.
Your frequent flyer points can also come in handy for personal use at some point in the future plus your loyalty card could help you skip check-in queues.
Mix business with pleasure
Eating or drinking alone is never much fun. Entertaining clients or suppliers is not only a great way to build solid working relationships, it's also a great way to make friends and stop yourself going crazy on a long trip.
It doesn't have to be a big business meeting, simply use mealtimes as a good excuse to meet colleagues and network.
Be sensitive to culture
Every country has its own protocol when it comes to business meetings. For example if you are attending a meeting in a South American country, you might expect the start of the meeting to be delayed due to a more laid back attitude. The pleasantries and light conversation will also last longer and it is considered rude to go straight into business.
On the other hand, in Japan, expect the meeting to start on time to the very second and the points on the agenda to be observed fastidiously from beginning to end.
In fact, if you are doing business in any Asian culture it is well worth taking a lot of time to study how they do business. From where to sit on the table, who to say hello to first and just how important a business card is, knowing these things will stand you in good stead.
Explore the place you're visiting
If you have been lucky enough to be sent on a business trip where your flights and accommodation are paid for it would be a massive missed opportunity if you didn't explore your surroundings.
Pick up a guide book before you arrive, pick out some essential sights and go and visit them at every opportunity. Get up early before the working day starts if need be. You'll regret it later if you don't.
Tag on a holiday
This at first glance may seem a little cheeky, having a week out of the office on a business trip and then having a couple of weeks off after that. You get free travel to a fantastic destination and three weeks away from the everyday mundane of the office.
However, companies are being actively encouraged to let this happen as it is something they can add into their green policy.
If you rack up thousands of air miles travelling to a far flung destination for a business trip, and then rack up a few thousand more whilst you jet away for a holiday, that's not particularly good for the environment. Tagging a holiday onto the end of a business trip could literally halve your yearly carbon footprint in terms of air travel.
---
---
Leave a Reply
Your email address will not be published. Required fields are marked *