Gulfood Exhibition 2023 in Dubai - Your One-Stop Guide
Gulfood exhibition, the largest annual F&B sourcing event in the world since its founding in 1987, brings together F&B experts for five days of premieres, debates, and commercial agreements. At the Dubai International Convention & Exhibition Center, more than 5000 businesses display their goods and services (DICEC). Over 90,000 trade attendees from diverse nations receive the information they require to remain relevant in this cutthroat and ever-evolving industry at the food and beverage trade fair.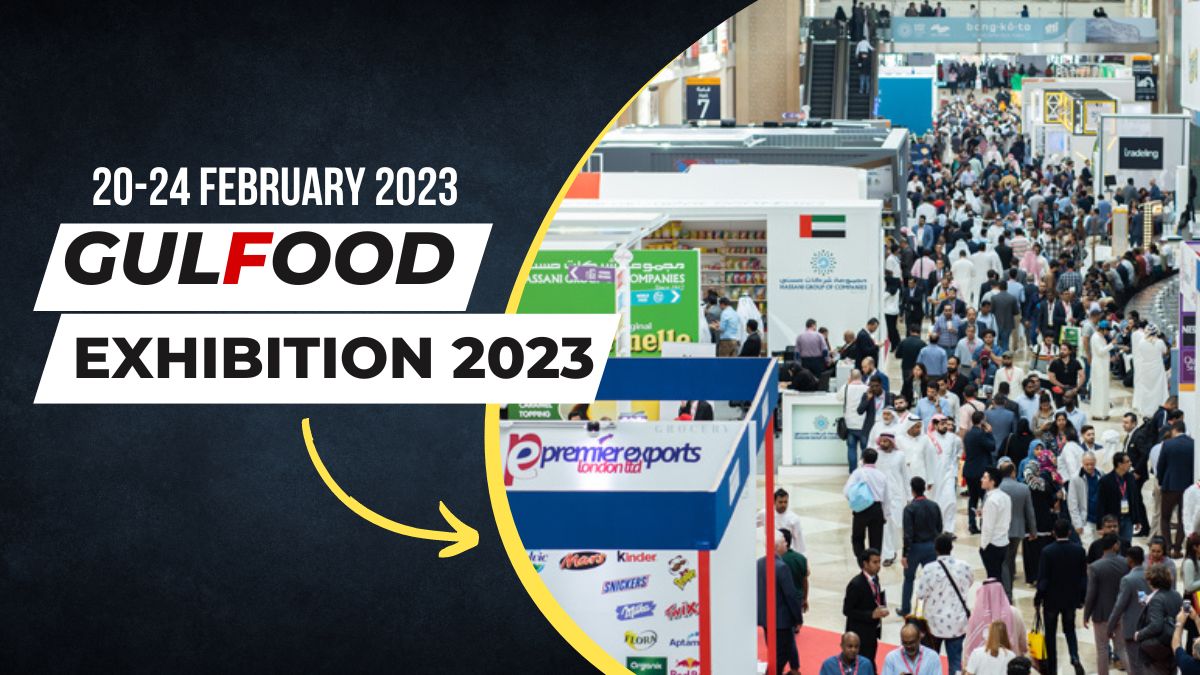 Gulfood 2023 is expected to be one of the largest annual food and hospitality trade shows in the world, held in Dubai. The event will typically feature exhibitors from around the world showcasing a wide range of food and beverage products, as well as equipment and services for the hospitality industry.
Visitors and exhibitors from various F&B business sectors attend the Gulfood exhibition. Manufacturers, dieticians, well-known chefs, hotel and restaurant owners, caterers, government and food procurement authorities, and specialized media may all be found at the Dubai F&B trade event.
The eight primary business areas of Gulfood exhibition Dubai give a comprehensive overview of the sector in the coming Gulf food festival 2023. The newest in beverages, dairy, fats and oils, health, wellness, and free-from, meat and poultry, power brands, pulses, grains, and cereals, as well as international cuisine, are presented to attendees.
Gulfood 2023 Key highlights and Other Information
The Gulfood Inspire conference, which included over 200 speakers and five jam-packed days of intriguing and crucial information for the F&B community, was another highlight of Gulfood Dubai.
Additionally, this year's Gulf food festival includes attractions like YouthX, the Gulfood Innovation Summit, and the Discover Zone for freshly released items. Future food, licensing, the prospects for international markets, new technology, and social media are just a few of the themes covered during the conference.
Gulfood Dates and Time in 2023
Dates for Gulfood 2023 have been finally declared. It will run from February 20 to 24, 2023. The Dubai International Convention & Exhibition Center will host the yearly international trade exhibition for the food and beverage sector.
Gulfood opening hours
The hours of operation for Gulfood 2023 are:
February 20–23, 10:00 AM –6:00 PM,
February 24, 10:00 AM –5:00 PM
Gulfood 2023 Ticket Price
The Gulf food festival tickets are presently available for AED 295 for a five-day pass.
Moreover, it is expected that as the Exhibition approaches near, the price will rise to AED 495 with the rise in demand.
So, be sure to register online on the Gulfood 2023 official website.
Note: General public and persons under the age of 21 will not be permitted entry.
The Gulfood exhibition is an event that is to be paid for. Registration online is required. The Print-at-Home badge, which will be provided via email upon registration confirmation, is required for attendees to enter the event. Fill out the form if you wish to exhibit at Gulfood, and a staff member will get in touch with you.
What to Expect in Gulfood Exhibition 2023?
This year, eight food and beverage categories will be covered at Gulfood 2023, Dubai, which will showcase premium meat, dairy, and organic goods from domestic and international suppliers, producers, and distributors. Attendees get the opportunity to partake in a variety of Michelin-starred chefs' cooking demonstrations and side events including Top Table, E-commerce, Gulfood Zero Waste, Tastes of the World, and the Brewers Cup. The Innovation Awards and the Start-Up Programs, which offers conferences on crucial industrial subjects, are two leading events that will take place at the expo.
Global participants in the food and beverage industries will flock to the Gulfood exhibition, Dubai 2023 for five days of fun events, educational seminars, sponsorship possibilities, and countless business networking chances for F&B and HoReCa professionals. Following the milestone edition's success in 2022, Gulfood 2023 will showcase fresh young talent, introduce attendees to cutting-edge sustainable approaches, and promote the continued growth and development of the F&B sector.
Apartments Near Gulfood Dubai World Trade Centre
Given the tremendous demand for the Gulfood 2023 expo, it is advised that you begin planning your accommodation in advance. There are numerous options close to the Dubai International Convention & Exhibition Centre.
Explore and book the serviced apartments in Bur Dubai and Difc which is near the Gulfood exhibition show.
Following is the General Expense for Accommodation for the Gulf food festival:
1 bedroom apartment - 475-490 AED
2 bedroom apartment - 650-700 AED
Things to Remember while Visiting Gulfood festival 2023
Please be aware that Gulfood does not issue refunds for any payments.
To provide a successful business environment for both visitors and exhibitors, the Gulfood organizers work hard to ensure that only competent Trade and Business Professionals attend the event. Prior to issuing badges, the authorities have the right to require additional verification of eligibility and, if required, to revoke admission.
The general public and individuals under the age of 21 will not be permitted entry.
Visitors who are caught assisting with the transfer of badges will not be permitted entrance to Gulfood or subsequent exhibits.
Please check your Junk folder if you do not get your guest confirmation through email (in some cases, your e-mail settings or system firewalls may cause the visitor confirmation e-mails to go to the Junk folder). To register, email

[email protected]

.
You agree to abide by the general terms and conditions stated by the Dubai Department of Tourism and Commerce Marketing by submitting the online pre-registration form (DTCM).
The exposition halls expressly prohibit the use of baggage or trolleys.
Holders of badges must not permit them to be worn by anybody else. The event organizers reserve the right to ask anybody who obtained visitor or exhibitor badges by theft, trickery, or another unlawful method to leave.
Any visitor to the exhibition should have a picture ID on them at all times (passport, photo-ID driver's license, national identity card, etc.), since the organizer may want to see it.
---
---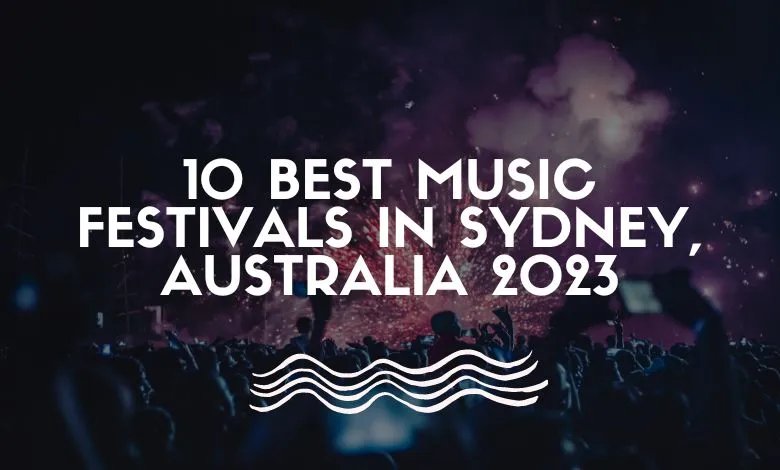 10 Best Music Festivals in Sydney, Australia
Mugdha Kilnake
28 Nov 2023
Get set ready to explore Sydney, a city of pulsating rhythm. Sydney is a city where music weaves through its very core. It offers many music festivals every year. Sydney's festival scene promises an unforgettable celebration of sound. It has everything from e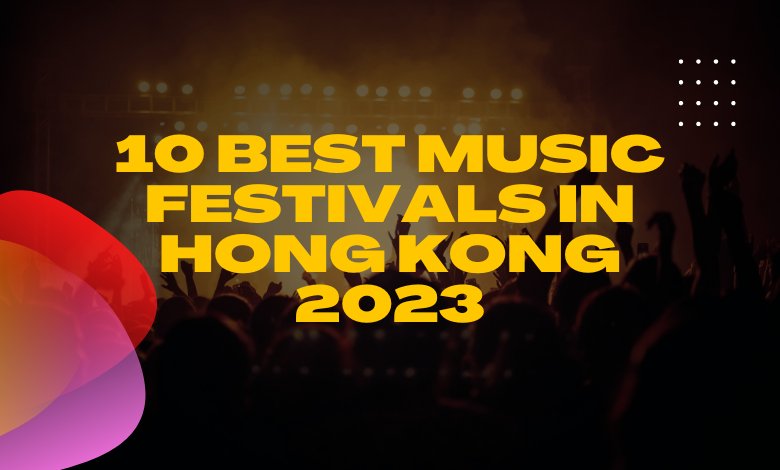 10 Best Music Festivals in Hong Kong for Music Enthusiasts
Mugdha Kilnake
20 Nov 2023
Are you ready for an electrifying journey of music festivals in Hong Kong? Get ready to unleash your inner music lover. We will dive into the breathtaking beats, performances, and experiences that await you in this dazzling city. From the iconic skyline to the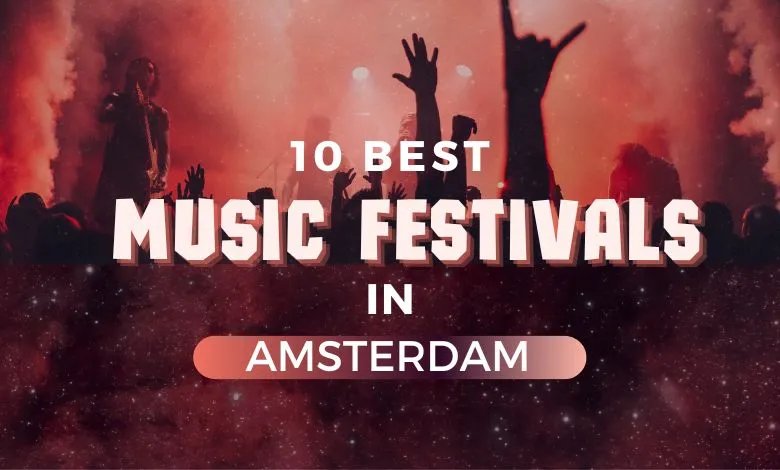 Top 10 Music Festivals in Amsterdam for an Unforgettable Experience
Mugdha Kilnake
20 Nov 2023
Amsterdam is a vibrant and dynamic city known for its rich cultural heritage. It is also renowned for picturesque canals and buzzing nightlife. But did you know it is also a hotbed for some of the most incredible music festivals in the world? From pulsating be
1 Comments

Yasir Malik
Thank You for this great info about the trade show.Keep posting blogs like this one. https://www.zumizointernational.com/
---