Halloween in Boston 2022- Best Places to Celebrate Where to Go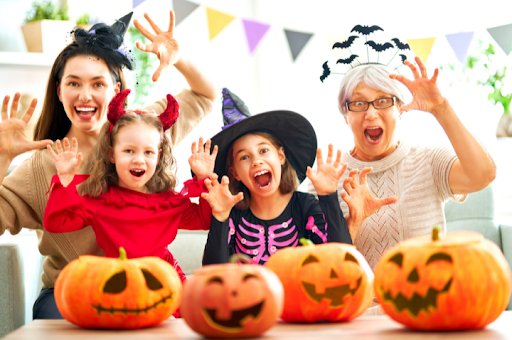 Halloween is an exciting time if you are in the beautiful city of Boston. From trick and treating in the lovely Beacon Hill to enjoying Ghost Ship Harbor and watching a horror thriller at the Brattle, there is plenty to do here. Halloween in Boston promises to bring you oodles of fun and merriment as you explore some of the city's best attractions during the celebrations. Plan your Boston trip to coincide with the Halloween spectacle in the city. There are other events like Columbus Day which also take place in October so you can expect a whale of a time!
Halloween in Boston - Top Places and Activities
1. Picking Pumpkins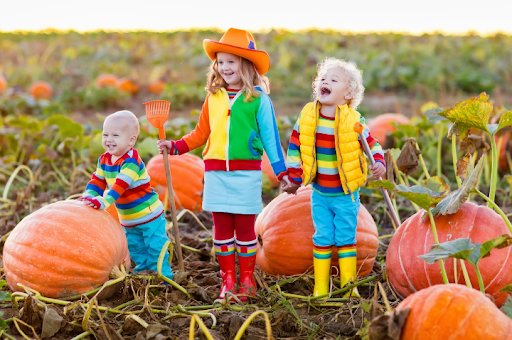 Halloween in Boston is incomplete without a bout of pumpkin picking! With Halloween around the corner, Boston offers plenty of options for picking up the best pumpkins at some vantage points in the city. Venture to Hanson's Farm for a marvelous experience and enjoy haunted hayrides on Saturdays and Fridays in October as well! Dowse Orchards is another great place to pick up your Halloween pumpkin while getting garden mums, corn stalks and hay bales for decking up. The views are stunning and will be a photographer's delight for sure. There is a food stand offering cider from the in-house cider mill and fresh local produce.
Boston Hill Farm is where you get a charming red wagon to put your chosen pumpkins and a rapturous welcome! The petting zoo will delight children while you will all love the sumptuous apple cider doughnuts alongside! Tougas Family Farm offers a fun experience for entire families, offering a barnyard, playground, hayrides, pumpkin picking, meals at the kitchen and tantalizing desserts like peach and apple cobblers. The hot dogs and turkey sandwiches are big draws for foodies at Tougas Family Farm.
2. Graveyard Visits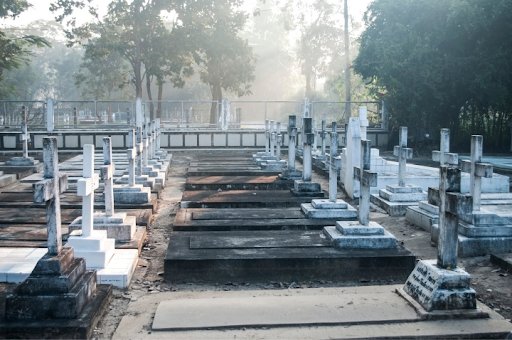 Halloween in Boston will come alive with your visit to some historic graveyards and cemeteries. The Granary Burial Ground is a must-visit, a famous site where three Declaration of Independence signers were buried. You will find many other noteworthy citizens too. You can also venture to Copp's Hill Burial Ground to view a historic grave going back till the 1600s. These famous locations are included in special graveyard tours. Enjoy getting the creeps, albeit in a thrilling way!
Also Read: Moving to Boston: What to Expect
3. Rocking Concerts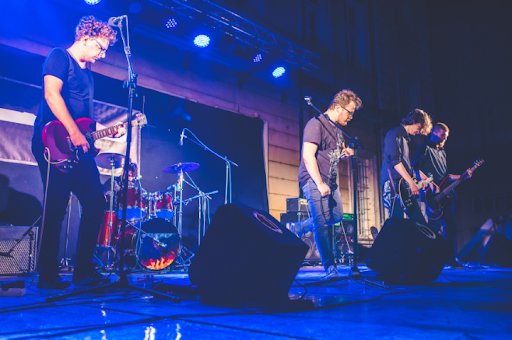 Halloween in Boston gives you a chance to savor musical concerts and performances in October courtesy of top acts. Some of the biggies slated to perform in Boston include Gary Numan, Dashboard Confessional, Jonas Brothers, Enrique Iglesias, New Found Glory and Simple Plan, Thrice, Toadies, Twenty One Pilots, Frankie Valli and the Four Seasons, Testament, Exodus, and Death Angel, Harry Styles and Gwar. The Boston Symphony Orchestra is also slated to perform throughout the month, serving up a treat for classical music lovers.
4. Attend Key Sporting Events
Sports lovers will have numerous chances to view live matches throughout October in Boston. The NBA basketball season will kick off in style, giving you a chance to witness Boston Celtics matches up close. The New England Patriots are also scheduled for two home games against the Cleveland Browns and New York Giants in this period. The Boston Bruins will start their upcoming season in October with 6 home games available for fans. The Red Sox is expected to play a few games as well, which will delight baseball lovers. The New England Revolution will play their final two games in this month as well. How about Halloween in Boston that is laced with ample sporting delight? Double the fun as they say!
Also Read: Boston Business Trips: What to See Whilst You're in Boston
5. Watch Popular Musicals
Make your Halloween extra special by witnessing numerous popular musicals in and around the city throughout October. Most musicals will take place in nearby Beverly, just half an hour away. One of the most famous musicals in the world, Mamma Mia, will come to Beverly's North Shore Music Theater this month. The same venue will also host Kinky Boots later in October. Million Dollar Quartet will arrive at the Boch Center Shubert Theater in October while Stomp will also play at the Emerson Colonial Theater. Expect an entertaining time all throughout the month!
6. Fascinating Crime Tours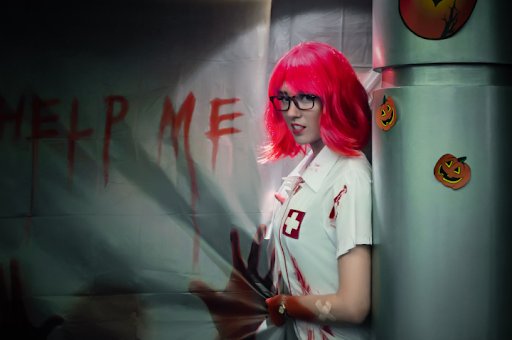 If graveyards are not enough to creep you out, try historic crime tours within Boston. There are special crime tours of Beacon Hill and other areas which are linked to the notorious Boston Strangler. Discover the incidents linked to Professor John White Webster, convicted in 1850 for murder. These crime tours will take you into the history of the underworld in Boston, giving you that classic eerie feel that is indescribable indeed!
Also Read: Expat Guide: The Top Areas in Boston for Expatriates
7. Titanic Masquerade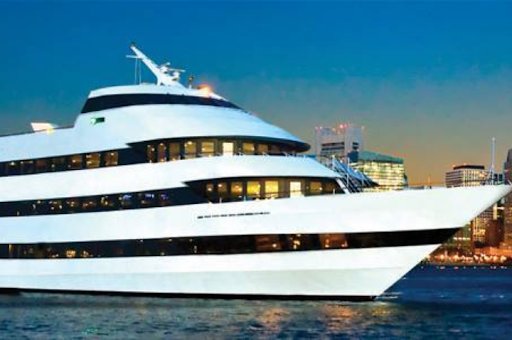 (image courtesy: thebostoncalendar.com)
The famous Titanic Masquerade has been a special feature of Halloween in Boston over the last few years. This is one of the biggest highlights on the city's nightlife calendar. This costume masquerade party takes place on the well-known Spirit of Boston Yacht that cruises for three hours around the area, offering a fabulous party. Three DJs belt out pulsating music spread throughout a couple of floors and visitors simply love dressing up for this Halloween-special event. Ticket prices are moderately reasonable while hours usually span 10.30 PM-3 AM. Tickets can be purchased online for this iconic Boston event.
8. Columbus Day Celebrations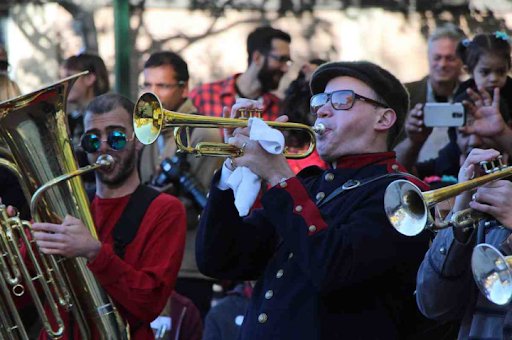 (image courtesy: www.bu.edu)
The official state holiday in Massachusetts is celebrated every second weekend in the month of October. This clearly means that you will end up having a lot of fun between 9th and 11th October this year. The Columbus Day Parade is one of the most popular attractions at this time, starting on 10th October, 2021, in Boston, and venturing through the North End via thoroughfares such as Cross Street, Hanover Street and Atlantic Avenue.
Expect a bevy of attractions like marching brass bands, colonial militias, military units, politicians, entertainers, stars, duck boat floats and a lot more! This event can be attended for free. Special sales are available across several local stores although banks, educational institutions and state offices will remain closed for the occasion. You can still expect lucrative bargains at several businesses!
Also Read: Discovering Boston: Relocating Tips, Guide & Practical Advice
9. Haunted Bus Tours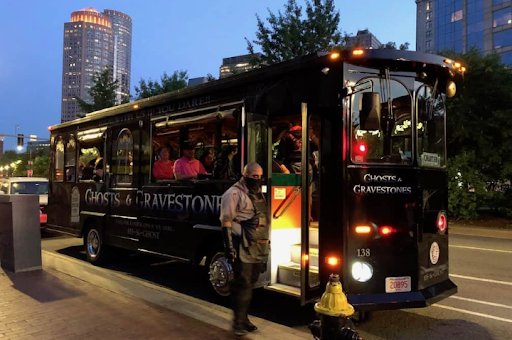 (image courtesy: toandfrofam.com)
The icing on the cake for your Halloween in Boston experience will be haunted bus tours. The trolley of the doomed will take you and the guide on a learning experience, revolving around the darker side of the city. This two hour experience will have several thrills and chills designed to keep you excited. The Ghosts & Gravestones tour will encompass several aspects like the hauntings seen or reported throughout Boston along with the infamous Boston Strangler. A visit to the Copp's Hill Burying Ground is a must along with the Granary Burying Ground. View the resting place for several iconic and legendary figures of Boston. These tours will certainly give you a spooky Halloween worth remembering for years to come!
Now that you have a clear picture of the activities and attractions to expect before or during Halloween in October, plan your itinerary carefully. Book your tickets in advance and explore furnished apartments in Boston for your stay. You will find numerous options located in close proximity to major tourist landmarks and public transportation facilities alike.
Here's to enjoying the Halloween fervor in Boston like never before!
---
---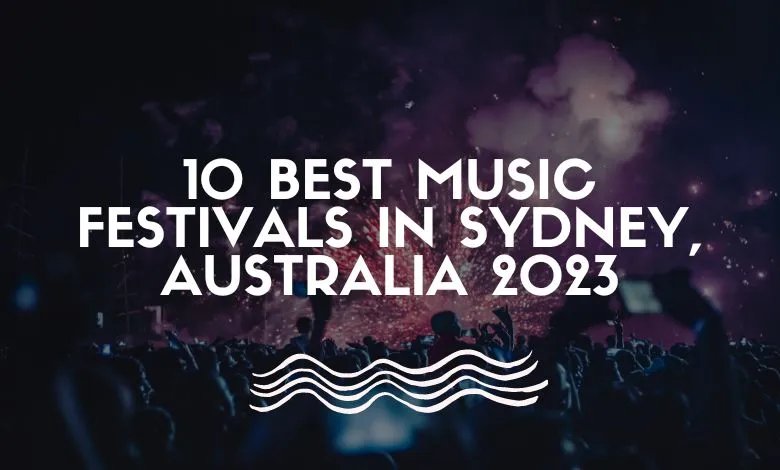 10 Best Music Festivals in Sydney, Australia 2023
Mugdha Kilnake
04 Sep 2023
Get set ready to explore Sydney, a city of pulsating rhythm. Sydney is a city where music weaves through its very core. It offers many music festivals every year. Sydney's festival scene promises an unforgettable celebration of sound. It has everything from el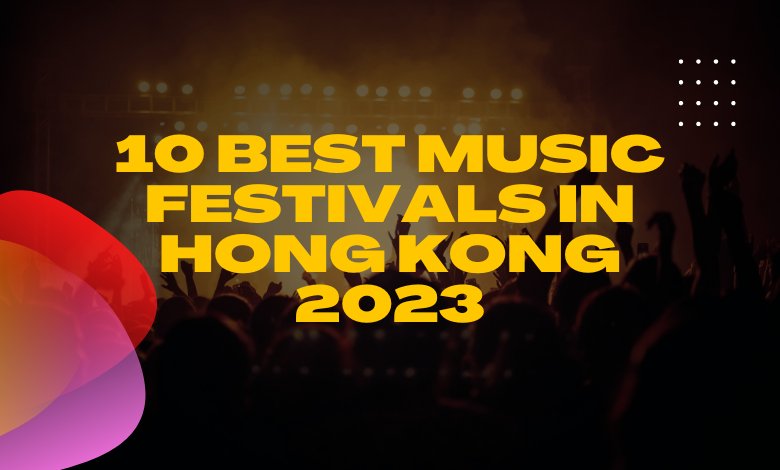 10 Best Music Festivals in Hong Kong 2023
Mugdha Kilnake
31 Aug 2023
Are you ready for an electrifying journey of music festivals in Hong Kong? Get ready to unleash your inner music lover. We will dive into the breathtaking beats, performances, and experiences that await you in this dazzling city. From the iconic skyline to the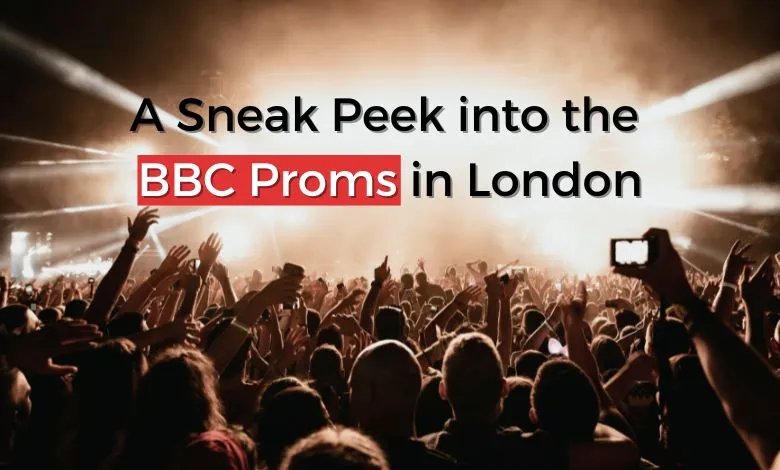 A Sneak Peek into the BBC Proms in London
Mugdha Kilnake
30 Aug 2023
In the course of its history, the BBC Proms in London have continually produced remarkable musical experiences that have enthralled audiences globally. Featuring great concerts by notable musicians and the Last Night festivities, the festival maintains its st