FRIGHT NIGHT KNOWLEDGE | HALLOWEEN IN LONDON
---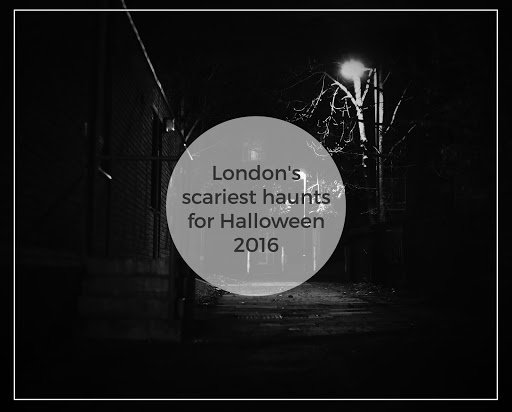 To Londoners of the past, things were a lot creepier. Surgeons performed operations on eyes without anaesthetic, Jack the Ripper walked the streets of Spitalfields and infamous villains and traitors howled within the walls of the Tower of London.Today, the most terrifying thing is someone starting a conversation with you on the Central Line, or travelling with the boozed passengers often found on your last train/bus home on a Friday night.
For an eerie reminder of those brutal times, here are a few of our suggested places to wander this October - all exhuming the most brutal, gory periods of London's past… Just in time for Halloween
SIGN UP TO OUR NEWSLETTER TO RECEIVE AMAZING AREA GUIDES FOR LONDON, NEW YORK AND PARIS
The Old Operating Theatre - 9a St. Thomas Street, SE1 9RY
Located in the shadowy loft above St Thomas's Church (located on the same street as The Shard building) is a museum that showcases a Victorian operating theatre that was used to administer excruciating treatments without anaesthetic. Once part of St. Thomas' Hospital, this museum delivers horrific history lessons, without missing any of the gory details. Until 1846, surgeons had no access to anaesthetic and depended on swift technique (the most "skilled" surgeon could slice an arm off at the shoulder in 17 seconds), but resulted in a majority of patients perishing in the process.
Tours often get sold-out quickly, so be sure to check their website for opening times and availability.
Tower of London - EC3N 4AB
If you want to experience a truly spooky history lesson then submerge yourself in the eerie surroundings of The Tower of London. Thousands of years and hundreds of executions have taken place inside the grounds, with many reporting to see and hear the sounds of Anne Boleyn's ghost roam inside.
The castle served many uses in its history, but is mostly famous for when it was a prison - holding those who attempted to overthrow royalty, treasonists and political figures who had fallen from favour. Punishment was harsh for those condemned, and torture was administered with force, with recorded techniques and tales from equipment such as the 'scavenger's daughter' promise to turn the stomach. Within the cells you can feel how isolation could drive you to despair, with some prisoners intricately illustrated strands of graffiti being still visible today.
Ghost Bus Tour - Northumberland Avenue, WC2
For those looking for a Halloween fright served with lashings of humour - be sure to book yourself a ticket on the Ghost Tour Bus. The black 1960s Routemaster bus that you tour around the city in even has an eerie backstory and gothic edge, a haunted chariot that'll carry you on your journey throughout the darkest corners of history.
As well as encountering all the most famous sights of the city (The Houses of Parliament, London Bridge, Westminster Abbey, Downing Street, Tower Bridge, St. Paul's Cathedral, and The Tower of London), you will be educated about the demon barber of Fleet Street as well as the Cross Bones Graveyard of Southwark - it's safe to say that London has experienced its fair share of pain and misery, with The Ghost Bus Tour bringing it all back from the dead!
Whether it's spooky spectacles or horrible history - our London guide to Halloween is sure to tick the boxes when it comes to ideas for this year's' night of fright.
Looking for a safe haven from the ghosts and ghouls? We have 100's of serviced apartments from you to choose from all over the city. Get in touch with a member of our reservation team today to bring your stay in London to life!
---
---
Leave a Reply
Your email address will not be published. Required fields are marked *