Hanukkah Menorah's Around the World
---
When it comes to naming the world's largest Hanukkah menorah then you might find it difficult to get the right answer. It's certainly located in New York City but there are two possible options to choose from.
The most famous one, and the one that effectively claims the title, is over the road from the Plaza Hotel in Manhattan, close to Central Park. It is a huge golden coloured, steel beamed structure standing at a height of 32 feet.
However, across the East River in Prospect Park in Brooklyn, there is a menorah that is very similar in size. Both are lit up every night throughout Hanukkah but on the first night of the festival at the Prospect Park location, you can enjoy potato pancakes prior to the lighting.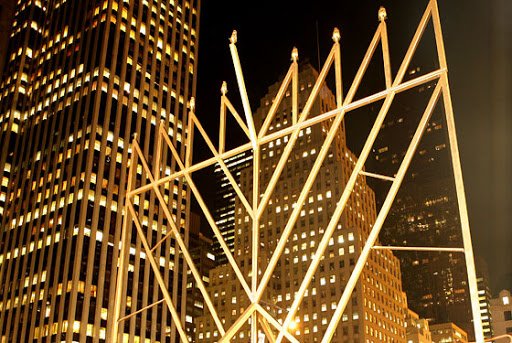 Hanukkah is celebrated across the world in towns and cities that have a Jewish population. It is a holiday which commemorates the Maccabean Revolt and the rededication of the Holy Temple in Jerusalem. It is also known as the Festival of Lights and one of the most recognised symbols of it is a unique candelabra with nine branches, otherwise known as the menorah.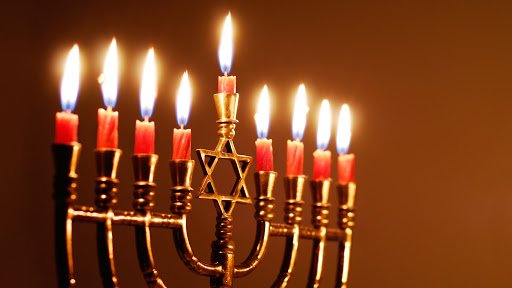 The lighting of the menorah is a celebrated event each night of Hanukkah and events can be found in most major cities.
In London, the most prominent menorah can be found in Trafalgar Square. This menorah will not be lit fully every night, instead one of the branches will be lit each day until on the final day of the festival the menorah is lit up in full.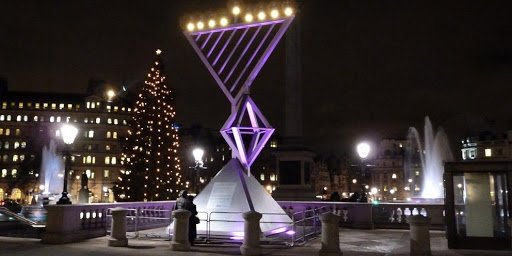 If you want to visit this menorah and are looking for luxury accommodation in London, thesqua.re offers grand apartments throughout the city.
Paris follows the same tradition as London in having its prominent menorah near to a famous landmark. The Hanukkah menorah in Paris is located at the base of the Eiffel Tower and the celebrations here have always taken on huge significance, given France's connection with WW2 and the horrors suffered by the Jewish community.
One of the most unusual places to find menorahs during the festive season is in the windows of Dublin homes. It's a craze that started in the 1990s and is still going strong. It's unusual in the sense that there are around 6.6million people living in Ireland, and of those people only around 2,500 are estimated to be Jewish. The reason why this tradition started is lost in time but it does show how tradition can spread around the world.
---
---
Leave a Reply
Your email address will not be published. Required fields are marked *