Hatfield and Welwyn Garden City
---
Hatfield
Hatfield is a New Town which was first proposed in 1944 before being ratified in 1946 alongside other new developments in Hertfordshire including Stevenage, Welwyn Garden City and Letchworth.
Initially it was earmarked for a population of 25,000 but according to the 2011 census this total has now reached closer to 40,000 people.
Hatfield was famous throughout much of the last 100 years for aircraft. The de Havilland airfield and aircraft factory was based here, later Hawker Siddeley and finally British Aerospace who closed down the factory in 1993.
The factory is most famous for producing the Vampire, the second British jet fighter and the Comet, the world's first passenger jet liner.
Hatfield's connection to the aviation industry is apparent in some of the street names such as Comet Way and Dragon Road.
Hatfield also has a tenuous link to Hollywood too. After the aircraft factory was closed it was used as a film set for the Steven Spielberg movie, Saving Private Ryan, as well as for the huge wartime television series, Band of Brothers.
The squa.re has apartments to rent in Hatfield in case you want to explore the town more closely?
Welwyn Garden City
As described above, Welwyn Garden City was designated as one of the first new towns after the end of the Second World War. It was also the second garden city in England after Letchworth Garden City.
For those of you unfamiliar with the term 'garden city', the basic premise is that self contained communities are surrounded by greenbelt areas. These green areas will have equal proportions of domestic properties, industry and agriculture.
Welwyn Garden City is an exemplary example of this type of planning. It's sometimes difficult to believe that you are just 20 minutes on the train from Central London which makes it a perfect commuter town too.
The success of the town has meant that a number of businesses have major offices in the town's designated employment ares. These include HSBC, who have a global data centre there, Ocado, Xerox and Tesco, the latter has their head office here as well as a business park in another location in the town.
The town was previously famed for being the 'home of Shredded Wheat', as a factory here manufactured the famous cereal. The factory is now closed but the building itself is now Grade II listed.
Welwyn Garden City accommodation is plentiful and popular due to its proximity to London. However, if you want to stay in style check out the self catering apartments offered by thesqua.re.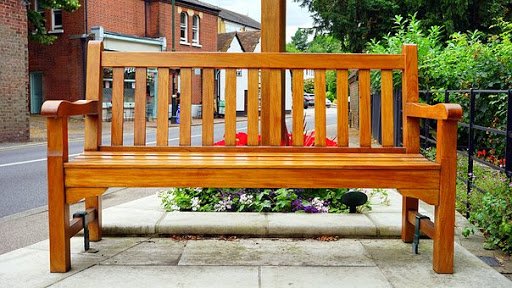 ---
---
Leave a Reply
Your email address will not be published. Required fields are marked *