How Technology Has Transformed the Travel Industry
---
As traveling around the world gets easier, the number of people on the move increases. More people are travelling than ever before and like the ease of movement improves, the demands for even greater ease and speed increase.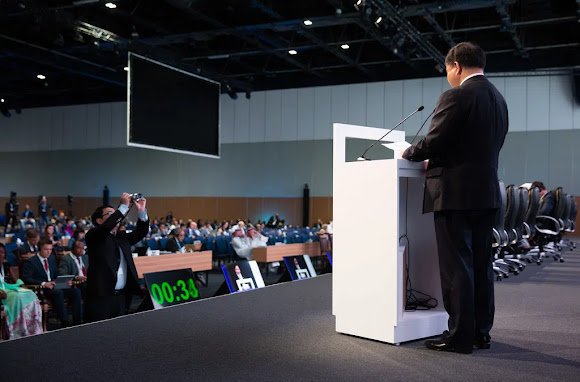 This is where technology is playing a huge part. The travel industry is an old and established one, but one that has generally transformed itself according to demand. Technology and sustainability have been buzzwords in the industry for a while now and they continue to change the way people travel.
In the UK, these changes have been factors in the demise of Thomas Cook.
Thomas Cook was arguably the most famous name in UK travel. It was a company that could trace its roots back to a cabinet maker called Thomas Cook who started it in 1841.
By 2019 it had more than 600 high travel agents across the UK and Ireland, tour operations in 17 other countries, hotel chains and a fleet of 117 aircraft allocated to airlines based in nine different countries.
Unfortunately, due to the online and instant booking options now available to potential travelers, the real estate costs of having 600 stores were a huge drain on the business.
After all, why would people take time out of their lunchtimes and weekends to visit a shop when they could book a holiday in a fraction of the time whilst sitting at their desks.
The reason for the change is that the technology that allows on-line bookings has improved beyond recognition in recent years.
Smartphones are unrecognizable compared to a few years ago, electronic payments are faster, more reliable, more secure and crucially more trusted than they ever have been.
Social media has also played its part in a number of ways.
Companies have had to change and reinvent themselves at the same staggering speed as the technology.
Travelers are demanding immediacy and urgency for every aspect of their journey, from booking to returning. They also expect a seamless experience, which means that different companies are having to work together like never before to provide it.
Travelers also like to feel like the whole experience is just for them. They like to feel the arrangements have been personalized to suit their demands and their demands alone.
With the increase in the volume of travelers, this has often been the greatest challenge for the travel industry.
Companies that do personalization well, are the companies that will succeed in the current market.
Here are some more specific ways that technology has changed the way we travel.
Packing
Now we have robots to pack our luggage for us life is so much easier…
Actually, that's unfortunately not true. Robots aren't yet available to pack people's suitcases, but thanks to technology they probably will never actually be required.
The reason is simple, suitcases for business travelers haven't got smaller for anything. There is less in them or at least the things that are in them are much smaller than they need to be.
Take music for example. Even the frequent business traveler likes to take their own music away with them to listen to. A few years back the Walkman gave them that possibility. But the cassettes certainly took up a lot of room. Fast forward a couple of years and personal compact disc players and the CDs themselves took up even more room if anything.
Fortunately, a few years after that came the iPod. Thousands of songs could be downloaded onto a tiny piece of technology that could fit in someone's pocket.
A couple of years later, thanks to things like iTunes and Spotify we can chuck our iPod away too. We can now stream endless music to our mobile devices.
Talking of mobile devices. There are also a few other things that they've replaced. Hands up who used to take a book away on holiday? Now entire novels can be read from a phone or Kindle, taking up no space at all.
It's not just novels either. A trip to Spain wasn't complete without a phrasebook that not only had to fit into the luggage, it also had to be carried around if it was to be of any use.
Mobile phones and their apps have done away with the need for them and many other things too.
Booking
The recent demise of Thomas Cook in the UK has highlighted just how different the booking process is in the travel industry. The firm had been around since the 1800s and at the time of its collapse, it had hundreds of retail shops on UK high streets up and down the country.
However, the vast majority of people wouldn't have set foot in a physical travel agent to book a holiday or a trip for a very long time. After all, with most people working during the week who exactly has the time to do that?
So how do most people now book their trips? Online of course.
Every aspect of a journey can now be booked online and those companies that haven't adapted to new technologies have unfortunately fallen by the wayside.
But the travel industry is not only an adopter of new technology, but it is also an innovator. Many of the technologies we use every day and take for granted have stemmed from advances made in travel booking.
It's now possible to book flights from a mobile phone, instead of having to sit in a travel agent while they navigated through the incomprehensible Sabre or Amadeus systems.
Today, travel agents generally use the same systems that are open to the general public. This has given the public the opportunity to bypass the middle man, an option that most people have readily taken.
It's not only flights. Accommodation can also easily be booked too. Whether that be booking hotel rooms or taking the increasingly more popular option of a fully furnished serviced apartment.
TheSqua.re, for example, allows potential travelers to virtually browse the apartments on offer, establish where they are and what they have to offer before making a booking. Without any human interaction necessary.
However, everybody knows that a holiday or business trip doesn't always go to plan, even in the lead up to it. Sometimes plans have to be changed and in the past, that has been a difficult problem to overcome for an automated booking process.
The advent of chatbots has overcome that problem with ease.
With a chatbot, the traveler can ask questions and get problems sorted before, during and after their trip. If an automated bot can't sort the problem then it can automatically hand over to a human being who can.
Chatbots are ultimately the solution to the most popular demand in modern travel. The demand for exclusivity and personalization.
Despite the fact they need to travel on planes with hundreds of other people and stay in cities occupied by thousands, people still like to feel that the trip they are taking is personal to them. Individual attention from a chatbot makes this seem closer to reality.
Payment
There is no point in having a seamless system in place for confirming travel and accommodation requirements if when it comes to it it's difficult to make payment.
Electronic payments are a vital part of the whole process. They are incredibly easy and are often integrated into booking systems so they are regularly completed without a second thought.
The advent of Google Wallet, Apple Pay, Samsung Pay, and many others have made things even easier. People can now travel with virtually no cash on them at all, making travelling itself that little bit safer and much more convenient.
The pre-journey trip to the bureau de change or the mid holiday trip to the ATM are almost things of the past as the cashless society becomes more and more prominent.
Although the cashless society is a relatively new phenomenon, Electronic payment systems are not and have been around for many years. So, what has recently changed?
The short answer is the risk. Whether real or perceived.
It has taken a lot of persuasions to get people from paying by cash, cheque or credit card to paying with the tap of a phone. It's true that the security technology surrounding electronic payments has always been high and will continue to improve.
However, the thing stopping people from using it was simply exposing their money to new technologies.
Payment companies can say what they like about their security set up but what it ultimately came down to was time and usage. The more people used the technology the more it became normal. The lack of real security issues experienced by the vast majority meant that the claims by Google, Samsung, and Apple were ultimately correct, that it really is the safest way to pay for things.
This means that people can now be walking down the street, fancy a holiday and book and pay for it on their mobile phone without a second's thought. If they want to take a book to read, a phrasebook, some music, a map or anything else to ease their journey, the chances are, they've already got it packed!
---
---
Leave a Reply
Your email address will not be published. Required fields are marked *