How to Balance Business Travel with your Personal Life
---
Travelling around the world as part of your daily work may seem to outsiders to be a glamorous lifestyle.
The truth is to some extent it is! You're getting to see parts of the world you might not have otherwise been able to visit, you're doing things you might not get to do as a family.
On the flip side however, there are some negatives. Most people who travel for business will tell you how tired they are, all the time. Flitting from one time zone to the next whilst desperately trying to get your head together enough to be able to discuss business is not easy.
The other major downside is missing your home and loved ones, which is probably the most difficult to overcome. If you want to keep your family life strong, here are some tips.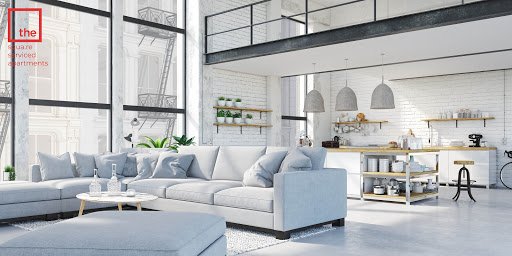 Stay in Touch
Nowadays this is easy. In the past you would have had to have made an expensive phone call (if the company wasn't paying). Today you have endless options with a lot of them being free.
Emails can be read at any time and arrive immediately. Phone calls are more reliable than ever and VOIP technology can now make them toll free. Reliable video calls are now possible with apps such as FaceTime. You can even record videos of your travels and send them home.
The world has certainly got a lot smaller and technologically advanced. If you prefer the traditional approach you can still send a postcard too. As long has you don't expect it to arrive anytime soon!
Remember to keep in contact with everyone separately as well as a family. You're a mother/father, wife/husband, brother/sister, son/daughter. You mean different things to all of these people so make time for them individually.
Have a private phone call with your wife, after the kids have gone to bed, use a video call to speak to the kids whilst they do their homework, send a detailed itinerary email to your parents, with photographs!
Bring the Family
Unless you've experienced it yourself, you may be surprised to hear that a lot of companies are now very open minded with regards to families travelling on business trips. Employers are becoming aware of the negative impact time away from their loved ones is having on their employees. A healthy work life balance are frequently used buzz words.
On most business trips there is some downtime and what better way to spend it than by exploring somewhere new with the family? What's the point in travelling thousands of miles if you're going to spend all of your time staring at the walls of some generic office?
It's also better for the environment too as you are reducing your travel footprint. Why take a business trip and a leisure trip when you can take a bleisure trip?!
Limit the Length of your Business Trips
If you have family responsibilities this is probably something you're already thinking about. Always see if your trip can be fitted into one overnight stay and try to never be away on weekends, or on whichever days your family holds sacred!
Try to fit more meetings into a single day, maximise your work day. Have early morning meetings and late night meetings, you're probably tired anyway so why not push it to the limit?!
Another thing to consider is whether it is worthwhile making the trip in the first place? We've already mentioned how much technology can help you keep in touch with your family. FaceTime or Skype might actually be the best way to conduct a business meeting. Think of the money and the environmental savings for your company.
Stay in a Home Away from Home
One thing that will surely send you round the twist, especially if you're on a a longer business trip, is having to stay in a small hotel room. Even a five star hotel room with all the luxuries that come with it soon loses its appeal when at the end of the day you have to come back and stare at its four walls.
Instead of the usual choice, consider staying in self catering apartments in the centre of the city. Not only are you close to work (and to play) but you also have home comforts. Things as simple as having multiple rooms and being able to cook your own meal once in a while. Even studio apartments will make you feel more at home than one room amongst hundreds of others in a hotel.
---
---
Leave a Reply
Your email address will not be published. Required fields are marked *