How to unwind on a business trip to Amsterdam
---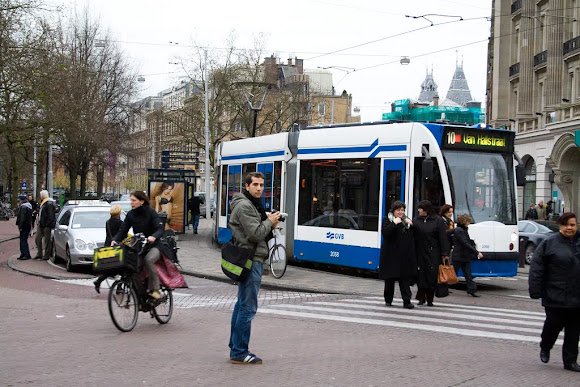 The first question you should ask yourself is "Why am I asking this question?!" Amsterdam is one of the party capitals of the world and is geared up to do nothing but unwind! If you can't find something fun to do in Amsterdam then you really must try to get out and enjoy yourself more!
With that said, Amsterdam's more obvious leisure activities might not appeal to everyone. Some of them are certainly not appropriate for business meetings or even if you are on your own they might not be something you should be putting on your expense account!
So what else could you be doing after work hours in Amsterdam? If you are responsible for taking out colleagues, clients or suppliers where could you take them in order to create the right impression?
As luck would have it, Amsterdam is a relatively small and compact city, so getting about to multiple locations is never going to be a problem. You could walk about, but if you wanted to get about that little bit quicker, not to mention integrating yourself with the locals, a bicycle is really the only way to travel.
The centre of Amsterdam is traditionally considered Dam Square and this is a great place to meet up with colleagues. It's usually full of hustle and bustle as well as street performers and of course the Royal Palace.
If you go east from here you will find yourself in the famous red light district. It's the oldest part of the city and well worth a look as it is one of the things that Amsterdam is renowned for.
Another must see in Amsterdam is the Anne Frank House, a museum based in the attic where the family lived and hid from the Nazis for two years. Not something for the faint hearted but definitely something that everyone should see during their visit.
A great way to see the city, and do a bit of much needed relaxing, is to take a canal boat. You can buy a day pass which allows you to hop on and hop off at fourteen places of interest in the city.
There's museums galore in Amsterdam dedicated to a varied range of interests. The Rijksmuseum is a great place to go if you like classic art and want to keep it Dutch. It's where you can find some of the best art the country has produced and is home to some of Rembrandt's best work.
The Netherland's most famous artistic son is of course Vincent Van Gogh who gets his very own museum here.
Not to turn a blind eye to Amsterdam's alternative fame, you can also find the Erotic Museum and the Hash, Marijuana and Hemp Museum in the Red Light District. Just remember to check that anyone you take is as open minded as they'll need to be!
Away from the museums and an ideal group or corporate activity is a visit to the Heineken Experience. Not only do you get a tour through the original brewery from 1867, you also get to try plenty of samples too!
Sometimes all you want to do after a long day of business in the city is to get some peace and quiet and unwind. Fortunately Amsterdam does have some fantastic parks and green open spaces for you to enjoy.
A stroll through Frankendael Park, for example, will wash away all the worries and stress of the day after a few steps. There are walking trails where, in the off season at least, you can walk along in the peace and quiet without seeing another person, although you might see plenty of wildlife as the park is a haven for it.
Vandelpark is also recommended and has the added advantage of cafes overlooking it, so you can enjoy a coffee while you relax.
The best way to relax and unwind however, is to ensure your accommodation provides it. There's only so much relaxing that you can do in a small hotel room but there are alternatives to choose from.
There is plenty of corporate housing in Amsterdam which will provide you with far more space to unwind in. Staying somewhere where you have a lounge to sit down in and a kitchen to cook your own meals in is definitely the way forward for business travel.
Companies such as thesqua.re offer serviced apartments in Amsterdam, in some of the most prominent business areas as well as close to some of the best places to unwind in the city.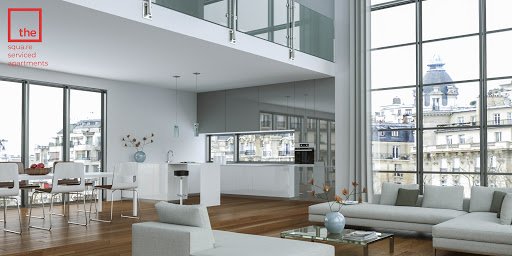 ---
---
Leave a Reply
Your email address will not be published. Required fields are marked *