IFTM Top Resa: International Tourism Trade Show Paris 2023
Every year the streets of Paris get flooded with international visitors. While Eiffel Tower is a crowd puller, the business minds await the prestigious IFTM Top Resa 2023. IFTM which stands for International & French Travel Market is a B2B event. It brings together the top professionals from the world of tourism under the same roof. This forges several strong corporate bonds and drives collective industrial growth.
The annual occasion has always been a huge success. But with a bigger promise of quality and innovation, IFTM Top Resa 2023 is shaping up to be a memorable affair. So, here's all you need to know before you gear up for the mega show.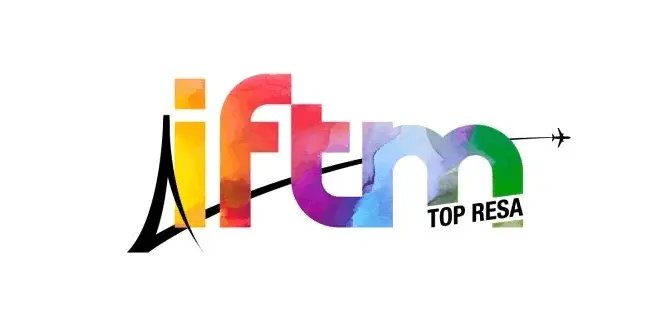 IFTM Top Resa 2023 (Image Courtesy: indian-travel-places.com)
A

bout IFTM Top Resa 2023
IFTM Top Resa 2023, organized by RX, is scheduled to occur from October 3rd to October 5th. The operating hours for all 3 days are 9.30 AM to 7 PM. The event will feature about 170 destinations, 1200 brands, and 100 conference sessions. Not to forget, the number of tourism professionals is estimated to go over 29475.
Coming to the venue, the 2023 event will take place in Parc des Expositions de la Porte de Versailles. Hall 1, 75015 Paris, France. There are ample parking spaces surrounding Parc des Expositions.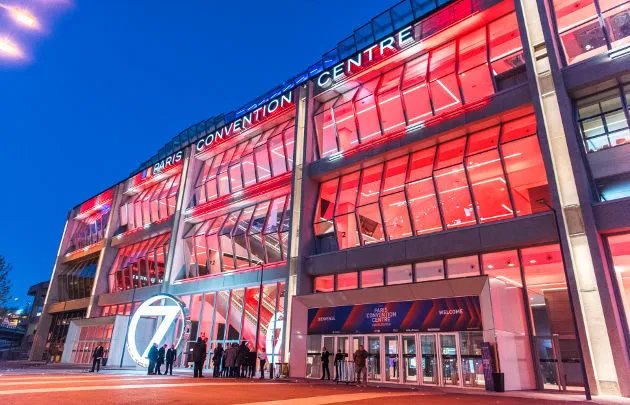 Venue (Image Courtesy: en.convention.parisinfo.com)
But if you have safety concerns, just book from any close by TheSqua.re serviced apartments in Paris. We are happy to share that our abodes come with internal parking. You can keep your car at our secured spots and take public transport to the venue. Or use our chauffeur-driven car facility for a relaxing ride.
Who Can Attend the Event?
Paris Top Resa 2023 welcomes every member of the tourism/ travel industry. Heads of tourism and MDs to tour operators, travel agents, and hotel managers. The guest list also contains journalists, influencers, and students.
To take part in the event, you need to register from the official site in advance and obtain a visitor badge. With that, you can access unlimited offers and several exciting possibilities.
There are different categories of badges. Choose depending on your background and purpose of visit. They include:
Leisure Buyer (for leisure travels)

Corporate Buyer (for business travel)

MICE buyer (For executive assistant, event manager, etc.)

Groupist buyer (for group coach travel operator)

Reporter (for those from the field of reporting)

Influencer (for content creators)

Teacher (for teacher and their student badges)

Student (available for a single student only for October 5th from 1 pm.)
Register now to enjoy the presale offer of €35 and save €15. For further details, you can contact in the number (+33) 1 47 56 50 50. The line is active Monday to Friday 9 AM - 6 PM CET.
Objective Behind IFTM Top Resa 2023
This multi-targeted trade show is focused to explore the many dimensions of tourism and travel. It primarily serves the French outbound tourist market though. While also taking care of the inbound sector. That covers segments of Business, Group Tours, and Leisure. Along with Meetings, Incentives, Conferences & Exhibitions (MICE).
What to Expect from Paris Top Resa 2023?
IFTM Top Resa 2023 is a premier international event attended by the who's who from the tourism sector. So, joining such a grand occasion opens the doors to endless possibilities for you. And that comes irrespective of whether you are a seasoned professional. Or someone taking their first steps.
Learning Experience
The trade fair is your best bet to expand your knowledge barrier. You can learn about a wide array of subjects related to your profession that can help shape a bright future. Latest market trends, technological advancements, effective marketing gimmicks, sustainability initiatives, and many more.
Here's how you can do it:
Watch the top industry players bring their A-game and unlock their keys to success.

Be proactive and engage. Do not feel inhibited to approach the noted personalities.

Join an expert training session that caters to your line of work.

Participate in conferences, workshops, and panel discussions and engage in valuable exchanges.

Review the sessions before going and allot more time to those that align with your interests.

Tour the exhibition floor to lay hands on the new services, products, and discoveries. While being abreast of current and forthcoming business prospects.

Do pre-schedule appointments with your favorite exhibitors. One-on-one personalized conversations with them can be a game-changer.
Broaden your Network
With top names in attendance, IFTM Top Resa 2023 allows you to make meaningful relations. And who knows many of them may actually be your potential future clients. Effective networking can also give birth to many successful partnerships and collaborations. Especially for startups with low budgets who are still to find a footing in the industry.
Promote Yourself
Utilize the popularity of the grand IFTM Top Resa 2023 event to make yourself known to others. If done the right way, it can reward you with huge financial boons. So, make sure you come prepared for the event:
Bring sufficient promotional materials to showcase your unique offerings.

Keep the proposals crisp and catchy instead of long and boring.

Distribute business cards with clear contact information.

Try to identify your prospective customer pool and attend those sessions in particular.

Last but not least, put on a happy face and interact with anyone and everyone you come across.
Final Thoughts
The tourism sector is a powerhouse when it comes to global economic growth. Hence, both survival and reaching great lengths depend on constant upscaling. For an ambitious individual looking to make a mark in the field, the IFTM Top Resa 2023 makes a great start. So why wait? Grab the opportunity now and make things happen for you.
However, do remember that it is going to be a well-crowded colossal event. And TheSqua.re serviced apartments in Paris that are close to the site are filling up fast on the aforementioned dates. So, it is ideal to book early to avoid a last-minute rush. Advance booking can also get you the best apartments at good deals.

---
---
The Future of Corporate Travel
The Future of Corporate Travel The business travel industry is changing at a rate never seen before in today's fast-paced world. Technology, evolving company goals, and global events have all contributed to a change in how businesses approach travel. 1. Ch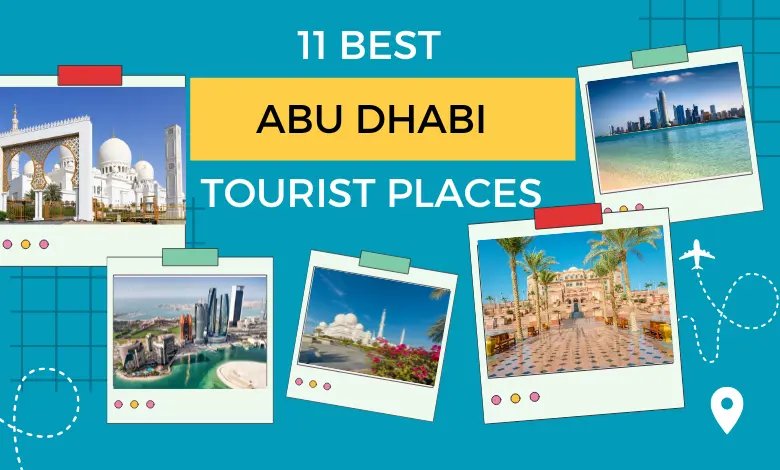 11 Best Abu Dhabi Tourist Places
Abhishek Kapoor
20 Jul 2023
Despite its gleaming skyscrapers and lavish resorts, Abu Dhabi promotes introspection, thought, and a deeper connection with its rich history and legacy. It challenges tourists' expectations and urges them to explore past the surface, discern its various level