Lisbon travel guide - Things to do in June 2023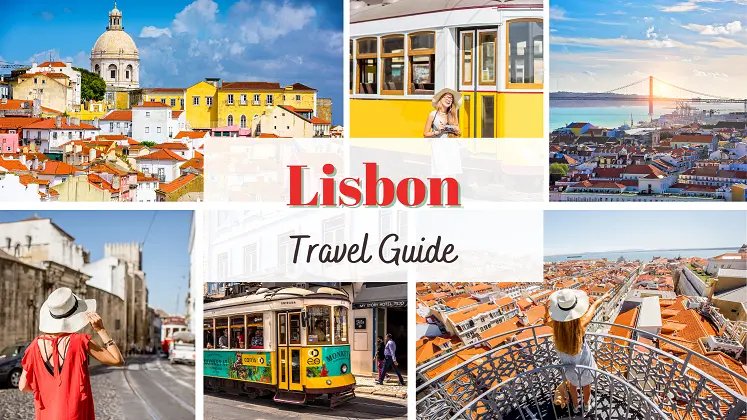 Are you considering visiting Lisbon in June 2023? Curious about the city's top tourist attractions? Look nowhere else! This Lisbon travel guide is brimming with expert advice and the must-do activities in Lisbon in June. There are many incredible places to visit in Lisbon. From taking in delectable food and wine to seeing historic buildings, we take you on a tour of the city's rich culture, gorgeous architecture, and breathtaking landscapes in June 2023.
This Lisbon travel guide will assist you in making the most of your vacation and exploring all that the city has to offer. From the energetic streets of Bairro Alto to the breathtaking architecture of Belém, Lisbon is especially lovely in June since there are many festivals and events happening all around the city. And the weather is temperate and pleasant, and there are fewer tourists. So, get ready to explore the best of Lisbon.
Best way to reach Lisbon as an international traveler
The most convenient way is flying into the Lisbon Portela Airport. It is also the biggest airport in Portugal. Only a few miles from the city center, it is the ideal option for international travelers to get to Lisbon. Direct flights from several major cities in the world, including North America, Europe, and South America to Lisbon are available. Visitors can easily reach the city from the airport by taking the metro, bus, taxi, or private vehicle. Traveling to Lisbon from almost everywhere in the globe is simple and convenient owing to the airport's good connections to the city.
Top Places to Visit in Lisbon
Lisbon is a city with a lot to offer, and the month of June is an exceptional time to go. Whether you are interested in history or architecture or just want to relax and soak in the atmosphere, Lisbon has something to offer everyone as a beautiful city with a thriving nightlife. With roots in deep history and culture, Lisbon is a fantastic destination in June because of the pleasant weather. Here are the top places to visit in Lisbon in June:
● Tower of Belem
One of Lisbon's most recognizable landmarks is the Belem Tower. It is also a UNESCO World Heritage Site. The tower, which was constructed in the 16th century, served as a stronghold to guard the city against sea incursions. It is currently one of Lisbon's most popular tourist destinations. It is a must-see for anyone with an interest in history or architecture.
● The neighbourhood of Alfama
One of Lisbon's oldest and most beautiful neighborhoods is Alfama. Authentic restaurants, bars, and colorful buildings adorn the small streets and alleyways of this city. The Festa dos Santos Populares is a month-long celebration of the city's patron saints, bringing Alfama to life every June. This is a fantastic opportunity to discover the neighborhood and take in the culture.
● Jeronimos Monastery
Another UNESCO World Heritage Site and among Portugal's finest displays of Manueline architecture, the Jeronimos Monastery is worth a visit. The monastery, which dates back to the 16th century, is renowned for its elaborate cloisters and stone carvings. The tomb of Vasco da Gama, the Portuguese explorer who found the sea passage to India, is also located here.
● The vibrant Chiado neighborhood
One of Lisbon's busiest districts, Chiado is renowned for its chic shops, cafes, and theatre. It's a terrific location for people-watching, shopping, and sipping coffee or wine. The Lisbon Book Fair, a two-week celebration of books and culture, is held in the area in June and is a major inclusion in our list of places to visit in Lisbon.
● The Lisbon Oceanarium
Among the biggest aquariums in Europe, the Lisbon Oceanarium is a fun destination for groups of friends or family. More than 8,000 marine creatures, representing more than 500 species, live there, including sharks, rays, and sea turtles. The aquarium offers special kid-friendly events and activities in June, making it a memorable and educational day for the whole family.
Lisbon weather
The city is a wonderful place to visit in June because of the typically mild and pleasant weather. June's typical high and low temperatures are at 22°C (72°F) and 14°C (57°F). It's important to remember that temperatures might change and that some days may be warmer or cooler than usual.
Although June is normally a nice month to visit Lisbon, it's crucial to pack for variable weather. Bring a light jacket or sweater for chilly evenings, layers, sunscreen, and sunglasses for bright days. Lisbon is a hilly city with numerous cobblestone streets, so it's a good idea to wear suitable walking shoes.
Moreover, it's still considered shoulder season. June is typically a fine month to visit Lisbon in terms of crowds. There may be more tourists than in the winter. But it's not as hectic as the summer high season, so there are fewer people and shorter waits at famous attractions. Just make sure to pack appropriately for changing weather and keep an eye out for festivals or other events. That might have an impact on your travel schedule.
Transportation options in Lisbon
The city has myriad transportation choices that can be used to get to the places to visit in Lisbon mentioned above. It is one of the best cities in Europe for cycling and soaking in the spirit of the city.
To assist visitors in getting around the city, the city provides a variety of transportation options. The city's efficient public transportation system includes buses, trams, and a metro network. The metro can be a great way to avoid traffic during peak hours and is especially helpful for longer journeys. Additionally, Lisbon has an extensive taxi network that can be found all over the city.
Tuk-tuks and electric bikes can also be rented for those who want to see Lisbon in a different way. At long last, strolling is an incredible method for investigating the city's tight roads and back streets. A significant number of the top attractions are situated within strolling distance of one another. Visitors to Lisbon can easily get around and see everything the city has to offer, thanks to the numerous transportation options available to them.
How to find the Best Furnished Apartments in Lisbon
An assortment of very good quality apartments is accessible from TheSqua.re and that too in Amsterdam's most sought-after areas. The apartments are fully furnished and equipped with everything necessary for a comfortable and enjoyable stay. Bedding, kitchenware, and Wi-Fi are all included in these furnished apartments Lisbon. Travellers can also expect to get assistance from a group of friendly and professional employees devoted to simplifying and streamlining their stays.
Due to special offers and attractive prices on all of its units, TheSqua.re is a great option for travellers who want to enjoy the convenience of Furnished Apartments Lisbon without spending a lot of money. In addition, they provide a selection of booking options, offering both short-term and long-term rentals to suit the requirements of every traveller.
Conclusion
Lisbon is a very magical city with a wealth of chances for exploration and adventure. From the exquisite architecture and charming neighborhoods to the delectable cuisine and exciting festivals, there is plenty in store for visitors. We really hope that this Lisbon travel guide has provided you with some valuable details and inspiration for your upcoming trip. Just bring comfortable shoes, sunscreen, and a camera.
Get ready to be mesmerized by Lisbon's colorful culture and natural beauty. Whether you are admiring the spectacular views from the Miradouro de Santa Luzia, or strolling through the little alleyways of Alfama, or sipping local wine in a quaint bar, you will fall in love with Lisbon and everything it has to offer.
---
---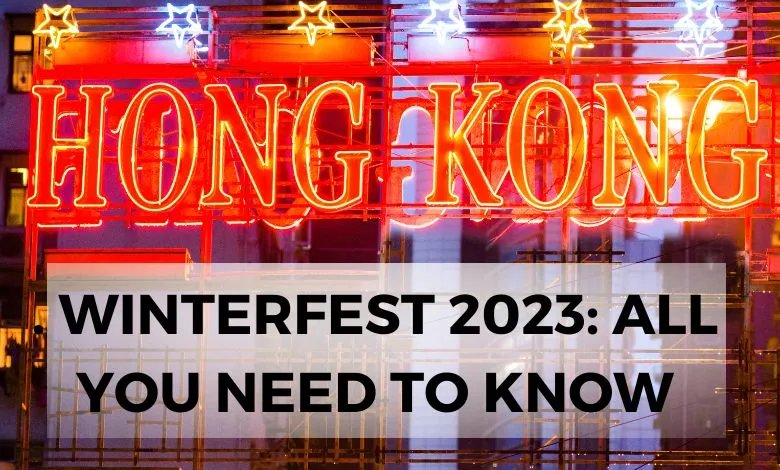 Hong Kong WinterFest 2023: All you need to know
Mugdha Kilnake
23 Aug 2023
Hong Kong WinterFest 2023 is one of the most anticipated celebrations in the country. A grand festival that transforms the city into a winter wonderland with dazzling lights. It usually takes place in the months leading up to Christmas and continues until the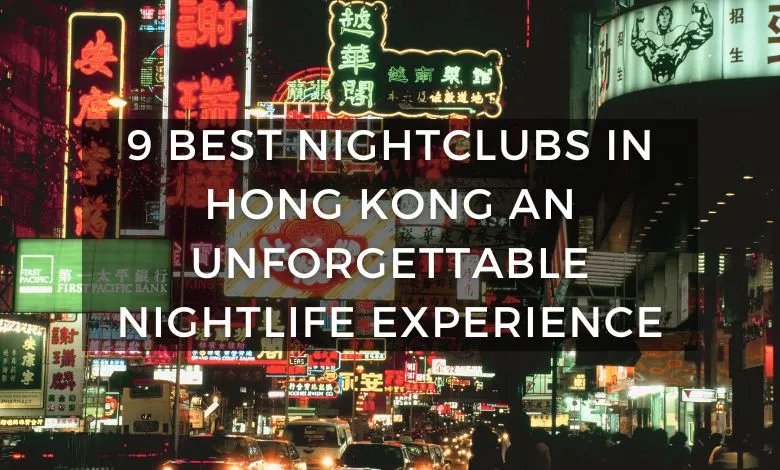 9 Best Nightclubs in Hong Kong an Unforgettable Nightlife Experience
Mugdha Kilnake
18 Aug 2023
Compared to most Asian cities, there is a wider selection of nightclubs in Hong Kong. No matter how fast-paced and dynamic Hong Kong is by the morning, everything is cranked up a level after the sun sets due to the city's international atmosphere, youthful att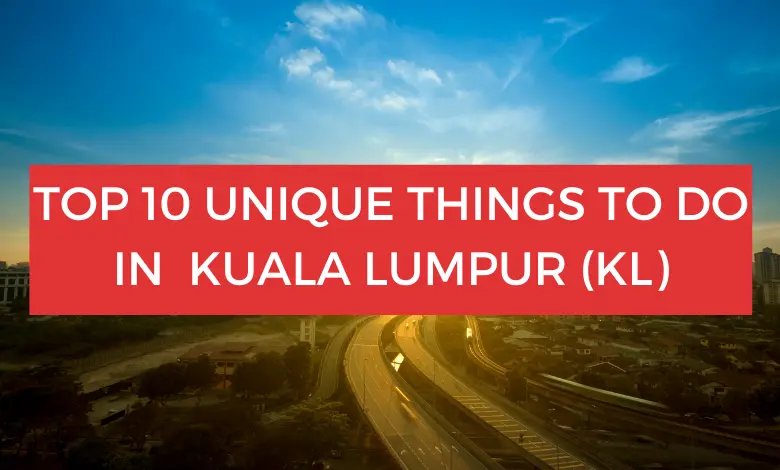 Top 10 Unique Things to Do in Kuala Lumpur (KL)
Mugdha Kilnake
05 Aug 2023
A visit to Kuala Lumpur is like a visit to the pulsating heart of Malaysia, a city that lives on variety, contrast, and a never-ending spirit of creativity. Kuala Lumpur, or KL as it is often called, is not your usual city. It is a lively tapestry of cultural