Lobito - Discovering the City
---
Lobito is a town in Angola, situated to the north of the Catumbela Estuary on the Atlantic Coast.
It's a town that is built in a relatively new location, a location that was created by its Portuguese rulers in the nineteenth century by reclaiming a sandbank from the sea.
It is known as being one of the finest and most beautiful harbours in Africa. It also has the advantage of protection from the elements, surrounded as it is by a three mile long sandbank.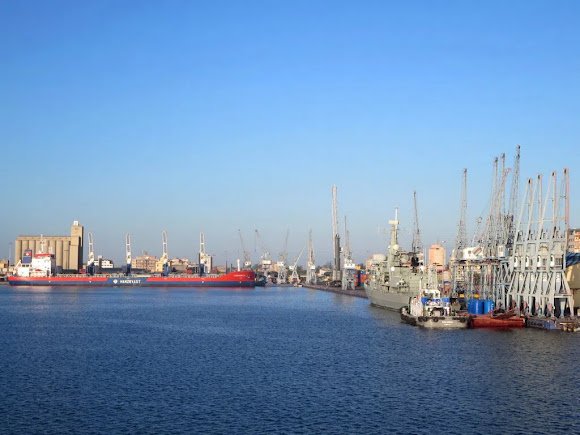 The city itself, having been built on one of these sandbanks, was founded in 1843 and the famous harbour began development sixty years later in 1903. The harbour did not spring to life, however, until the Benguela Railway was completed in 1928, which ultimately made a connection between Lobito and the Democratic Republic of the Congo, then known as the Belgian Congo.
The port city was one of the busiest in Angola right through until the country descended into civil war in 1975. The war carried on for twenty-seven years but in 2002, at the end of the war, the port again became vital for the country.
The Benguela region is now under heavy economic development meaning the port facilities are also likely to expand rapidly. The port already has 370 ships that dock each year, carrying between them 2,000,000 tonnes of cargo.
Today it continues to be one of the country's primary ports as well as an important industrial centre. It is the base for many manufacturers, including those that build small ships, produce refined sugar, can fish and who are involved in the production of building materials.
Getting to Lobito is fairly simple by sea and being the terminus for the Benguela Railway it is also well connected by train. Although it does not have its own airport Lobito is only 8.1 miles from Catumbela Airport, or jut 21 miles from Benguela Airport.
If you're looking for things to do in Lobito then, unsurprisingly, they will likely be connected to the sea. The area is popular with anglers, especially those looking to land a Giant Tarpon and the beaches are picturesque and relaxing.
For eating out there's a reasonable choice of restaurants too and for fans of architecture there are plenty of buildings from colonial times to hunt out and explore in the city.
There are some great places to stay in Lobito including hotels and aparthotels. For real comfort however, why not try a serviced apartment from thesqua.re?
---
---
Leave a Reply
Your email address will not be published. Required fields are marked *