London and Film | a city captured on the big screen
---
With famous and iconic backdrops like Big Ben and the Palace of Westminster, Buckingham Palace and Piccadilly Circus to name a few, it is inevitable that London would have been used as the setting for many famous films over the years.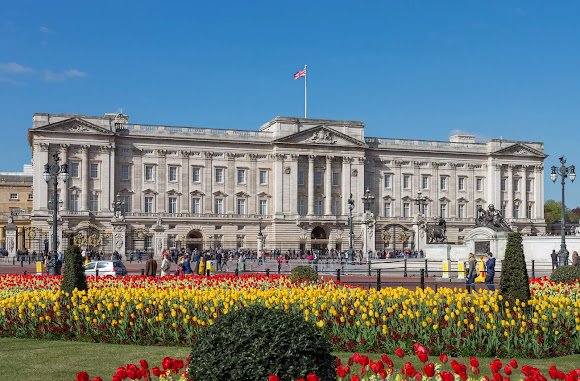 People react to things and places they know and London's landmarks are so famous, everybody can seemingly relate to them, even if they've never been to the city before. Book yourself serviced apartments in London through thesqua.re, then enjoy a tour around real life movie sets as featured in the following films.
Harry Potter
Throughout the franchise you can see location from all over Central London. King's Cross Station has a trolley halfway through a wall you can go and see and imagine you are headed to the famous Platform 9¾ . Next door is St Pancras International which was used for exterior shots of King's Cross (because it looks far grander).
Piccadilly Circus was a famous escape route in Harry Potter and the Deathly Hallows I and London Zoo was the setting for an unfortunate encounter between Dudley and a snake in the very first film.
Leadenhall Market provided the entrance to Diagon Alley (in real life an unexciting opticians) and the hall of Gringotts Wizarding Bank can be found inside Australia House on the Strand.
The list of London locations used in these films is huge, especially including flights on broomsticks. A whole stay in London could be made up of a Harry Potter location tour!
Notting Hill
The setting for Notting Hill can be found in, well, Notting Hill. The area was extensively used for the movie of the same name, especially Portobello Road. The eponymous blue door at 280 Westbourne Park Road is still there too, after a short hiatus when the original was sold.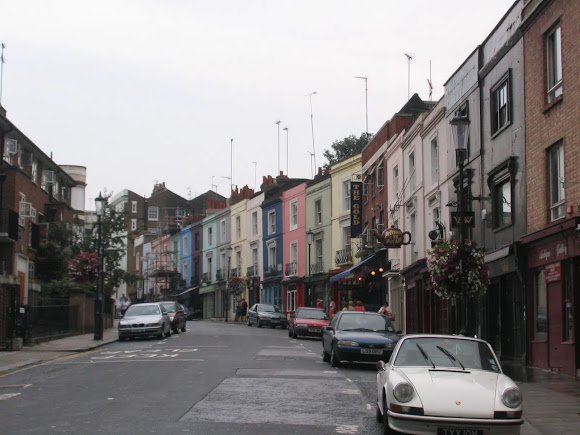 Bridget Jones
Like Harry Potter, a number of movies, these ones revolving around one central character who lives and works in London. The famous flat is in fact in Borough, just off of the market itself above a pub called The Globe.
Other hang outs for Bridget are also only a stone's throw away, including the Greek restaurant that was supposedly opposite the flat, famous for the hilarious fight seen between Daniel Cleaver and Mark Darcy. It is located in Borough but is on Bedale Street. Nowadays it is a wine merchant called Bedales.
The Long Good Friday
Often cited as being the greatest British Gangster movie ever made. Tough talk when you're up against other huge movies such as Lock, Stock & Two Smoking Barrels and The Ladykillers (also both set in London, of course).
This film also contains an iconic London actor in Bob Hoskins and has scenes which are set in and around the East End of the city. St George-in-the-East church in Shadwell is the place made famous for when the mob boss's car explodes.
There are too many films that are famed for their London setting to mention here. But it's worth remembering that a lot of the locations are still there, sometimes unchanged. When looking for London film sets remember some of the other great movies set there, these include: Four Weddings and a Funeral; My Beautiful Launderette; Shaun of the Dead; Nil by Mouth; A Fish Called Wanda; Withnail & I; Hellraiser; A Clockwork Orange; A Hard Day's Night and The Elephant Man, to name just a few.
If you're feeling brave you might want to venture into Tottenham Court Road Station, late one night. The long, long escalator is still there that was made famous in An American Werewolf in London. However, you'd be hard pushed to find the station that derelict on any night of the week!
---
---
Leave a Reply
Your email address will not be published. Required fields are marked *