London from the Sky: The Best Top-Story Bars With a View of London
---
One of the best ways to get to know a city is to see it from above. The view of London from above is dazzling, and there are so many different ways to see it. Sure, you might enjoy booking a visit on the London Eye or travelling up the Shard, but what if we told you that you could take in these views for as long as you'd like, all whilst sipping on a classy cocktail or enjoying a glass of wine with friends?
If you are booking an extended stay in London this summer, then a top story or rooftop bar might be the perfect place to meet with friends, impress a client or enjoy a drink with work colleagues. From east to west London, there are plenty of options to choose from – so we have narrowed down the best of the best.
Rumpus Room – Southbank
This classy and sophisticated bar is the perfect place to take work colleagues, with a sleek style and smart attitude. The 12th floor balcony offers beautiful views of St Paul's cathedral and its surrounding sights, so you'll never get bored sipping cocktails here.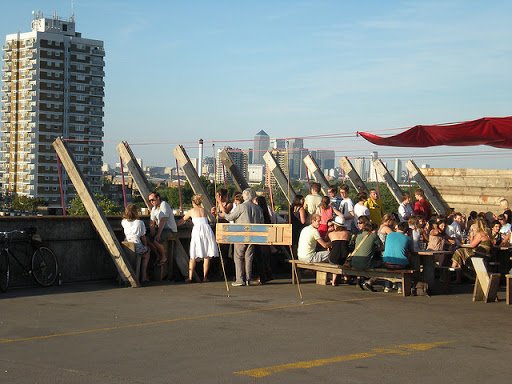 Picture a sunny Saturday afternoon in Peckham – you and your friends are wondering what to do with yourselves. Well, perched atop a humble multi-story car park, you'll find your answer. Frank's Café is a chilled out summer bar with views of the London skyline. Gather a group, order a round of Campari-based cocktails and let the afternoon pass you by. Top tip – stay until sunset to watch the city transform in spectacular fashion.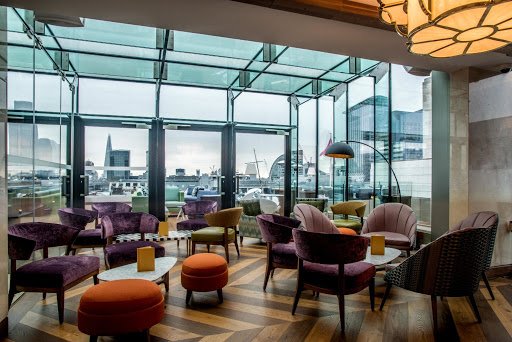 This cool and contemporary rooftop bar offers sweeping views of the city, as well as plenty of places for groups of all sizes to perch on an armchair and enjoy a casual conversation. Once the night begins to turn cold, Aviary offers its guests blankets and outdoor heaters, so the party doesn't have to stop after the sun goes down.
Sky Pod Bar – Fenchurch Street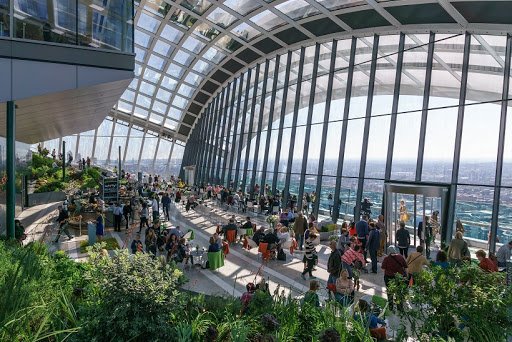 If you are after the most dramatic views of London, as well as some of the most delicious cocktails – then the Sky Pod Bar is the destination for you. This is an ideal destination to wow clients, or to book a space for a work event. The expansive rooftop bar frames London's skyline with its huge floor-to-ceiling windows, providing views of the city from every angle. Open from 7am with breakfast items, the Sky Pod Bar is the perfect place to drink the day away. Come evening time, the impressive cocktails and sharing boards never fail to hit the spot, and if you are lucky you will find yourself listening to live music performances as the night goes on. Expensive as it may be, the Sky Pod Bar is an unforgettable experience that is worth every penny.
At thesqua.re, we aim to give our guests access to the best possible local information as well as the best luxury serviced apartments. For more information on your destination, visit our knowledge center or chat to others in our trusted online community.
---
---
Leave a Reply
Your email address will not be published. Required fields are marked *