RUNNING LONDON | BEST RUNNING ROUTES IN THE CITY
---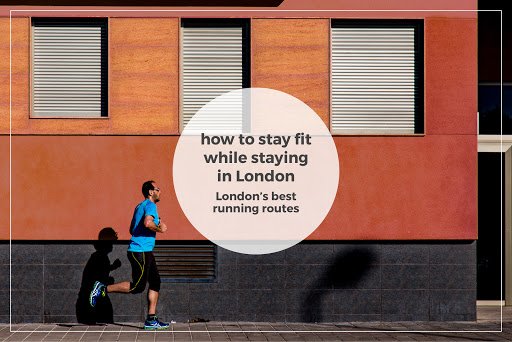 With the summer coming to a close and autumn starting to gather pace, some may say that the cooler temperatures and dry conditions make it perfect conditions for running.
When staying in London it can be hard to get yourself to a gym or find running routes that are accessible during lunchtimes - so here at thesqua.re we have tapped into our expert knowledge of London living to produce this list of must-run routes.
Whether you're looking for a quick lunchtime workout, or you find yourself with a few hours to kill in central London, they all start and finish at Big Ben, which, if you happen to forget your watch, has the added bonus of being perfect for timing your run!
The Two Bridges - 3.4 miles
This short riverside run allows you to work up a sweat over two of London's most iconic footbridges - ideal for a lunchtime escape from the office.
Head north to either of the Golden Jubilee Bridges (they sit either side of the Hungerford Rail Bridge), then cross over to the South Bank and continue running east till you reach the Tate Modern. Take the Millennium Bridge back over to the north bank and follow the Thames Path back to your starting point.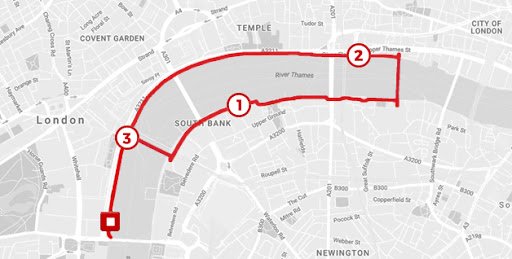 Westminster & Battersea - 6.6 miles
This run is a simple matter of following the Thames Path on the river's south bank all the way southwest to Battersea Park. At the far end of the park, cross to the north bank via Albert Bridge, then follow the waterside pavement all the way back. Be sure you don't get distracted by the glitzy apartments and river scenery!

FOUND THIS USEFUL? SIGN UP AND REGISTER FOR MORE TIPS WHEN STAYING IN LONDON!
Princess Diana Memorial - 7.2 miles
This is a sign-posted route (look for the rose brass plates in the pavement) built in honour of the former Princess of Wales. It takes in the big four inner city parks of Kensington Gardens, Hyde Park, Green Park and St James's Park. Perfect for the visiting runner who wants to update their Facebook, Twitter and Instagram with selfies in front of palaces and memorials.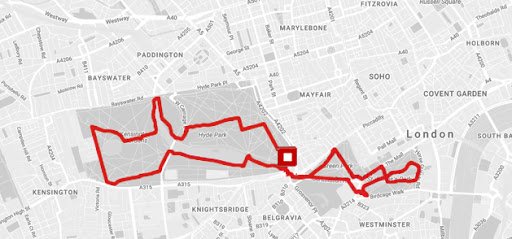 Run the river - 17.8 miles
For those looking to undertake a huge run (or pleasant walk) - this route will take you on a serene route spanning nearly 20 miles.
Head east along the north bank, following the Thames Path signs all the way to Limehouse Basin. Follow Regent's Canal north and then west to Little Venice and south to Paddington Station. Then follow the streets further south to Hyde Park and use the Royal Parks to connect back to your start point.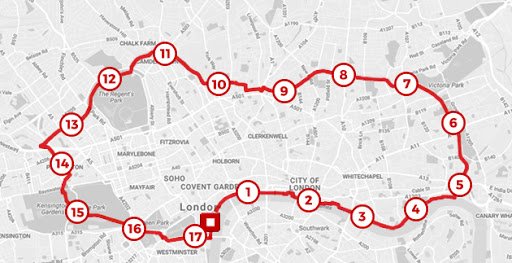 If you've spent all summer in the beer garden and feel as if you need to get back on track with your fitness regime, then the cooler autumn days makes it being the perfect time to head out into the city and get in shape.
Looking for a place to stay after all of that running around? Check out our list of premium serviced apartments in London
Whether it's a quick lunch time jog you're after, or an epic, cross-capital slog, now is the time to dust off your running shoes and leave your excuses at home!
---
---
Leave a Reply
Your email address will not be published. Required fields are marked *